The Friday Roundup – 24/11/2017

Every Friday, we round up our top 5 most popular reads from the week, along with sharing some of our favourite finds from around the web.
This week includes an £18.4 million R&D boost, food and drink export growth and a look inside Amazon's warehouse as it prepares for the holiday season…
Our top 5 most read this week
1. Manufacturing orders strongest for nearly 30 years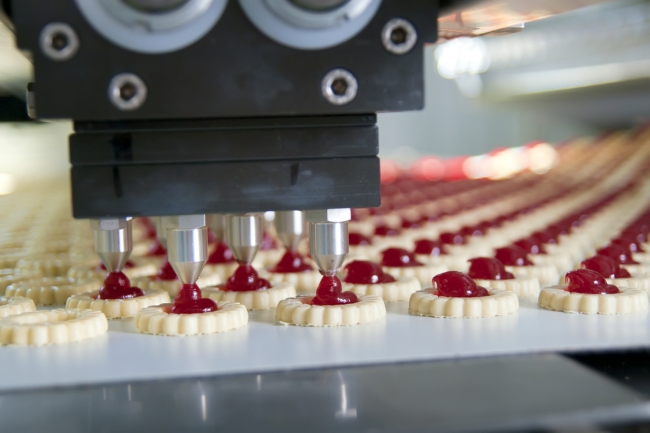 Growth in manufacturing output accelerated in the three months to November, according to the latest monthly CBI Industrial Trends Survey. Order books also continued to fill up – total orders were, by a small margin, the strongest since August 1988, while export order books were the joint highest in more than 20 years. The improvement in total order books was particularly marked in food & drink and chemicals, while export order books strengthened notably in chemicals, electronics and transport goods.
Read more
2. The £18.4 million manufacturing R&D boost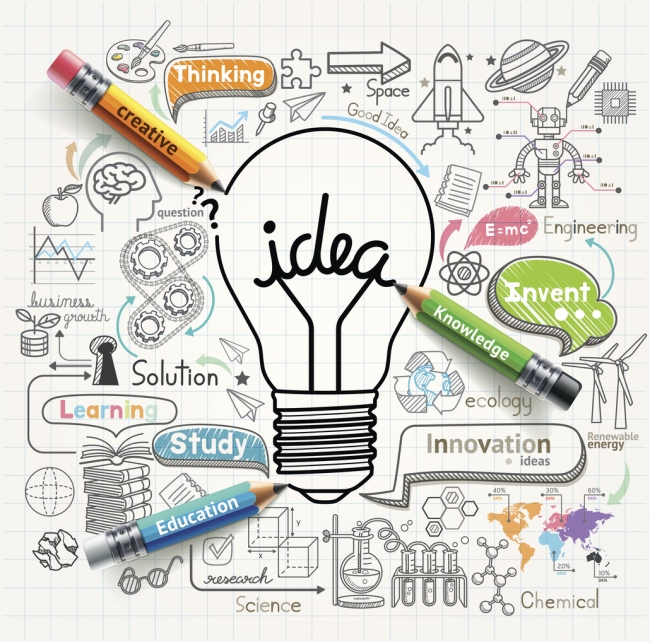 The strength of innovation in UK manufacturing and materials has been highlighted with the latest results of an £18.4 million R&D competition. Businesses and organisations across the UK have been funded – 130 organisations representing 63 projects – through Innovate UK's Manufacturing and Materials Round 3 competition. The majority of these projects are led by small and medium sized enterprises showing the strength of innovation in the UK manufacturing base.
Read more
3. Opinion: Plugging the 'skills gap' starts at school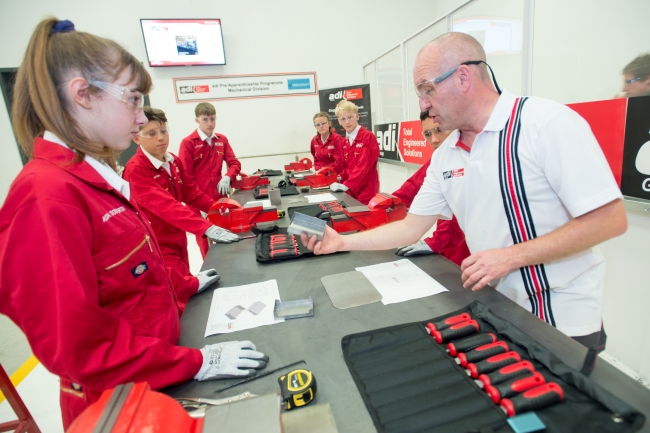 The manufacturing industry is currently in the grips of a skills crisis. According to figures from Engineering UK, 182,000 extra engineers will be needed per year up to 2022. This means we need to double the current number of graduates entering the profession. Alan Lusty, CEO of multi-disciplined engineering company adi Group, explains why working with schools is essential to drive more young people towards a career in engineering.
Read more
4. 10 Questions With – Jason Fewell, Engineering Director, Wyke Farms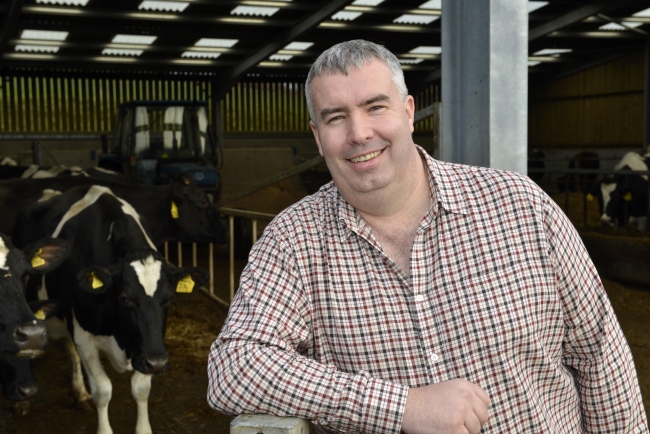 Jason provides answers to a range of business questions, including what he would do if he was prime minister for the day, and his wise words for anyone looking to pursue a career in manufacturing.
Read more
5. Food & Drink exports grow 15% to £5.9bn in Q3 of 2017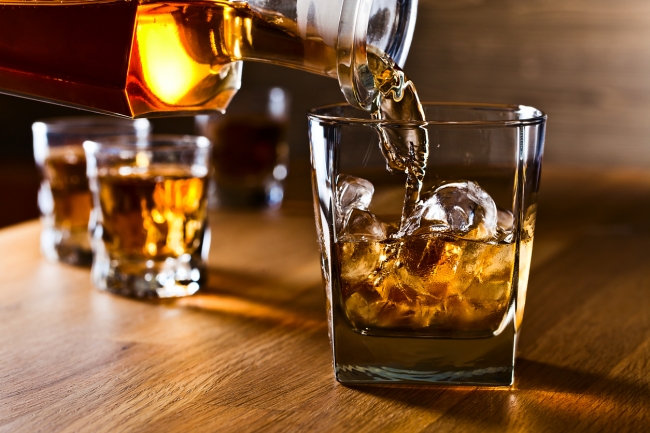 The Food and Drink Federation has published its quarterly Exports Snapshot, which highlights key UK food and drink export figures for the third quarter of 2017. Q3 saw further growth, building on the strength of the record-breaking first half results seen earlier this year, with exports growing to £5.9bn during this time period – up 14.7% on Q3 2016. This represents growth of 11% to £16.1bn from January to September 2017 against the same period in 2016.
Read more
---
Our favourite #GBmfg & #UKmfg tweets of the week
6,000 jobs secured as Rolls-Royce wins approval for £90m engine test bed facility at Derby aerospace plant which is set to double production https://t.co/KpKebMcM4b #GBmfg🇬🇧 pic.twitter.com/JWFW1SSZ1s

— Jefferson Group (@Jefferson_MFG) November 20, 2017
Manufacturing R&D is widespread across UK regions, the latest data show.

Find out more here: https://t.co/ECi3mfW1oC #ukmfg #innovation #AutumnBudget pic.twitter.com/HKlJMvKRKa

— EEF Economics Team (@EEF_Economists) November 21, 2017
New record for Aston Martin as sales soar by 65% https://t.co/waw36GsJCk #GBmfg🇬🇧 pic.twitter.com/9MMc89Dpbu

— Jefferson Group (@Jefferson_MFG) November 22, 2017
Manufacturing really is at the cusp of the technological transformation with #AI having the biggest impact all across the supply chain #ukmfg #GBmfg #4IR #data #IoT #futuretech #IBM https://t.co/aXISXztN6C

— Lynsey Berwick (@LynseyBerwick) November 21, 2017
Schools and engineering firms need to collaborate to inspire children @UnipartMfg #gbmfg https://t.co/iTz3ZSMVsl pic.twitter.com/1ycFrEcyMU

— Machinery Market (@MachineryMktmag) November 23, 2017
---
Recommendation roundup
Our picks of the best manufacturing and business related content that caught our attention this week.
1. Apprenticeship levy behind 60pc collapse in people starting training courses / via @telebusiness
The introduction of the controversial apprenticeship levy caused a collapse in the number of people starting training programmes, government figures have confirmed. Department for Education (DfE) data shows that in the May to June quarter following the levy coming into force in April, the number of people starting apprenticeships fell by 59.3pc to 69,800.
Read more
2. Worried about robots stealing your job? Don't be. / via @Medium
From stimulating the UK's economy and kickstarting our sluggish productivity to raising wages, this article looks at four reasons why we should welcome the rise of AI.
Read more
3. 'Are you smart or do you work hard?' / via @BIUK
The CEO of Burger King asks an interview question about 'smarts versus hard work', and has a right answer in mind. Now 36, he stepped into the role at age 32 after swiftly climbing the corporate ladder in investment banking and private equity. Running a multibillion-dollar company at such a young age is surely evidence that Schwartz's success is a product of both smarts and hard work. But there's one quality he values more than any other in interviewees.
Includes link to full interview.
Read more
---
And finally, some bonus picks to add to your reading list this weekend:
1. Inside Amazon on Black Friday 2017 / via @MetroUK @DailyMailUK
Staff at Amazon's 16 UK warehouses have been busy preparing for the millions of orders expcted to pour in from Black Friday through until Christmas. The pictures of Amazon's warehouse, packaging department and storage areas are fascinating – as seen in the links below.
Read more  and  read more
2. Three things that 585 CEOs have in common / via @Inc @nytimes
A journalist who has interviewed CEOs for the New York Times for a decade shares some of his thoughts and observations. The full must-read article explores tons of interesting territory from the differences between male and female CEOs, to the truth about company culture and values. But perhaps the most interesting section for ambitious up-and-comers aiming for the C-suite is his rundown of the common traits he saw across almost all his interviews, despite their glaring surface differences.
Read more
Spot something you think we should see? Share with us! Email hello@zenoot.com and we may feature it in an upcoming post.