5 minute read
The Friday Roundup – 25/08/2017

Every Friday, we round up our top 5 most popular reads from the week, along with sharing some of our favourite finds from around the web.
This week includes a million pound investment in Wales, Industry 4.0 deciphering and driverless lorries coming to a motorway near you…
Our top 5 most read this week
1. Demand remains robust for UK manufacturers
UK manufacturing firms' order books were robust in August, while expectations for selling prices ticked up, according to the latest CBI Industrial Trends Survey. The survey of 432 manufacturers found that total order books and export order books were strong, with 30% of manufacturers reporting total order books to be above normal, and 17% said they were below normal, giving a balance of +13% – well above the long-run average of -14%.
Read more
2. Essentra: a manufacturer investing in both its facilities and its workforce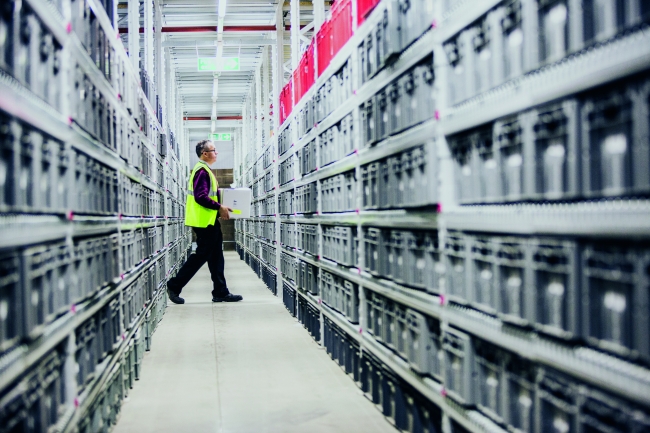 After identifying a shortfall in training and workforce development in the production areas of the business, coupled with the desire to upgrade their existing equipment, Essentra's Managing Director shares how the business is investing in both its facilities and its workforce to ensure the company remains best placed to service the needs of its customers.
Read more
3. 'Best career choice in the world' say industry apprentices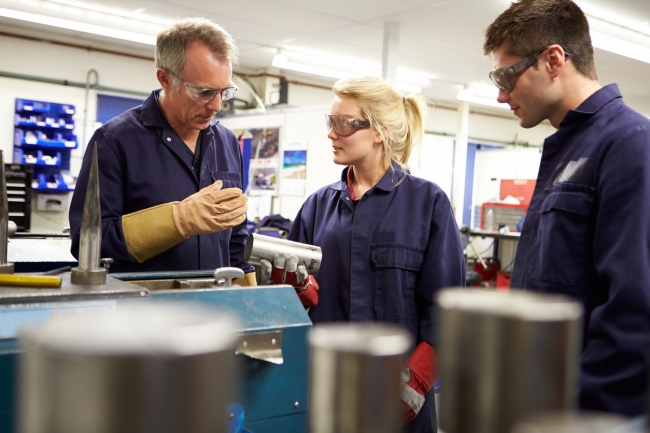 With the release of GCSE and A Level results in the past few days, a leading group of engineering apprentices have been urging young people to consider the full range of options available for further education – whatever their results.
Read more
4. Deciphering Industry 4.0: a guide for engineering companies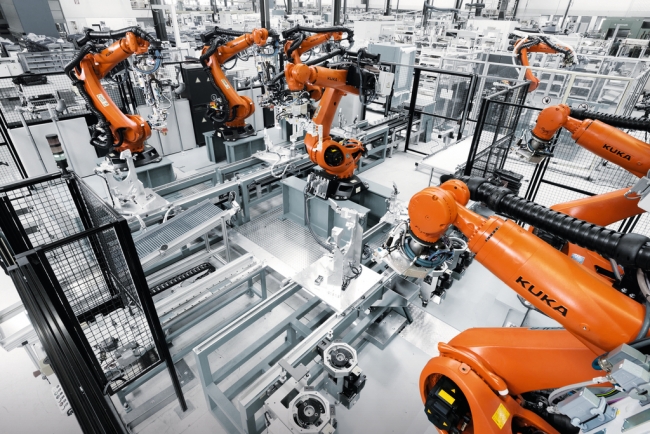 While most engineers and manufacturing executives will be familiar with terms such as Industry 4.0; 4IR and Industrial Internet of Things, the jargon can be confusing and off-putting to many companies, especially SMEs, who simply want to know: what does it do and what is the value proposition? This concise guide aims to decipher this jargon and explain the technology, its opportunities and how companies are using it.
Read more
5. 2 Sisters plans million pound investment in Wales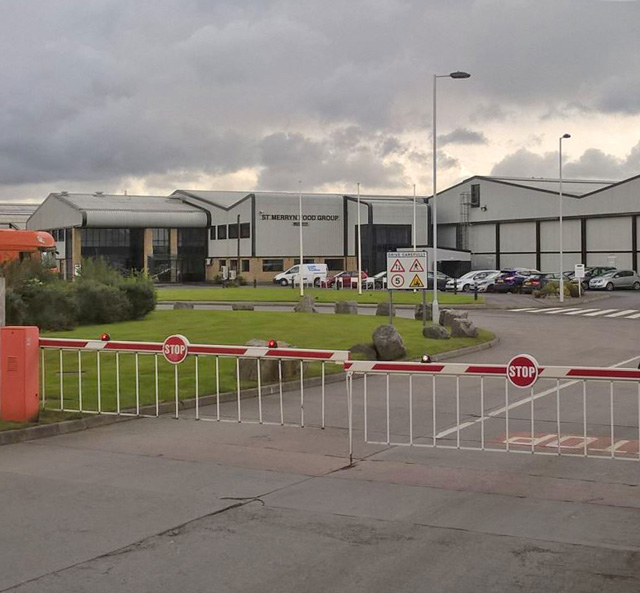 Britain's biggest food manufacturer, 2 Sisters Food Group, has announced plans to expand supply from its Welsh processing facility in Merthyr Tydfil. The £1.4 million investment in the beef and sheep plant that kicked off at the end of last month will be spent on modernising the beef boning hall and improving efficiency, quality and process control.
Read more
---
Our favourite #GBmfg & #UKmfg tweets of the week
UK car production soars 7.8% in July https://t.co/3YVHXvZ7PH #GBmfg #motorhour @SMMT pic.twitter.com/QbkLSvD9N7

— Jefferson Group (@Jefferson_MFG) August 23, 2017
UK car #Manufacturing growth spurred on by 67-plate change#GBmfg #ukmfghttps://t.co/9idqlIHZTw pic.twitter.com/Tfg0Xjx0Mt

— TomChapell (@TomChapell) August 25, 2017
300 new jobs: major recruitment drive by Cosma ahead of new #Telford factory opening https://t.co/ECqUPjgjGY #GBmfg #Shropshire #motorhour pic.twitter.com/pyu82iwoOX

— Jefferson Group (@Jefferson_MFG) August 22, 2017
You can't beat a good before/after pic! And no we don't mean the lack of sunshine! #Moulding #ukmfg #gbmfg #TheBigMove #Progress pic.twitter.com/90EHZUsvS3

— Petford Group Ltd (@PetfordGroupLtd) August 23, 2017
Engineering & innovation bring success to the University of Sheffield:https://t.co/FB4xi72COm #GBmfg #UKmfg #Innovation pic.twitter.com/KFYYhYRC5H

— Zenoot.com (@ZenootUK) August 21, 2017
---
Recommendation roundup
Our picks of the best manufacturing and business related content that caught our attention this week.
1. Royal Mail's new electric vans unveiled / via @bbcnews
Produced by Oxfordshire-based carmaker Arrival, Royal Mail is beginning trials in London of nine fully electric vans with ranges of up to 100 miles.
Read more
2. Podcast: the truth about the GDPR affecting every person in UK and Europe / via @WiredUK
It might not have the most exciting name, but the General Data Protection Regulation, or GDPR, will overhaul how businesses process and handle data. This podcast looks at what it means and how these changes will affect you.
Read more
2. Pay for FTSE 100 bosses falls by 19% / via @guardian
Pay for Britain's top bosses has fallen by almost a fifth, suggesting companies may be reining in excessive rewards as the government reviews options for further reform.
Read more
---
And finally, some bonus light hearted picks to add to your reading list this weekend:
1. Google needs to pay Apple a small fortune to remain the default search engine on iOS / via @TechCrunch
According to a Bernstein analyst, Google could pay as much as $3 billion a year just to remain the default option in Safari. As most users update to the latest version of iOS in just a few months, it doesn't take long to change the default setting on hundreds of millions of iPhones. In order to keep acquiring this traffic, Google may have to spend a ton of money to remain as the default search option.
Read more
2. Fleets of 'driverless' lorries will be trialled on Britain's motorways from next year, Government announces / via @TelegraphNews
Fleets of "driverless" lorries which accelerate and brake at the same time will be trialled on Britain's motorways for the first time next year, ministers have announced. Up to three lorries will travel in automated convoys which will be controlled by a driver in the lead vehicle in a bid to cut congestion and emissions.
Read more

Spot something you think we should see? Share with us! Email hello@zenoot.com and we may feature it in an upcoming post.