The Friday Roundup – 25/10/2019

Every Friday, we round up our top 5 most popular reads from the week, along with sharing some of our favourite finds from around the web.
This week's roundup sees Wensleydale Creamery increase production with a £17.9m funding boost, Coca-Cola European Partners invests £49m in its Wakefield operations, plus, will the flying electric taxi ever happen…?
Our top 5 most read this week
1. Wensleydale Creamery to increase production with £17.9m investment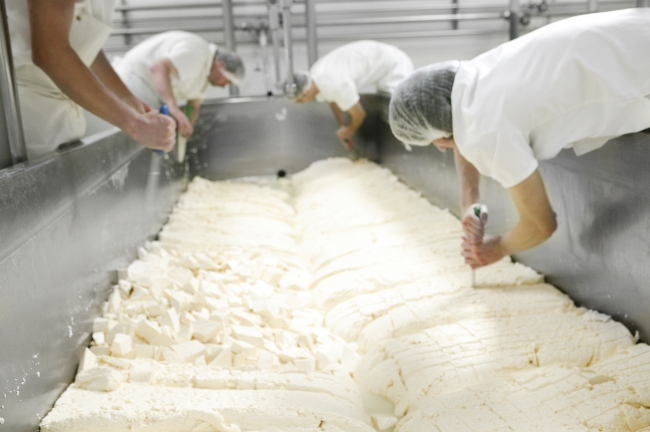 North Yorkshire's Wensleydale Creamery, home of the famous Yorkshire Wensleydale cheese, is to significantly increase production and improve productivity across the business, following a £17.9m deal with HSBC UK. The funding, along with securement of an EU productivity grant of approximately £800,000, will enable the creamery to modernise its cheese-making facilities, with the purchase of new vats, working tables and cheese-making and curd-handling equipment. A new cheese smoking plant, along with water recycling and increased milk storage capacity is also planned. In addition, almost £1m of HSBC UK's funding will go towards a cheese blending and waxing facility, allowing the business to blend cheese more efficiently with a state-of-the-art production line.
Read more
2. Protolabs to expand with £5m investment & 60 new jobs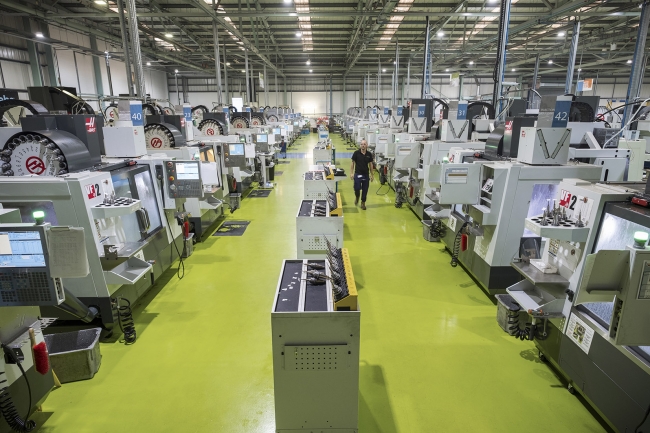 The world's fastest digital manufacturer of custom prototypes and low-volume production parts is investing £5m into the expansion of its European headquarters in Telford. Protolabs, which works with thousands of product designers and engineers across Europe every year, is building a bespoke 50,000 sq. ft. extension to its Halesfield facility. It will house at least 50 additional CNC machines and a further 20 additional injection moulding presses. Construction work has already begun, with the new space set to be operational by early 2020. The investment will help the company meet growing demand from clients across the automotive, aerospace, medical, electronics and heavy industry sectors for 'speed to market'. Over the course of the next 2 years, it will also create 60 new high-skilled jobs in Shropshire.
Read more
3. Production of new Bentley Flying Spur begins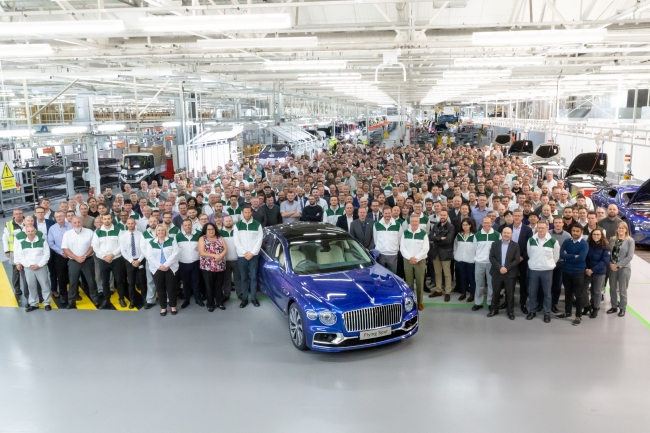 Production of the all-new, third-generation Bentley Flying Spur is now underway, with the first customer deliveries set for early 2020. Production began at the company's factory headquarters in Crewe following demanding development testing which has seen the ultimate luxury grand touring sedan cover over one million miles, and has involved the use of 142 prototypes and pre-production cars. The Flying Spur has toured 18 countries across four continents; in temperatures ranging from -34 oC to +48oC; and at altitudes from 61 metres below sea level to 4,300 metres above. The new Flying Spur is powered by an enhanced version of Bentley's 6.0-litre, twin-turbocharged W12, mated to an advanced dual-clutch eight-speed transmission, it has a top speed of 207 mph (333 km/h), and a 0-60mph time of 3.7 seconds (0-100 km/h in 3.8 seconds).
Read more
4. Coca-Cola European Partners completes £49m Wakefield investment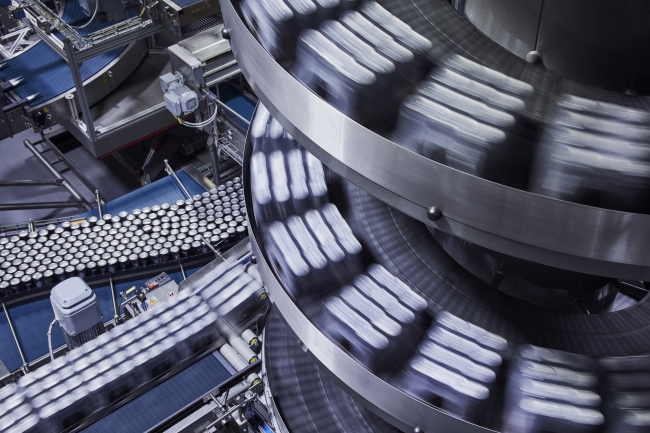 Coca-Cola European Partners (CCEP) has invested £49m into its Wakefield operations, as it celebrates 30 years since the West Yorkshire site first opened. The investment includes the opening of a £24m canning production line, which will be dedicated to making CCEP's latest light-weight cans, ranging in size from 330ml to 500ml. A further £10m investment will fund a new state-of-the-art process plant which will regulate processes across lines. This will reduce water and energy usage whilst continuing to guarantee the high quality and consistency standards CCEP are renowned for. The business has also allocated £15m to an existing canning line to replace the use of plastic shrink wrap across multipacks of cans with 100% recyclable cardboard.
Read more
5. JCB secures latest multi-million-pound order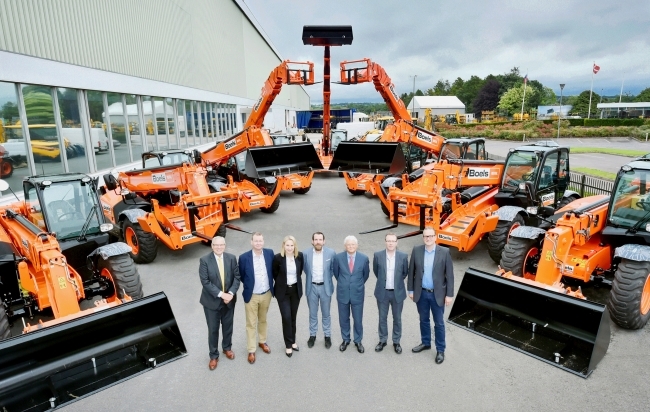 One of Europe's leading plant and tool hire companies has placed its biggest-ever order with JCB as it invests in a new machine fleet, all fitted with the latest LiveLink telematics monitoring technology. Netherlands-based Boels Rental has invested in a fleet of 445 JCB loadalls and both midi and micro excavators, in a deal worth £26m. The order further strengthens JCB's long-term relationship with Boels Rental and brings the total JCB machines bought in recent years to more than 2,000. The new fleet features loadalls ranging from 525-60 to 540V180, 55Z and 86C midi excavators, along with micro excavators, which will join Boels Rental fleets at depots across Europe including Belgium, Netherlands, Germany, Poland, Slovakia, Austria and Italy.
Read more
---
Our favourite #GBmfg & #UKmfg tweets of the week
#BloodhoundLSR = launched 🚗🚀

What do you think? Comment below! 👇🏾 #2019HST pic.twitter.com/wlSQEyaDIm

— Bloodhound LSR (@Bloodhound_LSR) 21 October 2019
Our apprentices at Crewe have restored 1923 engine 'No. 212' as part of #Bentley100Years celebrations. The 3.0-litre engine was completely stripped down to single components and reassembled as part of the 700-hour restoration project. Learn more: https://t.co/C1hpK3Zd3F pic.twitter.com/JGDzr9qqef

— Bentley Motors (@BentleyMotors) 23 October 2019
Morris Property to develop prime i54 site for sister Site Machinery business https://t.co/lo0LAWdxA7 via @shropshirelive

— Salop Design & Engineering Ltd 🏭🇬🇧 (@salopdesign) 22 October 2019
Peter's Food Service creates 110 new jobs after new contract wins @OfficialPeters https://t.co/rYo2qV6u2C

— Wales 247 (@Wales247) 18 October 2019
Another new machine … new Sodick ALC600G wire eroder.
Taking us to 17 wire eroders@SodickUSA #PrecisionMachining #Engineering #investment #EDMmachining #wireerosion #GBmfg #ukmfg pic.twitter.com/071PLYH3Im

— A&M EDM (@AandMEDM) 23 October 2019
---
Recommendation roundup
Our picks of the business and manufacturing related content that caught our attention this week.
1. The race to build a flying electric taxi / via @BBCNews
For any commuter, the prospect of being whisked to and from work in a fraction of the time it usually takes is pretty irresistible. No traffic jams, no train delays and no cold platforms. This is the promise of more than a hundred companies developing electric vertical take-off and landing (eVTOL) aircraft. Like helicopters, they don't need a runway, but unlike helicopters, they promise to be quiet and cheap. Yet the dream seems to be some way off. Industry experts say that taxi services using such aircraft won't be a mass-market phenomenon until the 2030s. So what is standing in the way?
Read more
2. How businesses can avoid "fake agile" / via @raconteur
Agility is a key differentiator in the digital age, but a keen desire to be on-trend has fuelled the emergence of a fake business culture. So how can companies spot fake agile, and what do they need to do to embrace and achieve true agility?
Read more
3. Waitrose and John Lewis to stop putting plastic toys in Christmas crackers / via @BBCNews
Waitrose and John Lewis are to stop selling Christmas crackers containing plastic toys from 2020 as part of plans to cut down on single-use plastic. Instead, crackers will be filled with toys made from recyclable materials and will not use plastic glitter. The company is one of a number of retailers pledging to cut the amount of plastic in its Christmas range.
Read more

---
And finally, some bonus picks to add to your reading list this weekend:
1. Qantas Dreamliner completes longest ever commercial flight / via @guardian
Aviation history was made at 7.43am on Sunday when Qantas flight QF7879 touched down at Sydney airport, completing the world's longest ever commercial flight. It had taken off from New York's JFK airport at 9.27pm on Friday night, carrying just 49 passengers and crew. Designed to test whether passengers can endure the physical and mental effects of extremely long aeroplane journeys, the 19-hour flight was restricted to such a small number of passengers to ensure that it was light enough to make it all the way to Australia on one tank of fuel.
Read more

2. Twitter goes bonkers over Innocent's fake conkers drink / via @CityAM
Smoothie maker Innocent, famous for its playful advertising, has been forced to warn people not to eat conkers after putting out an advert for a fake autumnal drink. The company's promotion of a new range of Innocent nut milks backfired when it included a seasonal addition of conker-based milk…
Read more
Spot something you think we should see? Share with us! Email hello@zenoot.com and we may feature it in an upcoming post.