The Friday Roundup – 26/04/2019

Every Friday, we round up our top 5 most popular reads from the week, along with sharing some of our favourite finds from around the web.
This week's roundup includes the crowdfunding campaign accelerating Arc's game-changing motorcycle development, Aston Martin reveals the Rapide E – its first all-electric model, plus how hydrogen is transforming Scotland's Orkney Islands – and what the rest of the world could learn.…
Our top 5 most read this week
1. BCW Manufacturing to expand & create new jobs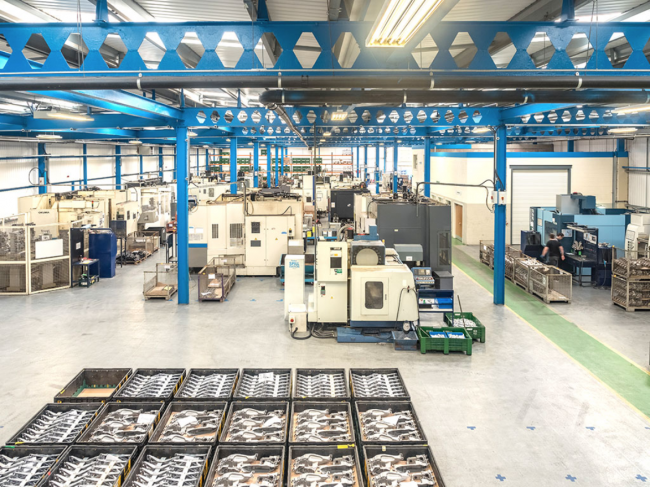 Burnley-based subcontract manufacturer, BCW Manufacturing Group, has announced an expansion programme that is set to create new jobs. Since its inception in 2002, BCW has developed bespoke automated lines, tooling, work holdings and mistake prevention systems, to provide value-added products to customers such as Aston Martin and Jaguar Land Rover in the automotive sector, GKN, Airbus and BAE Systems in the aerospace market plus a host of high-profile customers in the nuclear, oil & gas, power generation, mining, space and marine sectors. To support growth plans, Secure Trust Bank has provided £5m funding to BCW, which will enable the company to expand its existing site with an 80,000 square foot development underway. The bolstered headquarters will see the creation of a dedicated state-of-the-art robotic machining facility, additional warehouse space and an additional offering within their treatments division. With increased capacity to take on new business, the expanded headquarters is set to create up to 50 new jobs at BCW over the next three years.
Read more
2. Tiger Trailers to expand apprenticeship programme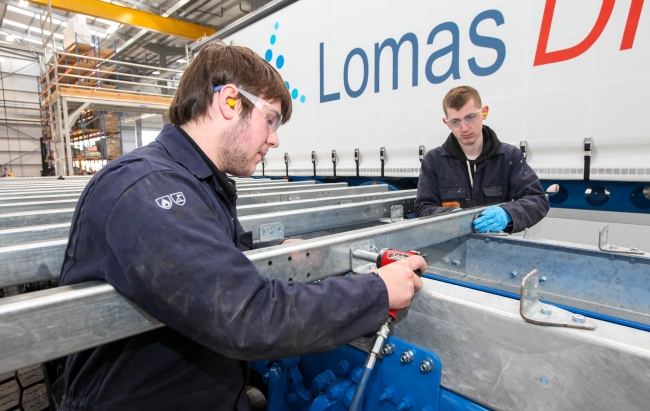 Following the move to its new, purpose-built manufacturing facility in Winsford, Tiger Trailers is focusing on its dedicated apprentice programme as the company continues to create increasing employment opportunities in the north-west. Established only recently in 2014, Tiger Trailers was quick to implement an apprentice programme and is now delivering NVQ courses for 45 individuals – all scheduled to be offered full-time employment following completion of their two- and four- year apprenticeships. The company is now looking to enrol a further 15 individuals in September, while reaching out to candidates of all ages. Integral to its recruitment ambitions, Tiger Trailers says its apprentice programme is 'absolutely fundamental to the success of the business'. While young people are primarily attracted to apprenticeship schemes, Tiger is hoping to attract individuals of all ages. Cartwright concluded: "Yes, our apprentice programme appeals primarily to school-leavers but, increasingly, older people are looking to re-train and to embark upon new career paths, and we are very keen to engage with them."
Read more
3. Arc seeks investment to accelerate production of electric motorcycle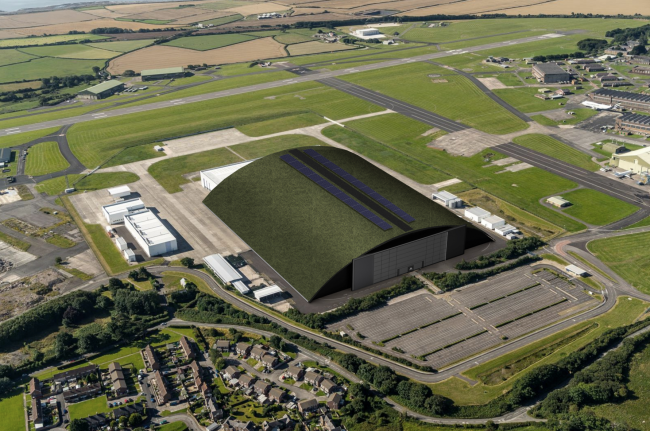 Arc has announced an investment initiative on crowdfunding platform Crowdcube. The crowdfunding campaign goes live to the public on 6th May and will enable Arc to finalise development of the game-changing Arc Vector motorcycle as well as scaling the business through a state-of-the-art manufacturing facility in St Athan, South Wales. Mark Truman, CEO of Arc, said: "Since launching the Arc Vector just 16 weeks ago, we have been overwhelmed with how positively it has been received by global media, prospects and investors alike. To date we have received over 100 expressions of interest from prospects and we're now opening up ownership of our transformative business in a similar way to the community ownership model made famous by the likes of Barcelona FC. So, whether you're a motorbike aficionado, a seasoned investor, tech enthusiast or just someone who is passionate about the environment, this is a unique opportunity to join the Arc family and help accelerate our journey towards being an established global leader in the field of electric, recreational and luxury mobility." Arc St Athan will become operational in 2020 and will become the centre of excellence for the company's manufacturing.
Read more
4. Automation & digital advances to create better jobs in manufacturing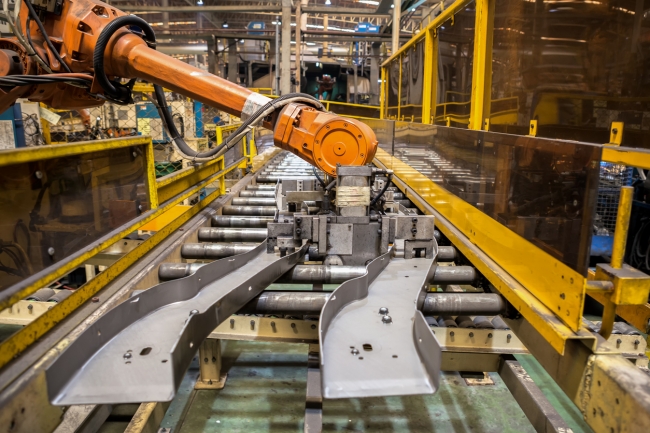 A third of UK manufacturers expect some low skilled jobs to be lost over the next five years as a result of Artificial Intelligence (AI) and digital technologies. But over half of companies (54%) say they will up-skill these lower-skilled workers to take the jobs that this innovation creates. More than two-thirds of manufacturers plan to spend some of their training budgets over the next 12 months on technical engineering skills. Some of this will go on providing apprenticeships, which almost eight in ten employers currently offer, but the rest will be aimed at those existing employees who need to continuously up-skill for manufacturers to take the best advantage of 4IR and the income boost it can bring. However, a quarter of companies surveyed by Make UK have told us that they will look for external support to help lower-skilled employees whose jobs are going to be displaced seek employment elsewhere. Verity Davidge, Head of Education and Skills Policy at Make UK, explained that this is where the Government's new National Retraining Scheme will come into play, but there needs to be some adjustment to the current trial specifications to make it properly effective for those workers who need that help.
Read more
5. Aston Martin reveals production-ready all-electric Rapide E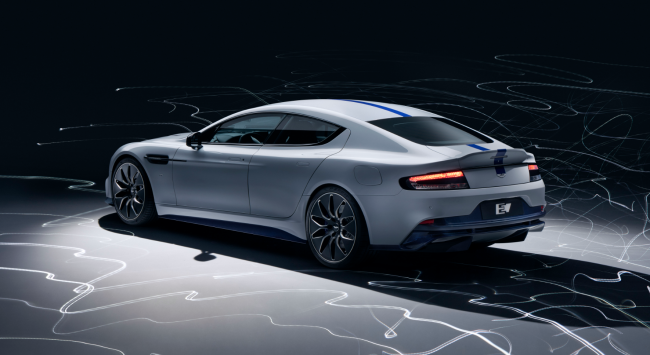 Aston Martin Lagonda has revealed the final production-ready iteration of its first all-electric production car, with the spectacular Rapide E making its world debut at China's Auto Shanghai motor show. Unveiled by Aston Martin Executive Vice President & Chief Creative Officer, Marek Reichman, Rapide E is a pivotal model for the luxury marque. Following the success of previous special-edition models, including Aston Martin Vulcan, the Vanquish Zagato family and DB4 GT Continuation, Rapide E continues to deliver a superior level of performance, craftsmanship and exclusivity, while also propelling Aston Martin into the all-electric realm. The first car to be built at Aston Martin's state-of-the-art St Athan production facility – the brand's Home of Electrification – Rapide E represents a pioneering first step towards achieving the company's wider electrification strategy and the successful fruition of Lagonda – the world's first zero-emission luxury brand. A special edition with a production run strictly limited to 155 units, Rapide E has been developed in collaboration with Williams Advanced Engineering (WAE).
Read more
---
Our favourite #GBmfg & #UKmfg tweets of the week
We don't make anything any more?
UK manufacturing:
▪️Employs 2.7 million people
▪️Contributes 11% of GVA
▪️Accounts for 45% of total exports (£275bn)
▪️Responsible for 69% of business R&D
▪️9th largest manufacturing nation in the world
(Source: Make UK)#UKmfg #GBmfg🇬🇧

— Jefferson Group (@Jefferson_MFG) 22 April 2019
Great story of two SME success stories enabled by #MadeSmarter. A few thousand of these and we have cracked the fourth Industrial Revolution #4IR #ukmfg!!https://t.co/b4vtw2v5Vc

— Juergen Maier (@Juergen_Maier) 22 April 2019
Through our 7 Centres we have capabilities which span basic raw #materials through to high integrity product #assembly process.

Find more information about our centres throughout the #UK here:https://t.co/d2GKtuMuJz#manufacturing #UKmfg pic.twitter.com/St7ylkD1MX

— High Value Manufacturing Catapult (@HVM_Catapult) 24 April 2019
@SubconLaser continually invest in the very latest process & laser technologies, this is why we remain at the top of a very competitive industry. We will shortly be releasing information around our latest 1 million £ investment in laser cutting technology. #ukmfg @madeinthemids pic.twitter.com/CwiZ9EqILL

— Tom Mongan (@TmonganTom) 25 April 2019
Cohort 15 @LanderAutomotiv on Friday just completed their pre-apprenticeship programme with Dudley College. All successful in gaining a place on the apprenticeship programme. All excited wanted to wear their new Orange shirts. #ukmfg #Apprenticeships19 #FireItUp pic.twitter.com/PcJNJMsWXA

— Lander Automotive (@LanderAutomotiv) 24 April 2019
---
Recommendation roundup
Our picks of the business and manufacturing related content that caught our attention this week.
1. Addressing the skills gap – investing in our next generation of engineers / via @LinkedIn
AE Aerospace is on an impressive growth trajectory. Its new factory is four times the size of its previous facility and they now have capacity to deliver an ambitious expansion programme. These are exciting times, but how do they ensure their workforce can grow with them?
Read more
2. More than half of British firms 'report cyber-attacks in 2019' / via @BBCNews
The proportion of UK firms reporting a cyber-attack has jumped, despite most businesses admitting they are under-prepared for breaches, according to research from Hiscox. The insurer found 55% had faced an attack in 2019, up from 40% last year. But almost three quarters of firms were ranked as "novices" in terms of cyber readiness. The firm surveyed more than 5,400 small, medium and large businesses across seven countries, including the UK, Germany, the US, Belgium, France, the Netherlands and Spain.
Read more
3. How hydrogen is transforming these tiny Scottish islands / via @BBC_Future
Scotland's Orkney Islands produce more clean energy than their inhabitants can use. Their next step? Hydrogen. Here's why that matters – and what the rest of the world could learn.
Read more
---
And finally, some bonus picks to add to your reading list this weekend:
1. If sugar is killing us, why does Britain farm so much of it? / via @Independent
It seems drastic to link a packet of Percy Pigs to the death of all life on Earth as we know it. And largely, it is – most species would thrive as soon as humans were off the scene. However, our addiction to sugar really could be perilous – just maybe not for the reasons you think. This isn't just about the global obesity crisis or type 2 diabetes. This is about a sickness in the nutrient-rich bit of planetary crust that we call topsoil, which campaigners say is caused in part by our sweet tooth. After the anniversary of the sugar tax on soft drinks, Emily Clark looks at how the sugar beet industry affects the health of humans – and soil too.
Read more
2. London Marathon 2019: You shrink how much? 7 stats to make you go wow! / via @BBCSport
You expect to ache all over, be extremely tired and need to eat a lot of recovery food. These are a given after a marathon. But what are some of the potentially unexpected consequences of running for hours through the streets of London? From how many steps a marathon runner takes, to how much height is lost during the race, this article uncovers some weird and wonderful London Marathon stats you would never expect to be true.
Read more
Spot something you think we should see? Share with us! Email hello@zenoot.com and we may feature it in an upcoming post.