The Friday Roundup – 26/07/2019

Every Friday, we round up our top 5 most popular reads from the week, along with sharing some of our favourite finds from around the web.
This week's roundup sees Müller's Telford facility complete its £50m factory expansion, a £125m funding injection is released to support UK business innovators, plus Edinburgh gets set to open its first single malt whisky distillery for 100 years…
Our top 5 most read this week
1. Taylors of Harrogate investing £14m to increase production capacity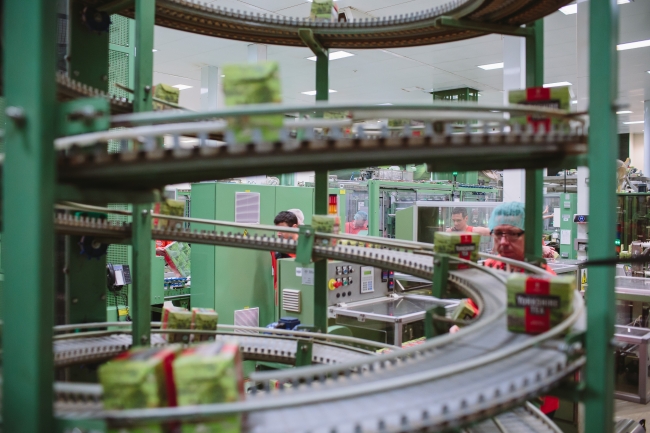 Taylors of Harrogate, the Yorkshire-based tea and coffee company, is recruiting for more than 20 new jobs as it continues the expansion of its factory operations. The business, which is home to the Yorkshire Tea and Taylors of Harrogate brands, has recently completed the installation of a new tea blending area which is part of a £14m investment to expand and improve its factory and offices. Later this year, Taylors will be moving to 24/7 production for the first time in its 130-year history to accommodate growing demands for Yorkshire Tea and Taylors of Harrogate products both in the UK and internationally. The move towards 24/7 production will lead to an extra 50% production capacity.
Read more
2. Müller completes £50m expansion project to increase capacity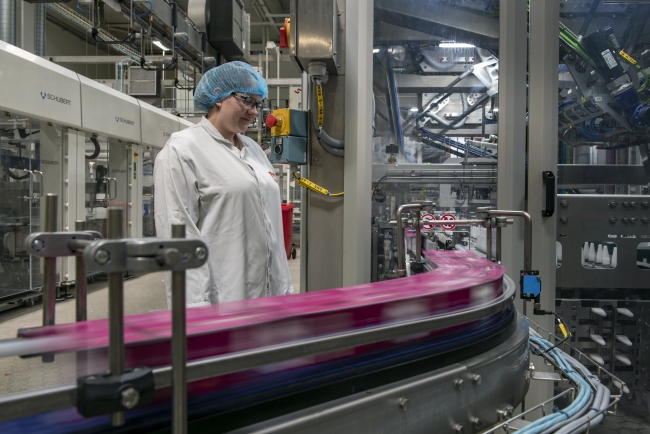 A £50m expansion project to build a chilled yogurt manufacturing facility capable of producing 500 million pots each year in Telford, has been completed. The investment, which has created 65 new jobs in the area, enables Müller to meet growing demand from consumers for branded and private label yogurts made with milk from British farms. The project has doubled the size of the company's current Telford site, increasing its capacity to make products in formats including big pots, split pots and regular fruited yogurts. The Telford expansion includes the installation of three new state-of-the-art production lines, the modernisation of three existing lines, the installation of an energy efficient cooling facility and a new automated high bay warehouse. It also ensures that Müller has the manufacturing footprint to pursue potential further increases in production at the site of up to 700 million pots in future years, as the business continues to grow.
Read more
3. Gov't announce £125m cash injection to support business innovators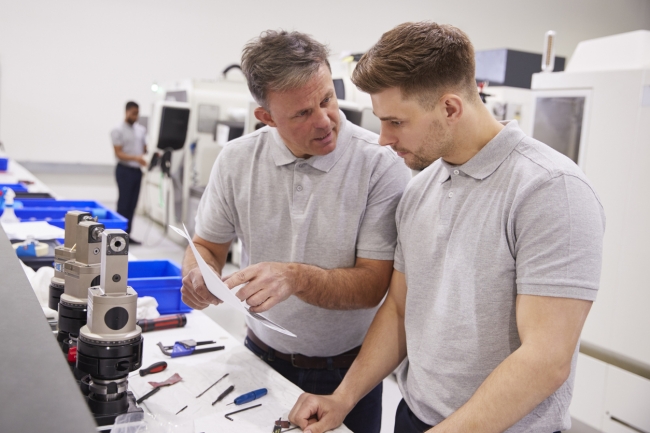 The Government and Innovate UK have announced a future round of the Smart grant programme and Innovation Loans that will allow the UK's most innovative businesses to access a share of £125 million to help them turn their most innovative ideas into world-beating products and services. Large and small businesses can take advantage of £100 million available from the Smart grant programme that helps take innovative ideas in any field from the concept stage to full commercialisation. Previous winners of a Smart award include machine-learning company Magic Pony Technology, which was sold to Twitter for $150 million. A further £25 million is available in Innovation Loans to support late-stage projects that are close to market. The loans scheme is aimed at getting businesses over the final hurdle to commercialisation. The Smart programme has a rolling programme of awards throughout the year.
Read more
4. UK automotive sector celebrates 20 years of sustainable growth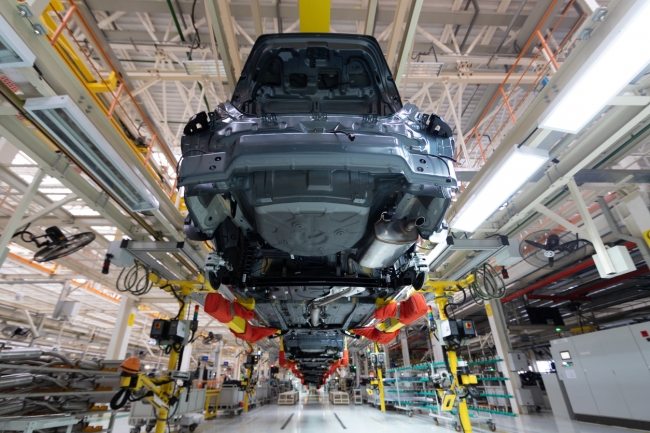 The 20th annual Sustainability Report, published by SMMT, has revealed the environmental, economic, and social gains achieved by the sector over the past two decades, highlighting the substantial improvements in areas such as energy and water use, waste to landfill and CO2 emissions. Over the past 20 years, automotive manufacturing has grown to become one of the UK's most important economic assets, turning over £82 billion in 2018 – an uplift of 70% since the first Sustainability Report was published in 1999. At the same time, workers have experienced a significant wage boost, with average automotive wages have risen by 85% over the period, compared with 61% across wider manufacturing. Productivity has increased considerably, with automotive output per job growing by 208%, whilst the value of exports has also grown significantly, with 81.5% of cars produced in 2018 destined for international markets compared with 63.9% in 1999.
Read more
5. AP Racing announces major seven-figure factory investment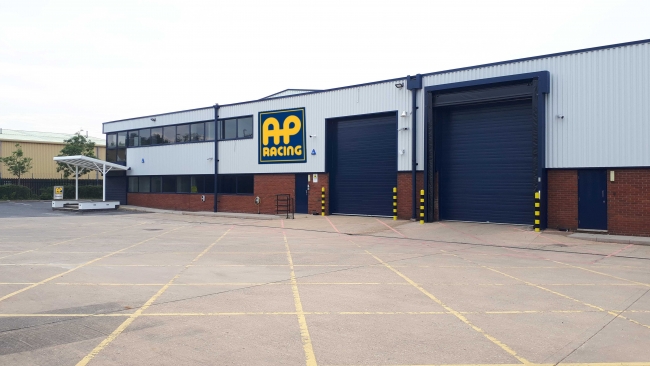 AP Racing, the world-leading manufacturer of performance brake and clutch systems, has announced a major seven-figure investment in a new state-of-the-art manufacturing facility adjacent to its current headquarters in Coventry. The investment follows further sustained growth for AP Racing – one of the most famous names in global motorsport. The 2,700m2 facility, set to become operational from the end of July, will incorporate leading-edge production line technology for brake calipers, with some of the most sophisticated equipment of its kind anywhere in the automotive sector worldwide. A multi-million-pound noise, vibration & harshness (NVH) dynamometer will also be installed to create a truly world-class testing capability.
Read more
---
Our favourite #GBmfg & #UKmfg tweets of the week
NEW FACTORY: Integrated hydrogen energy systems manufacturer @ITMPowerPlc to open new 134,000 sq ft factory & global headquarters in Sheffield https://t.co/yO0eJOxSpk #Yorkshire #UKmfg #GBmfg🇬🇧 pic.twitter.com/cGmUxXiLkd

— Jefferson Group (@Jefferson_MFG) 22 July 2019
This week for #HowWeMakeIt we're going behind the scenes at @salopdesign a leading UK metal pressings & assemblies manufacturer.

They've used #drones to help capture the flavour of their #manufacturing site in Shrewsbury.

See more: https://t.co/xH8k50yAnF pic.twitter.com/4AZFS51IiN

— Make UK (@MakeUK_) 19 July 2019
Really excited about our new set of Engineering resources which look at how you can pick the best pathway into #Engineering Thinking about a career in Engineering and don't know where to start? Take a look and see what your options are. #edchat #Careers https://t.co/sqg2Xb2uUR

— BORN TO ENGINEER (@born2engineer) 20 July 2019
#Yorkshire have had some wonderful positive #manufacturing news recently. A Batley-based manufacturer of fire vehicles, @Angloco, are preparing for the biggest recruitment drive in their 54-year history. #UKmfg #GBmfg 🇬🇧https://t.co/0sYX9APDhN pic.twitter.com/WZkM6yzU9b

— MKM Extrusions 🇬🇧 (@MKMplastics) 22 July 2019
Our consortium welcomes the news from @BEIS that our Small Modular Reactor power station design can move a step forward https://t.co/zkoWjd8uFL #UKSMR pic.twitter.com/dxKVSaY9ot

— Rolls-Royce UK (@RollsRoyceUK) 23 July 2019
---
Recommendation roundup
Our picks of the business and manufacturing related content that caught our attention this week.
1. Edinburgh's first single malt whisky distillery in 100 years set to open / via @heraldscotland
It marks almost a century apart. Now the first single malt whisky distillery in the centre of Edinburgh for nearly 100 years will open at the end of this month. Holyrood Distillery said the renaissance comes after the centre of the city has been dry of an operational single malt distillery since 1925 when the Edinburgh Distillery, also known as the Glen Sciennes, closed. The new distillery, which will produce single malt whisky alongside a range of gins and gin liqueurs, has been built in a former railway goods shed dating back to 1831.
Read more
2. Royal Mail rolls out 190 electric vans / via @LogisticsManagr
Royal Mail is rolling out 190 electric vans in London and the South East to add to the 100 that it already operates in the UK. The new vans have a green livery rather than the traditional red, and the mix of Mercedes-Benz eVito and Peugeot Partner vans are charged via wall or floor mounted charging posts. This latest move is part of Royal Mail's involvement in the Optimise Prime project, the electric vehicle demonstrator led by Hitachi Vantara and UK Power Networks. The project brings together power, technology, fleet and transport companies – including SSEN, Uber and Centrica – to test and implement the best approaches to the EV rollout for commercial enterprises.
Read more
3. HSBC: Investment in sustainability becoming mainstream for UK businesses / via @edie
Against a backdrop of new green legislation and increasing consumer demand for low-carbon, resource-efficient products and services, almost half of UK businesses are planning to up their sustainability-related investments over the next two years. That is a key takeaway from HSBC's 2019 'Made for the Future' report (download), which assesses how 2,500 businesses in the UK and beyond plan to allocate their investments to prepare for future social, economic and environmental trends. Of these businesses, 70% said they would use their existing profits to take this action. The three key drivers for this green finance push were found to be operational efficiency (cited by 30% of respondents), keeping up with action from competitors (cited by 28%) and changing regulations (27%).
Read more
---
And finally, some bonus picks to add to your reading list this weekend:
1. Disruption has come for toilet paper / via @voxdotcom
There's a joke in Seinfeld where George Costanza thinks he's come up with this amazing conversation starter: that toilet paper hasn't changed appreciably in his lifetime. "It's just paper on a cardboard roll," he says. "And in 10,000 years, it will still be exactly the same. Because really, what else can they do?" Unchanged for decades, now slick marketing, subscription models, and eco-consciousness are changing the toilet paper landscape.
Read more
2. Notre-Dame came far closer to collapsing than people knew / via @nytimes
A baffling alert. A race to the wrong building. Notre-Dame still stands only because firefighters decided to risk everything, a New York Times reconstruction has found. A fascinating set of images and reconstructions tell the story of just how close the cathedral came to collapsing.
Read more
Spot something you think we should see? Share with us! Email hello@zenoot.com and we may feature it in an upcoming post.