The Friday Roundup – 27/04/2018

Every Friday, we round up our top 5 most popular reads from the week, along with sharing some of our favourite finds from around the web.
This week's roundup includes record order books and STEM event success in Sheffield, plus who exactly is the automotive billionaire about to get the keys to English football's headquarters…?
Our top 5 most read this week
1. UK manufacturers taking Brexit uncertainty in their stride and focusing on growth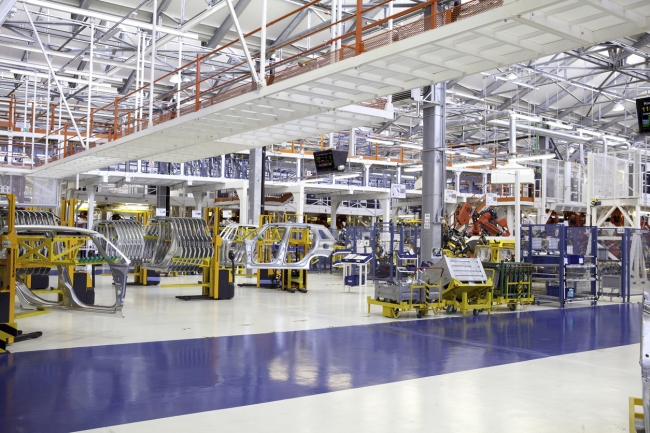 With under one year to go until Brexit, four out of five UK manufacturers say they feel no clearer on the UK's future with the EU, according to a new poll by BDO LLP, but continue to push forward with their ambitions and efforts for growth. Three quarters (76%) are continuing with investment plans for the year ahead, and over half (56%) have revised their business strategy, with a further quarter (26%) revising their international growth strategy as a measure to support the economic and political developments that may affect their business as a result of Britain leaving the EU. Tom Lawton, partner and head of manufacturing, said: "The business community has really been left in limbo while the Government continues its Brexit discussions. But UK manufacturing continues to be remarkably resilient as this sector powerhouse focuses on growth, investment and revising business plans to make the most of the opportunities that come from Brexit."
Read more
2. Export orders grow strongly as domestic orders hold steady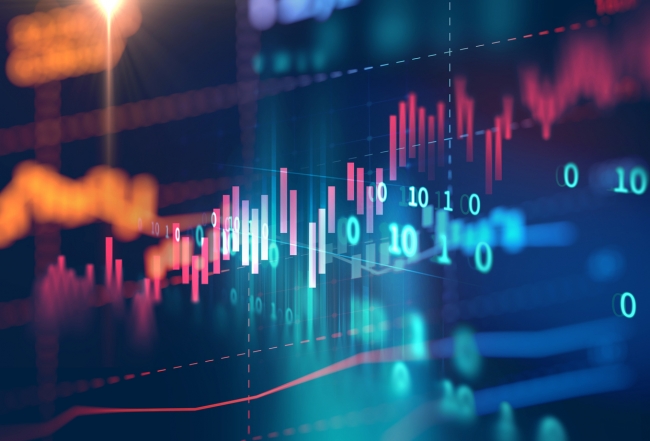 Manufacturing growth slowed over the three months to April, but remained well above average, according to the latest quarterly CBI Industrial Trends Survey. The survey of 356 manufacturers revealed that optimism about general business conditions deteriorated marginally, while domestic orders were largely unchanged on the quarter. Output growth slowed somewhat, but remained well above the long-run average. In contrast, optimism regarding export prospects for the year ahead continued to improve at an above-average pace, while export orders growth accelerated at the fastest pace in more than 20 years. Rain Newton-Smith, CBI Chief Economist, said: "Although manufacturing growth has slowed again this month, manufacturers continue to enjoy the fruits of stronger growth in Europe and the lower pound. For manufacturing to continue its resurgence in the years ahead, it will be critical for trade to remain as frictionless as possible with the EU – our closest and biggest trading partner. And, as the UK leaves the EU, it's vital firms continue to pursue productivity gains."
Read more
3. Want more kids to be engineers? Then Get up to Speed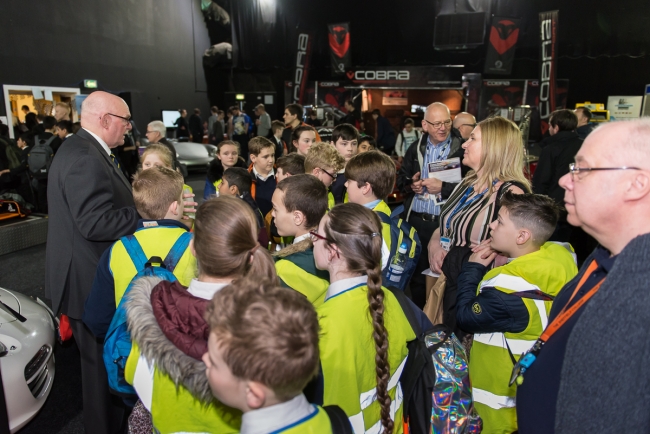 The UK economy badly needs engineering businesses to engage with young people to promote jobs in this sector. Will Stirling visited Get up to Speed in Sheffield to see how employers connect with children in Yorkshire. Get up to Speed with STEM, aka the memorable "GUTS", is the leading event in Yorkshire and the Humber linking school children to jobs in engineering and manufacturing, possibly the biggest in the North of England. In 2011, it had about 500 exhibitors and visitors combined, this year over 2,300 visitors – mainly schoolchildren – attended of 2,500 who registered from 48 schools, up 20 per cent on 40 schools in 2017. Here, kids can machine metal, build a Bailey bridge, sit in a McLaren Spider, drive a Formula 1 simulator, spin on the Santander bike display, wear an Occulus Rift VR headset, assemble a complex mechanical seal and learn about what these components do in industry, and many other press, push, question and answer engagements. Crucially, kids can ask questions and talk to students, especially about what subjects such as computer science, electronic and mechanical engineering are really like to study.
Read more
4. Harrison Spinks granted two Queen's Awards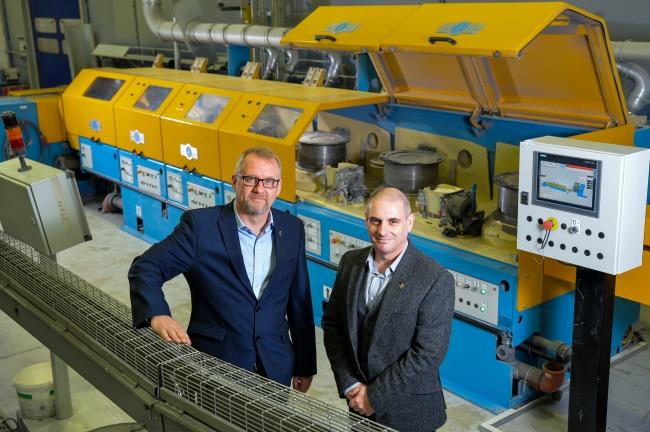 Harrison Spinks has received two prestigious Queen's Awards for Enterprise, bringing the total number won by the company to four. The bed maker is one of only eight organisations that received more than one accolade in the 2018 awards. The Leeds-based luxury bed maker was awarded a Queen's Award for Innovation and one for International Trade where were announced on 21 April. It previously received Queen's Awards for Innovation and Sustainable Development in 2013. The company believes it is the only bed-maker to receive two Queen's Awards for Enterprise on two occasions. Harrison Spinks employs 600 people in Leeds and all of its products are made in Yorkshire.
Read more
5. Sheffield Forgemasters reports £118m order book

Leading UK engineering group, Sheffield Forgemasters, has reported a 2018 order book value of £118 million, its highest since £117 million in 2012. The company, which has been pursuing diverse global contracts since the 2015 oil and gas market crash erased 30 per cent of its workload, counts UK and US defence orders, materials processing, and research and development project orders as helping to support the order book. Dr Graham Honeyman CBE, chief executive at Sheffield Forgemasters, said: "We are very pleased to report that our order book has breached the 100 million pound mark for the first time in five years. This announcement follows a prolonged period of market austerity across all of our market sectors after the global recession started to take effect, which was further compounded by the collapse of oil and gas markets which closed off a key revenue stream almost overnight. The company still has a lot of work to do to secure new contracts and we have no intention of resting on these placed orders – we need to keep pushing forward and securing work in new markets."
Read more
---
Our favourite #GBmfg & #UKmfg tweets of the week
British Steel: the movie – out now! #ThinkAgain #BuildingStrongerFutures https://t.co/PjV6r8OcFz

— British Steel (@BritishSteelUK) 26 April 2018
Siemens' wind turbine factory in #Hull to build the world's largest single-cast blades – 'several million pounds' to be invested as the site prepares to manufacture hundreds of 81.5m-blades for the Hornsea 2 project https://t.co/MU4MuaEUBj #GBmfg🇬🇧 pic.twitter.com/hIsKoTiewO

— Jefferson Group (@Jefferson_MFG) 25 April 2018
A GLOBAL train manufacturer's County Durham base won regional recognition for boosting employment.
The project aimed to create 700 jobs, but surpassed this with over 1,200 directly employed by HRE, and a further 8,000 further jobs created: https://t.co/icjYGnD5Vk #ukmfg #GBmfg pic.twitter.com/1vGQLS2hJE

— Made Here Now (@madeherenow) 25 April 2018
We've invested £400k in 2 new #Wire Eroders, commissioned by EEF Midlands Director @EEF_CHorobin. Thanks to @blackcountrylep grant to help us grow with customers & create 5 jobs. https://t.co/x9bL12ax1Y#YoE #ukmfg #GBmfg #Engineering #BritishSME pic.twitter.com/o5J7mpmvm6

— A&M EDM (@AandMEDM) 25 April 2018
Canadian aerospace manufacturer Magellan secures five-year contact with Airbus to supply wing ribs for the A330 – they will be built in Britain https://t.co/RWuotxLAQt #GBmfg🇬🇧 pic.twitter.com/xx3mxNCyCr

— Jefferson Group (@Jefferson_MFG) 20 April 2018
---
Recommendation roundup
Our picks of the best manufacturing and business related content that caught our attention this week.
1. Britain powers on without coal for three days / via @BBCNews
Britain has not generated electricity from coal for more than three days – the longest streak since the 1880s. The new record comes just days after the last record of 55 hours was set, National Grid said. The coal-free period began on Saturday at 1000 BST and continued into Tuesday afternoon. Power generated from wind and gas dominated the mix of energy for users in England, Scotland and Wales. Just last week the UK grid recorded its first two-day period without using any power from the fossil fuel, which the government has pledged to phase out by 2025. In April 2017, Britain went its first full day without coal since the 19th century. However, experts warned that power generated by coal was largely being replaced by gas, another fossil fuel, rather than renewable sources. The 2008 Climate Change Act requires greenhouse gas emissions to be reduced by 80% compared with 1990 levels by 2050.
Read more
2. The two-pizza rule and the secret of Amazon's success / via @guardian
Amazon announced today that it has doubled its profits to $1.6bn in the first three months of 2018. Jeff Bezos's firm is good at selling things to shoppers, but that is the tip of its commercial iceberg. In the early days of Amazon, Bezos instituted a rule: every internal team should be small enough that it can be fed with two pizzas. The goal wasn't to cut down on the catering bill. It was, like almost everything Amazon does, focused on two aims: efficiency and scalability. The former is obvious. A smaller team spends less time managing timetables and keeping people up to date, and more time doing what needs to be done. But it's the latter that really matters for Amazon. The thing about having lots of small teams is that they all need to be able to work together, and to be able to access the common resources of the company, in order to achieve their larger goals. That's what turns the company into, in the words of Benedict Evans, of venture capital firm Andreessen Horowitz, "a machine that makes the machine".
Read more
3. Industrialist Sanjeev Gupta in £30m deal to buy Diamond Bank / via @CityAM
Steel entrepreneur Sanjeev Gupta plans to launch a "post-Brexit bank" that will help the industrial sector expand into developing economies as Britain leaves the EU. Mr Gupta's GFG Alliance group has agreed to buy the UK arm of Nigeria's Diamond Bank in a deal understood to be worth over £30m, to match the cost of the bank's common equity, which was £32.4m at the end of 2016, according to accounts filed at Companies House. Gupta, who came to prominence after an offer to buy the distressed UK assets of Tata Steel in 2016, will rename it as British Commonwealth Trade Bank (BCTB) on completion. The industrial magnate already owns Wyelands Bank, a small lender focused on trade financing for smaller firms in developed markets which he bought in 2016. It is part of GFG Alliance, the group of firms Gupta owns. GFG Alliance already has interests in metals, industrials, power generation, infrastructure and property alongside the banking operations. The acquisition received the blessing of Liam Fox, the international trade minister. The government is pushing hard to promote trade links between the UK and the Commonwealth. The government hopes that the nations, most of which have links to the old British Empire, will become the focus for new UK trade after Brexit.
Read more
---
And finally, some bonus picks to add to your reading list this weekend:
1. Includes video: Burger King disguises Whoppers as popcorn in Peru / via @adage
Burger King's marketing team has made the most of a change in Peruvian law, which originally prevented moviegoers from consuming food or beverages purchased outside of their cinemas. Until March 25, moviegoers could only consume food and beverages bought in the theater's food concessions in Peru, and any external purchase was forbidden, but thanks to a change in law consumers are now allowed to bring in their own food, so long as it's "similar" to items sold in the cinema's food concessions. Burger King Peru saw this as an opportunity to launch its 'King Popcorn' campaign where a Whopper and fries are disguised inside a popcorn bag with a lid containing a small amount of popcorn inside and then a hidden Whopper and fries. Soon the movie theaters were clamping down on it of course – yet Burger King still saw a 40% sales increase.
Read more
2. Who is Shahid Khan? The billionaire owner of Fulham set to buy Wembley Stadium / via @independent
The FA confirmed on Thursday that they are in talks with Fulham-owner Shahid Khan over the sale of Wembley Stadium. After growing automotive manufacturing company Flex-N-Gate from $17 million in sales in the late 80s to close to $2 billion, who exactly is the Pakistani-American billionaire about to get the keys to English football's headquarters?
Read more
Spot something you think we should see? Share with us! Email hello@zenoot.com and we may feature it in an upcoming post.