The Friday Roundup – 28/06/2019

Every Friday, we round up our top 5 most popular reads from the week, along with sharing some of our favourite finds from around the web.
This week's roundup sees Pfizer invest £5m in its Discovery Park site, AMC Group unveils its new £11m freshly-squeezed juice facility, plus where do your supermarket flowers come from? A look at the other side of carbon footprint reduction:
Our top 5 most read this week
1. New £11m AMC Group production facility creates 100 jobs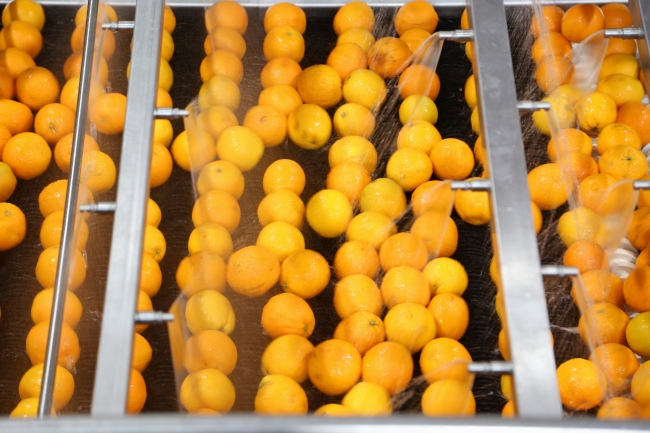 AMC Group has unveiled its first purpose-built factory for freshly-squeezed juice and a variety of plant-based and free-from products in Skelmersdale, Lancashire. The new 55,000m² site has created over 100 jobs and aims to supply the growing demand for healthier food options. Build on the £11 million facility started in February 2018 and production of dairy-free products, baby food and soups started in August last year. The new juice facility, which has the capability to provide the whole of the UK with freshly-squeezed juice, came online in April 2019, with the bespoke plant able to squeeze 960 oranges per minute, delivering 50% of the fruit weight as juice via six juice extractors. Now fully operational, AMC Group has secured Sainsbury's as its first customer for freshly-squeezed juice and has just started production of a number of premium lemonades for Waitrose's Truly Scrumptious summer range. In addition to juice, the site is producing dairy-free and allergen-free yoghurt for Rebel Kitchen, and healthy, plant-based soups for brands including Bol. AMC Group is based in Spain and has sites across 50 countries including the UK.
Read more
2. Aerospace sector remains strong after fruitful Paris Air Show
Aircraft deliveries in 2019 remain close to the rate set in a record 2018, with a total of 515 deliveries to the end of May, just 13 behind last year. The value to the UK of these deliveries is estimated at between £10bn and £11.5bn, helped by 11 more higher value wide-body aircraft being delivered in May 2019 compared to 2018. The order backlog at the end of May fell below 14,000 aircraft for the first time in 18 months, but at 13,828, these will be worth an estimated £214bn to the UK aerospace industry as these aircraft are manufactured in coming years. Last week saw the global aerospace industry come together for the Paris Air Show, with more than 70 UK companies exhibiting. Manufacturers announced orders, commitments and intent agreements for 861 new aircraft across the single aisle, wide-body, regional aircraft and turboprop categories. These could be worth up to £8bn to the UK if all commitments and intent agreements are confirmed, while 115 firm orders are expected to be worth £1.2bn to £1.4bn.
Read more
3. BAE Systems calls for nationwide effort to develop skills for Industry 4.0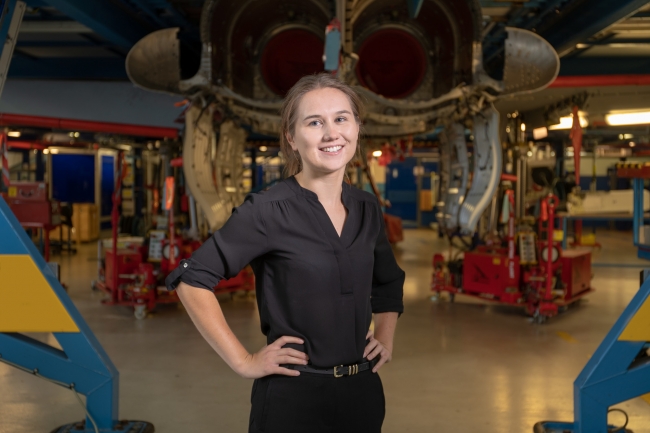 BAE Systems has called for a concerted and co-ordinated effort by industry, government and the education sector to ensure the UK can fully benefit from the digital revolution and Industry 4.0. Nigel Whitehead, Chief Technology Officer at BAE Systems, stated that defence, aerospace, engineering and manufacturing sectors need to work together and prioritise investment in digital and 'soft skills', upskilling and retraining, and supporting supply chains and SMEs to respond to the expected levels of complexity in industrial and business systems and unprecedented demand from technologies such as artificial intelligence. In its white paper – 'Future Skills for our UK Business' – BAE Systems sets out six guiding principles for the development of skills in the UK in an environment of rapid technological change and fierce global competition. The whitepaper can be downloaded on the link below. BAE Systems invests £90m annually in skills in the UK, providing world-class training facilities for its employees and education to ensure its current and future workforce are trained to the highest standards. At any given time, there are approximately 2,500 apprentices and graduates in training across its UK business.
Read more
4. Pfizer to invest £5m to grow manufacturing capabilities in Kent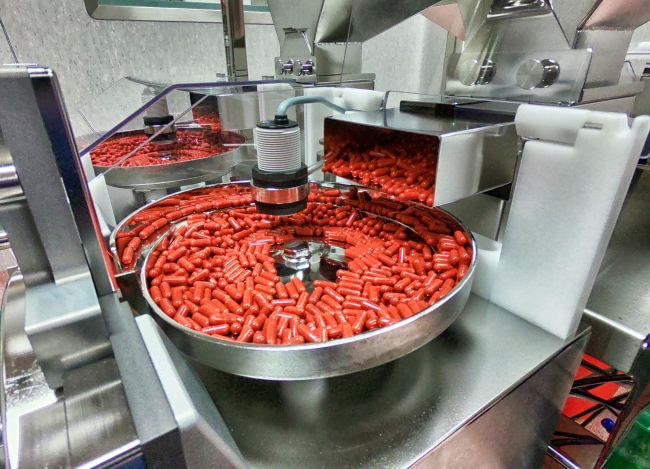 Pfizer has announced a £5 million investment in its Discovery Park site in Sandwich, Kent, which will enhance Pfizer's patient-centric design and manufacturing capability for paediatric medicines in clinical trials. The sum will cover the cost of a highly-specialised novel manufacturing technology enabling scientists to explore innovative ways to make medicines more palatable with flexible dosing for children. This investment is the latest in a series of investments Pfizer has made in advanced manufacturing technology at its site in Sandwich, totalling £36 million since 2018 and leading to renewed growth and 80 new scientific jobs. The local economy is also set to benefit. An additional £5 million of funding has been unlocked from Kent County Council through the East Kent Growth Fund which was established in 2012 to help investors grow businesses and create new jobs in the area. At the site, the Pharmaceutical Science group is home to Pfizer's only small molecule pilot plant that manufactures medicines for use in clinical trials worldwide. In addition, the Regulatory Submissions hub supports 50% of Pfizer's global submissions to 175 countries.
Read more
5. Ten millionth vehicle built at Nissan Sunderland plant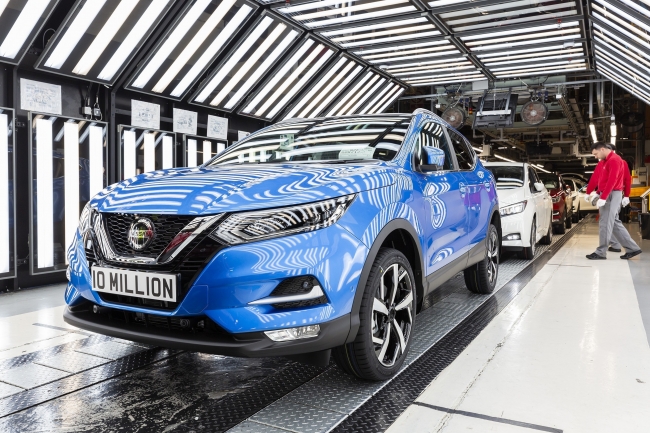 Nissan Sunderland is celebrating another record-breaking milestone as the ten millionth vehicle rolls off the production line. It has taken the plant 33 years to reach the ten million mark – making it the fastest car factory in the UK to the landmark figure. It also means that, on average, a new car has been built in Sunderland every two minutes since production started in 1986. The ten millionth car was a Vivid Blue Nissan Qashqai Tekna, complete with ProPILOT technology, which controls the steering, acceleration and braking in a single lane on highways during heavy traffic congestion and high-speed cruising. The pioneering crossover is also the most produced model at the plant, contributing more than 3.4 million to the overall figure. Micra is the second most produced car, with close to 2.4 million being built in Sunderland.
Read more
---
Our favourite #GBmfg & #UKmfg tweets of the week
Norton – a great British manufacturing success story:
▪️Multi-million pound investment
▪️£20m Japanese export contract
▪️New production facility
▪️Chinese distribution deal
▪️New models launched
▪️Record order books
▪️100 new jobs created#UKmfg #GBmfg🇬🇧 pic.twitter.com/TudWXHfcjq

— Jefferson Group (@Jefferson_MFG) 23 June 2019
Congratulations to our fabulous current and former #apprentices #WE50 award winners! #TransformTheFuture #Awards #celebrate pic.twitter.com/U9BWM53hXP

— Women's Eng. Society (@WES1919) 24 June 2019
Manufacturing in #Wales employs 165,000 skilled workers and Welsh universities deliver 2,000 engineering graduates each year. Attract the best young minds to your #manufacturing business by adopting advanced technologies. https://t.co/1eVJqDG9Eb #eufundscymru #madecymru #ukmfg pic.twitter.com/yTpqkatYvx

— MADECymru (@MADECymru) 26 June 2019
It's International Women in Engineering Day! We're proud to showcase the work of some amazing women engineers who followed their passions to #transformthefuture: https://t.co/7D4StUHwiO #ThisisEngineering #INWED19 pic.twitter.com/nJXoZ0aK1l

— This is Engineering (@ThisIsEng) 23 June 2019
Designed, built, and tested in Worcester, West Midlands. Three ultra-high-pressure waterjetting pumps on the way to the Middle East for petrochemical and refinery customers. #refinery #petrochemical #middleeast #westmidlands #worcester #UK #manufacturing #UKmfg pic.twitter.com/K1qafkCnTZ

— Calder Ltd (@Calder_Ltd) 25 June 2019
---
Recommendation roundup
Our picks of the business and manufacturing related content that caught our attention this week.
1. Boots to ban plastic bags and switch to brown paper carriers / via @guardian
Boots will phase out all plastic bags from its stores by 2020, replacing them with brown paper bags. The health and beauty chain will remove 40m plastic bags a year from use, amounting to more than 900 tonnes of single-use plastic. From Monday, the new paper bags will initially be available in 53 of its stores, a policy that will be extended to all its 2,485 outlets by early next year. Boots will charge customers for the new unbleached brown bags (5p, 7p and 10p, depending on size), even though they do not fall under the plastic bag tax, and will donate all profits to BBC Children in Need. Plastic bag sales at England's big seven supermarkets have dropped by 86% since the government introduced its 5p plastic bag charge in 2015, according to the latest figures.
Read more
2. Flat-pack home? Ikea moves in on UK housing / via @BBCNews
Ikea could be building homes in the UK after a council in the south of England agreed to work with a developer owned by the flat-pack retailer. Worthing Council is considering a deal with BoKlok, owned by Ikea and construction company Skanska, to build up to 162 homes in the seaside town. BoKlok's homes are factory-built and priced after calculating how much owners can afford after the cost of living is taken into account. Building could start next September and the "first homes dispatched, delivered and erected" in January 2021. A BoKlok spokesperson said it was a "sustainable, low-cost housing concept". It was "now exploring the UK market for potential sites for BoKlok developments, initially in the south and west of the country".
Read more
3. Meatless Farm breaks into booming US market with Whole Foods deal / via @CNNBusiness
Plant-based meat alternative firm, Meatless Farm, has signed an exclusive distribution deal with American supermarket chain Whole Foods to sell its products at US stores for six months starting this summer. The Leeds-based startup already sells its products in grocery stores across Britain and in Canada, the United Arab Emirates, Hong Kong and Sweden. CEO Robert Woodall, a former Kellogg executive, said the United States is a "pioneering market when it comes to plant-based foods," citing the success of US-based Impossible Foods and Beyond Meat.
Read more
---
And finally, some bonus picks to add to your reading list this weekend:
1. Where do your supermarket flowers come from? / via @SkyNews
With European governments pushing to cut carbon emissions and tackle climate change, the global movement of goods by air is coming in for scrutiny. The UK imports millions of tonnes of fresh produce every year and Kenya has long supplied our local supermarkets with fresh flowers. Four in 10 roses in the UK come from the African nation with the vast majority flown in. North of Nairobi in Kenya's Rift Valley, the Oserian company employs 4,500 people to grow, pack and move one million stems each day. Every one of those flowers is destined for Europe. Sky News visited the vast site and spoke to the workers about their fears that demand could drop and vital jobs could be lost.
Read more
2. How to, maybe, be less indecisive (or not) / via @nytimes
Should you order tacos or tikka masala? Melt into the couch or drag yourself to happy hour? Even the simplest decisions can make your pulse race. And when it comes to big, life-altering choices, the need to get it right, combined with ever-looming F.O.B.O. (fear of better options), can cause a state of near paralysis. While this abundance of choice is a result of incredible privilege — not everyone has the freedom to select where they work or live, or how to spend their time or money — it can still be overwhelming. From "employing the 90 percent rule" to "remembering it's just a dot", here are five strategies for spending less time agonising over decisions and more time appreciating the results:
Read more
Spot something you think we should see? Share with us! Email hello@zenoot.com and we may feature it in an upcoming post.