The Friday Roundup – 30/08/2019

Every Friday, we round up our top 5 most popular reads from the week, along with sharing some of our favourite finds from around the web.
This week's roundup sees Croda announce plans for a £7m Goole distribution hub, Don-Bur invests £4m to support future growth, plus a look at the robo racing cars accelerating driverless tech…
Our top 5 most read this week
1. Croda to invest £7m at new distribution centre in Goole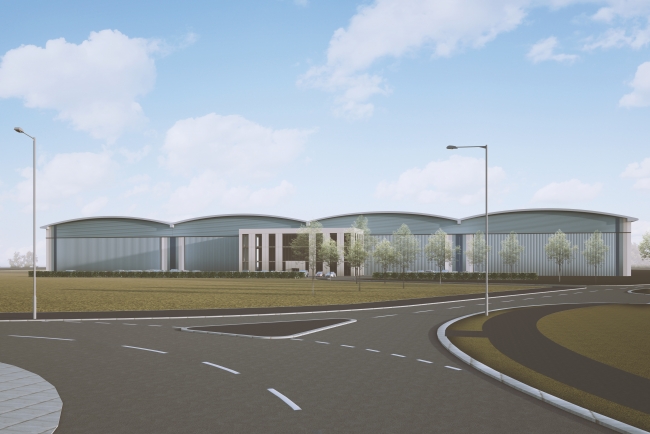 Speciality chemicals manufacturer, Croda, has announced it is to invest more than £7million into the fit-out of a new distribution and warehousing facility in Goole. The site will become its worldwide distribution hub for products made at its three northern UK manufacturing sites and for the European delivery of products made across its global network. The new warehouse will enable Croda to operate a much larger distribution facility to service its growing global business. A new modern product-sampling department will be included as part of the investment, which will provide a more efficient service to the company's expanding customer base. The site will also be home to a new International Employee Training Centre, providing development opportunities for the company's global workforce.
Read more
2. Government launches £300m Future Flight Challenge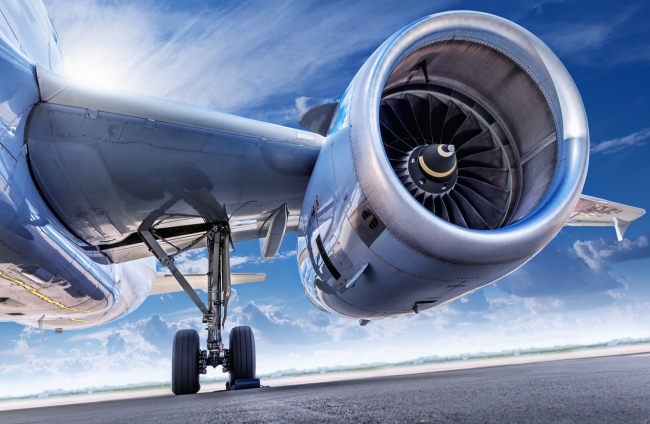 A £300m Future Flight Challenge has been launched by Prime Minister Boris Johnson, committing Government support to UK aerospace industry development of new technology. Announced as part of the Aerospace Sector Deal agreed between Government and industry in December 2018, the Future Flight Challenge receives £125 million from the Industrial Strategy Challenge Fund and industry investment of up to £175 million. The Challenge will support the development of advanced new aerospace technologies such as electric propulsion systems that will reduce the environmental impact of flying, and major new innovations in urban air transport.
Read more
3. Don-Bur invests £4m to support future growth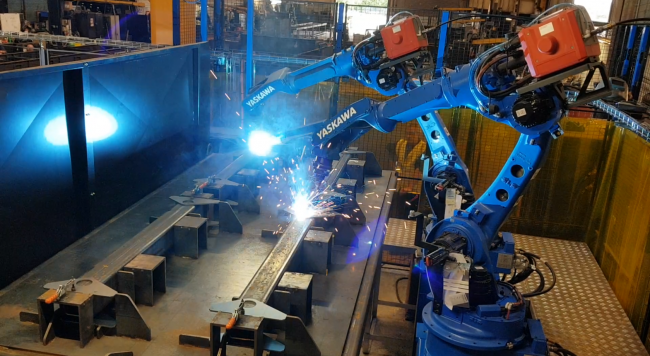 Trailer manufacturer Don-Bur has invested £4 million in new plant equipment, software and training to mass-produce a range of standard product types including curtainsider and box van trailers, together with a pallet-network design double deck. The strategic move from the 'custom' trailer and bodywork heavyweight supports a targeted increase in turnover of £10 million per annum and recognises a growing demand for short-contract, standard design equipment at highly competitive rates. New jobs are also set to be created over the next 3 years. At the core of the new development is a cutting-edge £1m autonomous raw material and parts management hub; a large pallet racking space with room to store 15,795 m2 (4 acres) of sheet steel. Measuring 25m long by 7m wide and 5m tall, the STOPA stock handling modules are tied in to a new ERP software suite which automatically dissolves 3D engineering models into full "bill of material" components.
Read more
4. New engineering manifesto outlines future priorities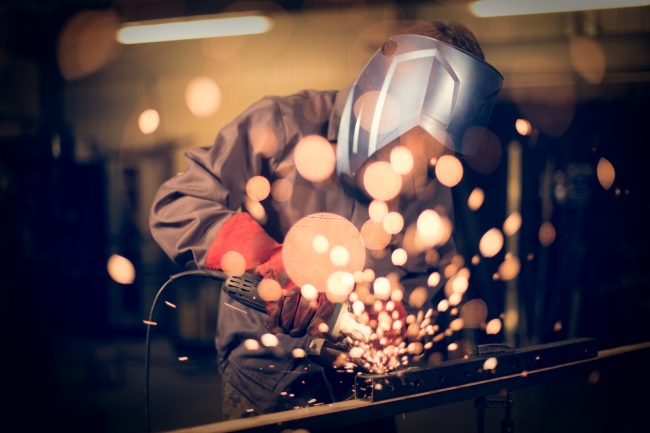 The National Engineering Policy Centre, which represents nearly half a million UK engineers, has published a manifesto for a prosperous and secure economy and society, calling on the Government to work with them to invest in skills, innovation, digital and traditional infrastructure, and clean energy technologies. Engineering priorities for our future economy and society highlights critical policy recommendations to enhance the UK's status as a world-leading innovation and engineering hub, ahead of the forthcoming spending review, the UK's exit from the EU and a possible general election. This is the first joint publication by the National Engineering Policy Centre, an ambitious new partnership between 39 UK engineering organisations, led by the Royal Academy of Engineering. The National Engineering Policy Centre was established to give policymakers access to the best independent advice, skills and expertise of the engineering profession, which generates £420.5 billion of UK GVA and employs over 5.8 million people.
Read more
5. JCB's electric mini excavator goes into full production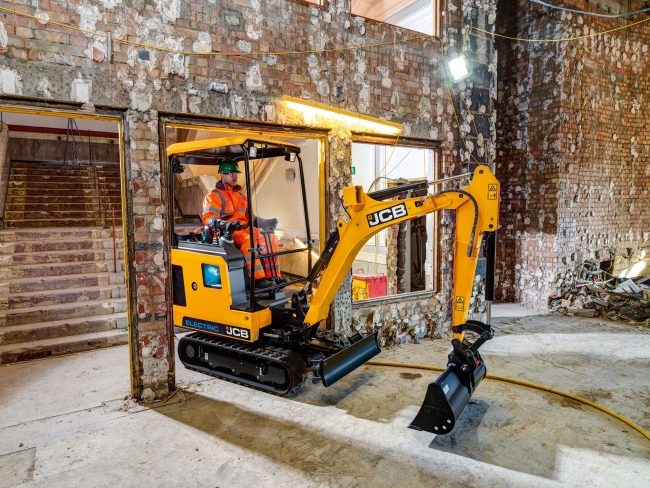 JCB has made manufacturing history by going into full production with the construction industry's first fully electric mini excavator – with more than 50 machines already delivered. The 19C-1E models – JCB's first-ever electric diggers – are now coming off the assembly line at JCB Compact Products in Cheadle, Staffordshire, with orders rolling in from customers from across Europe and North America. The machine is a staggering five times quieter than its diesel counterpart and can be fully charged in under two hours. The model is expected to be a big hit with companies working inside buildings and in emissions and noise-sensitive inner-city areas. Fully charged, the 19C-1E can put in a typical full day's shift for a mini excavator. The 19C-1E will also offer customers great cost-of-ownership benefits, with research highlighting that over the first five years, charging costs will be 50 per cent cheaper for customers who would otherwise be using red diesel. Servicing costs are also expected to be up to 70 per cent lower compared to the diesel model.
Read more
---
Our favourite #GBmfg & #UKmfg tweets of the week
The UK is named Europe's most attractive country to invest in for the aerospace & defence industries – new PwC report https://t.co/bNtdkHa3jl #UKmfg #aerospace #GBmfg🇬🇧 pic.twitter.com/bJaSvYw1ed

— Jefferson Group (@Jefferson_MFG) August 28, 2019
Welcome to all our new apprentices who've joined our #helicopter business in #Yeovil today! We wish everyone all the very best as you begin your careers with us #nextgen #ukmfg #avgeek @HeartofSWLEP @beisgovuk @growth_swest @YeovilChamber @chambersomerset @WEAFGeneral pic.twitter.com/2DJs6Y6DNu

— Leonardo in the UK 🇬🇧 (@Leonardo_UK) August 28, 2019
We continue to grow here at TWP manufacturing.

Today we have added a new spot welder to our plant list. This is a vital piece of machinery which will help us keep up with demand from a range of customers throughout the UK and Europe.#ukmfg #ukmade @madeinthemids pic.twitter.com/OrLXbbtOAg

— ThreewayPressings (@threewaypress) August 21, 2019
The younger generation are the future of #manufacturing!👍

How can we encourage more of them? 🤔

👇 @madeherenow has the answershttps://t.co/l5E01hdvJT#UKmfg #career pic.twitter.com/1Vm4OfVXmc

— High Value Manufacturing Catapult (@HVM_Catapult) August 26, 2019
A combination of craftsmanship and technology, we are excited to witness continued growth at Pickersleigh Road as we increase production to manage Plus Six orders. Discover more about the Plus Six at https://t.co/n5naBHEPBO #PlusSix #Morgan110 #InsideMorgan pic.twitter.com/B9qeAlancc

— Morgan Motor Company (@morganmotor) August 27, 2019
---
Recommendation roundup
Our picks of the business and manufacturing related content that caught our attention this week.
1. The robo racing cars accelerating driverless tech / via @BBCNews
Johannes Betz is not your typical racing car driver. For a start, he doesn't get in the vehicle – it's driverless. As a post-doctoral researcher, he is in charge of the Technical University of Munich's entry in the Roborace motorsport competition, now in its first competitive season. Each team – the University of Pisa and electric van start-up Arrival also compete – writes software for an identical racing car, currently the DevBot 2.0, which is capable of speeds over 200mph (322km/h). But what is the point of racing autonomous supercars against each other?
Read more
2. Saying goodbye to Rosie / via @TheEngineerUK
It's been a long time coming. Possibly the most ambitious mission in the European Space Agency's history has reached its decisive point. The Engineer's Stuart Nathan visits Airbus Defence and Space, where the Mars rover Rosalind Franklin is being prepared to undergo an interplanetary journey.
Read more
3. Ilke Homes: 7 days to build a house / via @MetroUK
Ilke Homes, one of Britain's leading modular house builders, operates from a 260,000 sq ft site in the tourist town of Knaresborough. 300 highly qualified workers turn out fully-fitted and perfectly-formed two and three-storey homes — each within seven working days. By the end of this financial year, Ilke will have produced 500 new homes. With a doubling of the workforce, and increased automation, that figure will then jump to more than 2,000 homes annually, with an ultimate target of 5,000 new houses produced each year.
Read more
---
And finally, some bonus picks to add to your reading list this weekend:
1. Self-cleaning homes and flying taxis will be common by 2069, experts predict / via @itvnews
Underwater highways, hoverboard-based sports and holidays in space will be commonplace in 50 years' time, a new report on the future of technology has predicted. The report also predicts the mass-scale production of 3D-printed organs, implants to monitor our health and self-cleaning homes will be key parts of everyday life. The predictions have been compiled by a group of academics and futurists, including TechUK president and co-chair of the Institute of Coding Jacqueline de Rojas; director of engineering and education at the Royal Academy of Engineering, Dr Rhys Morgan; and food futurologist Dr Morgaine Gaye.
Read more
2. The hidden meanings behind 10 words you use every day / via @thisisinsider
Like many languages, English borrows words and phrases from others. The etymology behind things we say and write every day can have some unexpected roots. Here are the surprising origins of 10 everyday words, according to the Merriam-Webster dictionary…
Read more
Spot something you think we should see? Share with us! Email hello@zenoot.com and we may feature it in an upcoming post.