The Friday Roundup – 31/01/2020

Every Friday, we round up our top 5 most popular reads from the week, along with sharing some of our favourite finds from around the web.
In this week's roundup, Biffa opens its new PET recycling plant in County Durham, UPS orders 10,000 vans from UK electric vehicle start-up Arrival, and the world's largest twin-engined plane completes its first flight…
Our top 5 most read this week
1. Nissan secures order from Uber for 2,000 UK-built LEAFs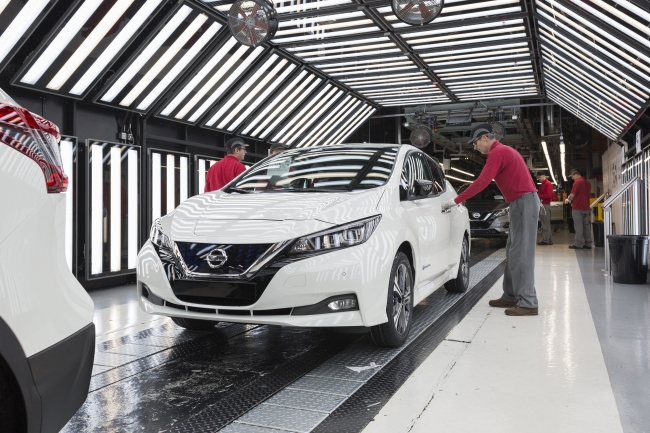 Nissan and Uber have signed a deal to support the introduction of 2,000 all-electric Nissan LEAFs for drivers who use the Uber app in London. The 2,000 vehicles will be manufactured at Nissan's factory in Sunderland. The fleet of 40kWh Nissan LEAFs, which can travel up to 168 miles on a single charge, will be offered to drivers at a discount as part of Uber's Clean Air Plan. Nissan will also provide Uber with an EV education programme and a dedicated marketing plan to drive uptake of the zero emission vehicles. This deal will help to deliver Uber's vision for every car on the app in the capital – around 45,000 drivers – to be fully electric from 2025.
Read more
2. UPS invests in Arrival and orders 10,000 electric vehicles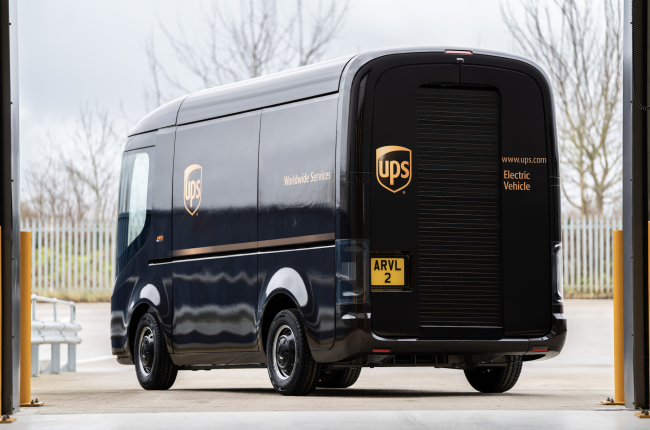 UPS has finalised a deal to purchase 10,000 purpose-built electric vehicles worth hundreds of millions of pounds from UK electric vehicle start-up Arrival. The initial 10,000 vehicles will be rolled out in the UK, Europe and North America throughout 2020 – 2024. UPS Ventures, its venture capital arm, has also announced an investment in Arrival of an undisclosed amount. Arrival has been working with UPS for several years, having first announced a partnership in 2016. This latest vehicle order and investment will accelerate deployment of fit for purpose electric fleets at scale. Arrival's unique generation 2.0 electric vehicles offer UPS compelling commercial and environmental benefits to make a seamless and cost-effective transition to a zero-emissions fleet.
Read more
3. Biffa opens new £27.5m PET recycling plant in County Durham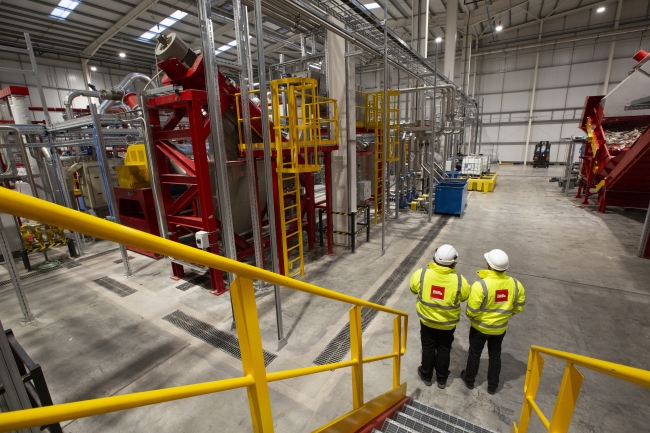 Recycling and resource management giant, Biffa, has opened its new £27.5m state-of-the-art PET plastic bottle recycling facility in Seaham, County Durham. The plant, which is among the most modern and technically advanced of its kind in the world, is capable of converting 57,000 tonnes of PET plastic per year, equivalent to 1.3bn plastic bottles. PET, or polyethylene terephthalate, is a commonly used material to package soft drinks, popular as it is lightweight, durable, and highly recyclable, producing significantly lower carbon emissions. At Seaham, Biffa will convert PET back into high-purity plastic pellets to be sold on to drinks makers and other manufacturers to be used for a range of applications, from food and beverage packaging, to clothing.
Read more
4. 2019 aircraft deliveries were worth £29.5bn to the UK
Despite the global aerospace industry being challenged by numerous headwinds in 2019 – resulting in the lowest delivery total since 2012 – overall aircraft deliveries last year were worth up to £29.5bn to UK industry. The downturn in 2019 followed eight successive record years for the aerospace industry in delivery of its aircraft. Sustained high demand for modern, fuel efficient aircraft is expected to drive a return to long-term growth in the years ahead, with nearly 14,000 aircraft on manufacturers' order books. The backlog of orders fell for the first time since records began but is still worth up to £210bn to UK industry as it is fulfilled. Widebody aircraft achieved their highest number of deliveries on record, up 12.4 per cent on 2018 at 427 aircraft, worth up to £22.5bn to UK industry. Orders in the widebody category also grew in 2019, up 5.9 per cent.
Read more
5. Bentley Motors to recruit 76 trainees in 2020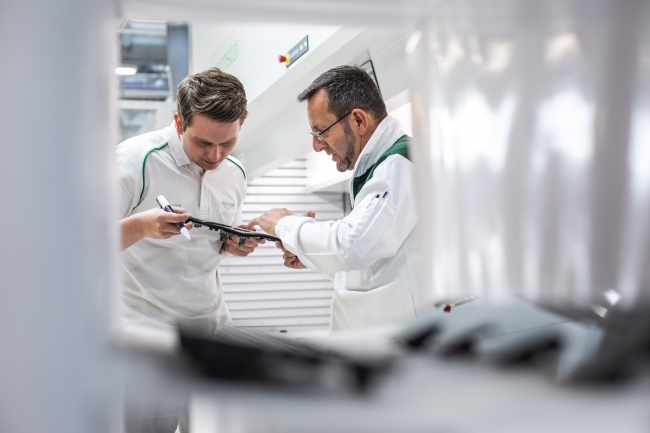 As Bentley Motors begins its next 100 years, the luxury car brand is looking to the future as it opens applications for its 76-strong apprentice, undergraduate and graduate intake for 2020. The new recruits will be employed at the company's headquarters in Crewe, with Bentley placing a particular emphasis on finding candidates with the required digital skills and ability to innovate that will help to shape its next 100 years. The range of opportunities available includes roles in engineering, manufacturing, digital, information technology, human resources and sales and marketing.
Read more
---
Our favourite #GBmfg & #UKmfg tweets of the week
NEW: We've published our report on closing the engineering gender pay gap.

We worked with @thewisecampaign to analyse the pay of 42,000 UK engineers, revealing the profession's gender pay gap and recommending steps to help close it: https://t.co/yVgv5OKS5a #EngDiversity pic.twitter.com/hGb2FD1a3m

— Royal Academy of Engineering (@RAEngNews) January 28, 2020
#HMSGLASGOW, the first City Class Type 26 frigate for the @RoyalNavy is currently being constructed in #Glasgow. The ship is built in two sections which are both taking shape at our facilities on the #Clyde. Here's your first look at the forward section of HMS GLASGOW. #26on26 pic.twitter.com/Bn1yNxkEY2

— BAE Systems Maritime (@BAES_Maritime) January 26, 2020
An 800-strong workforce has moved into meat giant Cranswick's biggest factory project to date and production has begun. https://t.co/pMOi8Amy11

— EDP Business (@edpbusiness) January 25, 2020
Now in service, the #BelugaXL is enhancing our European production network. Watch the video to find out what a typical day at work is like for the BelugaXL! https://t.co/0B7JdSQobj pic.twitter.com/atURFLiaiX

— Airbus (@Airbus) January 28, 2020
Can great British engineering win gold at Tokyo? 🇯🇵🚴🇬🇧

Find out about the extraordinary engineering behind @BritishCycling gold medal challenge as we mark 6 months to #Tokyo2020 Olympic games 🥇
#TakeACloserLook #EngineeringIsGreat #TeamGB pic.twitter.com/KcunUa1n8r

— Dept for Transport (@transportgovuk) January 24, 2020
---
Recommendation roundup
Our picks of the business and manufacturing related content that caught our attention this week.
1. Automation isn't wiping out jobs. It's that our engine of growth is winding down / via @guardian
An army of robots now scrub floors, grow microgreens and flip burgers. Due to advances in artificial intelligence, computers will supposedly take over much more of the service sector in the coming decade, including jobs in law, finance and medicine. Will automation-induced job loss tear society apart? The question has even influenced the US presidential race. Poor job quality and stagnant wages are major problems in America and across much of the world, but it is wrong to blame these problems on an accelerating pace of automation, which is hardly in evidence.
Read more
2. Boeing 777X: World's largest twin-engine jet completes first flight / via @BBCNews
Boeing has successfully completed the first test flight of the world's largest twin-engined plane, the 777X. It comes as the firm attempts to boost its image after its 737 max plane was grounded last year following two fatal crashes that killed 346 people. Further tests on the 252-foot-long passenger plane are needed before the aircraft enters service with Emirates next year. The 777X is a larger and more efficient version of Boeing's successful 777 mini-jumbo. Standout features include folding wingtips and the world's largest commercial engines.
Read more

3. The mindset that leads to high growth leadership / via @Gary_Sheader
Leaders that are doing well tend not to shout about it (the humble ones, anyway). They probably don't even refer to themselves as having a particular 'mindset'. They just do what they do. So, what is it that leaders that are achieving high levels of growth think and do that leads to success in most things they get involved in?
Read more
---
And finally, some bonus picks to add to your reading list this weekend:
1. Can the Super Bowl go zero waste? / via @NatGeo
Ten thousand hot dogs, 20,000 pounds of shrimp, 8,000 pounds of short ribs—and that's only a portion of the food that will be made by the 2,500-strong culinary staff flying into Miami this weekend to prepare snacks for one of the nation's biggest game days. Nearly 100 million people watch the Super Bowl every year, in bars, at house parties, and for a lucky few, in the stadium, where tickets start at $4,000. The game is a time to indulge in food, alcohol, and entertainment, but can the game fuel a conservation message too?
Read more
2. Inside Adidas's ambitious plan to end plastic waste in a decade / via @FastCompany
Every year, Adidas makes more than 400 million pairs of sneakers. These shoes are part of the 900 million items–including clothing and sports equipment–the 70-year-old German conglomerate puts out into the world annually. Adidas's mission is to create high-performance products for athletes, so the vast majority of the materials it creates are made from plastic polymers. Adidas recognises that it is a major contributor to the plastic pollution problem and is laying out a comprehensive plan of attack to end plastic waste in its products within the next decade.
Read more
Spot something you think we should see? Share with us! Email hello@zenoot.com and we may feature it in an upcoming post.
---
This content is copyright of Zenoot Ltd and its originators. You can use extracts, share or link to this page and you may draw the attention of others to content posted on our site. Bulk copying of text is not permitted. You can view our Terms of Use here.