The Friday Roundup – 31/05/2019

Every Friday, we round up our top 5 most popular reads from the week, along with sharing some of our favourite finds from around the web.
This week's roundup sees Muntons expand with a £4.5m investment, animal feed firm I'Anson invests £12m into a new production facility, plus how the humble brick built the world…
Our top 5 most read this week
1. Muntons to invest £4.5m to increase production capacity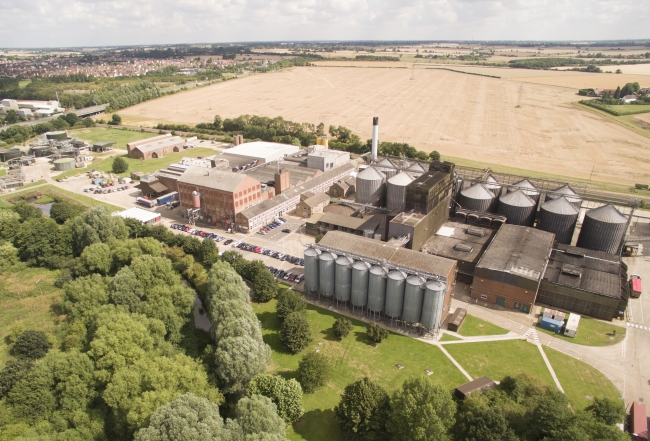 Stowmarket-based Muntons, the malted ingredient and malt manufacturer, has announced a £4.5million investment at its plant to increase malt extract capacity. A new 27-metre high building is being constructed on their Stowmarket site to house the new multi-stage evaporator, which will demand involvement from both local design, mechanical and electrical construction firms, along with companies from across Europe in the construction process. The addition of a new and more rapid and more energy efficient evaporator will help to boost production by around 15% by removing production bottle-necks. The existing evaporator will then be available to process specialist malt extracts such as ultra-dark malt extracts and enzyme-rich diastatic extracts. The investment also means Muntons will recruit five more production operatives within their production area over the course of the next few months.
Read more
2. Global aircraft deliveries holding steady in 2019
Aircraft deliveries in the first four months of 2019 have kept pace with the same period last year, with 93 aircraft delivered in April. This brings the total deliveries for the year to date to 404, just three aircraft behind the rate achieved in 2018. An increase in wide-body deliveries has compensated for a 3.6% fall in single-aisle deliveries. Challenges in the global aerospace industry, including trade disputes and political uncertainty, mean original forecasts of nearly 1800 deliveries in 2019 may face revision in the coming months. ADS Chief Executive Paul Everitt, said: "Aircraft deliveries this year are matching the pace set in a record 2018, despite challenges in the global aerospace industry. While the month of April saw new orders delayed as customers take stock, long-term demand for modern, fuel efficient aircraft remains at historic highs, offering UK industry a valuable opportunity for the coming years. Aerospace manufacturers are continuing to raise productivity and invest in their own competitiveness to meet strong international demand. They are looking to political leaders to reach solutions to challenges like Brexit and the rising threat of protectionism to help bring confidence back to the market."
Read more
3. Digital Transformation Report: embracing digital adoption but risks remain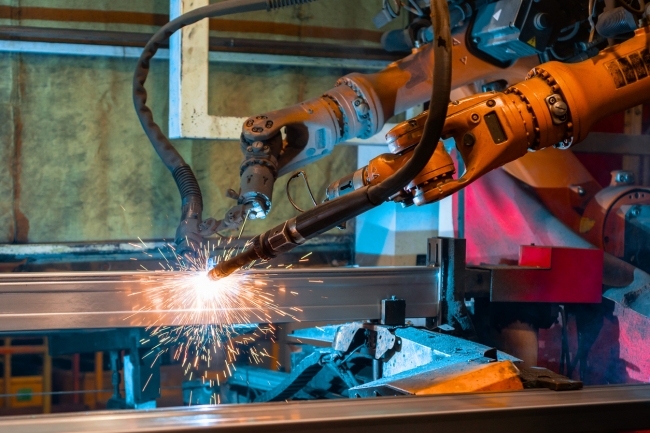 UK manufacturers are making seismic shifts in attitudes and investment intentions but risk falling further behind global competition as skills and Brexit distractions temper digital adoption, says a new report from accountancy and business advisory firm BDO. According to the report, almost half (46%) of manufacturers now have a good understanding of industry 4.0 technologies and digital transformation, marking a seismic shift in attitudes since the 9% reported in 2016. BDO says 10% of manufacturers have already invested £5m or more in the last two years, and another 14% plan to do so over the next five years. The proportion of companies making no investments in digital projects has fallen considerably in the last three years, yet 21% have curtailed spending plans as Brexit uncertainty takes its toll. In addition, despite moves to foster digitalisation, UK manufacturers remain hamstrung by the skills set of its current workforce. The vast majority (84%) say the Government must do more to deliver skills for manufacturing digitalisation, with 78% stating the education system is failing to deliver the right STEM skills for the future.
Read more
4. I'Anson to invest £12m in new production facility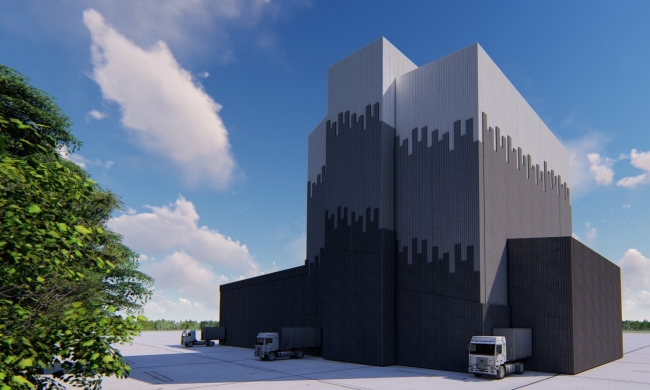 Animal feed manufacturer, I'Anson Brothers, has unveiled a £12 million investment plan to build a new production facility, as part of its 2020 vision to deliver a sustainable future for the business. The new 23,000 sq ft facility will be built at Dalton New Bridge, North Yorkshire. The ultramodern facility has been designed to be as energy efficient as possible and will employ industry standard 'Best Available Techniques' (BAT) to ensure it maintains the highest of operational and environmental efficiencies. These will include computerised operations to deliver precision usage of ingredients, variable speed control of electrical drives and vehicle routing to save road miles. Producing an initial 150,000 tonne capacity per year – with two production lines producing over 30 tonnes per hour – this increased production will enable I'Anson to meet the growing demand of existing customers, expand its export operations and continue to be a major supporter of the North Yorkshire farming and wider economy. Currently employing 80 people, the new production facility will initially create a further 10 new jobs. It will also allow I'Anson to grow its existing network of local producers, farmers and suppliers from whom it buys a large proportion of its raw materials for manufacture.
Read more
5. Ricardo powers through engine manufacturing records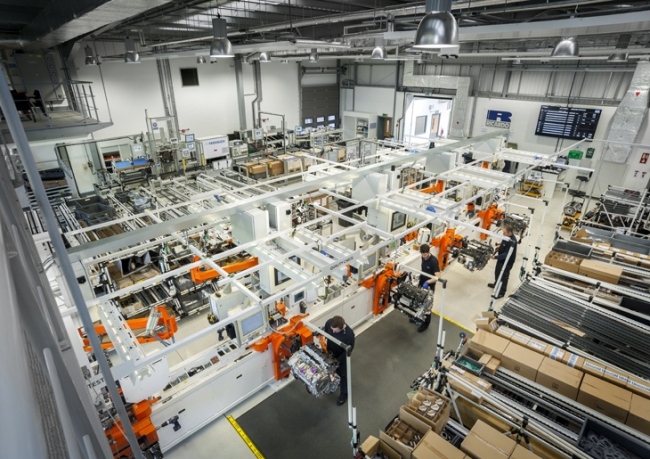 Engine manufacturer Ricardo has produced more than 20,000 engines during the past 10 years – of which over 5,000 were produced in 2018 alone. Ricardo is well known for its manufacturing of high-quality engineered products, from motorsports driveline systems to aerospace components. In 2018, engine manufacturing – from compact, sub 1-litre, 3-cylinder petrol engines to 13-litre diesels for distributed power generation – broke all previous volume records for Ricardo, with the trend continuing in 2019. Engine production by Ricardo in recent years has served a total over 20 major automotive manufacturers and engine suppliers, providing everything from prototypes through pre-production units, to niche volume series production of high-performance products. Of these engine types, the greatest number produced in 2018 were high-performance petrol engines for sports cars and V8 marine diesels.
Read more
---
Our favourite #GBmfg & #UKmfg tweets of the week
Bombardier set to win huge multi-billion pound Egyptian monorail contract – rolling stock to be designed and built in #Derby where the Canadian manufacturer will install a new assembly line https://t.co/tRMwfWxxLJ #UKmfg #GBmfg🇬🇧 pic.twitter.com/78wI5PgHkp

— Jefferson Group (@Jefferson_MFG) 28 May 2019
Ever wondered how #glass is made? 🤔 We've taken a look into the #manufacturing process at our Saint-Gobain Glass plant in #Eggborough to find out more! #construction #buildingmaterials #manufacturingprocess #engineering #saintgobainglass pic.twitter.com/H9e0QjX6X6

— Saint-Gobain UK & Ireland (@SaintGobainUK) 29 May 2019
Arnold Wragg Ltd is manufacturing 24 hours a day over the summer period thanks to some fantastic orders from our clients

We have established a production cell dedicated to our clients needs 1 off bespoke item, batches of 10,000's or anywhere in between thank you #gbmfg #Ukmfg pic.twitter.com/VX1rjn5KFK — Arnold Wragg Ltd (@ArnoldWraggLtd) 29 May 2019
HEADLINE: Investment will help future proof Salop Design@salopdesign #ShropshireBusinesshttps://t.co/sPBnQkvV87 pic.twitter.com/T0Tsp481wD

— Shropshire Star – Shropshire Business (@ShropsBusiness) 28 May 2019
Did you know that 1,200 businesses in #Bradford's economy are involved in #manufacturing, making it the fourth highest of any city in the uk! pic.twitter.com/dBMtzijzhN

— Bradford Manufacturing Weeks (@BradfordMfg) 29 May 2019
---
Recommendation roundup
Our picks of the business and manufacturing related content that caught our attention this week.
1. Meet the Sheffield scientist clearing up the world's nuclear waste / via @yorkshirepost
Dr Claire Corkhill is on a mission to deal with the world's nuclear waste – and get the UK to face up to its Wembley Stadium-sized problem with the issue.
Read more
2. Smart construction: the house the robots built / via @BBC
If robots built your house, what would it look like? Construction has been slow to adopt new technologies, but that is changing fast as robots, drones and 3D printing are making construction more efficient and more creative.
Read more
3. Fiat Chrysler proposes merger with Renault to reshape car industry / via @guardian
Fiat Chrysler has proposed a £28.3bn merger with France's Renault that would create the world's third-largest carmaker and save billions needed to invest in the race to make electric and autonomous vehicles. The combined company would produce 8.7m vehicles annually and save £4.4bn a-year by sharing research, purchasing and other activities, according to Fiat Chrysler Automobiles (FCA). If completed, the merger would create the world's third largest carmaker behind Volkswagen, which owns Audi and Seat, and Toyota, which also owns Lexus. General Motors, the owner of the Chevrolet, Buick and Cadillac brands, would fall to fourth in the global rankings.
Read more
---
And finally, some bonus picks to add to your reading list this weekend:
1. FIFA WWC: How brands are leveraging a 'culturally relevant' moment / via @erinmaylyons
Women's football is quickly gaining momentum with the 2019 FIFA Women's World Cup tipped to lure in one billion viewers. More than 720,00 tickets have already been sold and a recent string of landmark commercial deals suggest women's football is edging itself into the mainstream after decades of battling for brands, broadcasters and fans to take notice. There is still a smaller audience for women's football than men's. But this means there is a momentous opportunity for advertisers to tap into a "culturally relevant" conversation in a growing commercial market, at a time when coming on as a sponsor is still (compared to the men's game) cheap.
Read more
2. How the humble brick built the world / via @BBCNews
The biggest man-made structure on the planet, the Great Wall of China, is largely constructed of brick, as too were the Hanging Gardens of Babylon and the Taj Mahal. Automation may gradually be nosing its way into brick production and parts of brick laying, but thousands of years on, the brick itself is still a vital building technology.
Read more
Spot something you think we should see? Share with us! Email hello@zenoot.com and we may feature it in an upcoming post.