The Friday Roundup – 31/08/2018

Every Friday, we round up our top 5 most popular reads from the week, along with sharing some of our favourite finds from around the web.
This week's roundup includes bumper UK investments for Hitachi and Liberty Steel, British-built engines enjoy a 13% export growth in July, plus a look at why the humble spud is apparently far from being flavour of the month…
Our top 5 most read this week
1. Hitachi investment in train factory tops £100 million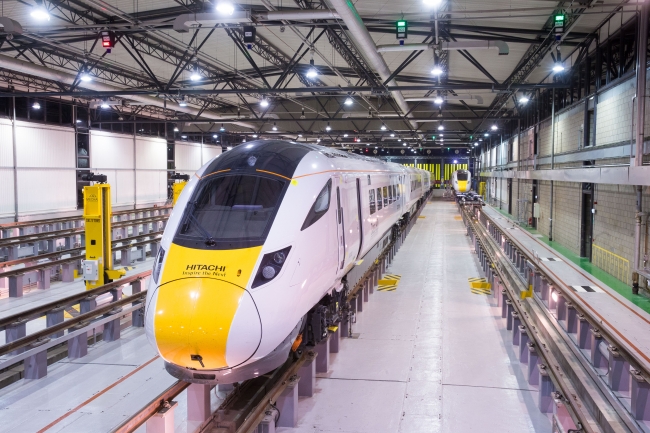 Hitachi has announced the opening of a new building at their train factory in Newton Aycliffe, County Durham. The £5million building, which increases production capacity, means Hitachi's total investment in the site reaches over £100million. Established in 2015, Newton Aycliffe is building intercity and commuter fleets harnessing Japanese bullet train technology. Its first order was the Government-led £5.7bn Intercity Express Programme which includes the Azuma fleet for the East Coast mainline. The new building, named 'Aspire' following a staff competition, was opened by Phil Wilson MP. Hitachi's investment in Newton Aycliffe has supported thousands of jobs in the North. As well as creating 730 permanent jobs at the factory, Hitachi uses a British supply chain for train parts. The train builder has spent over £628m in past few years using 1166 British suppliers who employ thousands of people. This is part of a long-term investment in British manufacturing as an important member of the Northern Powerhouse delivering the government's industrial strategy. Phil Wilson MP welcomed the new investment by Hitachi: "The ripple effect of Hitachi's investment is being felt across the North East, for every one job created by them an additional 1.5 are created nearby. I'll be working hard to help Hitachi win more orders, which will not only support train building jobs, but also thousands more in the regional supply chain."
Read more
2. Cavaghan and Gray to invest £7m & create new jobs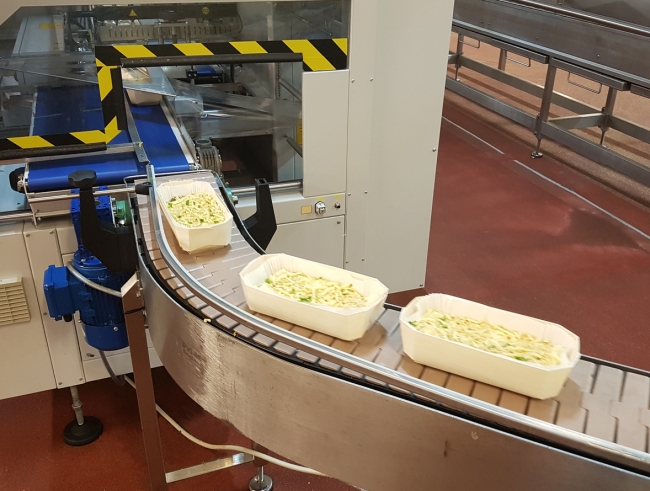 2 Sisters Food Group has announced a £7m capital investment at its Carlisle prepared meals factory, that will create 200 new jobs in a major economic boost to the region. The investment programme follows a major contract awarded by M&S to its prepared meals division, Cavaghan and Gray, to expand its product ranges with 2 Sisters. More than 30 delicious new products will be developed at the site including gastro and fish meals with vegetable accompaniments. Production of fish meals has already begun while gastro ranges and vegetable accompaniments will be launched in late 2018 and early 2019. As a result, a new state-of-the art vegetable processing facility is being created, which includes new cooling tunnels, steam-injected kettles for cooking and cooling sauces, new coating systems and two new automated packing lines. Kate Stein, Head of Food Technology at Marks & Spencer, said: "We are transforming our supply base to create a faster, more commercial network which will improve value and availability for our customers. The new site extension at Carlisle will help us react more quickly to consumer tastes and develop and deliver great quality, innovative products to market." John Stevenson, MP for Carlisle, added his support: "It is fantastic to see that 2 Sisters are investing into our city. The £7m capital investment into Cavvies will enable them to cater for the expansion of the product ranges they produce for M&S. This will have a huge positive impact on their operations in Carlisle. It is also a demonstration of confidence in our local economy."
Read more
3. Investment creates new jobs at KME Steelworks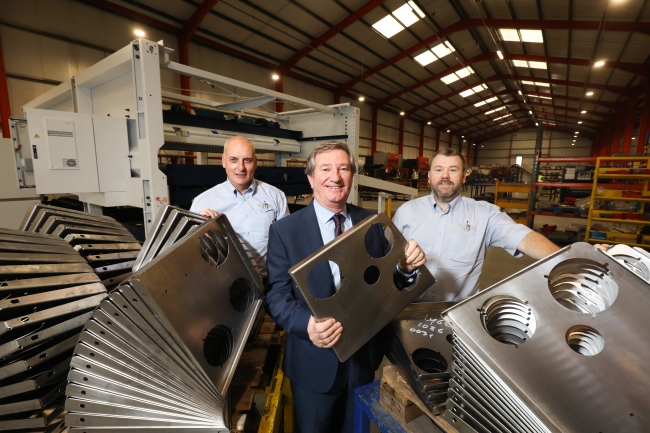 Engineering business KME Steelworks is expanding its workforce in Lisburn, Northern Ireland to help leverage the growing opportunities which exist for its precision engineering subcontract services and precast concrete mould products globally. KME is a leading provider of subcontract services to a wide range of equipment manufacturers. It is also recognised as a main supplier of bespoke steel moulds for use in the precast concrete industry with applications ranging from road traffic barriers to complex arch bridge sections. Recruitment is underway to employ 47 additional staff across the business in a range of positions. A third of the new jobs are already in place, with staff now located at KME's new headquarters.
Read more
4. Liberty begins multi-million-pound Newport investment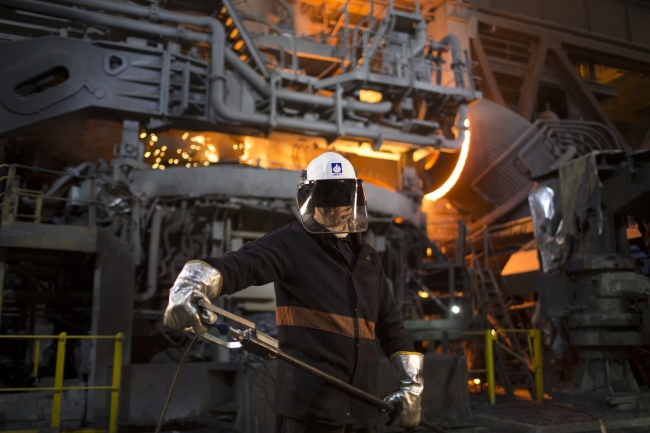 Liberty Steel Newport, part of Sanjeev Gupta's global GFG Alliance, has begun a planned £15m investment in new and upgraded equipment as it continues a drive to win bigger UK market share for hot rolled coil, used in industries such as construction, automotive and pipe manufacture. The 180-worker South Wales plant, re-opened by Liberty in 2015 following closure by previous owners, is doubling coil production this year to nearly 370,000 tonnes and is targeting further growth in 2019, aiming to displace foreign imports that currently take around 50% of the domestic market. Next week. the firm is completing the first phase of the investment which is the installation of advanced descaling equipment to further improve the surface quality of the product, along with additional automation to increase process efficiency. There are plans to install further equipment in the coming months to achieve greater product quality and internal efficiency improvements. Operations director Tony Halbert said: "We're greatly encouraged by the progress we've been making at the mill and these investments will put us in an even stronger position to serve existing and new customers in the UK and overseas." Sanjeev Gupta, executive chairman of the GFG Alliance added: "Newport was the group's first steel producing asset so it's very satisfying to see it continuing to make great strides forward as a highly-valued part of the global GFG business. We're looking forward to delivering our big ambitions for the site."
Read more
5. British-built engines enjoy 13% export growth in July

British-built engines have enjoyed a 13% growth in exports during July. Overall, July UK engine production remains steady, increasing by a modest 1%, but export growth has outweighed domestic decline, up 13% in the month and 14.5% year-to-date. Almost 1.7 million engines have been built in the UK in the first seven months of this year. Mike Hawes, SMMT Chief Executive, said, "It's good to see previous significant investment into British engine technology and facilities continue to pay dividends, with strong and growing global demand for our high quality, cutting-edge products. To ensure future growth, it is critical we maintain the free and frictionless trade we currently enjoy with the EU and other key international markets."
Read more
---
Our favourite #GBmfg & #UKmfg tweets of the week
Derby's Rolls-Royce secures UK's largest single export deal with Israel for the supply of Trent 1000 engines https://t.co/ex2yvdmQi7 #ukmfg #GBmfg🇬🇧 pic.twitter.com/HbRwUIZm22

— Jefferson Group (@Jefferson_MFG) August 29, 2018
Congratulations to the UK Manufacturing Apprentice of August Jacob Upton of Northamptonshire based @Variohm! 🍾🏆

Jacob also picks up the reward of £100 in Amazon Vouchers

Full article – https://t.co/4Titvqz2ta #Apprenticeships #MFGapprentice #UKmfg #GBmfg #Electronics pic.twitter.com/eg9H37UMtV

— MFG Apprentice 2018 (@MFGapprenticeUK) August 30, 2018
Craft brewer raises a glass to multi-million pound BGF #investment. #Warwickshire @Purityale, 1 of UK's largest independent breweries, receives £7.5m to support its growth strategy. Founded in 2005, Purity makes quality beers from Great Alne brewery #GBmfg https://t.co/IbLmFXK0Fb pic.twitter.com/R6F4sKaDWB

— TomChapell (@TomChapell) August 29, 2018
Dyson to build new test track for electric vehicles as part of wider £116m expansion of its Hullavington campus in Wiltshire https://t.co/qNsLQ0PfwD #EV #ukmfg #GBmfg🇬🇧 pic.twitter.com/BygDH5fdk6

— Jefferson Group (@Jefferson_MFG) August 30, 2018
A nice bit of good news. Hartlepool firm wins contract to supply cables for offshore wind farm that will supply electricity to over 1.3 million homes. #ukmfg #gbmfg https://t.co/j8NRMV8jcJ

— Lee Hibbert (@leehibbert1) August 30, 2018
---
Recommendation roundup
Our picks of the best manufacturing and business related content that caught our attention this week.
1. Aston Martin to sell shares on the London stock market / via @BBCNews
Luxury carmaker Aston Martin says it may float on the London stock market, completing a turnaround that has seen the firm boost sales and profits. The listing would be the first by a UK carmaker for years, following the sale of brands such as Jaguar, Bentley and Rolls-Royce to foreign owners. Analysts say the firm, which also on Wednesday posted half-year profits of £42m, would be worth up to £5bn. The 105-year-old carmaker said in its announcement that it would initially float a minimum of 25% of the company. Chief executive Andy Palmer told the BBC that some shareholders would "cash out" their investment. He described the plans as a "key milestone" in the history of the company, and said a luxury brand like Aston Martin was "impervious" to any trading uncertainties caused by Brexit. It expects full-year sales for 2018 to rise to between 6,200 and 6,400 units, and in the medium-term it aims to build nearly 10,000 in the 2020 calendar year.
Read more
2. How Toyota changed the way we make things / via @core77
Something every designer knows is that having less makes you more creative. In fact, one of the first things designers do when beginning a new project is to figure out what the constraints are. A particularly profound example of this is how TPS (Toyota Production System) and their kanban, aka lean manufacturing/just-in-time manufacturing methodology, has influenced how things are made all around the world. So what exactly is TPS, and why does it work so well? In this video below, Bloomberg succinctly explains not only the system, but how it all came about – as a result of having less resources:
Read more
3. The UK needs a manufacturing resurgence – and a weak pound / via @MT_editorial
Productivity growth in the UK economy is almost non-existent. Many people find this fact puzzling. However, there's a simple reason why, and there's a relatively simple solution too – if only we can bring ourselves to face up to it. Productivity growth depends on industrial investment, which demands an active approach to the national currency, argues JML founder John Mills in this opinion piece.
Read more
---
And finally, some bonus picks to add to your reading list this weekend:
1. Why the weather forecast will always be a bit wrong / via @ConversationUK
The science of weather forecasting falls to public scrutiny every single day. When the forecast is correct, we rarely comment, but we are often quick to complain when the forecast is wrong. Are we ever likely to achieve a perfect forecast that is accurate to the hour? Jon Shonk, research scientist at the University of Reading, explores.
Read more
2. The humble spud – the delicious, nutritious potato gets a bad rap / via @qz
Potatoes are apparently far from being flavour of the month. Rejected by young people and "clean eaters," sales are plummeting. According to The Grocer magazine potato sales have decreased by 5.4% in the last four years, while sales of rice and noodles have risen by 30%. But the potato has a proud history, so why has a once favored food found itself being pushed aside?
Read more
Spot something you think we should see? Share with us! Email hello@zenoot.com and we may feature it in an upcoming post.