1st Machine Tool Accessories
For a manufacturer to be competitive in today's international marketplace, it is crucial to extract maximum productivity from machine tools. Operators must be able to supply material to a machine quickly to avoid unnecessary downtime, then position and clamp it consistently to ensure accurate and repeatable metalcutting. 1st Machine Tool Accessories is the largest provider in the UK and Ireland of globally-sourced automation and workholding products that facilitate these goals.
The Italian-built range of Iemca bar magazines is the mainstay of 1st MTA's offering to turned parts manufacturers for delivering stock efficiently to CNC lathes. Kitagawa standard and quick-change jaw and collet chucks from Japan, manual and powered, are renowned for their accuracy when positioning and clamping the material during turning and turn-milling.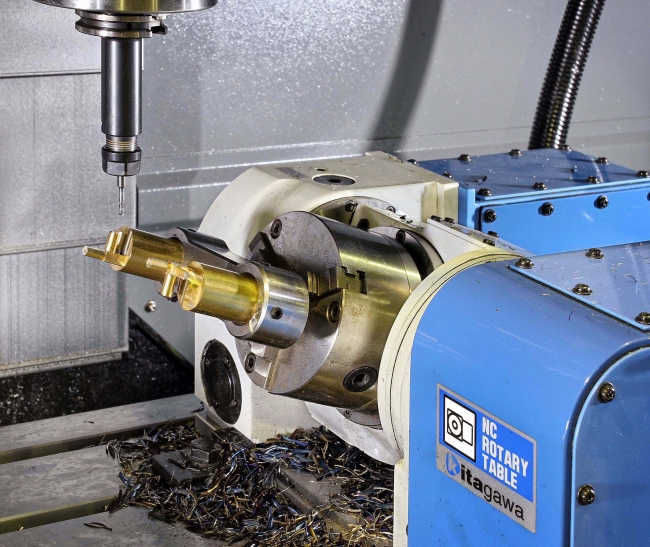 For increasing the output of prismatically machined components from non-pallet-change machining centres, 1st MTA markets the Engineering Data range of automated workpiece handling cells from France. They allow components to be clamped manually on pallets, loaded into store and subsequently retrieved for robotic transfer into and out of the working area. The equipment is ideal for unattended and lights-out running.
Converting 3-axis production centres into 4- and 5-axis facilities is another specialism of 1st MTA, again with the assistance of Kitagawa, which produces the world's largest range of single-axis and compound NC rotary tables.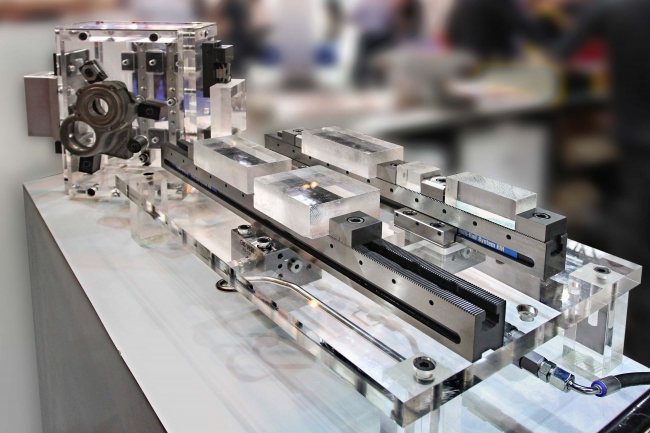 Fixturing components directly onto a machining centre table is another area in which 1st MTA has unrivalled experience. The US manufacturer Chick has a substantial portfolio of workholding products, as do Tecnomors (Italy), Best (Germany), Abbott (USA), OK-Vise (Finland), V-Tech (Czech Republic), Leave (Taiwan) and many others.
1st MTA's extensive stockholding of standard products, which also includes items for filtration, coolant recycling and drill bit reclamation, is backed by excellent warranty and service, as are its bespoke workholding solutions.
Discover how we support UK manufacturing in the articles below: