Cimlogic
Cimlogic (now part of the ITI Group) offers complete digital manufacturing solutions and services: improving efficiency and maximising productivity, whilst ensuring optimum performance and fast ROI. We connect your operations, harnessing the power of your data to enable insightful decision-making with manufacturing analytics.
Cimlogic helps manufacturers increase productivity and efficiency and reduce costs across all areas of manufacturing.  From measuring OEE to managing product giveaway, addressing quality issues and managing maintenance processes.  Cimlogic helps manufacturers collect and analyse data from across the manufacturing process. The data is utilised for root-cause analysis of issues, enabling informed, accurate and real-time decision making to support business goals and drive actionable improvements.
Cimlogic uses a client-centric methodology (RAISE™) to understand and solve client challenges and ensure that our solutions deliver real business value.  We take our clients through every stage of the RAISE™ process, ensuring maximum return on investment whilst establishing a long-term trusted partnership.  We aspire to be an integral part of our clients' continuous improvement journey, helping manufacturers engage with technology and adding value every step of the way.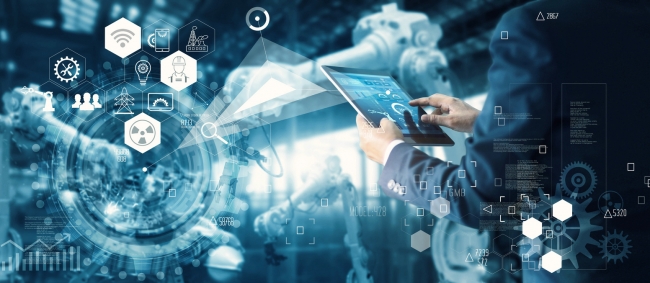 Cimlogic provides a full suite of MES modules, including:
• Performance/OEE
• Energy/Sustainability
• Quality
• Maintenance
Cimlogic also offers the following Operational Technology (OT) solutions:
• SCADA
• Edge to Cloud
Manufacturing companies often face challenges regarding the support and upkeep of their manufacturing IT systems, which can lead to unpredictable costs and concerns around keeping the plant running and secure.  Cimlogic offer 24/7, global peace of mind with guaranteed service levels and access to subject matter experts in MES, OT and Operational Excellence. Underpinned by best practice ITIL procedures, Cimlogic protects their clients manufacturing IT investments.
Discover how we support UK manufacturing in the articles below: