High Value Manufacturing Catapult
The High Value Manufacturing (HVM) Catapult is here to help UK businesses of all sizes accelerate new concepts to commercial reality. Working through seven world-class centres of industrial innovation, we provide access to the specialist equipment and expertise you need to help investigate new technologies and processes and test their application. We can also help you to improve existing processes. We're here to help you strip away the risks of innovation and make investment decisions when you are confident that an idea can be scaled up to deliver on a commercial scale.
Our services are available to firms of all shapes and sizes, from FTSE-listed companies to SMEs deep in the supply chain. They include:
• Capability which spans from basic raw materials through to high integrity product assembly processes
• World-class facilities and skills to scale-up and prove high value manufacturing processes
• A network of leading suppliers who contribute to key UK industry supply chains
• A partnership between industry, government and research in a shared goal to make the UK an attractive place to invest in manufacturing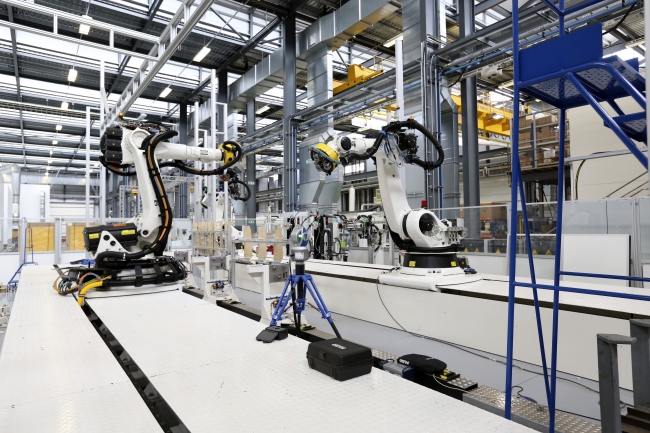 Our ambition is to grow your business and the contribution of the manufacturing sector to the UK economy.
The seven HVM Catapult centres are:
• Advanced Forming Research Centre (Glasgow)
• Advanced Manufacturing Research Centre (Sheffield)
• Centre for Process Innovation (Wilton, Sedgefield & Darlington)
• Manufacturing Technology Centre (Ansty)
• National Composites Centre (Bristol)
• Nuclear Advanced Manufacturing Research Centre (Sheffield)
• Warwick Manufacturing Group (WMG)
Discover how we support UK manufacturing in the articles below: