NexSys Solutions
NexSys has 40+ years of experience in delivering innovative ERP+ solutions to manufacturers and distributors throughout the UK as an elite partner of SYSPRO. NexSys technologies provide organisations with maximum visibility over business-critical information, enabling decisions to be made based on accurate, reliable insight. The company's mission is to work collaboratively with customers to provide solutions that enable agility, innovation and competitive edge.
While SYSPRO ERP sits at the heart of the NexSys portfolio, the company offers complementary technologies that deliver complete technology solutions, encompassing modern industry needs. This includes the company's DataSwitch product, a purpose-built systems integration and data manipulation tool that enables companies to become more efficient through automating processes. As a K3 company, NexSys benefits from the strength and security of a global organisation and works closely with its sister businesses to deliver fully integrated solutions, which aid businesses across the supply chain. At the heart of its operations is a dedicated customer support team, project managers, consultants, developers and trainers, who work closely with customers to help them realise maximum ROI from their technology investment. NexSys has a rich heritage of delivering technology transformation projects.
Its team of specialists take the time to understand each and every single company they work with; their business conditions and what makes them unique. Taking key factors, such as business models, products and services, unique supply chains and distribution requirements into account, NexSys tailors its solutions to its customers' industry and requirements.
Its flexible, modular solutions adapt to businesses, allowing them to scale as they grow. NexSys also offers a single-source ERP in which every module naturally integrates with one another and yet remains able to integrate with a range of external systems. As a result, its customers benefit from tailored solutions that fit their current business needs without having to worry about them becoming redundant in the future.
More than 450 UK firms and 15,000 companies worldwide – from a host of sectors, ranging from aerospace and electronics, to packaging and automotive – are currently benefiting from SYSPRO ERP-based business solutions.
Investment in ERP is one of the biggest and most effective long term business decisions a manufacturer will make. Whether you are starting out with your first ERP solution or moving from one ERP over to SYSPRO, NexSys's highly experienced team are on hand to make the whole process run smoothly.
NexSys – SYSPRO ERP solution enables manufacturers to plan, execute and control their production more effectively by:
• Seamlessly integrating their manufacturing operations into other business processes
• Streamlining and running their production more efficiently
NexSys manufacturing services include:
ERP Implementation and Support
NexSys offers effective training, consultancy and ongoing support to all customers because they know it is important to the long term success of a business.
The NexSys Services Team puts the customer at the heart of the project.  They provide expert guidance to their customers through every stage of the SYSPRO journey.
Business Process improvement
NexSys make sure customers get the most out of the SYSPRO investment by using experienced consultants who understand where improvements are needed and demonstrate how SYSPRO can address business issues.
Professional PM Services
NexSys's Project Team is dedicated to delivering real world, tailored ERP solutions that meets the individual needs of manufacturing businesses. They ensure that strategic objectives are placed at the centre of each and every ERP implementation or upgrade, so that the customer meets their goals.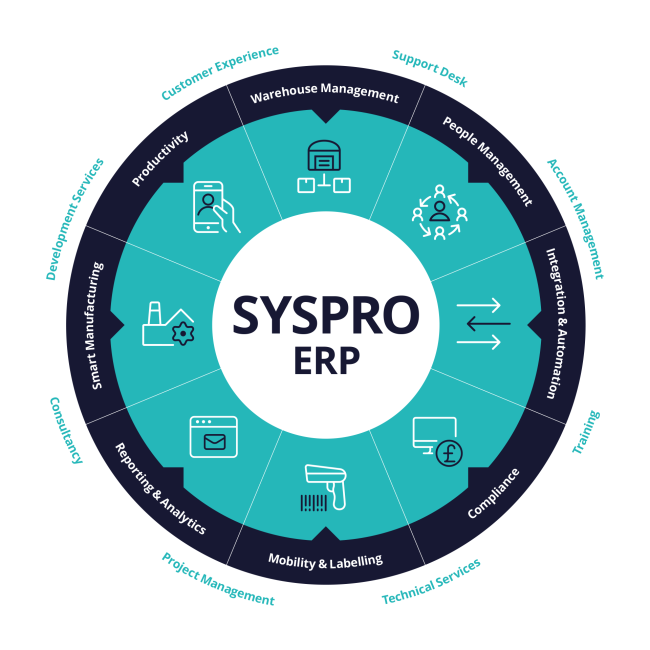 Discover how we support UK manufacturing in the articles below: