The best of British manufacturing | November 2019
At the start of each new month, we summarise the very best of British manufacturing by showcasing the most popular content featured on our site throughout the previous month. An even more convenient way to read the best news and insight from the manufacturing sector.
Highlights in November 2019 included:
• Etex Group announced plans to invest £140m in a new state-of-the-art plasterboard plant
• The Artec Consortium signed a contract with the MoD worth around £2.8bn, safeguarding and creating a substantial number of British jobs
• Wrights Food Group, Superglass and Craemer UK all completed significant manufacturing investments
• In Wales, the £20m AMRC Cymru opened in Broughton and Aston Martin unveiled its Welsh-built DBX
• Tata Chemicals Europe announced plans to invest £30m at its Lostock facility and a survey supported by The IET highlighted that engineers are the fifth most trusted profession in the UK
Thanks as always for your support, let's keep sharing the positivity.
Don't forget, you can sign up to our advert-free newsletter here to keep up to date with all the positivity from across the sector each week: Love Manufacturing?
Top 12 manufacturing highlights in November 2019
1. Etex Group plans new £140m manufacturing site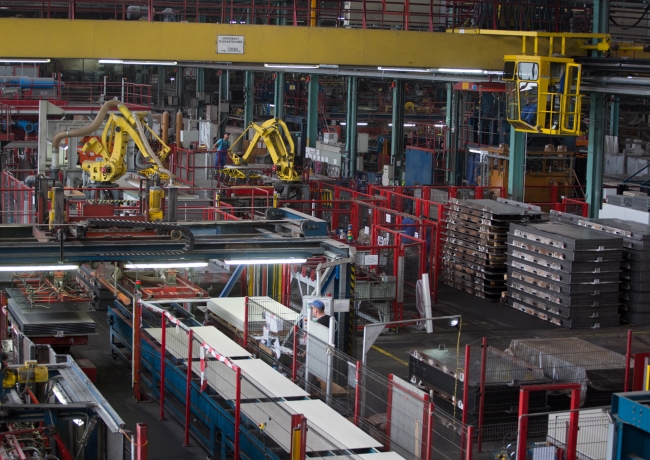 Etex Group, a Belgium-headquartered building materials specialist, has announced plans to invest £140m in a new state-of-the-art plasterboard plant in Portbury, close to the port of Bristol. The company's plasterboard business has operated in the UK for over 30 years and currently supplies the UK and Irish markets from its two existing plasterboard plants in Bristol and Ferrybridge, which will continue to operate. With increased production capacity, the new facility, scheduled to begin operations in 2022, will enable Etex to support the ongoing growth of the UK construction market and increase Etex's service level to its customers in the UK and all over Europe. The new production facility will also adhere to the most stringent environmental, health and safety standards. To that aim, various innovations will be implemented, including a rainwater harvesting system, technologies with best-in-class energy performance and the use of recycled gypsum.
Read more
2. £2.8bn armoured vehicle contract awarded to Artec consortium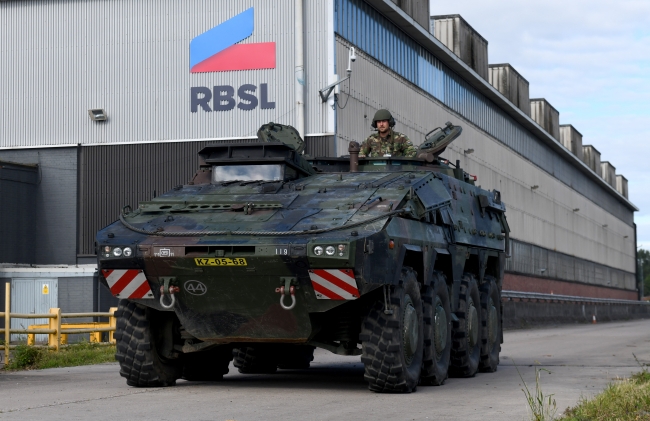 The Artec consortium, led by Rheinmetall and Krauss-Maffei Wegmann, has signed a contract with the UK Ministry of Defence to produce more than 500 Boxer 8×8-wheeled armoured vehicles for the British Army. Most of the production will take place in the UK, safeguarding and creating a substantial number of British jobs. Full-scale production will begin in Germany, but 90% of the Boxer vehicles destined for the British Army will be produced in the UK, principally at plants operated by Rheinmetall BAE Systems Land (RBSL) and WFEL, a subsidiary of Krauss-Maffei Wegmann. The Boxer vehicles will be supplied in several different configurations, including an armoured personnel carrier, command vehicle, specialist carrier and field ambulance. Delivery of the vehicles is expected to start from 2023.
Read more
3. Craemer invests £25m in second UK production facility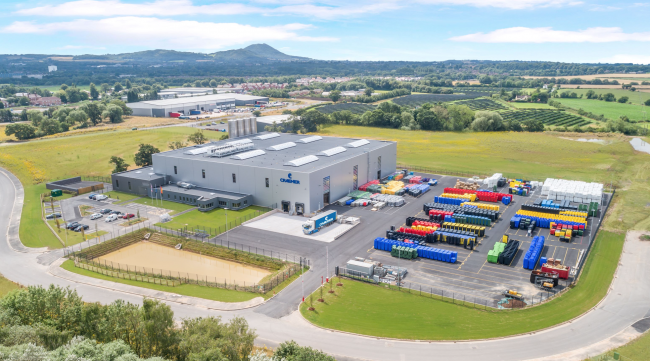 Plastics manufacturer Craemer Group has expanded with the opening of its second plastic injection moulding facility in Telford. The new facility will produce Craemer's range of wheelie bins, pallets and its storage and transport containers. The £25m site will also enable new products to be added to Craemer UK's portfolio including a range of four-wheeled commercial waste bins and pallet boxes, which until recently could only be manufactured at the group's German headquarters. The company's expansion will create up to 70 new jobs at the Telford site.
Read more
4. TCE announces £30m investment in Lostock soda ash plant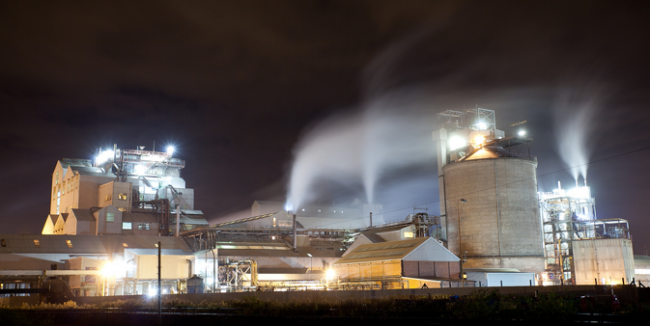 Tata Chemicals Europe (TCE) has announced a £30m future-proofing investment at its Lostock soda ash manufacturing site in Northwich, Cheshire. TCE has been the principal soda ash supply partner to customers in the glass, chemicals and detergent sectors for over 100 years. This investment, which is in addition to an ongoing £7m pa sustenance capital spend, will see substantial additional improvements in TCE's soda ash manufacturing facilities, including: a new state-of-the-art 2500m3 per day water treatment plant that will supply treated water to the soda ash process; the installation of new, high voltage electrical substations; new pipe bridges and raw material storage arrangements; new roads, lighting and gate house facilities; and a new central office complex, workshops and plant maintenance facilities.
Read more
5. Superglass completes £37m factory investment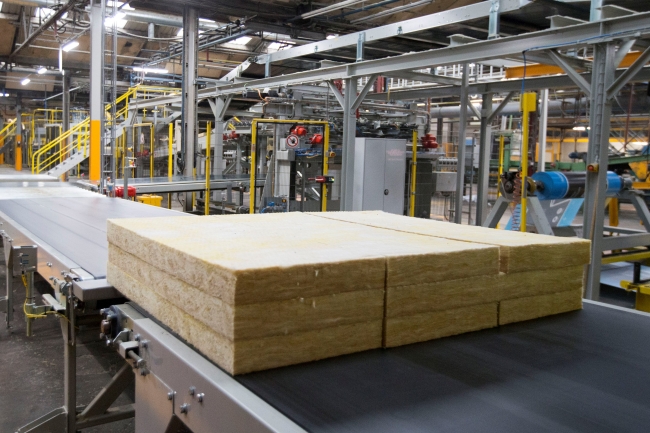 Glass wool insulation manufacturer, Superglass, has completed a multi-million-pound upgrade to its Stirling manufacturing facility. The £37m investment, which was announced in December 2017, is one of the largest in Scottish engineering and manufacturing in recent years. Now complete, it will double the site's capacity to around 60,000 tonnes of glass wool insulation annually. Redevelopment of the site, including installation of a new 187-tonne furnace and curing oven; cooling, cutting and milling equipment; and an automatic packing system, will allow for continuous development and improvement in product quality.
Read more
6. £20m AMRC Cymru opens in North Wales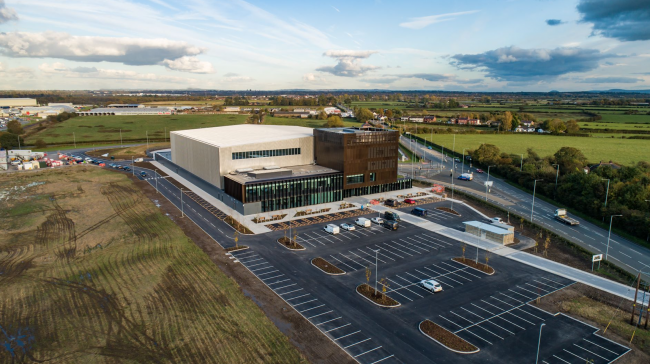 Wales' £20m Advanced Manufacturing Research Centre (AMRC) Cymru has opened in Broughton, Flintshire. The state-of-the-art centre will be a catalyst for growth and jobs in Deeside; across North Wales and the wider cross-border and Northern Powerhouse region. Backed by a £20m Welsh government grant, and managed by the University of Sheffield Advanced Manufacturing Research Centre, it is predicted the new centre could increase GVA to the Welsh economy by as much as £4bn over the next 20 years. Situated in the Deeside Enterprise Zone, the centre will focus on advanced manufacturing sectors, including aerospace, automotive, nuclear and food. Airbus will be the first major tenant and will have a platform to develop its next generation wing technologies aligned to its Wing of Tomorrow programme, which is part of a global Airbus investment in research and innovation.
Read more
7. Engineers are the fifth most trusted profession in the UK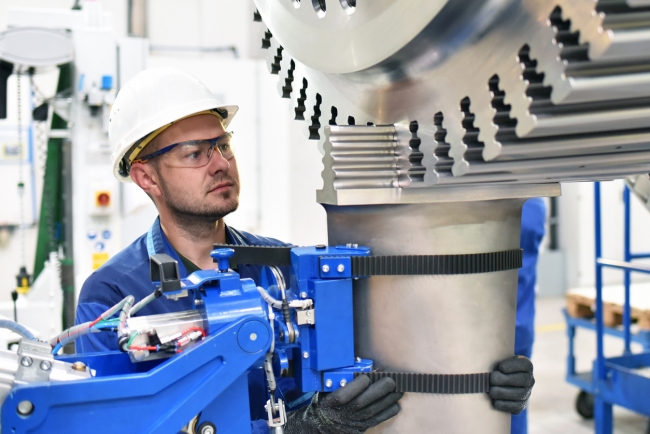 Engineers are the fifth most trusted profession in the UK, according to the latest Ipsos MORI Veracity Index. The Veracity Index, compiled by Ipsos MORI, is the longest-running poll on trust in professions in Britain, having been asked consistently since 1983. The profession, which makes up 19% of the UK workforce, is trusted to tell the truth by 86% of the population, joint with professors and closely following nurses, doctors, dentists and teachers. Trust is especially high amongst Britain's graduates (95%) which is vital because of the need for increasing numbers of qualified engineering professionals across the UK. Reasons for trusting engineers include being experts on the things that they talk about (49%) and that they turn theory and ideas into things that work in reality (41%).
Read more
8. McLaren seeks new recruits for Yorkshire supercar site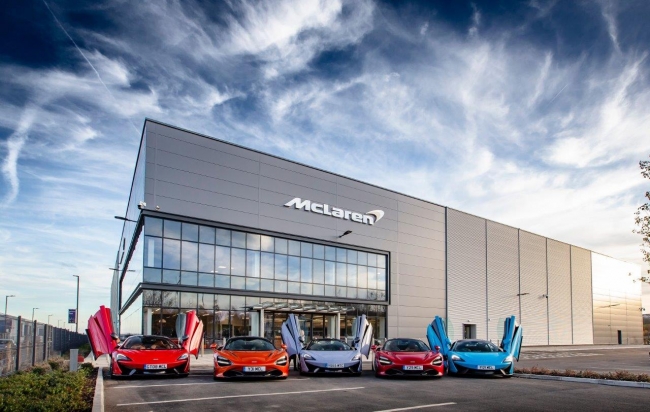 McLaren Automotive is planning to more than double the size of its workforce at the firm's new £50m innovation and manufacturing facility in Yorkshire. The McLaren Composites Technology Centre (MCTC) hopes that its newest wave of recruitment will increase employee count to over 200 by the time the site is in full production next year. Candidates with experience in sectors such as boat-building, the textiles trade and sporting goods industries are being encouraged to apply for this latest set of jobs, apprenticeships and degree apprenticeships. Although not typically associated with automotive manufacturing, these specific skills are desired because materials like carbon fibre start life as a fabric that has to be cut, put into moulds, and then treated through a variety of processes, before becoming a hard material.
Read more
9. Made in Wales: Aston Martin unveils its new DBX SUV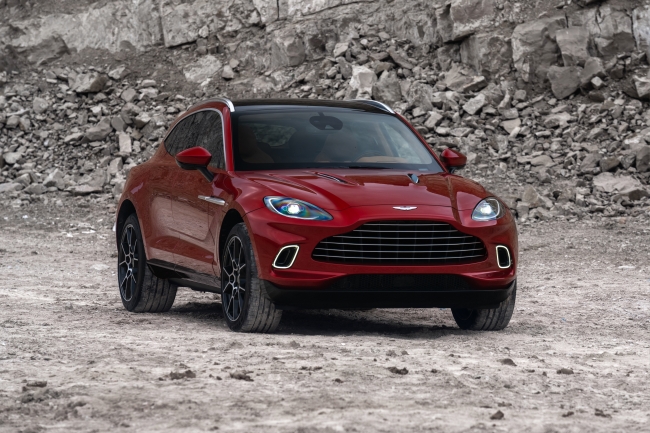 Aston Martin has unveiled the DBX, the brand's first-ever SUV in its 106-year history, which it hopes will expand the sales reach of the brand worldwide. The Aston Martin DBX is the first vehicle to be made at its newly-built manufacturing plant in St Athan, Wales. Situated on a converted former MoD site, the purpose-built facility is bringing up to 750 highly skilled jobs to South Wales. The launch of its new SUV represents the culmination of an extensive development programme that began with physical testing in Wales last year and virtual development stretching back to 2015. Powered by a new version of the 4-litre, twin-turbocharged V8 engine found in DB11 and Vantage, the £158,000 DBX can sprint from 0 to 62mph in 4.5 seconds and on to a top speed of 181mph.
Read more
10. Talgo's new UK train factory a step closer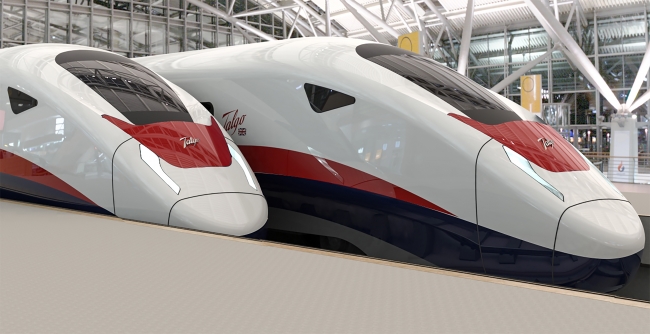 Spanish train manufacturer Talgo is set to establish a UK manufacturing base in Longannet, Fife, after it signed a framework agreement with Scottish Enterprise and Transport Scotland. The agreement outlines each party's commitment to ensuring that the proposed multi-million-pound factory at Longannet is prepared and delivered to agreed times and specifications. This will ensure that Talgo will be ready to deliver on contracts that it is currently bidding for, and future bids, should the company be successful. An innovation hub is also planned in Chesterfield. This will act as a focal point for Talgo UK's research and development, bringing together networks of engineering excellence, and creating new opportunities throughout Britain.
Read more
11. £17m investment gets underway at Princes' Bradford site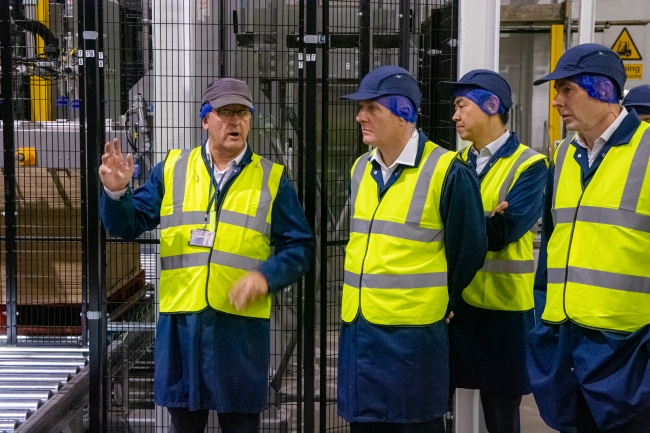 International food and drink group Princes has completed the first phase of a planned £17m investment in its Toftshaw, Bradford site, with the opening of a new squash bottling line. The new line is capable of handling varying bottle sizes from 750ml to 1.5 litres, with capacity to produce up to 36,000 bottles per hour. Six different bottle formats are planned to be commissioned by the end of December. The implementation of the new bottling line will also allow the business to further reduce the weight of its bottles, removing approximately 300 tonnes of plastic from its supply chain every year.
Read more
12. Wrights Food Group invests £7m at Crewe factory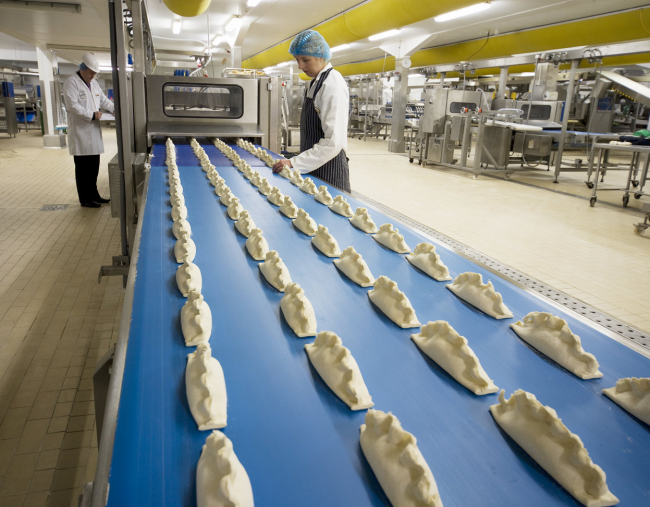 Wrights Food Group, the North West food manufacturer famous for its pies and pasties, has completed a £7m investment programme at its Crewe manufacturing facilities. The year-long investment, which was backed by a £3m funding package from Lloyds Bank Commercial Banking, included the introduction of a new savoury production line, ovens and cold storage facilities. Wrights supplies pies and other savoury food products to more than a third of clubs in the English Football League and has grown its workforce by 10 per cent to 650 people in the last year, thanks in part to the success of its new vending division, Urban Bistro, which supplies fresh food for vending machines in offices, factories and venues across the UK.
Read more
Click the banner below to read more across our site

---
This content is copyright of Zenoot Ltd and its originators. You can use extracts, share or link to this page and you may draw the attention of others to content posted on our site. Bulk copying of text is not permitted. You can view our Terms of Use here.