The best of British manufacturing | September 2019
At the start of each new month, we summarise the very best of British manufacturing by showcasing the most popular content featured on our site throughout the previous month. An even more convenient way to read the best news and insight from the manufacturing sector.
Highlights in September 2019 included:
• INEOS Automotive confirmed their Grenadier 4×4 would be built in a bespoke new manufacturing facility in Bridgend as part of a £600m investment
• JCB announced it reached new records for turnover, machine sales and earnings in 2018
• The annual manufacturing fact card was released by Make UK, highlighting that manufacturing output is worth a staggering £192bn to the British economy
• BMW Group reached a UK engine manufacturing milestone at Hams Hall, celebrating the five millionth engine produced. Another significant milestone was reached by AkzoNobel as it produced 1 million litres of paint in one week (yes, one million) for the first time since opening the £100m Ashington site two years ago
• Scottish Leather Group, Orthoplastics and Cambrian Pet Foods all announced expansion plans and AP Racing officially opened its new state-of-the-art production facility
Thanks as always for your support, let's keep sharing the positivity.
Don't forget, you can sign up to our advert-free newsletter here to keep up to date with all the positivity from across the sector each week: Love Manufacturing?
Top 12 manufacturing highlights in September 2019
1. INEOS Automotive confirms Grenadier 4X4 to be built in Wales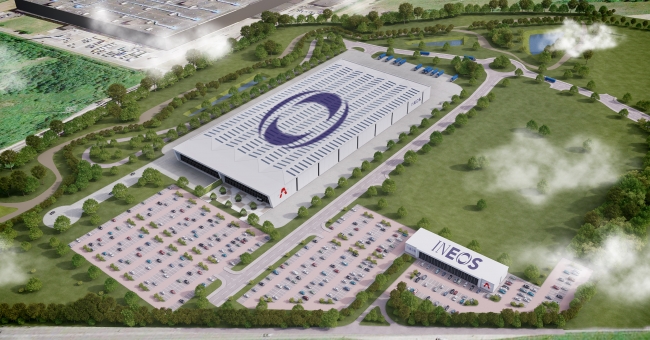 INEOS Automotive has announced that its utilitarian 4×4 will be named 'Grenadier' after the pub in which it was conceived, with over 6,000 international fans and followers responding to an online poll to choose the vehicle's name. INEOS also confirmed that the Grenadier will be built in a bespoke new manufacturing facility on a greenfield site in Bridgend, South Wales. This will create 200 jobs initially, and up to 500 in the long term. Site development is now underway to support the planned start of production in 2021. INEOS Automotive has confirmed that in parallel, it will be investing in a sub-assembly plant in Estarreja, Portugal. The facility will produce the Grenadier's body and chassis, working in conjunction with INEOS's European supply chain partners.
Read more
2. JCB confirms record year in 2018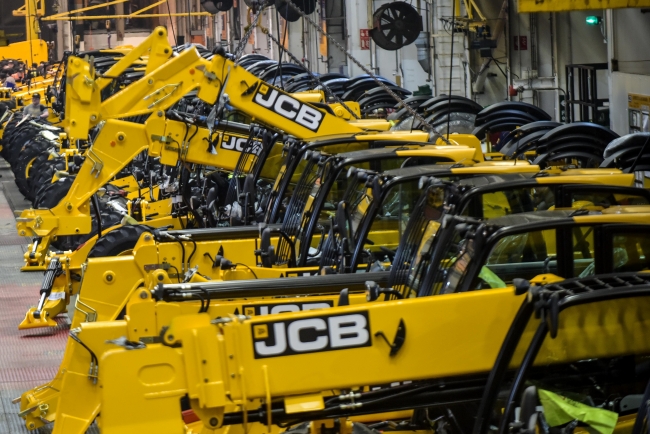 JCB set new records for turnover, machine sales and earnings in 2018 as global markets for construction equipment and agricultural machinery remained strong. Staffordshire-based JCB revealed that its sales turnover in 2018 rose by 22% to £4.1 billion, while machine sales increased to 96,246 (2017: 75,693). Earnings on an EBITDA basis rose by 31% to £447 million. India remained JCB's largest market in 2018 and this year marks the 40th anniversary of JCB India and comes as the company invests in a new £65 million factory in Gujarat, which is due to open in 2020. JCB is also investing £50 million in a new factory to manufacture cabs for its machines in Uttoxeter, Staffordshire, which will open in Autumn 2019. JCB has 22 factories around the world, including 11 in the UK.
Read more
3. Analysis shows manufacturing output is worth £192bn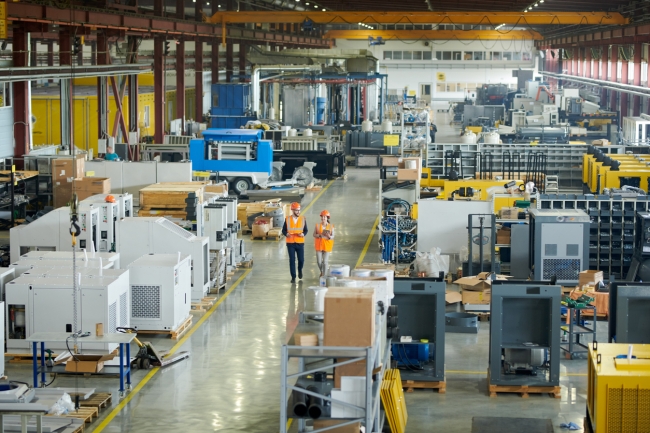 The importance of the UK agreeing a deal with the EU which avoids barriers to trade has been laid bare by new analysis which shows the value of trade with the bloc is worth more than twice that of the United States, with seven of the UK's top export destinations being within the EU. Published by Make UK and Santander, UK Manufacturing: 2019/20 The Facts highlights that whilst the United States is the single biggest export market for UK manufactured goods and services, worth £118.2bn, exports to the top seven EU markets alone amounted to £236.5bn in the same period, including Switzerland. The analysis also shows that manufacturing remains central to the success of the economy overall, accounting for two thirds of overall R&D, 45% of exports, 15% of business investment and 2.7m high value jobs which are better paid than the economic average. With annual output of £192 billion the UK remains the ninth largest manufacturing nation in the world.
Read more
4. Construction begins on new Scottish manufacturing district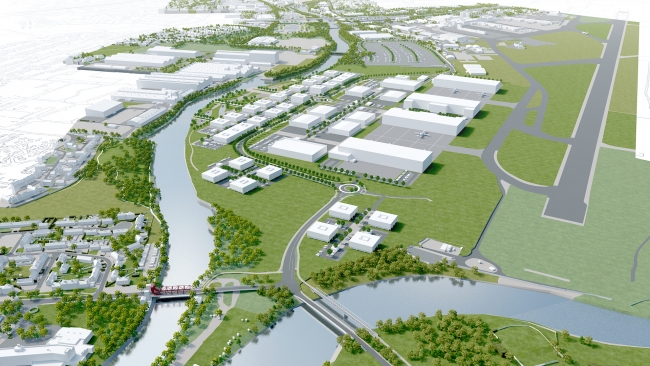 A new manufacturing district in Renfrewshire that will create thousands of new jobs for the sector has taken a step closer as construction work started on site. The Advanced Manufacturing Innovation District Scotland (AMIDS) will be based next to Glasgow Airport and is expected to put Renfrewshire at the heart of Scotland's manufacturing industry, estimated to create up to 6,000 jobs and boost Scotland's manufacturing sector by £535million in GVA a year. A 52-hectare campus at the heart of the district will house companies harnessing new technologies and accessing cutting edge research. With 1.6million square feet of available floor space, the site is already confirmed as the location for the National Manufacturing Institute Scotland and the Medicines Manufacturing Innovation Centre. Work has now started on constructing the enabling infrastructure – which includes new roads, bridges, cycling routes and pedestrian walkways – and is scheduled for completion in early 2021.
Read more
5. Record-breaking year for UK exports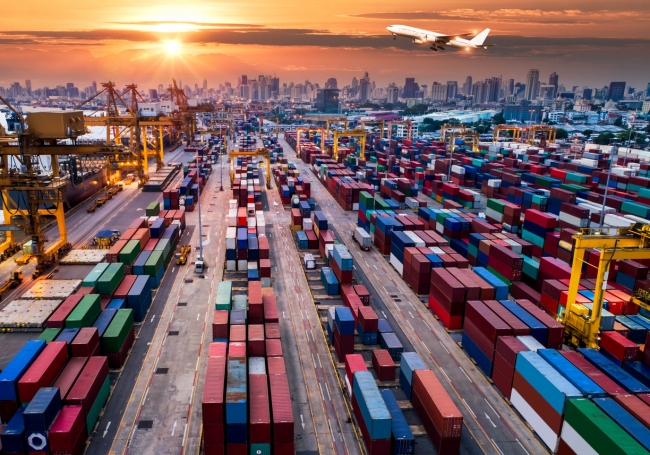 New statistics from HMRC reveal overseas demand for British goods is increasing in every UK nation and show no sign of slowing down, as latest data shows each nation has broken its record for goods exports. In the 12 months to Q2 2019, goods exports in England grew by 2.7% to £252bn, Scotland grew by 14.5% to £34bn, Wales grew by 6.8% to £17.7bn, and Northern Ireland grew by 6.8% to £9.1bn. The data shows that the benefits of global trade is being shared amongst all parts of the UK, with businesses opening themselves up to new markets around the world. In the last year, demand for Scottish goods in China increased by 213.8% to £3.4bn, while exporters in Northern Ireland saw overseas sales in the USA increase by 12.9% to £1.1bn. At the same time, London and the East Midlands helped drive export growth in England, as exports grew by 10.1% to £40.5bn and 9.3% to £23.5bn respectively.
Read more
6. AkzoNobel celebrates milestone production target as Ashington site turns two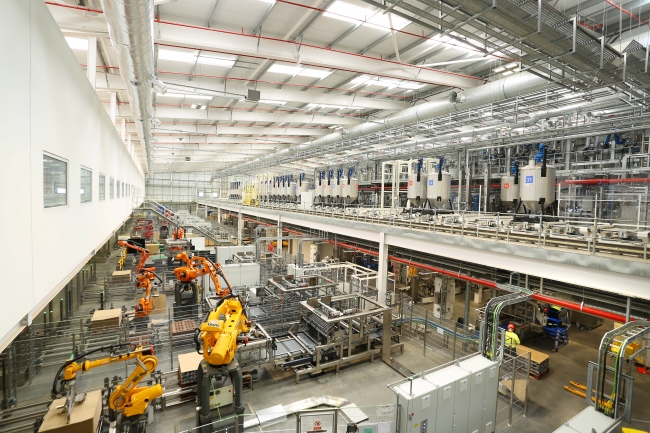 As its state-of-the-art manufacturing unit in Ashington celebrates its second anniversary, AkzoNobel has achieved a groundbreaking production milestone – producing one million litres of paint in just one week. Hailed as the world's most advanced, most sustainable paint factory, AkzoNobel Ashington utilises cutting-edge manufacturing technologies brought together from AkzoNobel sites all over the world. Over the past two years, AkzoNobel has been systematically transferring manufacturing volume to Ashington from some of its older facilities to steadily build up the site's resilience and product portfolio to become the new UK home of Dulux decorative paint. Looking ahead to 2020 and beyond, the next target for the state-of-the-art plant is to demonstrate a further 50 per cent increase of capacity to 1.5 million litres per week.
Read more
7. Babcock-led consortium secures £1.25bn frigate contract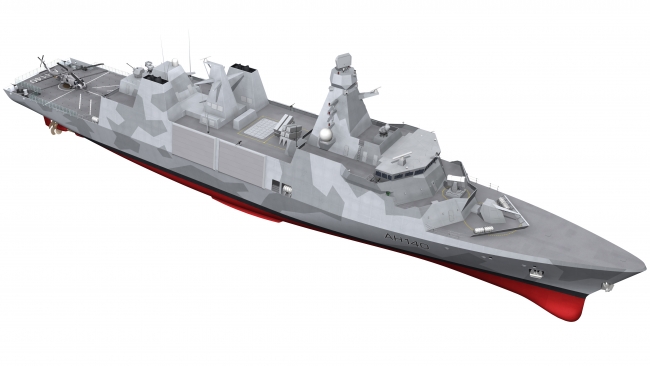 Babcock has been selected by the UK Ministry of Defence (MOD) as the preferred bidder to deliver its new warships. Led by Babcock, the aerospace and defence company, and in partnership with the Thales Group, the T31 general purpose frigate programme will provide the UK Government with a fleet of five ships, at an average production cost of £250 million per ship. Following a comprehensive competitive process, Arrowhead 140, a capable, adaptable and technology-enabled global frigate will be the UK Royal Navy's newest class of warships, with the first ship scheduled for launch in 2023. At its height, the programme will maximise a workforce of around 1,250 highly- skilled roles in multiple locations throughout the UK, with around 150 new technical apprenticeships likely to be developed. The work is expected to support an additional 1,250 roles within the wider UK supply chain.
Read more
8. BMW Group UK engine plant celebrates five millionth milestone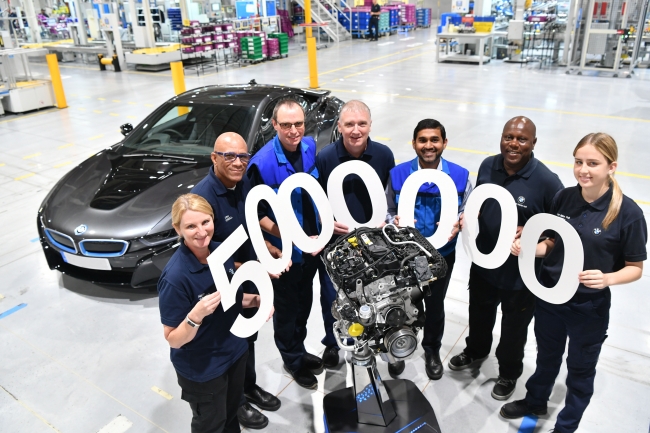 Employees at BMW Group's Hams Hall engine manufacturing plant are celebrating the production of their five millionth engine. The plant has a successful history, of more than 18 years, assembling award-winning three and four-cylinder petrol engines that are at the heart of a number of BMW and MINI models. Contributing to the company's electrified strategy, Hams Hall-built engines are supplied for a growing number of plug-in hybrid vehicles, including the successful BMW i8 Coupe and BMW i8 Roadster. Engines roll off the production line every minute, destined to plants across the world, from Plant Oxford in the UK, to the Spartanburg plant in the USA. A second assembly facility at the plant, developed over the last six years, operates a more sedate pace, where engines are hand-built. This enables the plant to be highly flexible in producing many different types of engine specifications, including engines for higher performance models, like the BMW i8, the MINI JCW and the all-new BMW 1 Series flagship model, the M135i.
Read more
9. Scottish Leather Group to open new production facility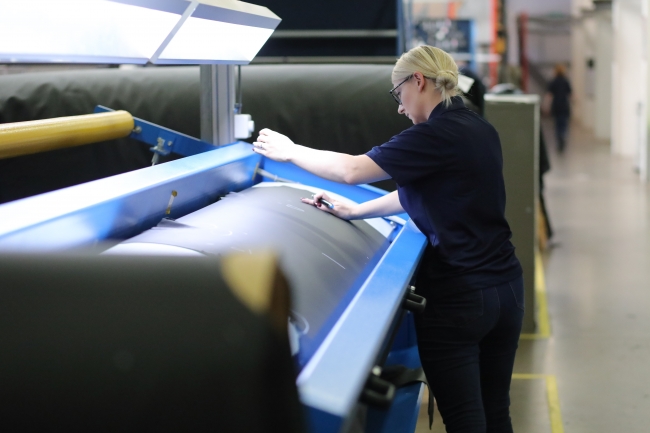 Confirmation that the UK's largest leather manufacturer will open a new facility in Renfrewshire is being hailed as 'the first step' in ambitious growth plans to add more than 9,000 jobs to the local economy by 2030. Scottish Leather Group employ more than 800 people at its Bridge of Weir, Paisley and Glasgow sites and has announced they are opening a new Paisley hub by autumn 2020, creating 100 skilled jobs to provide high-end car seat upholstery. This comes as Renfrewshire business leaders set out the strategy to grow the local economy and seize on £1.4billion being invested in infrastructure, innovation and skills across the region. 'Renfrewshire's Economic Strategy' identifies key sectors of strength in manufacturing, construction, transport and storage, together with emerging sectors in creative industries, tourism and care. The strategy aims to increase GVA by £400million a year and expand Renfrewshire's manufacturing sector by 30%.
Read more
10. AP Racing opens new state-of-the-art production facility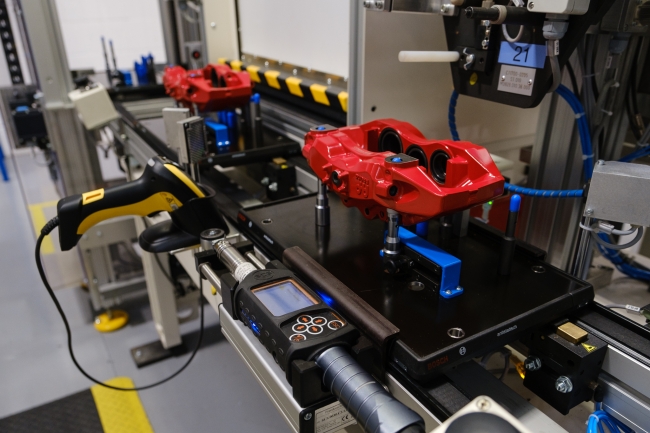 AP Racing, world-leading manufacturer of performance brake and clutch systems, has opened its new multi-million-pound production facility in Coventry. David Hamblin, managing director at AP Racing, said: "The addition of this new facility comes at a very important time, as we look to capitalise on recent global growth and strive for product innovation, excellence and further growth across the rapidly changing market sectors in which we operate." The 2,700m2 development incorporates industry-leading technology for the manufacture of performance road car brake calipers, with the potential to expand, adding further product lines going forward. It increases AP Racing's production capacity while enabling it to achieve the highest levels of product traceability, quality and security.
Read more
11. ExxonMobil secures planning permission for £800m investment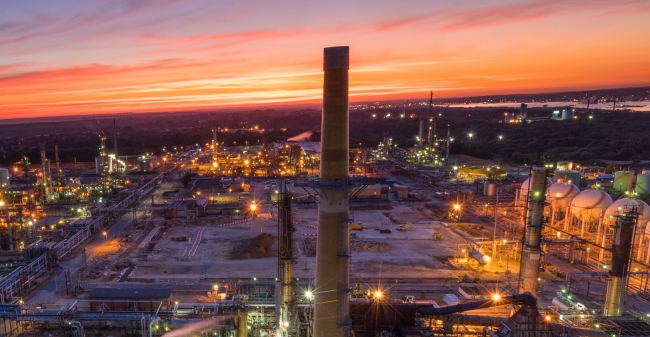 ExxonMobil's plan to increase the production of ultra-low sulphur diesel at its Fawley refinery has secured planning permission. It gives the green light to an £800m investment, with construction to begin in late 2019, and startup expected in 2021. The upgrade will increase its production by almost 45%, or 38,000 barrels per day, along with logistics improvements. The investment will help reduce the need to import diesel into the UK, which imported about half of its supply in 2017, and will include a hydrotreater unit to remove sulphur from diesel, supported by a hydrogen plant. At its peak, building activity is also expected to support up to 1,000 construction jobs.
Read more
12. Orthoplastics to invest in new factory & create 100 jobs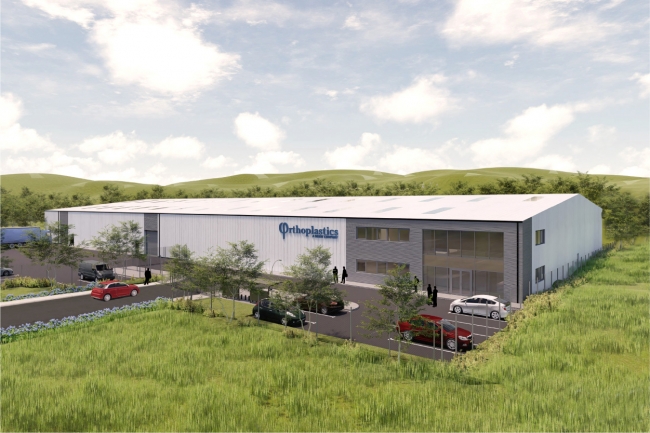 Orthoplastics, a world leader in the development and supply of implantable-grade plastics used within the Orthopaedic sector, has announced plans to open an additional manufacturing facility in the UK. The new building, set to open in February 2020, is expected to create around 100 new jobs in the coming years. The firm underlined that it was a significant move for the business in a rapidly advancing and innovative market and one that is fully supported by US parent company, Viant Inc. The new facility in Rossendale, Lancashire will become a centre of excellence for the business and a launchpad for its extensive global growth plans.
Read more
Click the banner below to read more across our site