The Friday Roundup – 06/09/2019

Every Friday, we round up our top 5 most popular reads from the week, along with sharing some of our favourite finds from around the web.
This week's roundup sees Liberty Steel secure a milestone export contract, construction begins on Renfrewshire's new manufacturing innovation district, plus JCB breaks turnover and machine sales records in 2018.
Our top 5 most read this week
1. Coca-Cola European Partners invests £23m at Scottish factory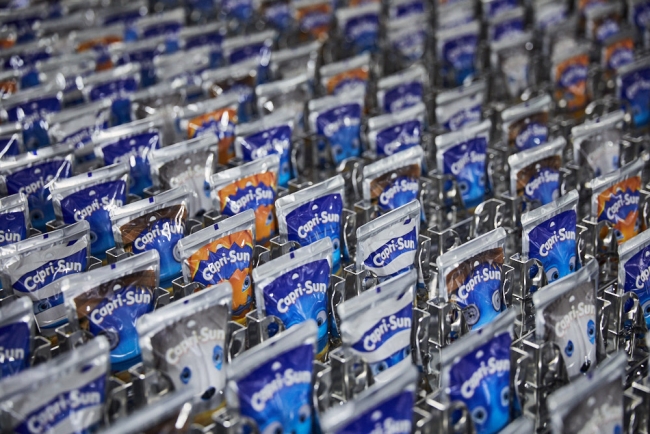 At the start of each new month, we summarise the very best of British manufacturing by showcasing the most popular content featured on our site throughout the previous month. Highlights in August included: MINI's ten millionth vehicle milestone, JCB's first fully electric mini excavator entered full production, Coca-Cola European Partners announced a £23m investment at its East Kilbride facility, Rolls-Royce secured a £350m Typhoon support contract and construction commenced on Kensa Group's new 900m2 manufacturing facility in Cornwall.
Read more
2. JCB confirms record year in 2018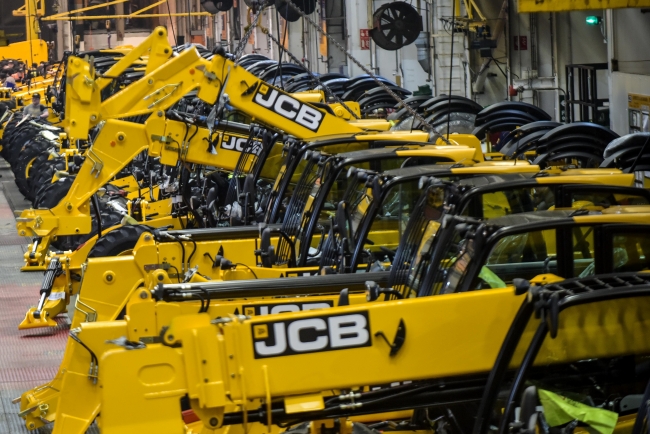 JCB set new records for turnover, machine sales and earnings in 2018 as global markets for construction equipment and agricultural machinery remained strong. Staffordshire-based JCB revealed that its sales turnover in 2018 rose by 22% to £4.1 billion, while machine sales increased to 96,246 (2017: 75,693). Earnings on an EBITDA basis rose by 31% to £447 million. India remained JCB's largest market in 2018 and this year marks the 40th anniversary of JCB India and comes as the company invests in a new £65 million factory in Gujarat, which is due to open in 2020. JCB is also investing £50 million in a new factory to manufacture cabs for its machines in Uttoxeter, Staffordshire, which will open in Autumn 2019. JCB has 22 factories around the world, including 11 in the UK.
Read more
3. Construction begins on new Scottish manufacturing district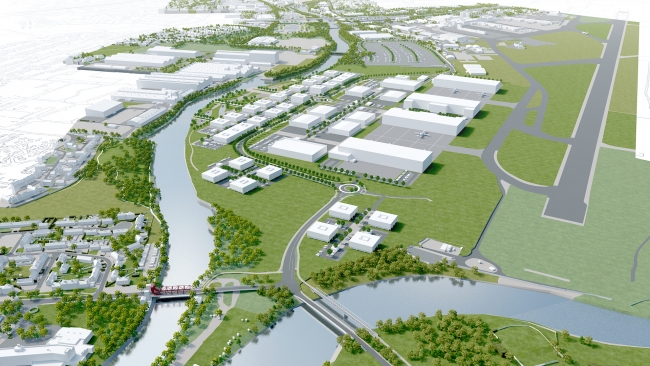 A new manufacturing district in Renfrewshire that will create thousands of new jobs for the sector has taken a step closer as construction work started on site. The Advanced Manufacturing Innovation District Scotland (AMIDS) will be based next to Glasgow Airport and is expected to put Renfrewshire at the heart of Scotland's manufacturing industry, estimated to create up to 6,000 jobs and boost Scotland's manufacturing sector by £535million in GVA a year. A 52-hectare campus at the heart of the district will house companies harnessing new technologies and accessing cutting edge research. With 1.6million square feet of available floor space, the site is already confirmed as the location for the National Manufacturing Institute Scotland and the Medicines Manufacturing Innovation Centre. Work has now started on constructing the enabling infrastructure – which includes new roads, bridges, cycling routes and pedestrian walkways – and is scheduled for completion in early 2021.
Read more
4. Liberty Steel secures milestone export contract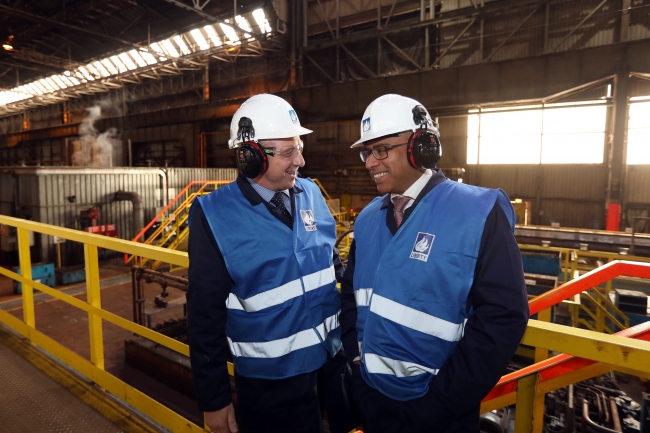 Liberty Steel Hartlepool, part of Sanjeev Gupta's GFG Alliance, has secured a milestone contract to manufacture more than 16 kilometres of heavy-duty steel pipe for a multi-billion-dollar offshore Saudi Arabian oil and gas development. The order to supply SAWL Linepipe for an expansion of the Saudi Aramco Marjan field is the first major contract the Hartlepool mills have won from the Middle Eastern Kingdom since being acquired by Liberty almost two years ago. Since then, the plant has fulfilled major orders from North Sea oil and gas producers and a range of American customers but the latest contract represents a breakthrough in efforts to establish a presence in the world's largest oil and gas producing region. Saudi Aramco is the world's biggest oil and gas company by revenue and Liberty is hopeful the prestigious Marjan contract will lead to further opportunities in Saudi Arabia and the wider Gulf region.
Read more
5. AirAsia places order for 42 more Airbus aircraft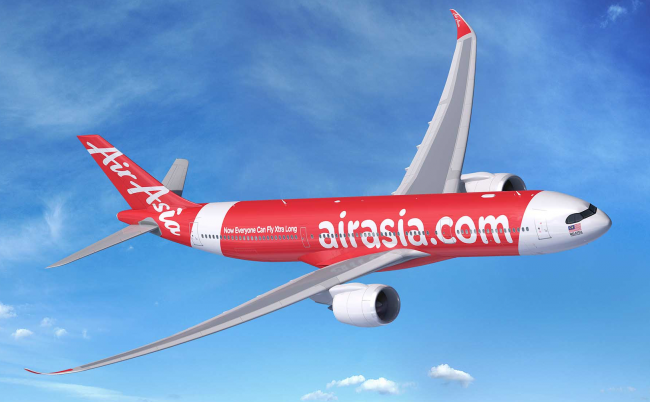 AirAsia X, the long haul unit of the AirAsia Group, has finalised a firm order with Airbus for an additional 12 A330-900 and 30 A321XLR aircraft – wings for which will be manufactured at the Airbus factory in Broughton, Wales.. The new contract increases the number of A330neo aircraft ordered by AirAsia X to 78, reaffirming the carrier's status as the largest airline customer for the type. Meanwhile, the A321XLR order sees the wider AirAsia Group strengthen its position as the world's largest airline customer for the A320 family, having now ordered a total of 622 aircraft. From 2023, the A321XLR will deliver an unprecedented Xtra Long Range of up to 4,700nm – 15% more than the A321LR and with 30% lower fuel burn per seat compared with previous generation competitor aircraft. The A330neo incorporates the highly efficient new-generation Rolls-Royce Trent 7000 engines, and a new higher span 3D optimised wing with new sharklets. Together these advances bring a significant reduction in fuel consumption of 25% compared with older generation competitor aircraft of a similar size.
Read more
---
Our favourite #GBmfg & #UKmfg tweets of the week
Update: Plans by Jaguar Land Rover to create thousands of jobs at a new global logistics campus in Leicestershire have been approved #UIKmfg #GBmfg🇬🇧 https://t.co/23rMRrK2JP

— Jefferson Group (@Jefferson_MFG) September 4, 2019
Take a look inside the MINI factory in Oxford, England, where 1,000 robots help to make the iconic cars pic.twitter.com/F55M38ozBn

— Business Insider (@businessinsider) September 1, 2019
The JCB Academy is celebrating its highest-ever intake of females since its opening in 2010. The Academy is creating the engineers of the future, supporting JCB's efforts to encourage more women to opt for a career in the industry. #JCBWiE #WomenInEngineering pic.twitter.com/xMuzCeJyuQ

— JCB (@JCBmachines) September 4, 2019
German food giant Dr. Oetker set to create 120 new jobs as part of major expansion of its pizza manufacturing facility in Leyland, Lancashire https://t.co/zwaShmS4fO #UKmfg #GBmfg🇬🇧 pic.twitter.com/DNpkEqA55C

— Jefferson Group (@Jefferson_MFG) September 3, 2019
Millions of Britons do not know that these are British inventions https://t.co/FssNqnWnDf

— BORN TO ENGINEER (@born2engineer) August 25, 2019
---
Recommendation roundup
Our picks of the business and manufacturing related content that caught our attention this week.
1. Watch as £55m Teesside business park starts to take shape / via @TeessideLive
Set to bring up to 1,000 jobs to Teesside, time-lapse footage shows steel being erected at the 11-hectare Teesside Advanced Manufacturing Park (TeesAMP), located on the site of the former Newport Ironworks. The site is being turned into a 21st-century state-of-the-art £55m advanced manufacturing park – addressing the national shortage of high-quality accommodation suitable for manufacturers. Phase one of TeesAMP will include 180,000sq ft of space – with buildings ranging in size from 3,000 sq ft to 30,000 sq ft available in early 2020.
Read more
2. How veganism is taking the step from kitchen to closet / via @BBCNews
Remember when synthetic leather was the fall-back option, if you couldn't afford the real thing? Not any more. It has now become a selling point: clothes and accessories marketed as free from cow skin and any other animal products, are being launched by retailers up and down the high street. Dr Martens – purveyors of high-top leather boots – has experienced a 300% rise in sales of the vegan version of its stompers over the past two years. Launched right back in 2011, the vegan DMs are made from a combination of polyester fabric and polyurethane. After last year's rapid growth, vegan boots represented 4% of all pairs sold. At the top end, designers like Stella McCartney have shunned leather and fur for some time. But it is at the more accessible end of the market where the trend is really taking off, with some big brands already converting demand for vegan fashion into sales.
Read more
3. Automation not seen as threat by majority of UK workers / via @EandTmagazine
UK workers are generally unconcerned about losing their jobs to robots and are optimistic about the roles that technology will create in the future, according to the recruiter Hays. In a survey of 14,500 people, 80 per cent of workers expressed interest in using the latest digital technology in the workplace and nearly three quarters said they had an "open mindset" towards digital transformation. Further, more than four in five of respondents were positive about automation in the workplace and almost all said it is changing their working lives for the better. The survey also found that 29 per cent feel automation has changed the type of tasks they carry out at work, especially a reduction in administrative tasks.
Read more
---
And finally, some bonus picks to add to your reading list this weekend:
1. M&S bans glitter from Christmas cards / via @guardian
Marks & Spencer has joined the effort against microplastics by banning glitter from this year's Christmas cards, wrapping paper, calendars and crackers. The retailer, which last year tested a biodegradable alternative to glitter on its fresh flowers and plants, said it is aiming to be 100% glitter-free by the end of next year. Most glitter is made from etched aluminium bonded to polyethylene terephthalate – a form of microplastic that can find its way into the sea. M&S said all Christmas stationary designs which previously featured glitter were now recyclable and innovative paper patterns or "minimal" use of foil were providing festive sparkle.
Read more

2. The air conditioning trap: how cold air is heating the world / via @guardian
The warmer it gets, the more we use air conditioning. The more we use air conditioning, the warmer it gets. There are just over 1bn single-room air conditioning units in the world right now – about one for every seven people on earth. The US already uses as much electricity for air conditioning each year as the UK uses in total. The IEA projects that as the rest of the world reaches similar levels, air conditioning will use about 13% of all electricity worldwide, and produce 2bn tonnes of CO2 a year. The problem posed by air conditioning resembles, in miniature, the problem we face in tackling the climate crisis. The solutions that we reach for most easily only bind us closer to the original problem. Is there any way out of this trap?
Read more
Spot something you think we should see? Share with us! Email hello@zenoot.com and we may feature it in an upcoming post.