The Friday Roundup – 08/03/2019

Every Friday, we round up our top 5 most popular reads from the week, along with sharing some of our favourite finds from around the web.
This week's roundup sees British Salt, Siemens, Terex and Finnebrogue all reveal new investment plans, Mondelez serves up a host of new apprenticeship opportunities for 2019, plus a look at how some of the world's most recognised brands are pushing for change to mark #IWD2019.…
Our top 5 most read this week
1. Siemens invests £6.5m in Lincoln R&D facilities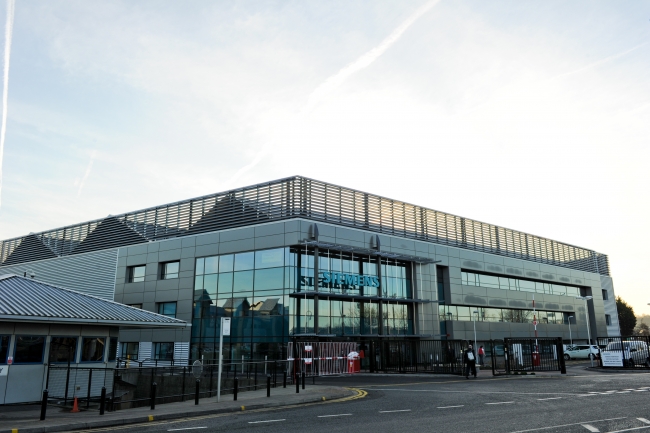 Siemens has announced it is investing £6.5 million in improved facilities at one of its Lincoln sites. The Siemens global research and development team, responsible for developing the next generation of small gas turbines, have been based at their Firth Road site since the 1970s. The move, which will be completed by December 2020, will see the 120-strong team move across the city to Siemens' main Ruston Works. As part of this relocation, test equipment will transfer and an existing office block will benefit from a significant upgrade. With more than 1,500 employees across Lincoln, Siemens has invested £100 million into the area since 2010 with £48.5 million at Teal Park and £43.5 million at Ruston Works. In addition, Siemens Mobility opened a new £8 million Bogie Service Centre in Lincoln in 2018, which is set to create up to 40 skilled jobs by the end of 2019.
Read more
2. British Salt announces major £7.2m investment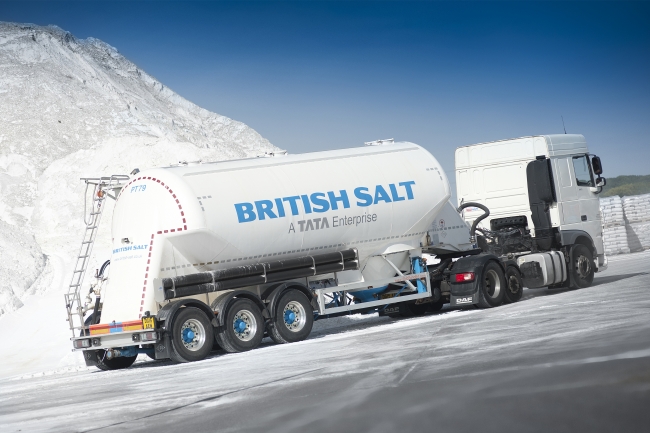 British Salt has unveiled a series of ground-breaking projects in its 50th anniversary year, including a £7.2m investment in a new, best-in-class energy efficient boiler plant at its Cheshire-based Middlewich site, designed to generate heat and electricity for the company's 24-hour production process. The new British Salt boiler plant represents the largest single investment in the company since its inception. Scheduled to become operational in March 2020, it will be key to the success of a secure energy supply for British Salt. The major boiler plant project brings parent company Tata Chemicals Europe's total investment in British Salt to £25m since 2015. It comes hot on the heels of a series of high-profile investments carried out throughout 2018 at British Salt to ensure that the company offers a comprehensive portfolio of 21st century-relevant high purity salt products for the long term. Projects delivered in 2018 included the commissioning of British Salt's first new brine borehole in over 5 years and the replacement of one of British Salt's 37 tonne evaporation plant heat exchanger that's key to the plant's six-stage evaporation process.
Read more
3. Terex to invest £12m at new manufacturing facility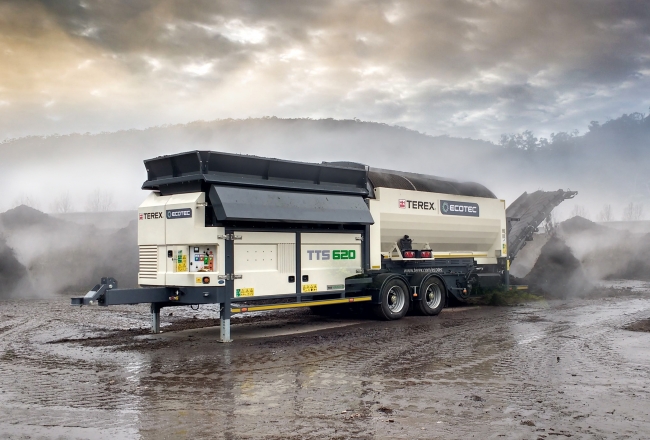 Terex Corporation has announced it is to establish a new manufacturing facility in Campsie, Londonderry as part of a £12m investment. The new facility will manufacture product lines for Terex Ecotec (waste management and recycling) and Terex Conveying Systems (TCS) (mobile conveying). The investment will create 100 new jobs. Terex currently operates from eight sites across Northern Ireland, employing over 1,500 people. Kieran Hegarty, President of Terex Materials Processing, said: "Our objective is to be recognised as a leading global manufacturer of mobile conveyor systems, waste management and recycling equipment. This new 105,000 sq ft. facility will help us realise this ambition by increasing our manufacturing and engineering design capability and developing innovative new products for Terex Ecotec and TCS. Work is already underway on the new Campsie site. It will be operational later this year, and we aim to have all 100 jobs in place within 3-4 years. This is an exciting development for Terex and the local team and we look forward to the new facility and new recruits playing an important part in our future here."
Read more
4. Mondelez to recruit 55 new apprentices in 2019
Mondelez International has announced it is hiring 55 new apprentices for 2019 across the UK. With some of the best and brightest people choosing to join the world of work instead of going to university and career paths changing, Mondelez International is offering diverse apprenticeships for young people to get their teeth into. The roles available include scientists and engineering to supply chain & procurement apprenticeships across their UK sites; Bournville, Sheffield and Reading.
Read more
5. Finnebrogue to create new jobs following £17m investment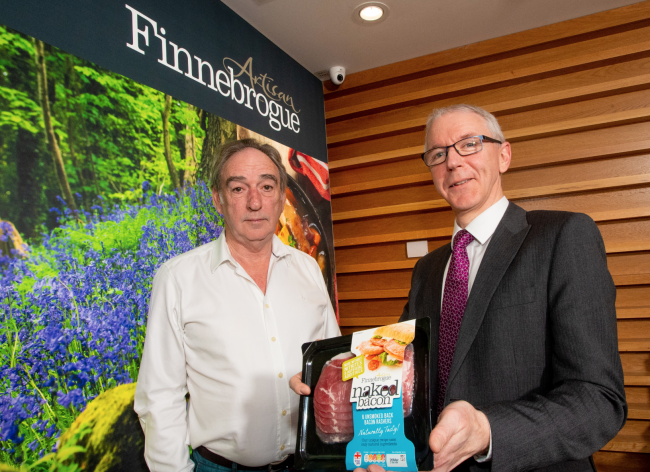 Northern Ireland-based artisan food manufacturer, Finnebrogue, is to create up to 125 new jobs following a £17m investment in its state-of-the-art nitrite-free bacon facility. The Invest Northern Ireland backed investment has enabled the company to establish a manufacturing facility in Downpatrick for the production of its nitrite-free bacon. Denis Lynn, Chairman of Finnebrogue Artisan, said: "It has been known for decades that nitrites used in curing meat can cause cancer. That's why, despite being the UK's leading top tier sausage maker, we refused to make a single rasher of bacon until we could figure out a way to make it better and safer. And so, after much research, we discovered a process that uses fruit and spice extracts to flavour the pork, keep it pink and retain shelf life." Finnebrogue Artisan also produces and sells The Good Little Company range of healthy sausages and recently opened a vegetarian factory producing innovative, meat-free meal options. It is one of the fastest growing food manufacturers in the UK with its turnover increasing from £5m to over £90m per year over the last ten years. The company is anticipating that sales of Naked Bacon will add £23m to its turnover by 2022.
Read more
---
Our favourite #GBmfg & #UKmfg tweets of the week
BMW, Nissan, Jaguar Land Rover and Geely reportedly in talks about building a new £1.7bn Tesla-style battery factory in the UK https://t.co/Kk4mNm521d #UKmfg #GBmfg

— Jefferson Group (@Jefferson_MFG) 3 March 2019
Apprenticeships are the only way that UK manufacturing is going get the skills it needs to compete globally. Our apprentice Rebecca has been a breath of fresh air in #factory2050 and was unlucky just missing out on 1st year apprentice of the year! #NAW2019 https://t.co/YMt5phLaCP

— Ben Morgan (@Benj_Morgan) 6 March 2019
Becoming an engineer through an #apprenticeship made Bethan even more passionate about the things she was studying. Find out more about how she followed her passions into a rewarding career: https://t.co/legtG2Pi4L #ThisisEngineering #NAW2019 pic.twitter.com/064kLPWCrh

— This is Engineering (@ThisIsEng) 6 March 2019
We're thrilled to share that we'll be making a significant #investment in a brand new, state-of-the-art warehouse and distribution centre in #Telford. Doors are set to open by the end of the year. 2019 really is an exciting time for us! 📢 MORE: https://t.co/itUYrFVhoE #UKmfg 🇬🇧 pic.twitter.com/vtKAQDeBFt

— Epwin Window Systems (@EpwinWSystems) 5 March 2019
Cleveland Bridge UK has welcomed its latest intake of 9 apprentices as part of the company's commitment to the 5% Club. A group of more than 250 UK companies to have pledged that 5% of the workforce will comprise apprentices and graduates within a five-year period #ukmfg pic.twitter.com/QOPnCSpsk1

— AdvancedCuttingTools (@ACToolsUK) 6 March 2019
---
Recommendation roundup
Our picks of the business and manufacturing related content that caught our attention this week.
1. How brands are pushing for change to mark International Women's Day / via @MarketingWeekEd
From ending period poverty to helping female creatives return to work, today (8 March) marks International Women's Day, and a flurry of brands are joining the movement to help empower, celebrate and support women and their achievements. From Adidas and Amazon to P&G and Diageo, here's a look at what they're doing to mark the day and drive change more generally.
Read more
2. Tesla's crazy plan to sell its cars exclusively online might just pay off / via @thenextweb
Tesla announced that it's finally making its much-awaited $35,000 Tesla 3 sedan available for purchase. However, the most eye-catching part of the announcement wasn't about the car, but about the company's decision to move its sales exclusively online. CEO Elon Musk said that it took this decision in order to keep Tesla's cars affordable. He noted that this move will allow the company to lower all vehicle prices by about six percent on average. Because of this decision, the company won't have to spend on keeping showrooms open, and on employing salespeople. Only a handful of showrooms will remain open to serve as 'galleries' and information centers. And while that all sounds absurd, it might just make sense for this particular electric vehicle company.
Read more
3. How female engineers are smashing stereotypes at Brompton / via @TheEngineerUK
The first Brompton bicycle was designed in 1975. The innovative folding bike comes from humble beginnings, having been devised by Andrew Ritchie from a flat in London. Today, it is a global brand with a team of engineers working to create innovative products. Three of the company's female design engineers reveal their thoughts on their chosen careers and the future of the industry.
Read more
---
And finally, some bonus picks to add to your reading list this weekend:
1. Going it alone: What drives solo endurance athletes? / via @guardian
Few people have the will and the stamina needed to run across a continent or row across an ocean — and even fewer opt to do so alone and unsupported. So what makes endurance athletes different from others who pursue similar challenges as part of a team, or while competing against fellow athletes? Are they simply made of tougher stuff?
Read more
2. Secrets of a four-day week, from an owner who wants every company to try it / via @qz
The four-day work week is a dream which many full-time workers think they'll never achieve. But the head of a New Zealand company, which trialed and then adopted a four-day week offered to all its staff—with no wage cuts or additional hours on work days, says he knows how to make it work for any company.
Read more
Spot something you think we should see? Share with us! Email hello@zenoot.com and we may feature it in an upcoming post.