The Friday Roundup – 09/02/2018

Every Friday, we round up our top 5 most popular reads from the week, along with sharing some of our favourite finds from around the web.
This week includes a three million milestone for Nissan, national manufacturing champions recognised and the brands which came out on top at Super Bowl 2018…
Our top 5 most read this week
1. Bentley launches 2018 future talent campaign
Bentley Motors has launched its 2018 trainee recruitment campaign with 86 new positions available for Apprentices, Undergraduates and Graduates to start in the autumn of 2018. Apprentice applications open from 10 February, with Undergraduate and Graduate opportunities added throughout the month. Bentley's apprenticeship programme, with 40 positions available, offers an invaluable way of gaining recognised qualifications while undertaking key training at Bentley, for three or four years, dependent on which area the apprentice is working in. Approximately half of the apprentices will be undertaking the manufacturing programme, learning skills within areas such as Wood, Paint and Mechatronics. The first year of their programme will include theoretical learning, before working in practical areas of manufacturing at Bentley. In a further sign of commitment to future talent, Bentley is playing a pivotal role in the University Technical College in Crewe. Focused on Engineering and Design, the school offers an inspiring education for 14-18 year olds seeking a pathway to future employment.
Read more
2. 10 Questions With – Paul McKinlay, Head of Plant, Airbus Broughton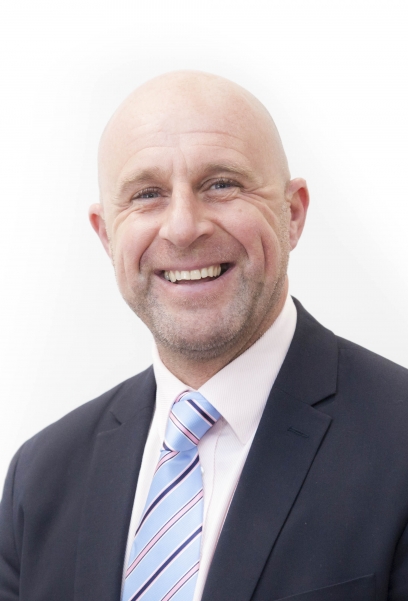 Paul shares his thoughts on a range of business questions, including what he would do if he was prime minister for the day, the best piece of advice he's ever been given and the one thing he would encourage other manufacturers to consider implementing within their business.
Read more
3. Three millionth Nissan Qashqai built in the UK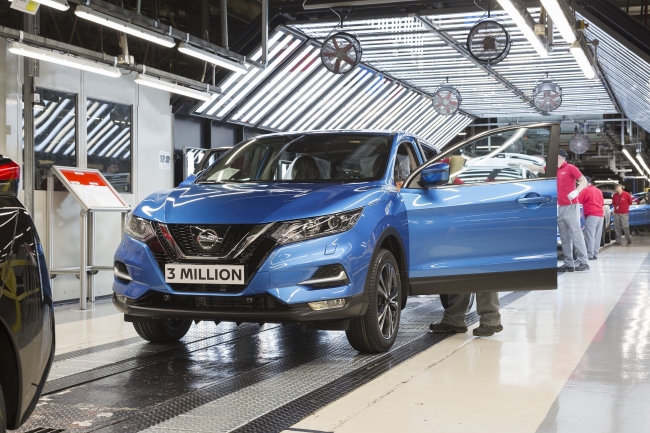 Nissan Europe capped a record-breaking 2017 with the production of the three millionth Nissan Qashqai in the UK, just over a decade after the category-defining vehicle made its debut. The landmark achievement by Nissan's Sunderland Plant came as the company posted its best-ever full-year European sales, totalling 762,574 vehicles across Datsun and Nissan models. The sales result is an increase of 3.8% from 2016. Exceptional sales of the Qashqai helped Nissan achieve a 3.7% European market share, with Spain (9.4% sales growth), France (3% sales growth) and Russia (12.4% sales growth) representing the strongest markets. Paul Willcox, chairman of Nissan Europe, said he expects to see further records broken in 2018, with total industry sales in Europe and Russia rising about 2% to 20.2 million vehicles. Nissan expects the European market to grow 1% to 18.4 million vehicles and Russia's to increase by 7% to 1.8 million.
Read more
4. Interview: Launching a manufacturing career via an apprenticeship scheme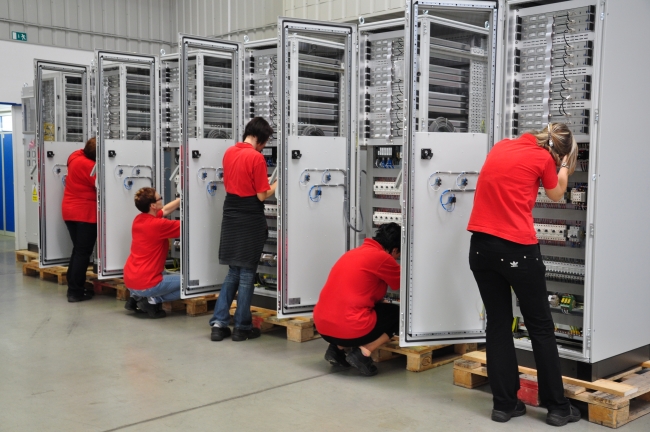 Innovations within technology and automation mean that UK manufacturing is experiencing an exciting period of rapid change, with much to offer school leavers who have a passion and aptitude for science, technology and engineering. Deciding on the right career path within manufacturing however, and the best route to take to make those dreams a reality, can sometimes seem a daunting prospect for young people considering their options. Electro-Mechanical Engineering Technician, Jack Mottershaw, joined the JJS Manufacturing three-year Advanced Apprenticeship Scheme in September 2011 at the age of 16, after his dad suggested looking at an apprenticeship as an option. Jack explains how entering the manufacturing industry via an apprenticeship scheme can offer huge advantages in terms of combining paid on-the-job training with the opportunity to further your education.
Read more
5. Manufacturing celebrates its stars at national award ceremony

Dynamic manufacturers and talented apprentices from across the UK were recognised as national manufacturing champions at the EEF Future Manufacturing Awards held in London last week. The biggest winner on the night was Weir Minerals Europe, which scooped the Winner of Winners award – a title awarded to the most outstanding company amongst all the category winners. Judges were also won over by Jessica Stone, aged 21, a first year apprentice at Airbus, who was crowned Outstanding Apprentice of the Year. On her win, Jessica said, "This is a massive honour – I can't believe I've won. It's such a wonderful way to crown what has been a fantastic first year of my apprenticeship. I've developed so much and winning this tops it all off. I know that many other young people might be wondering if they should do an apprenticeship – all I can say is take the plunge and you won't regret it! Winners were selected by a panel of judges drawn from business leaders, industry experts and academics, with tough competition from a range of dynamic businesses, small and large, from across the UK.
Read more
---
Our favourite #GBmfg & #UKmfg tweets of the week
"A Wing and Two Players" – we reflect on the #UKaerospace industry in 2017 and Bombardier's battle with Boeing https://t.co/ykWGNM0Z9D @Flighteditor @TheAMRC @RollsRoyce #ukmfg #boeing #bombardier pic.twitter.com/bRk9MHFPFY

— UK Manufacturing Review (@ukmfgreview) 5 February 2018
Jaguar restarts production of iconic D-Type racing cars in Coventry – the first in 62 years https://t.co/P9pe6IrrWH #GBmfg🇬🇧 pic.twitter.com/RIFH8ZHwCS

— Jefferson Group (@Jefferson_MFG) 7 February 2018
Not all manufacturers are moving forward at the same pace when it comes to the adoption of cutting-edge technologies and processes, and this is leading to a widening #productivity gap across firms. https://t.co/4okQxdc7To #4IR #Industry40 #ukmfg #ukproductivity pic.twitter.com/qnQKcfTrHf

— EEF Economics Team (@EEF_Economists) 7 February 2018
Can't wait to see this mighty bucket finished off in all its glory! #weldingwednesday #Britishbuckets #Ukmfg #Miller pic.twitter.com/cgTZOGiQcG

— MillerGroundbreaking (@MillerGBLtd) 7 February 2018
British vacuum cleaner manufacturer Gtech to reshore production from China and create 100 jobs in the UK https://t.co/HcDiZOcxJx #reshoring #GBmfg🇬🇧 pic.twitter.com/UAVJ6oBiXR

— Jefferson Group (@Jefferson_MFG) 4 February 2018
---
Recommendation roundup
Our picks of the best manufacturing and business related content that caught our attention this week.
1. Boeing's new Sheffield facility: the future of manufacturing / via @telegraph
When it comes to advanced manufacturing, Boeing's new production facility in Sheffield is hard to beat. The plant, which is scheduled to open this year, will create spur gears, shafts and housing for Boeing's next-generation aircraft, including the 737, 737 MAX and 777 planes. The new fabrication facility, which represents an investment of £40m and broke ground in September, is part of a drive by Boeing to boost production efficiency with the use of cutting-edge innovation. Everything is driven by pinpoint data insights. Operations can be monitored anywhere in the world and adjusted to optimise machine uptime. It means Boeing can dramatically increase efficiency without compromising on the quality of finished components.
Read more
2. Grasping the opportunities of robotics and automation / via @the_MTC_org
Last month, the Centre for Cities published their Cities Outlook 2018 which highlighted that whilst technologies such as automation and artificial intelligence (AI) will boost jobs across the country, there was also the possibility for a high level of job displacement with cities in the South faring better than those in the Midlands and North. The fear of mass job displacement from an increase in automation and AI has been warned of for many years now. But it is nothing new, indeed similar fears were raised against the rise of the typewriter, the steam engine or even the spinning jenny. In each case, the overall fear of mass unemployment has never come to fruition. Within the manufacturing industry, high levels of productivity would not be possible without the introduction of automation. A typical automotive manufacturer simply could not keep up with the demand for volume or consistency without these technologies. So whilst a typical vehicle assembly plant may have seen the number of workers in its body assembly area fall with a sharp increase in the number of robots, the complete assembly plant have seen significant increases in prosperity and jobs. This cascades into the plant's supply chain and local supporting businesses too.
Read more
3. How Mary Barra silenced her critics as CEO of General Motors  / via @BIUK
From simplifying the company's dress code to a mantra of 'identify what's necessary and cut everything else', this article takes a look at how Mary Barra transformed General Motors by cutting unprofitable ventures and investing in the future, and silenced her early critics who called her a 'lightweight' when she became CEO of GM. Mary's focus on efficiency and efficacy has driven the decisions she's made in over 35 years of working at the company. This has meant removing GM from an unprofitable Russian market, selling Opel (the company's former European branch), and decreasing manufacturing in Australia. She's used these divestments as an opportunity to focus GM's attention on the more lucrative American and Chinese markets, as well as the kinds of investments that could keep GM competitive over the long term. Post-bankruptcy, GM has become consistently profitable, built up a healthy balance sheet, and become a leader in electric and autonomous car technology.
Read more
---
And finally, some bonus light hearted picks to add to your reading list this weekend:
1. Super Bowl 2018: which brands won the ad battle? / via @MarketingWeekEd
The Super Bowl is one of the biggest advertising platforms in the world, with brands reportedly shelling out a whopping $5m in return for a 30-second ad slot. But with the stakes so high – and with the competition fiercer than ever, it takes a lot to stick in viewers' minds for the right reasons. While many brands chose last year's Super Bowl to make a political statement, it was the brands that opted for humour that won over viewers. And it looks like advertisers learned from last year, because pretty much all the big winners this time around set out to make viewers laugh, with NFL and M&M's coming out on top.
Read more
2. Sleep myths debunked: Do you need eight hours a night and is coffee before bed a bad idea? / via @independent
From 'drinking coffee before bed will keep you awake at night' to 'we need less sleep as we get older', sleep expert Dr Neil Stanley de-bunks some of the most common misconceptions around sleep, and explains which ones are actually true.
Read more
Spot something you think we should see? Share with us! Email hello@zenoot.com and we may feature it in an upcoming post.