The Friday Roundup – 09/08/2019

Every Friday, we round up our top 5 most popular reads from the week, along with sharing some of our favourite finds from around the web.
This week's roundup sees Coca-Cola European Partners invest £23m into its East Kilbride operations, LEVC celebrates production of its 2,500th electric taxi, plus a look at how Quorn makes the filling for Greggs' vegan sausage rolls...
Our top 5 most read this week
1. Coca-Cola European Partners invests £23m at Scottish factory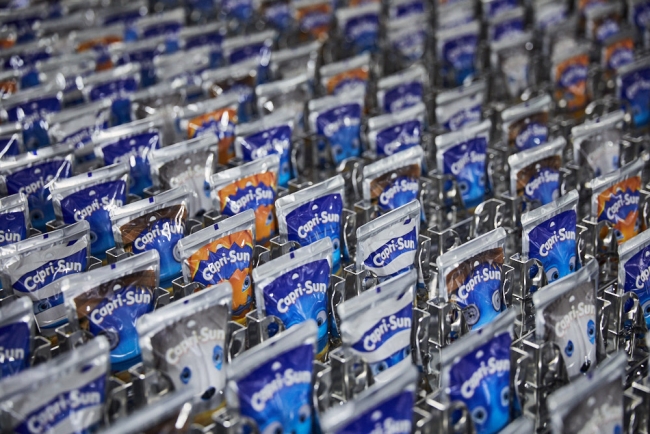 Coca-Cola European Partners (CCEP) is investing £23m into its East Kilbride operations, in what the company says is a demonstration of its ongoing commitment to manufacturing excellence and innovation in Scotland. The investment is for two new production lines dedicated to making Capri-Sun, one of the largest kids' juice drinks brands in GB, worth £68m. The new lines are state-of-the-art robotic multi-pack fillers made bespoke for the site and use the latest energy-saving technology to reduce energy use and water consumption. This includes automatic control of conveyors, energy sub-metering to aid monitoring and water efficient pouch-cooling technology. In addition, the lines are equipped to package Capri-Sun multi-packs using a newly developed lightweight corrugated cardboard that enables the use of thinner card with equal strength to the previous card used. In addition to the 170-strong workforce at the site, the new lines will create 18 roles and additional training to upskill the workforce.
Read more
2. The best of British manufacturing | July 2019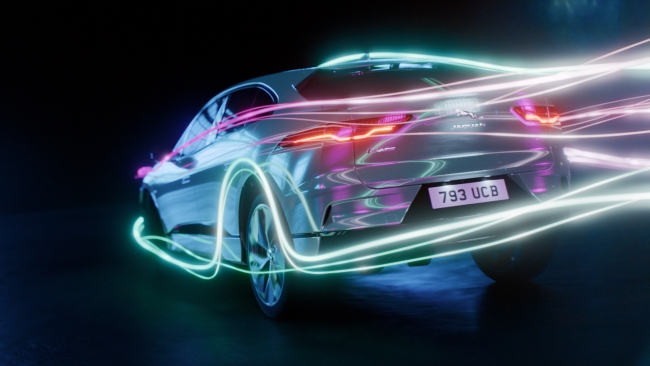 At the start of each new month, we summarise the very best of British manufacturing by showcasing the most popular content featured on our site throughout the previous month. An even more convenient way to read the best news and insight from the manufacturing sector. Some of July's highlights included: Jaguar Land Rover confirming its plans to manufacture electric vehicles at Castle Bromwich, reportedly an investment of around £1bn; Lotus unveiling the world's first fully-electric British hypercar; and JCB securing its largest ever UK Loadall order worth £75m.
Read more
3. LEVC celebrates production of 2,500th electric taxi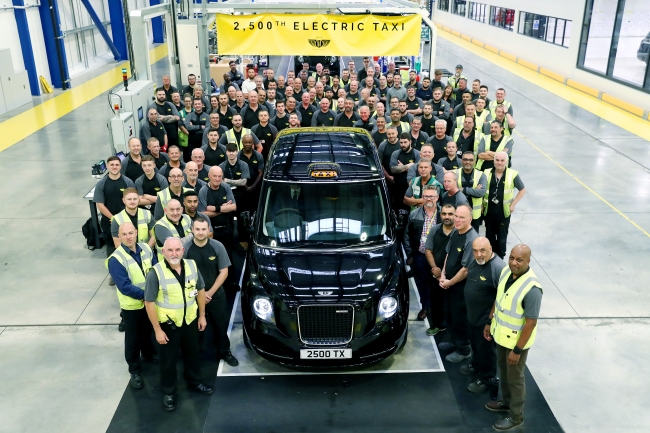 London EV Company (LEVC) has produced its 2,500th TX electric taxi – and the vehicles are already making a huge contribution to reducing urban emissions in London, cities across the UK and in Europe too. LEVC manufactures the world's only purpose-built, range-extended electric taxi from its state-of-the-art factory in Ansty, Coventry, where more than £500m has been invested by parent company GEELY into developing and manufacturing the world's most advanced taxi since 2014. Based on the TX, LEVC's new light commercial vehicle CV will be made at the same facility. In the near future, LEVC will add to its commercial vehicle range with a new line-up of models that will use shared technology with GEELY Commercial Vehicles. The cabs have proved a major hit with drivers, passengers and cities alike thanks in no small part to the technology that lies underneath the re-imagined, yet still iconic bodywork: the TX eCity range extender powertrain, which allows the taxi to run in full electric mode for up to 80 miles, slashing emissions and driver running costs and giving passengers a quieter and more soothing ride.
Read more
4. Around Noon announces new jobs & significant £7m investment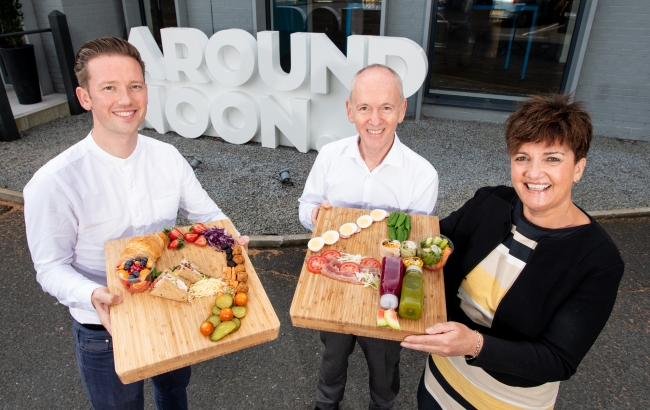 Newry-based Around Noon, producer of a wide range of 'Food-to-Go' products, has announced that it is investing over £7 million in a major expansion to develop sales in the Great Britain and ROI markets. The expansion will also see the company create 94 jobs. Around Noon, which this year celebrates 30 years in business, employs 328 people and has facilities in Newry, Dublin and Slough. Invest Northern Ireland is providing financial assistance for 54 of the new jobs, several of which are at director and manager level. It is also supporting market development activity and the implementation of a new production management system to drive efficiency improvements in the company and help the company to scale.
Read more
5. Hendrik Veder Group makes seven-figure investment in UK operations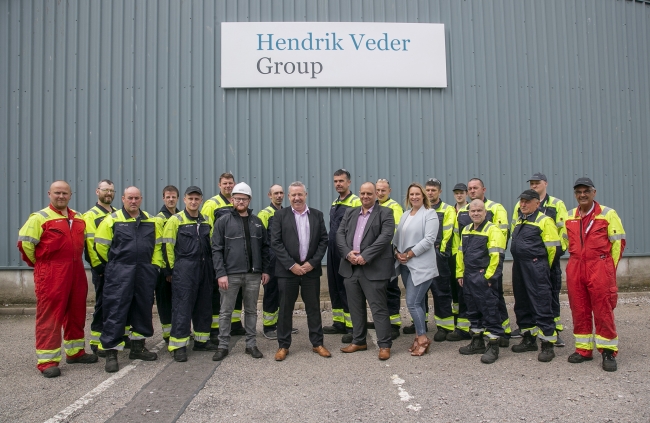 Two years after establishing its Aberdeen presence, Hendrik Veder Group is maintaining its commitment to growth in the region, reporting a strategic acquisition, significant contract wins and an exponential increase in staff numbers within the last 12 months. With sites in five European countries, the Netherlands-headquartered company specialises in steel wire & fibre rope products, lifting and inspection services and next generation asset management provision, operating one of the largest wire rope sling production and test facilities in Europe. The seven-figure investment in UK operations comes as part of an ambitious growth plan through investment in the group's UK sites in Aberdeen and Sheffield. International Development Director, Harry MacLean, said: "Our shareholders, Active Capital Company, have provided support at a time when continued investment in manufacturing operations is very welcome ahead of Brexit. This investment is testament to the confidence they have in our UK-based teams and has resulted in the ability to synergise our UK provision with that of the wider group."
Read more
---
Our favourite #GBmfg & #UKmfg tweets of the week
British supercar manufacturer McLaren Automotive to open new 51,835 sq ft facility at Woking Business Park in Surrey later this year https://t.co/fKz0wAFKdL #UKmfg #GBmfg🇬🇧 pic.twitter.com/Thqgt2E1mF

— Jefferson Group (@Jefferson_MFG) August 4, 2019
We're delighted to soon share with you a short film from our #UKManufacturing site in Cornwall, underpinning the values of quality & efficiency for our customers. Here's a preview…#UKMfg #UKEng #Manufacturing #Engineering #DeliveryFleet #botthttps://t.co/4LF9TgJl49 pic.twitter.com/JL3GvH6biD

— Bott (@Bott_Ltd) August 2, 2019
Antrim #Manufacturing firm @sammouldings on track to complete significant multimillion-£ investment as part of its growth plans. The firm, which employs a workforce of 200,
boasts one of the most advanced production facilities in Europe. #UKmfg #GBmfg https://t.co/3gesG8vKB3 pic.twitter.com/daovwA4sae

— TomChapell (@TomChapell) August 6, 2019
We have an exciting announcement! 💥

We have recently made a £1 million investment into a new #lasercutting machine,
the @TRUMPFinc 10KW fibre laser will be arriving towards the end of August.

More information to come soon.#ukmfg #gbmfg pic.twitter.com/5RjK1WxG8H

— Subcon Laser Cutting (@SubconLaser) August 6, 2019
Here's a little look at some of our daily jobs at the Craven warehouse. #MadeInBritain #Manufacturing pic.twitter.com/sVDtedSSYh

— Craven & Co Ltd (@CravenSolutions) August 5, 2019
---
Recommendation roundup
Our picks of the business and manufacturing related content that caught our attention this week.
1. The 21st century engineer? / via @SAFRAN
Where does the engineering profession stand today? France now trains about 30,000 budding engineers a year, whereas the national economy will need 50,000 or more. What caused this gap? One likely factor is the negative image that technology may project – and especially its impact on society and the environment. Younger generations clearly feel a need to address the major challenges of their times. The 21st century needs committed engineers. Committed to the climate, and to applying technologies that optimize and liberate, as Safran's Stephane Abrial explores.
Read more
2. How Denmark became the unlikely home of the robotics industry / via @IMechE
It's perhaps not the first place you'd think to turn to for robotics expertise, but Denmark ranks seventh in the world for global robot density – the number of multipurpose industrial robots per 10,000 employees in the manufacturing sector. The country has a substantial robotics base, including world-class manufacturers and academic programmes. Denmark hosts many full-scale test facilities and has a long tradition of developing solutions for complex processes in collaboration with end users. So what's behind the country's success in automation?
Read more
3. How Quorn makes the filling for Greggs' vegan sausage rolls / via @guardian
It's an off-white paste with the consistency of Play-Doh and a malty whiff – and it is taking the high street by storm. The unappetising formal name for this sought-after food is mycoprotein but it is better known as the basis for products including mince, nuggets, burgers and now Gregg's sellout vegan sausage rolls. The fungi-based protein is mass-produced by the meat-free specialist Quorn Foods in the world's largest "meat alternative" factory, outside Darlington, where it has been grown from a starter culture over a period of 35 days in towering metal fermenters. The raw paste, which later emerges on shop shelves as Quorn, is then packed into huge wheeled buggies, ready for the next stage of its transformation into one of the UK's most popular meat-free snacks.
Read more
---
And finally, some bonus picks to add to your reading list this weekend:
1. Zara uncovered: Inside the brand that changed fashion / via @BBCNews
The Spanish clothing giant is bucking the trend of many of its struggling high street competitors and posting record sales. Considering the success and size of the company, it might be thought of as a bit of an enigma. It doesn't advertise, it does little marketing and its boss, who was named best performing chief executive in the world by a business magazine last year, has not given any big interviews, until now. Pablo Isla recently laid out plans for Zara's future and said it was all about a digital and sustainable transformation. But is it possible for a company to be sustainable, when the entire business is about getting shoppers to buy as much fashion as possible?
Read more
2. Why indoor air quality matters to our bodies and our brains / via @BBC_Worklife
Do you know your office air quality? Improving indoor air quality may boost cognitive abilities as well as health. So how should buildings be designed to make us more productive?
Read more
Spot something you think we should see? Share with us! Email hello@zenoot.com and we may feature it in an upcoming post.