The best of British manufacturing | July 2019
At the start of each new month, we summarise the very best of British manufacturing by showcasing the most popular content featured on our site throughout the previous month. An even more convenient way to read the best news and insight from the manufacturing sector.
Highlights in July 2019 included:
• Jaguar Land Rover confirming plans to manufacture electric vehicles at Castle Bromwich, reportedly an investment of around £1bn
• Lotus unveiled the world's first fully-electric British hypercar
• The electric vehicle theme continued with MINI unveiling the new MINI Electric at its Oxford plant, where production will start in late 2019, and Hyperdrive officially opening its battery manufacturing facility called HYVE
• JCB secured its largest ever UK Loadall order worth £75m
• Princes Group completed the first phase of an £80m investment at its Long Sutton plant
• We took a look inside the Airbus factory in Broughton, which is responsible for assembling wings for the entire family of Airbus commercial aircraft
• Creative Composites announced it was creating 132 jobs and investing £11m expanding its manufacturing facility
• SMMT released an insightful report highlighting the sustainable growth the automotive sector has enjoyed over the last 20 years and that productivity has risen by 208% during that period
• Official data released by the Government confirmed that UK defence & security export orders rose to a staggering £14bn in 2018
• Other investment announcements included Müller completing a £50m expansion project at its Telford plant and Taylors of Harrogate announcing a £14m investment to support a move to 24/7 tea production later this year
Thanks as always for your support, let's keep sharing the positivity.
Don't forget, you can sign up to our advert-free newsletter here to keep up to date with all the positivity from across the sector each week: Love Manufacturing?
Top 12 manufacturing highlights in July 2019
1. JLR confirms plan to build electric vehicles at Castle Bromwich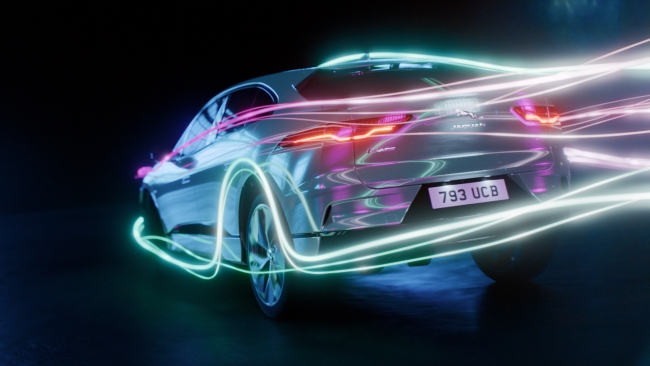 Jaguar Land Rover has confirmed plans to manufacture a range of new electrified vehicles at its manufacturing plant in Castle Bromwich. The company said the announcement is the next significant step in delivering on its commitment to offer customers electrified options for all new Jaguar and Land Rover models from 2020. The first new electric car to be produced at the plant will be Jaguar's flagship luxury saloon, the XJ. The news was confirmed to workers at Castle Bromwich as production of the current XJ came to an end. The announcement, which safeguards several thousand jobs in the UK, is the next stage in execution of Jaguar Land Rover's electrification strategy. In January, the company confirmed plans to bring battery and Electric Drive Unit (EDU) assembly to the Midlands with investment in new and existing facilities.
Read more
2. New MINI Electric unveiled at Oxford plant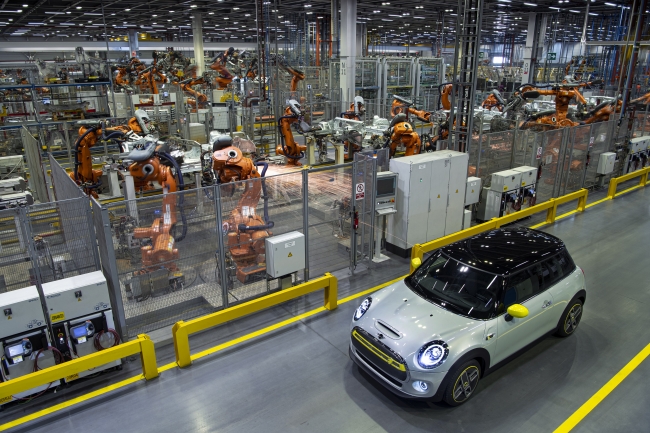 MINI has unveiled the new MINI Electric at its Oxford plant, the home of the brand where the very first Mini was built 60 years ago. After 15,000 potential customers already expressed an interest in the car, the official order books are now open. Manufacturing will begin in late 2019, with first deliveries in the spring of 2020 and exports headed around the world. The MINI Electric will be fully integrated into the production process at Oxford, running down the same lines as all the conventional models. Oxford plant managing director, Peter Weber, said: "This plant builds 1000 cars per day, with a new MINI coming off the line every 67 seconds, so the integration gives excellent production flexibility and allows supplies of the new model to be adjusted according to demand. This is such a proud moment for every single one of our team."
Read more
3. See Inside: The Airbus factory in Broughton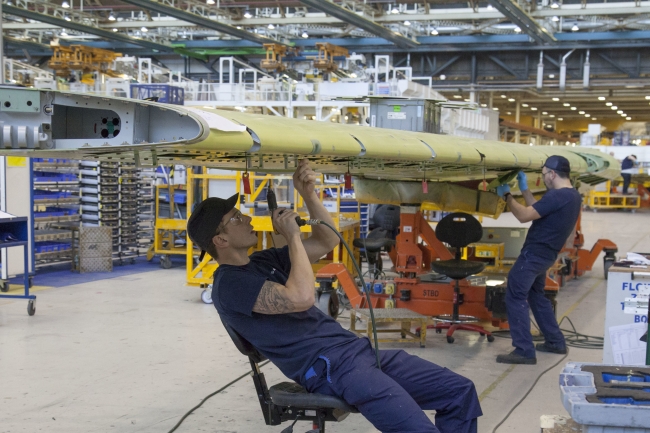 Airbus' Broughton factory in Flintshire, North Wales, has a proud aeronautical history and is where aviation classics such as the Vickers Wellington and Lancaster and De Havilland Comet and Mosquito aircraft were produced. Today, the site is responsible for assembling wings for the entire family of Airbus commercial aircraft, including the A320 and A330 Families, the A380 and the next generation A350XWB (extra wide body) aeroplanes. In the latest instalment of 'See Inside', we take a look around and explore some of the key facts & figures behind the site.
Read more
4. JCB secures largest ever UK Loadall order worth £75m
JCB has secured the biggest single order for Loadall telescopic handlers ever placed by a UK customer as part of a two-year deal worth more than £75m. Ardent Hire Solutions, one of the country's leading plant hire companies, and the UK's largest telehandler hirer, has invested in a fleet of 1,100 Loadalls ranging from the compact 525-60 through to the 550-80. The company is also investing in a fleet of 3CX backhoe loaders, rough terrain fork lifts and the flagship 7T Hi-Viz site dumpers that address key safety concerns experienced on construction sites today. The machines are built at JCB's Staffordshire factories, powered by JCB engines from JCB Power Systems factory in Derbyshire and with transmissions and axles from JCB Transmissions in Wrexham. They are also fitted with the latest JCB LiveLink telematics fleet management system giving real-time information on the machines' operation and safe usage.
Read more
5. Princes completes first phase of huge £80m Long Sutton investment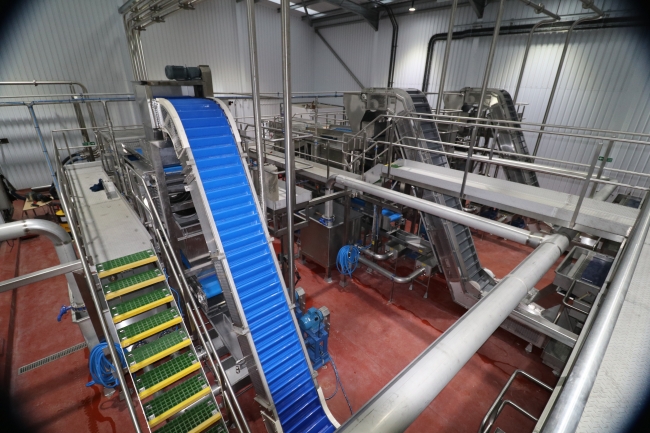 Princes has completed the first phase of a planned £80m investment in its Long Sutton site in Lincolnshire with the opening of a new pea plant at the facility. The investment is Princes biggest ever capital investment and Long Sutton is the firm's largest food production site in the UK, producing a range of canned products including peas, pulses, beans, bean meals, fruits and canned ready meals. The core investment project at Long Sutton is worth over £63m and is set to continue over a two year period, during which the factory will remain fully operational. The project will involve the refurbishment and development of significant aspects of the site including a new raw material warehouse and handling facility, and a flexible production line for canned ready meals. A further £17m is also being invested in capital projects over the same period, including a replacement hydrostat cooker, a soft water plant and new anaerobic digester, which processes waste into biodegradable material.
Read more
6. UK automotive sector celebrates 20 years of sustainable growth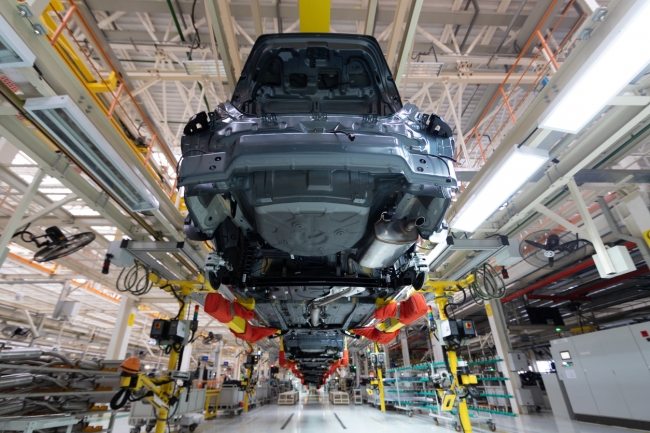 The 20th annual Sustainability Report, published by SMMT, has revealed the environmental, economic, and social gains achieved by the sector over the past two decades, highlighting the substantial improvements in areas such as energy and water use, waste to landfill and CO2 emissions. Over the past 20 years, automotive manufacturing has grown to become one of the UK's most important economic assets, turning over £82 billion in 2018 – an uplift of 70% since the first Sustainability Report was published in 1999. At the same time, workers have experienced a significant wage boost, with average automotive wages have risen by 85% over the period, compared with 61% across wider manufacturing. Productivity has increased considerably, with automotive output per job growing by 208%, whilst the value of exports has also grown significantly, with 81.5% of cars produced in 2018 destined for international markets compared with 63.9% in 1999.
Read more
7. Lotus unveils new British-built Evija hypercar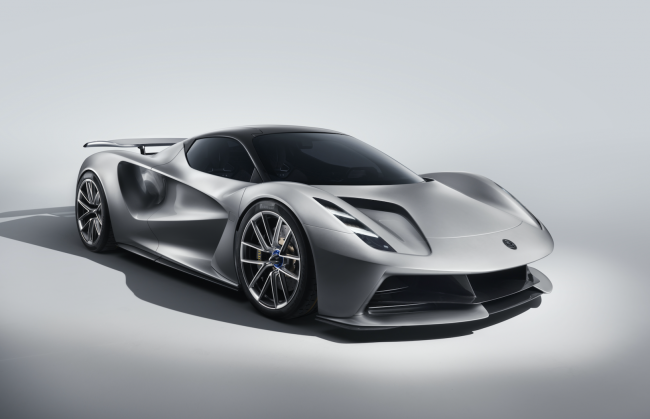 Lotus has unveiled the world's first fully-electric British hypercar, the all-new 'Evija'. With unparalleled performance and a target power output of 2,000 PS, the firm says it sets new standards in terms of advanced EV engineering and the most powerful series production road car ever built. As a name, Evija (pronounced 'E-vi-ya') means 'the first in existence' or 'the living one'. The Evija marks the start of an exciting new chapter in the history of an iconic British sports car brand. It is the first hypercar from Lotus, and the company's first model with an electrified powertrain, which has been developed with technical partner Williams Advanced Engineering. Production is limited to not more than 130 examples, making it among the most exclusive cars ever launched. Hethel, close to Norwich, has been the home of Lotus since 1966 and the company has confirmed production of the Evija will begin there during 2020.
Read more
8. Taylors of Harrogate investing £14m to increase production capacity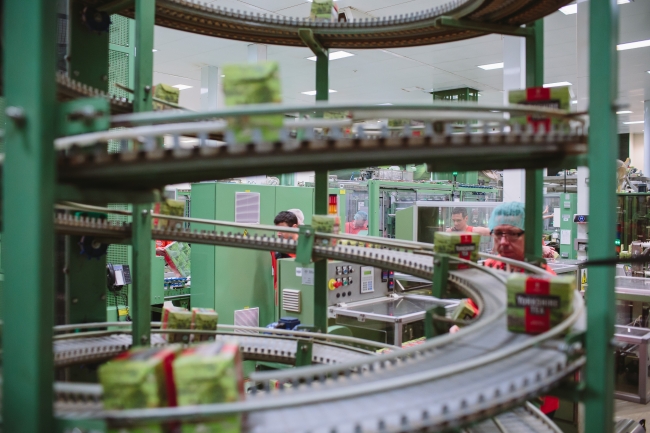 Taylors of Harrogate, the Yorkshire-based tea and coffee company, is recruiting for more than 20 new jobs as it continues the expansion of its factory operations. The business, which is home to the Yorkshire Tea and Taylors of Harrogate brands, has recently completed the installation of a new tea blending area which is part of a £14m investment to expand and improve its factory and offices. Later this year, Taylors will be moving to 24/7 production for the first time in its 130-year history to accommodate growing demands for Yorkshire Tea and Taylors of Harrogate products both in the UK and internationally. The move towards 24/7 production will lead to an extra 50% production capacity.
Read more
9. Müller completes £50m expansion project to increase capacity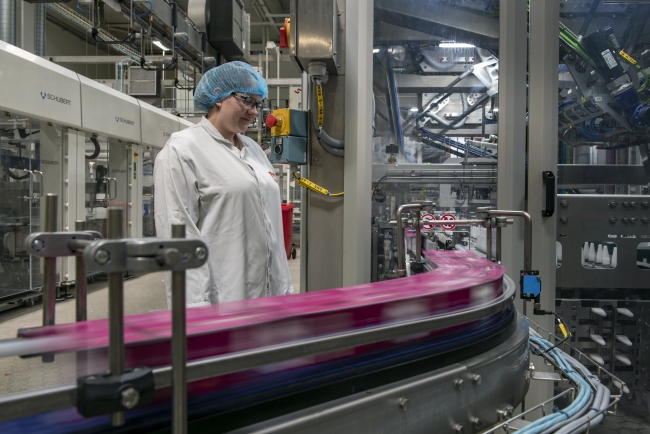 A £50m expansion project to build a chilled yogurt manufacturing facility capable of producing 500 million pots each year in Telford, has been completed. The investment, which has created 65 new jobs in the area, enables Müller to meet growing demand from consumers for branded and private label yogurts made with milk from British farms. The project has doubled the size of the company's current Telford site, increasing its capacity to make products in formats including big pots, split pots and regular fruited yogurts. The Telford expansion includes the installation of three new state-of-the-art production lines, the modernisation of three existing lines, the installation of an energy efficient cooling facility and a new automated high bay warehouse. It also ensures that Müller has the manufacturing footprint to pursue potential further increases in production at the site of up to 700 million pots in future years, as the business continues to grow.
Read more
10. Hyperdrive opens new battery pack manufacturing facility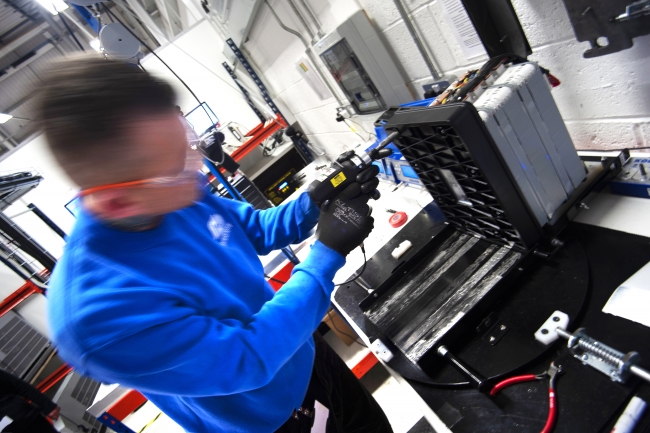 Hyperdrive Innovation, designer and manufacturer of lithium-ion battery technology, has officially opened its battery manufacturing facility called HYVE. The new site becomes the UK's largest independent battery manufacturing facility, outside major Original Equipment Manufacturers (OEMs). Sunderland-based Hyperdrive – which makes battery packs for electric vehicles and energy storage systems – has invested £7m into its manufacturing capabilities since moving to the site in 2014. The new site will allow the TechTrack100 company to produce up to 30,000 battery packs annually and cater to the company's growing demand from international customers. High profile customers set to benefit from HYVE include the world's largest online grocery retailer and JCB, for whom Hyperdrive supply the battery systems for their first electric excavator. The industry leading machine is now in production at JCB's Staffordshire site.
Read more
11. UK defence export orders in 2018 were worth £14bn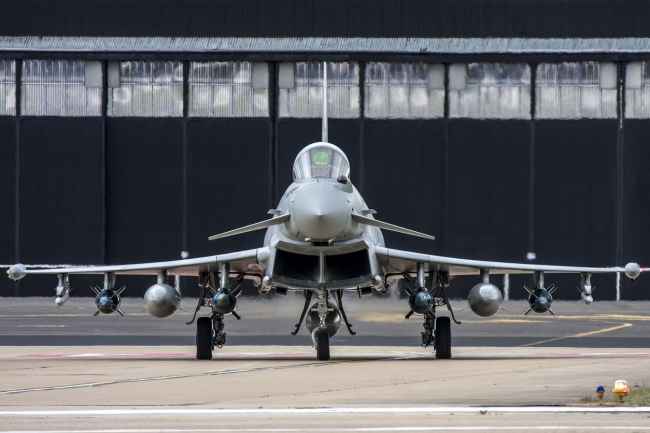 Official 2018 defence and security export statistics published by the Government show defence export orders rising to £14bn last year. The figures mean the UK remains the second-largest defence exporter globally, based on a 10-year rolling average of orders. Security exports stood at £5.2bn in 2018, with cybersecurity exports the largest component at £2.1bn in value, up from £1.8bn the previous year. ADS Chief Executive Paul Everitt, said: "The UK's defence and security industry is a world leader, trusted to deliver innovative and advanced equipment to the UK Armed Forces and our international partners. The success of our defence industry makes an important contribution to our national prosperity, delivering 135,000 jobs in the UK in this high-value sector." Further statistics can be found through the link below:
Read more
12. Creative Composites to invest £11m & create new jobs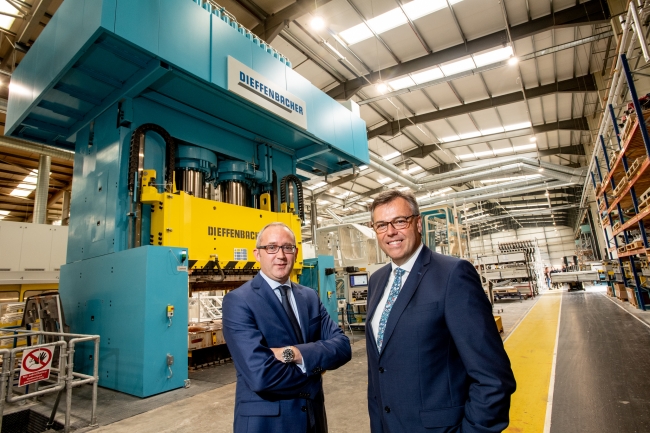 Creative Composites, a Lisburn-based manufacturer of advanced composites, is investing £11m in new machinery and expansion of its facilities to capitalise on growth opportunities for composite components. 132 new jobs are also being created as part of the expansion, half of which are already in place. Among the new technology installed as part of the investment is the UK's largest compression mould press. Creative Composites works with customers across a diverse range of industries including automotive, rail, bus & coach, off-highway and medical. Invest Northern Ireland has offered £1.5million towards this capital project part-financed by the European Regional Development Fund under the Investment for Growth and Jobs Programme 2014-2020. The new jobs being recruited include production operatives, engineering and managerial positions. Once all the jobs are in place they will generate over £2.7m annually in additional salaries to the local economy.
Read more
Click the banner below to read more across our site