The Friday Roundup – 11/10/2019

Every Friday, we round up our top 5 most popular reads from the week, along with sharing some of our favourite finds from around the web.
This week's roundup sees Wren Kitchens given the green light for its new £120m manufacturing site, Crewe's Bentley Motors achieves carbon neutral certification, plus a look at how Porsche's first all-electric sports car is made…
Our top 5 most read this week
1. Bentley Motors' Crewe factory achieves carbon neutral certification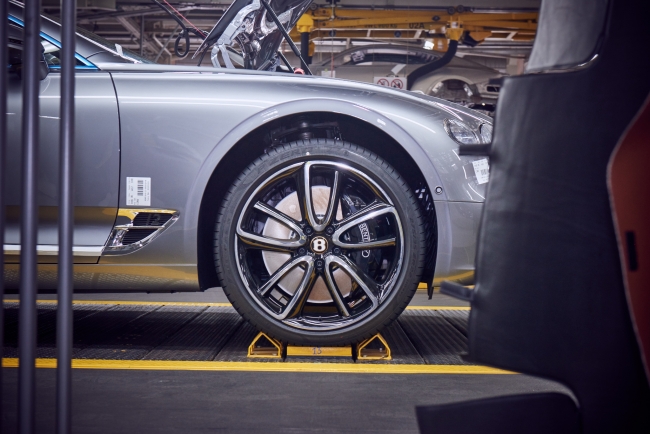 Bentley Motors has achieved carbon neutral certification for its factory headquarters in Crewe, progress that the firm says is another important step on its journey to become the world's most sustainable luxury automotive manufacturer. The certification from the Carbon Trust, which confirms that the company meets the internationally recognised PAS 2060 standard for carbon neutrality, reflects measures taken by the company to reduce the carbon emitted in its operations, including the use of renewable electricity. 100% of Bentley's electricity is generated by either on-site solar panels or purchased as certified green electricity. All emissions that cannot be eliminated are compensated with high quality offsets.
Read more
2. Green light for new £120m Wren Kitchens manufacturing site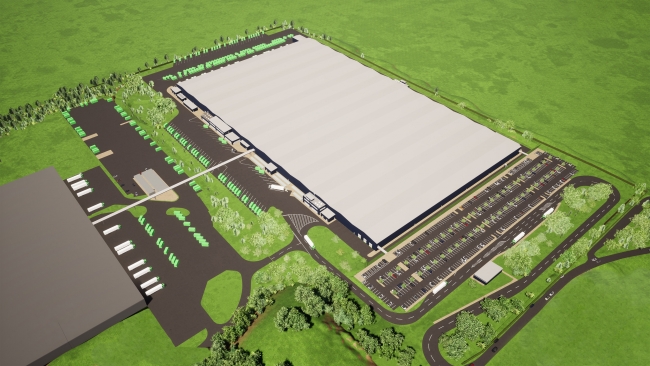 Wren Kitchens has secured approval from North Lincolnshire Council for the development of a £120 million state-of-the-art kitchen manufacturing facility located behind its existing factory on the Barton-upon-Humber 180-acre estate. As reported in June, the 990,000 sq.ft. development is Wren's largest single investment and it will be a major boost to the UK economy bringing with it a wealth of multi-skilled job opportunities in not only manufacturing but also IT development, engineering, customer service and product development. From opening its first showroom 10 years ago, Wren has grown to become the UK's largest kitchen retailer with 83 showrooms nationwide, and a further five opening this year.
Read more
3. Liberty starts work on new £10m powder metals facility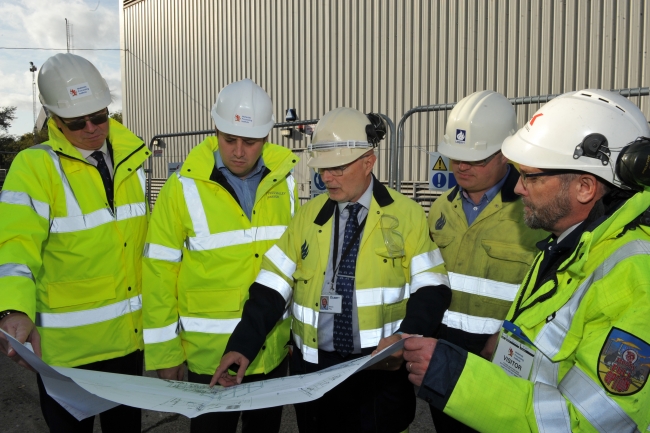 Liberty, part of the GFG Alliance of industrial companies, has begun construction of a powder metals development facility in Teesside that will expand the group's reach in specialist metals and, ultimately, into the emerging market for materials for 3D printing. An initial £10m is being invested to set up the Liberty Powder Metals business including a state-of-the-art vacuum induction inert gas atomiser at its core. The facility is designed to achieve the highest-quality stainless steel and superalloy powders, helping Liberty to enhance its status in a global market estimated to be worth £8bn a year. Alongside the atomiser, there are plans to install a range of sieving, blending, packaging and analytical equipment.
Read more
4. Advanced Diesel Engineering to expand & create new jobs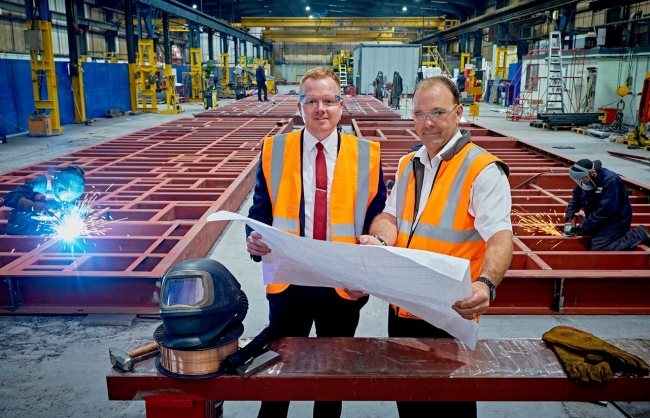 Advanced Diesel Engineering is to expand and invest in new manufacturing premises that will create new jobs following financial support from the Barclays Northern Powerhouse Fund. Established in 1998, Advanced Diesel Engineering is headquartered in Pontefract. The business is a leading supplier of diesel generators, power generation solutions and bespoke acoustic enclosures for generators used across a wide variety of sectors. The company also design and manufacture switchgear enclosures. The new funding from Barclays has enabled the business to purchase a second manufacturing site in Rotherham. Advanced Diesel Engineering employs over 120 staff locally in Pontefract with a further 80 roles expected to be created at the new Rotherham site.
Read more
5. Alucast completes £2.25m investment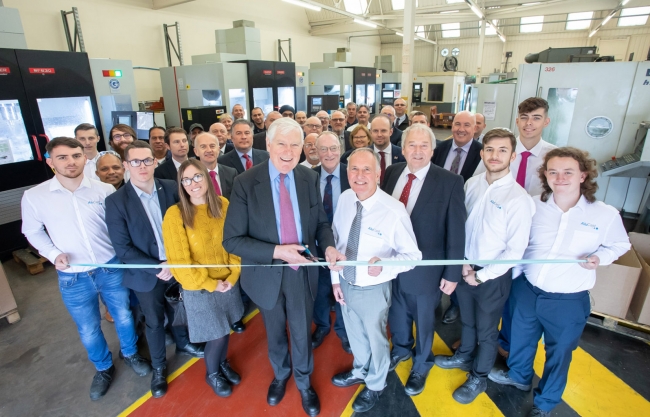 Alucast has pushed aside the uncertainty of Brexit to complete a major £2.25 million investment drive. The firm has upgraded its casting capability and opened a new 7,000 sq ft machine shop to support the growing demand of its automotive customer base for lightweight, complex components. The UK's leading independent aluminium foundry can now call upon 20 CNC machines at any one time, with five of those 5-axis, providing bed sides ranging from 400mm to 630mm. This investment will deliver a 30% increase in capacity to take on up to £3m of new projects, not to mention the ability to reduce lead times and achieve even greater repeatable quality. Alucast will use the additional capacity to provide thin-walled lightweight castings for Aston Martin in South Wales, as well as new components for Lotus and low-pressure work for Morgan.
Read more
---
Our favourite #GBmfg & #UKmfg tweets of the week
Celebrating 50 years of JCB Wheel Loaders! https://t.co/pHH1OQKv9v pic.twitter.com/3k404rlVzr

— JCB (@JCBmachines) October 7, 2019
From robots to rockets, engineers make it happen. Show the world that they can turn leave their mark on the world for years to come as an engineer: https://t.co/7D4StUHwiO #ThisisEngineering pic.twitter.com/zSnJerf5yy

— This is Engineering (@ThisIsEng) 3 October 2019
Masculinity in Engineering study came out yesterday from @EqualEngineers representing the first of its kind survey of perceptions in engineering culture. #engtechdiversity https://t.co/8tWPpAfHnA pic.twitter.com/stE1l3v2G8

— Dawn Bonfield MBE (@dawnbonfield) 4 October 2019
This week for #HowWeMakeIt we're profiling Make UK members @threewaypress!

Based in the West Midlands they are a presswork & #injectionmoulding business. They serve a variety of sectors including automotive, construction & electrical

Find out more https://t.co/5gcdo7JSfF pic.twitter.com/YJyL2T3phu

— Make UK (@MakeUK_) 4 October 2019
As part of @BradfordMfg we have students from @SouthCravenSch with us. They are currently having a tour of our site. #UKmfg pic.twitter.com/Y3HvkczD6k

— Airedale Chemical (@AiredaleC) 8 October 2019
---
Recommendation roundup
Our picks of the business and manufacturing related content that caught our attention this week.
1. How the Porsche Taycan is made / via @YouTube
In official footage, Porsche details how its first all-electric sports car is made within the new wing of its main plant in Zuffenhausen, Germany. Every step is optimized to produce the Taycan efficiently and with detailed precision – achieving the highest level of craftsmanship that is innately Porsche.
Read more
2. Female engineers flourish but numbers stay stubbornly low / via @FinancialTimes
Many female engineers report positive experiences, but old prejudices are hard to shift.
Read more
3. Flexible working is 'good for business' admit Scottish business leaders / via @TheScotsman
Almost nine in 10 Scottish business leaders who offer flexible working say it has had a positive impact on their business, according to research. The employers surveyed reported benefits to the business including increased productivity among workers (37 per cent), better staff retention (40 per cent) and almost a third (30 per cent) reported fewer staff were off sick.
Read more

---
And finally, some bonus picks to add to your reading list this weekend:
1. £20 note: New design for Britain's most-forged banknote / via @BBCNews
The new design of Britain's most common, and most forged, banknote has been unveiled by the Bank of England. In the first half of this year, 88% of detected banknote forgeries were £20 notes, the Bank's statistics show. Security features on the next £20 note, which enters circulation on 20 February next year, will include two see-through windows on the note and a metallic hologram.
Read more

2. Collision course: why are cars killing more and more pedestrians? / via @guardian
For drivers, roads are safer than ever – but for people on foot, they are getting deadlier. Car companies and Silicon Valley claim that they have the solution. But is that too good to be true?
Read more
Spot something you think we should see? Share with us! Email hello@zenoot.com and we may feature it in an upcoming post.