The Friday Roundup – 12/04/2019

Every Friday, we round up our top 5 most popular reads from the week, along with sharing some of our favourite finds from around the web.
This week's roundup sees Tulip invest £2.3m at its Lincolnshire snack facility, Forterra prepare to double production capacity with a £95m site expansion, plus a fascinating long-read on how Lister revived a great British racing car company…
Our top 5 most read this week
1. Subcontract manufacturing sector continues to grow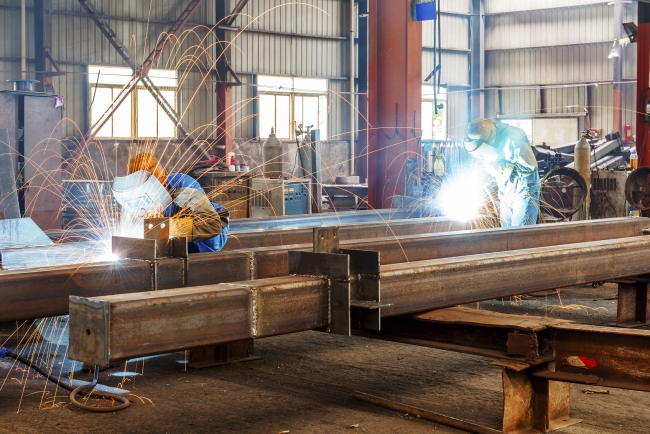 The UK subcontract manufacturing market continued to grow in the first quarter of 2019, despite a continued lack of resolution on Brexit. According to the latest Contract Manufacturing Index (CMI) figures, business was up 7% in the first three months of 2019, compared to the final quarter of 2018. Taking a longer-term view, it was also up 6% compared to the first quarter of 2018 and up by a third since the Brexit vote in the second quarter of 2016. Within the headline figure, there was a surge in business in the fabrication sector, which was up 66% on the previous quarter, while machining dropped back by 14%. Overall fabrication accounted for 62% of the value of the market, with machining accounting for 31% and other processes, such as electronics and plastic moulding, accounting for the remaining 7%.
Read more
2. UK in pole position in £62 billion self-driving car race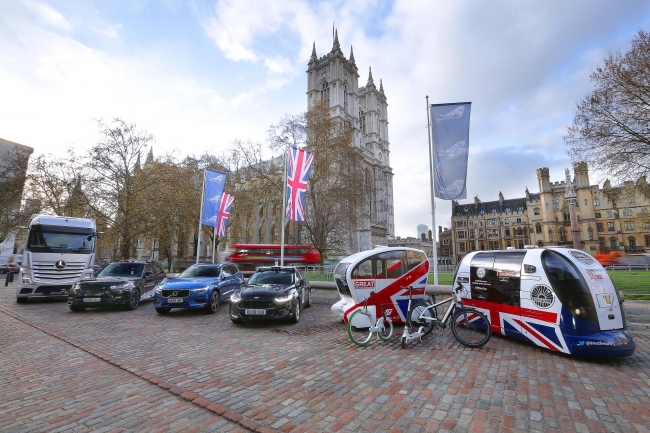 The UK is in pole position in the global race to market for connected and autonomous vehicles (CAVs), with a £62 billion boost to the UK economy by 2030 up for grabs, according to a major new report published by SMMT and Frost & Sullivan. The UK is in a strong position to capitalise, with more than £500 million already committed by industry and government to CAV R&D and testing. Autonomous driving trials are taking place in our major towns and cities, we are home to four major CAV test beds and three additional sites focused on highways, rural and parking, with more than 80 collaborative R&D projects underway. The next game-changing step is to move from testing CAV technologies to deployment in the real world. The report, Connected and Autonomous Vehicles: Winning the Global Race to Market, identifies three critical areas that will help CAV rollout and in which the UK has a significant advantage: supportive regulation, enabling infrastructure and an attractive market. The report also ranks the UK above other major automotive countries, including Germany, US, Japan and South Korea as a global destination for the mass rollout of CAVs. The full report can be viewed on the link below:
Read more
3. Tulip invests £2.3m at Lincolnshire snacks factory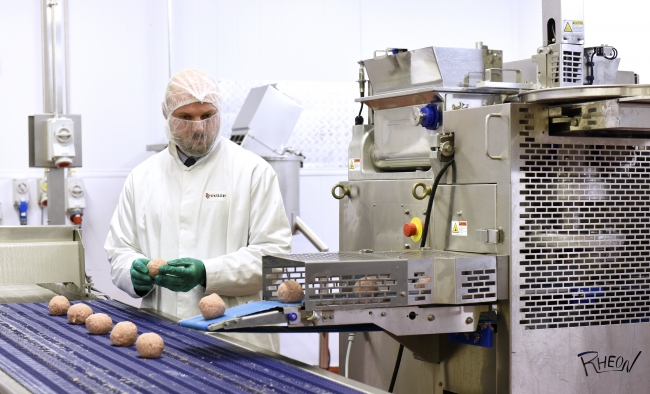 Tulip is investing £2.3m in its specialist snacking site at Ruskington to support increased demand for core traditional products, while enhancing its capability to bring exciting new innovations to market. The Lincolnshire factory, which employs 450 workers, is the world's largest Scotch egg manufacturer and the UK's leading producer of cocktail sausages. It also produces a range of mini-filled bites and seasonal products. The investment will allow Ruskington to create a smaller specialist factory on-site to bring complex niche products, developed for retailers by Tulip's innovative NPD specialists, to store quickly and efficiently. Andrew Cracknell, CEO of Tulip, said: "This significant investment in our Ruskington facility underlines our on-going commitment to the Lincolnshire region and demonstrates continued inward investment into the UK by our parent company Danish Crown. We're confident that the site will be well placed to help drive our business forward in the years ahead."
Read more
4. Forterra to invest £95m at Desford plant following planning approval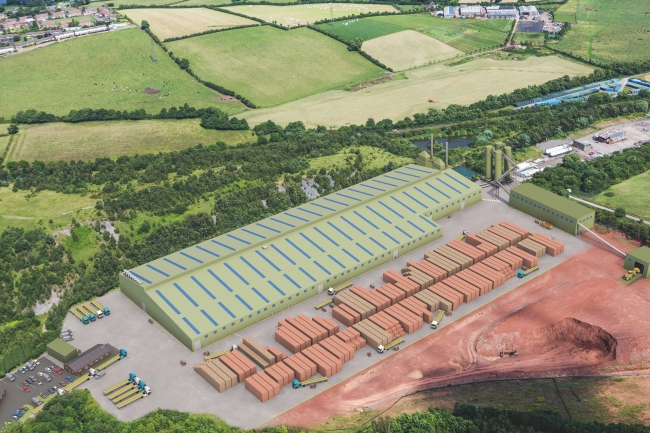 Leading building products manufacturer Forterra is set to commence a £95m project to double production capacity at its Desford plant, after the planning application for a new facility was permitted, subject to conditions and a legal agreement. The major investment promises to transform the company's Desford facility in Leicestershire into both the largest and most efficient brick factory in Europe, whilst increasing Forterra's overall production capacity and consolidating its role in the future of UK housebuilding. With a current output of 85 million bricks per year, the Desford plant's production capacity is set to double in the next three years as a result of the investment to 180 million bricks annually – enough to build 24,000 average-sized family homes. On a company-wide scale, this will increase Forterra's overall brick production capacity by 16%. This twofold increase in output will be achieved via the construction of a new, modern facility with state-of-the-art automated processes that will minimise the plant's environmental impact. The new premises will be built alongside the current factory, ensuring that the latter remains operational in order to maintain production during the changeover. Production is expected to commence in 2022.
Read more
5. Competitiveness programme for automotive manufacturers announced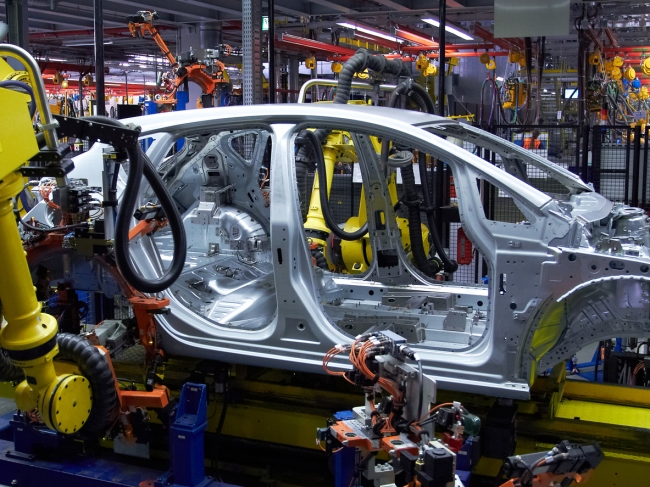 The Department for Business, Energy and Industrial Strategy (BEIS) has announced its selection of the National Manufacturing Competitiveness Levels (NMCL) programme as the mechanism to deliver the government's national supplier competitiveness and productivity improvement initiative. NMCL has been designed to improve competitiveness, raise workforce capacity and increase productivity of UK manufacturers, thereby boosting the nation's exports and economic growth. Led and match-funded by industry, and with the backing of 25 of the UK's largest manufacturers, NMCL has been jointly developed by the automotive and aerospace sectors for application across all areas of manufacturing. NMCL is designed to help manufacturers of all sizes and stages of development understand how competitive they currently are and develop the specific business capabilities they need to boost their performance. NMCL projects will typically last from six months for smaller initiatives to up to three years for entire business transformations.
Read more
---
Our favourite #GBmfg & #UKmfg tweets of the week
Ricardo to build new electric car battery manufacturing plant in the UK – location to be confirmed with Sheffield, West Sussex, South Wales and Cambridge all being considered https://t.co/w7rRz1I1NG #UKmfg #GBmfg🇬🇧 pic.twitter.com/ePObrdrPNn

— Jefferson Group (@Jefferson_MFG) 8 April 2019
Did you know 70% of parts fitted to our intercity trains at our County Durham factory come from within a 40 mile radius? 🚄👩‍🏭

Read @JonnyAManning speaking to two of our local suppliers.https://t.co/b1k8SBw5NM

— Hitachi Rail Limited (@HitachiRailEU) 8 April 2019
We are planning to invest in our Coventry HQ on the back of a very successful year for the company. #manufacturing #ukmfg #mfg #gbmfg #Aluminum https://t.co/a1NZsaf6pW pic.twitter.com/uYTfyhwJPo

— Sarginsons (@SarginsonsLtd) 10 April 2019
Our £170 million investment in Institutes of Technology will boost young people's skills across the country and set them on a path to high skilled, high wage careers in #STEM #IndustrialStrategy https://t.co/mvE6uGlhyR pic.twitter.com/VYH1lE1twp

— DfE (@educationgovuk) 10 April 2019
All just got a little hotter round here! The first phase of test results for our precooler heat exchanger replicate supersonic flight conditions at Mach 3.3. Further #HotHTX tests to #hypersonic coming soon @SpaceportCO #futureflight #thermalmanagement https://t.co/4fMgeTgEvD pic.twitter.com/JWUOhpsuLr

— Reaction Engines Ltd (@ReactionEngines) 8 April 2019
---
Recommendation roundup
Our picks of the business and manufacturing related content that caught our attention this week.
1. How Lister revived a great British racing car company / via @thisismoney
'Driving home, my dad said to me, "you know we could buy all this and make a Lister from scratch". 'I remember thinking, "is that a good idea?" But we talked about it all the way home for four hours and when we got home we decided that we were going to seek out who owned Lister and try to do a deal.' That is how Lister Cars owner Lawrence Whittaker recounts the beginning of an adventure reviving a great British racing and sports car company, inspired by the discovery of a treasure trove of old parts, blueprints, tooling and chassis jigs mothballed in a factory. A fascinating long-read by Simon Lambert.
Read more
2. Bradford manufacturing week sets ambitious target for 2019 / via @yorkshirepost
For decades it was the biggest wool producing city in the world and has enjoyed a proud industrial heritage stretching into the modern era. Now, an initiative to help the young people of Bradford have the opportunity to pursue a career in manufacturing is set to ensure that legacy is preserved and enhanced. Bradford Manufacturing Week is set to return this year after a successful launch in 2018, and its organisers want to double the amount of young people it reaches. After creating 3,000 manufacturing work experiences during one week for young people in the district, the event has announced it is extending to a two-week initiative from October 7-18. It also wants to double involvement from the 44 manufacturers who took part last year and reach three quarters of the district's 49 secondary schools.
Read more
---
And finally, some bonus picks to add to your reading list this weekend:
1. What has contributed to Greggs' high street success?/ via @Econsultancy
With this month seeing annual sales pass the £1bn mark, the high street bakery chain is clearly doing something right – especially in the context of Britain's flailing high streets. So, what exactly has contributed to Greggs' continued run of success? Here's a run down of its winning strategy and what we can learn from it.
Read more
2. Toddler locks his dad's iPad for 48 years / via @Independent
If the thought of leaving your Apple device in the hands of a toddler leaves you sweating, prepare for some serious perspiration. Over the weekend, journalist Evan Osnos tweeted that his three-year-old son had accidentally disabled his iPad for a staggering 48.5 years after repeatedly typing in the incorrect password. The father tweeted a photograph of his disabled iPad screen which featured a message instructing him to try accessing the device in 25, 536, 442 minutes. And this being Twitter, everyone rallied around and helped… Well, sort of.
Read more
Spot something you think we should see? Share with us! Email hello@zenoot.com and we may feature it in an upcoming post.