The Friday Roundup – 13/07/2018

Every Friday, we round up our top 5 most popular reads from the week, along with sharing some of our favourite finds from around the web.
This week's roundup includes a joint new venture for two rail sector giants, work on £130m Meggitt 'super-site' gets under way, plus a look at the essential ingredients needed for creating Gareth Southgate-style 'super teams'.
Our top 5 most read this week
1. Subcontract manufacturing sector holds steady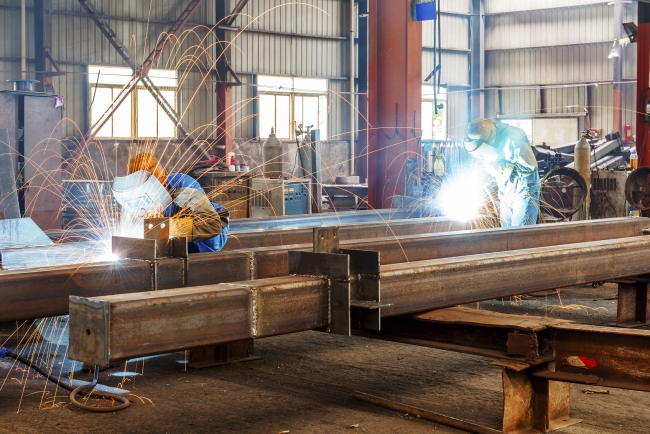 Despite the concerns expressed by some multi-national manufacturers regarding post-Brexit supply chains, the UK market for contract manufacturing remains healthy and stable. The latest Contract Manufacturing Index (CMI) reveals that the market is still 30% up on a year ago. Although there has been a slight dip from the previous quarter of 5%, the overall market looks to be holding steady. The index stood at 226 – compared to 238 in the first quarter of this year, and 174 in the second quarter of 2017. The CMI is produced by sourcing specialist Qimtek and reflects the total purchasing budget for outsourced manufacturing of companies looking to place business in any given month. This represents a sample of over 4,000 companies who could be placing business that together have a purchasing budget of more than £3bn and a supplier base of over 7,000 companies, with a verified turnover in excess of £25bn. The baseline figure of 100 represents the value of the subcontract market in 2014 when the CMI was launched.
Read more
2. Work starts on £130m Meggitt 'super-site'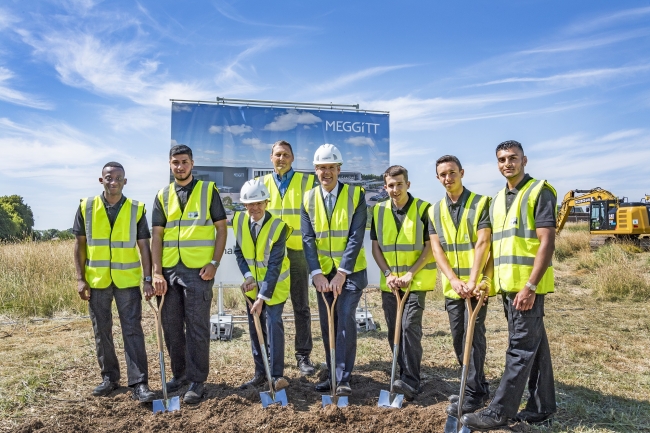 International aerospace, defence and energy engineering group, Meggitt Plc, has commenced work on the construction of a new manufacturing and office facility at Ansty Park in Coventry. The project will provide a base for up to 1,000 employees and combines a range of operations within a world-class aerospace engineering and technology environment. It will also serve as the new home for Meggitt's international headquarters. It is the largest of a number of global infrastructure investments by Meggitt as it accelerates growth and will be a hub for next-generation aerospace innovation and R&D, as well as a catalyst for world-class operational performance. Meggitt has also introduced its new Corporate Apprenticeship Programme which will ensure that it continues to nurture the skills and talent to meet future needs. Tony Wood, Meggitt Chief Executive, said: "Today marks another major advance in the development of Meggitt's global engineering and manufacturing capability. It is also a significant investment in the long-term future of Meggitt both here in the Midlands and in the UK." Building work will begin imminently and the super-site is due to become operational toward the end of 2019.
Read more
3. Hochiki Europe: A manufacturer supplying the world's safety systems from Gillingham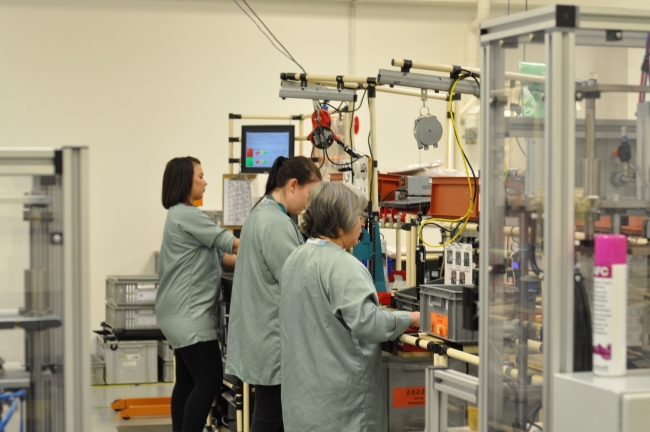 Alarms, detectors and emergency lighting are incredibly important in today's built environment, as recent events have tragically made all too clear. Fire safety is at the forefront of people's minds and it's being increasingly recognised that today's products need to not only meet, but also exceed building regulations. Jay Oliver, Production Manager at leading manufacturer of life safety systems, Hochiki Europe, shares how careful planning and innovative production processes ensure the highest quality fire and emergency lighting products are manufactured as efficiently as possible.
Read more
4. See Inside: The Bentley Motors factory in Crewe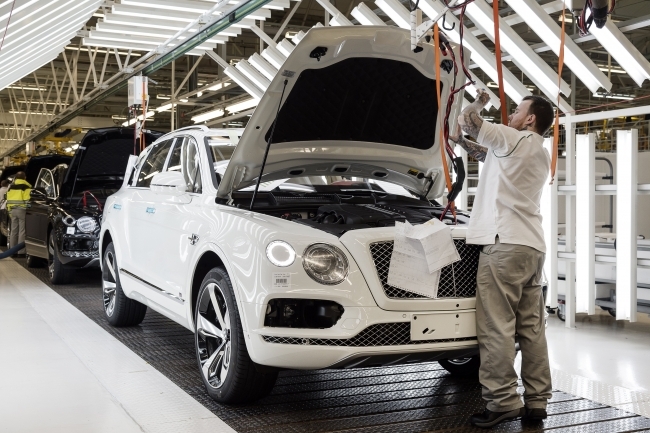 Since 1946, the Pyms Lane factory in Crewe has been the home of Bentley Motors. In the second instalment of 'See Inside', we take a look around the site using the power of pictures and explore some of the key facts & figures behind the 4,000 employee-strong plant.
Read more
5. Bombardier and Hitachi confirm joint venture for HS2 bid

Two international rail sector giants – that employ over 5,000 people in Britain – have confirmed they intend to submit a joint bid to design, build and deliver a fleet of bespoke state-of-the-art high speed trains for HS2. The proposed partnership, building upon their recent high speed success in Italy, offers HS2 a world class team that has established manufacturing and servicing centres in Britain. The trains will run on a new high speed network and connect 8 out of 10 of Britain's largest cities, increasing capacity, delivering greater comfort, faster journeys, while contributing to prosperity and growth. The joint bid would support the UK Government's aims of boosting UK jobs, skills and British supply chain. Bombardier and Hitachi's combined UK operations include train factories in Derby and Newton Aycliffe, extensive UK supply chains, together with a network of maintenance facilities across England, Scotland and Wales. The companies are already developing a new generation of engineers and mechanical skills, with a focus on diversity and inclusion to attract new talent into the rail industry. The joint HS2 project would provide a launch pad for new investment in education and learning, adding to their existing partnerships with local schools and the 200 apprentices and graduates who are already employed. The formal tendering process is due to start later this year, with contract award in late 2019.
Read more
---
Our favourite #GBmfg & #UKmfg tweets of the week
Great reception for our new film today, launched on our site and across all of our social media channels. pic.twitter.com/T75FsqMua2

— BORN TO ENGINEER (@born2engineer) 9 July 2018
#Itsnotcominghome unfortunately but it is going abroad….Demand for British goods and services is higher than ever with exports at record high of £620 billion in the year to May 2018 https://t.co/73yWCzoxmz #ukmfg #GBmfg🇬🇧 pic.twitter.com/6iQ4SrVAtD

— Jefferson Group (@Jefferson_MFG) 12 July 2018
If you would like to see one of your star apprentices win the accolade of #MFGapprentice2018 and £100 in Amazon Vouchers, just like the winners below, please DM us telling us why he/she deserves to be recognised! https://t.co/SGw6KlDb0l#Engineering #GBmfg #Apprenticeships pic.twitter.com/D5T7kMS6VP

— MFG Apprentice 2018 (@MFGapprenticeUK) 9 July 2018
Family-owned packaging manufacturer Roberts Mart invests £3m at its Leeds factory on the back of a booming order book which is set to push revenues to a record-breaking £36m https://t.co/T6trKDOY1g #ukmfg #Yorkshire #GBmfg🇬🇧 pic.twitter.com/mWtlg4AfXL

— Jefferson Group (@Jefferson_MFG) 4 July 2018
And the winners of the first ever MAN Group Design and Make Challenge are: @SouthamCollege (Innovation), @ags_pe (Manufacturing) and @BroDinefwr (Most Efficient Design). Well done to all the teams that took part! #ukmfg #mandmc pic.twitter.com/RWiEV11Ol3

— Man Assembly Network (@MAN_Group_) 12 July 2018
---
Recommendation roundup
Our picks of the best manufacturing and business related content that caught our attention this week.
1. Fashion manufacturer David Nieper to open UK fabric printing plant / via @Daily_Express
Luxury women's fashion brand David Nieper, which designs and manufactures all its ranges in its own factory in Derbyshire, is rolling out the UK's first digital printing plant for jersey fabric. The move is the latest in its mission to help revive Britain's shrunken textile industry. A £3million investment by the family-owned company will extend its in-house production by opening a high-tech hub later this year, a development also capable of handling new collaborations with other designers and producers. "This move will create jobs and sustainability," says Christopher Nieper, second generation MD of the firm that has defied the odds to grow every year for the past 25 and turned over almost £18million in 2017. Set up in 1961, the business produces eight collections each spring and autumn with stylish, comfortable garments in natural fibres for all occasions its speciality. A third of its output is exported and in Europe, where women have proved loyal fans, the company has offices in France, Germany and the Netherlands.
Read more
2. What are the highest-paid engineering jobs in the UK? / via @TheEngineerUK
According to The Engineer Salary Survey 2018, engineers in the oil and gas sector are the highest paid in the UK, with an average salary of £53,913; closely followed by engineers in the energy, renewables and nuclear sector, who earn an average of £52,653. Each year, The Engineer surveys professionals from across the industry, to find out how much they earn, where in the UK they work and in which sector, and how they feel about their jobs. With 2,864 engineers taking part this year, from 11 different sectors, the full Salary Survey Report 2018 is available in the link below.
Read more
3. How to create Gareth Southgate-style 'super teams' / via @telegraph
Gareth Southgate's leadership has enabled England to surpass almost everyone's expectations. Even before victory against Sweden, the manager was winning respect from across the business community. His compassion and dignity have impressed many, and some corporate leaders believe that both qualities are key components of the team's success. Sophie Devonshire, chief executive of senior leadership consultancy, The Caffeine Partnership, explains that Southgate has created an environment where players can express themselves without fear, which enables success. "They're young and under huge pressure," she says. "To be able to be themselves without fear of ridicule, or risk to status and career, makes it much easier for them to be creative and relaxed under pressure, and enables the team dynamic to ignite and create magic." Ms Devonshire points to research carried out by Google into what makes teams successful. Its Project Aristotle studied 180 groups and found that the best ones possessed a quality called "psychological safety" – the ability for people to express themselves without fear of scorn or embarrassment. A lack of superstars led many to write off England before they had even began, but Sophie concludes that Southgate has recognised that "super teams" are not about individuals. "The data in the Google research showed that who is on a team is less important than how that team works together."
Read more
---
And finally, some bonus picks to add to your reading list this weekend:
1. 100th anniversary celebration: What it's really like to serve in the RAF / via @theipaper
"Scramble!" The word brings to mind images of Battle of Britain airmen jumping from their chairs and running to their Spitfires and Hurricanes, preparing to intercept incoming Nazi warplanes. But at two of the Royal Air Force's bases in the UK, modern fighter pilots are still prepared to take off immediately at all times of day and night to tackle modern threats. For Typhoon pilots such as Squadron Leader Mike Mason, that means around once a week he remains in his flying suit and near his fully armed jet for a 24-hour shift on QRA – Quick Reaction Alert – so he is able to climb into the cockpit and be flying at 10,000ft within 10 minutes. Rob Hastings visits RAF Lossiemouth to meet the team at one of the airbases supplying Typhoon jets for the London flypast and parade.
Read more
Gallery: A collection of some of the best pictures as RAF aircraft took to the skies in a spectacular flypast marking their 100th anniversary celebration.
Read more
 2. How the psychology of the England football team could change your life / via @guardian
Prior to England's semi-final match, England midfielder Dele Alli was asked if he was nervous about the big tests up ahead. "Excited, not nervous," he replied. His apparent happiness and confidence reflected an England team that seems transformed from previous incarnations. Where once it was stuffed with entitled, surly stars, burdened with the weight of history and the pressure of expectations, it now comes across as a hungry, humble team, playing with lightness and joy. The team appears in a better place psychologically than it has for generations. Much of the credit has gone to Southgate, but also to Pippa Grange, the team psychologist, who has been working behind the scenes. Grange was appointed by the FA as its head of people and team development in November last year, given the job of building resilience while confronting the pressures and psychodramas faced by previous England squads. So what can the team's approach teach us all about facing fear and failure?
Read more
Spot something you think we should see? Share with us! Email hello@zenoot.com and we may feature it in an upcoming post.