The Friday Roundup – 13/12/2019

Every Friday, we round up our top 5 most popular reads from the week, along with sharing some of our favourite finds from around the web.
This week's roundup sees Hitachi Rail secure a £350m train contract, Aston Martin officially opens its new factory in St Athan, and Coca-Cola European Partners reaches a total 2019 investment in Great Britain of £150m.
Our top 5 most read this week
1. Coca-Cola European Partners invests £20m at Edmonton Factory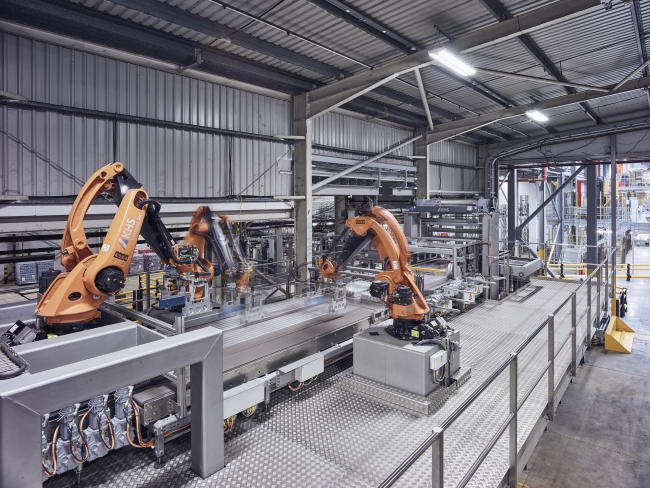 Coca-Cola European Partners (CCEP) is opening a new £20m line at its Edmonton factory in North London to increase production of its most sustainable products. The investment forms part of CCEP's £150m investment programme into its operations in Great Britain this year. The production line will make Bag-in-Box products, which contain concentrate for food service and licensed operators to mix with carbonated water to dispense draught soft drinks to their customers. With no consumer packaging and less water, the format is a sustainable way to deliver soft drinks – saving the equivalent of 48,400 tonnes of CO2. The new line features energy efficient machinery and state-of-the-art robotic packers.
Read more
2. Hitachi Rail secures £350m contract for West Coast Main Line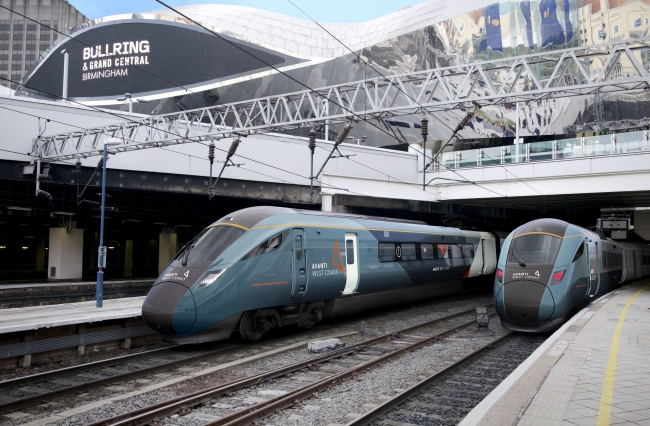 First Trenitalia, whose new Avanti West Coast rail service started on Sunday 8 December, has awarded a contract worth more than £350m to Hitachi Rail, which will see the firm provide and maintain 23 new intercity trains (135 carriages), to be built at its County Durham factory. Bringing additional capacity to services along the West Coast Main Line and in North Wales, these new, state-of-the-art intercity trains will start operating in 2022. The trains will be a mix of ten seven-carriage electric trains and 13 five-carriage bi-mode trains, with the ability to switch seamlessly between electric and diesel power.
Read more
3. Aston Martin officially opens new factory in St Athan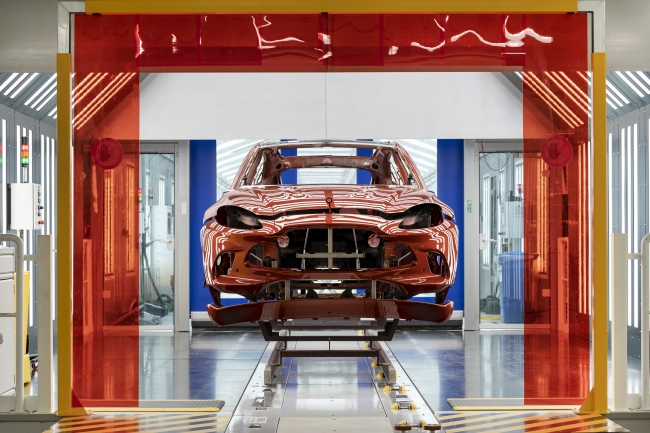 Aston Martin Lagonda has officially opened its new manufacturing plant in St Athan, South Wales. Once full production is underway in the second quarter of 2020, the company will have created up to 600 new highly-skilled jobs at the site, rising to 750 at peak production. While Gaydon, Warwickshire continues to be the home and global headquarters of the company's sports car production, St Athan is the home of Aston Martin's first recently-launched SUV, the DBX. The 90-acre former Ministry of Defence (MOD) site was announced as the second UK plant for Aston Martin Lagonda in early 2016 and since then the whole site has been transformed into a modern manufacturing facility for hand-crafted British cars.
Read more
4. Britvic enters long-term agreement with Esterform & invests £5m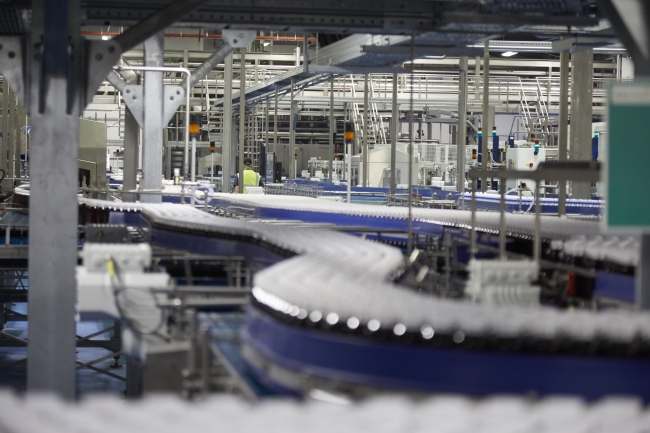 Britvic has announced a long-term agreement with Esterform Packaging for the supply of recycled plastic (rPET), an important milestone in the company's sustainable business programme. Britvic is committed to pursuing a sustainable packaging strategy. Critical to achieving this is delivering a step-change reduction in the use of virgin PET in its packaging and an increase in the levels of rPET. Under the terms of the agreement, Esterform will become Britvic's preferred supplier of rPET in Great Britain and Ireland and Britvic will be providing £5m of investment support towards the construction of new rPET manufacturing facilities at Esterform's North Yorkshire site.
Read more
5. Dowty Propellers opens new production facility in Gloucestershire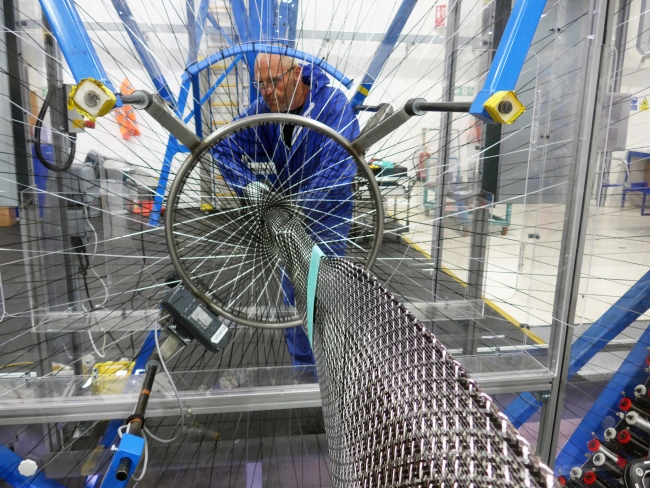 Dowty Propellers has opened a new state-of-the-art facility in Brockworth, Gloucestershire, which will provide a modern operation for the company's development, manufacture and support of propeller systems with all-composite blades. The Brockworth facility replaces Dowty Propellers' original headquarters and blade manufacturing facility in Gloucester that was destroyed by fire in February 2015. Located at Brockworth's Gloucester Business Park, the new 183,000 sq ft building brings together Dowty Propellers' primary resources at one site: from the full production process for its propeller systems to the company's administrative offices, design and engineering teams, as well as its Repair and Overhaul (DPRO) centre – the UK arm of Dowty Propellers' global support network.
Read more
---
Our favourite #GBmfg & #UKmfg tweets of the week
Did you know we're building Europe's biggest brick factory? With an annual capacity of 180 million bricks, Desford will be capable of producing enough bricks every year to build 24,000 average family homes #UKmfg #investment #Leicestershire #KeepingBritainBuilding #FridayFeeling pic.twitter.com/Beurgqf1Sx

— Forterra plc (@ForterraUK) 6 December 2019
#OnThisDay 1 year ago, we announced our intention to build a Global Technology Centre (#GTC) in #Bristol to serve as the hub of #innovation & #collaboration for the #UK #Aerospace industry.

We're very excited to continue working on the future of flight with our partners! ✈️🚀🚁 pic.twitter.com/OfFJ2apkdX

— GKN Aerospace (@GKNAero) 6 December 2019
We have rebranded from @SalopDesign to the new name of @SDE_Technology, to position ourselves as a leader in revolutionary new lightweight, engineering technologies. #SDE pic.twitter.com/wvieStNtRl

— SDE.Technology (@SDE_Technology) 10 December 2019
Cool job or what? My latest #MadeIt! feature on young people in #engineering and #manufacturing. #Sheffield #UKMFG #GBMFG https://t.co/ESkuQIyJJx

— David Walsh (@DavidMWalsh_) 10 December 2019
🚨We have the green light to go ahead with a new £20m @sheffielduni @TheAMRC building in #Lancashire – the dedicated #AMRCNorthWest research facility will focus on #electrification #battery assembly and #lightweighting technologies.

Story here: ➡️https://t.co/HDI9VAhbLL pic.twitter.com/hjvHMr4TtC

— Advanced Manufacturing Research Centre (@TheAMRC) 12 December 2019
---
Recommendation roundup
Our picks of the business and manufacturing related content that caught our attention this week.
1. 20 big ideas that will change your world in 2020 / via @LinkedIn
The world is accelerating. Years of technological disruption, tumultuous politics and an always-on workplace have left us out of breath. The end of the year gives us an opportunity to slow down and to explore the big ideas that may shape the year ahead. What rising conversations will matter to the professional community in 2020?
Read more
2. A 'game changer' for cardboard box waste? / via @BBCNews
Online orders account for billions of square metres of cardboard every year and many objects are packed inefficiently, leading to waste. However, a new machine being trialled in Dijon, France, can customise cardboard boxes for specific objects. Emma Simpson was given an exclusive tour by Alex Manisty of DS Smith.
Read more

3. Why is employee engagement important for UK businesses? / via @raconteur
Research shows a direct link between employee engagement and productivity, but how can UK businesses get the best from their people?
Read more
---
And finally, some bonus picks to add to your reading list this weekend:
1. You're reading this because you're addicted to information / via @GENmag
Our obsession with information, with keeping tabs on everything and everyone at all times, is rooted in our fear of missing out. The irony is that obtaining this information does not help us overcome the fear, but rather, nourishes it. Our research-induced, online black holes are changing who we are – as Cassie Archdeacon found out in her quest for the perfect vegetable peeler!
Read more
2.These are the top 20 scientific discoveries of the decade / via @NatGeo
In the past 10 years, scientists around the world made remarkable progress toward understanding the human body, our planet, and the cosmos that surrounds us. As the 2010s come to an end, National Geographic looks back on an era rife with discovery.
Read more
Spot something you think we should see? Share with us! Email hello@zenoot.com and we may feature it in an upcoming post.