The Friday Roundup – 15/06/2018

Every Friday, we round up our top 5 most popular reads from the week, along with sharing some of our favourite finds from around the web.
This week's roundup includes investment boosts for Kettle Foods and Tiger Trailers, Queen's Birthday Honours for one East Anglian manufacturer, plus a look at the wild logistics of Heathrow Airport
Our top 5 most read this week
1. Straight-talking skills champion recognised in Queen's Birthday Honours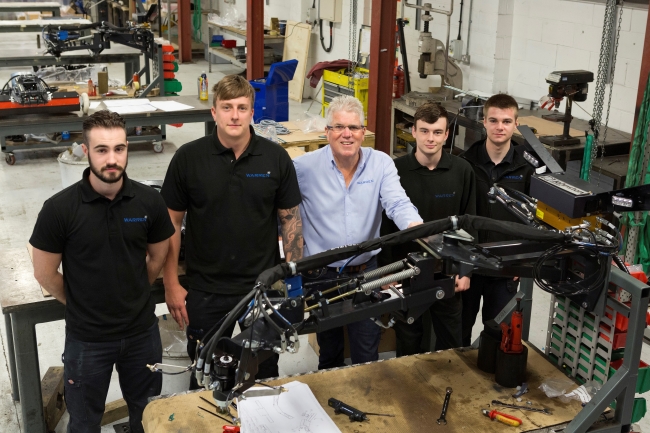 Richard Bridgman, skills champion and founder of Thetford engineering business Warren Services, has been awarded an OBE for services to the training of young people in the 2018 Queen's Birthday Honours list. The 70-year-old businessman is well-known in the East Anglian business community and nationally for his tireless work promoting apprenticeships and work alongside the Department for Work and Pensions (DWP) providing work experience and job opportunities. After completing a tool-making apprenticeship in Kingston, Surrey, he worked for a local engineering company for 22-years then moved to Brandon, Suffolk in 1976. In 1990, with his wife, he founded Warren Services. Throughout an engineering career spanning five decades, Bury St. Edmunds resident Bridgman has sought to help young people reach their potential. The company has trained many apprentices over 28-years, many of whom still work there. "Many people have helped me throughout my business life and without their support and understanding I don't think this award would have been possible", said Bridgman. "Manufacturing in the UK has a great future but we must work to keep training standards high and give people of all backgrounds a chance to prove themselves."
Read more
2. Nifco UK, a manufacturer leading the charge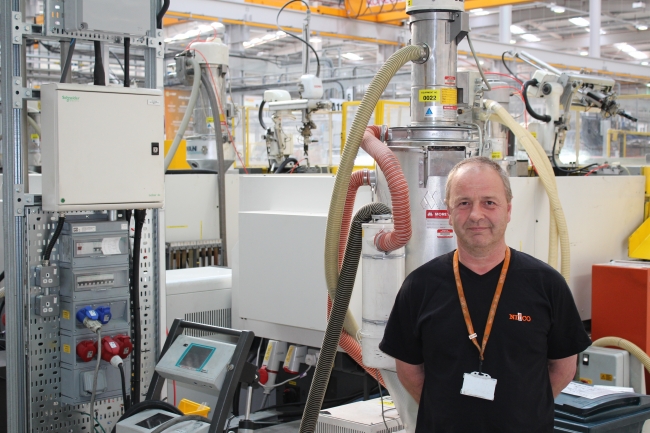 The Government's ambitious plan to phase out petrol and diesel vehicles by 2040 could provide a major shot in the arm to the North East's automotive sector, according to Nifco UK managing director, Mike Matthews MBE. The Business, Energy and Industrial Strategy Committee (BEIS) recently met with BMW, Nissan, Toyota and Chinese automaker BYD UK in Westminster to outline plans to switch to electric vehicle manufacturing. The aim was to examine how the UK can maximise the economic opportunities of electric vehicle manufacture and what more can be done by the Government to support the industry and ensure it meets the 2040 target of phasing out sales of petrol and diesel vehicles. At the heart of this charge is Nissan, whose Nissan LEAF is one of the world's best-selling electric vehicles and is produced at the company's plant in Sunderland. The success of the LEAF has also helped the North East region establish itself as an electric vehicle manufacturing powerhouse. According to the latest figures released by the North East Automotive Alliance (NEAA), the region is now home to over 240 automotive manufacturing companies, accounting for 26% of all electric vehicle production across Europe. BMW hinted during the debate that it could be set to bring battery manufacturing to the UK in the not too distant future, which could provide another major boost to the sector. Nifco was one of the first manufacturers to join the supply chain for Nissan's iconic LEAF, and Matthews believes this experience will help Nifco, like many other North East manufacturers, capitalise on the opportunities that will arise from the potential phasing out of petrol and diesel vehicle sales.
Read more
3. Construction begins at new £22m Tiger Trailers factory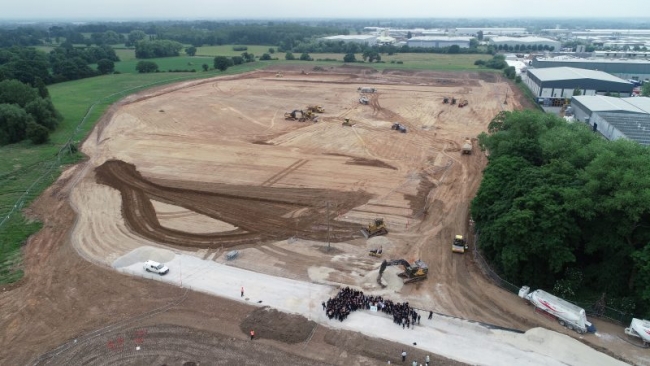 Construction of a new £22m Tiger Trailers factory has begun in Winsford, with bosses saying the new site will enable the company to double annual production output to around 3,000 trailers and bodies, plus create a further 120 skilled jobs over the next three years. Joint Managing Directors John and Steven Cartwright say the business is outgrowing its current production facility, and the new site will speed up delivery times and enable it to branch out into new sectors – including the country's booming home delivery vehicle market, as well as temperature-controlled bodies and trailers. Production was temporarily halted so Tiger's 180 staff, alongside local Member of Parliament Antoinette Sandbach, could take part in the breaking ground ceremony on the Winsford Industrial Estate, less than a mile from the current plant. Tiger has grown quickly from a turnover of £1.98m in 2014 to £31.51m in 2017, with the new factory providing it with the capability to reach £60m – £70m after three years. The company's initial £22m investment is privately financed – equally by shareholders and bank support. The site includes provision for a second build phase which could be accommodated in the future, increasing production capacity to approximately 5,000 trailers and bodies per year, without disruption to existing production.
Read more
4. Queen's University Belfast opens £7.5m advanced manufacturing facility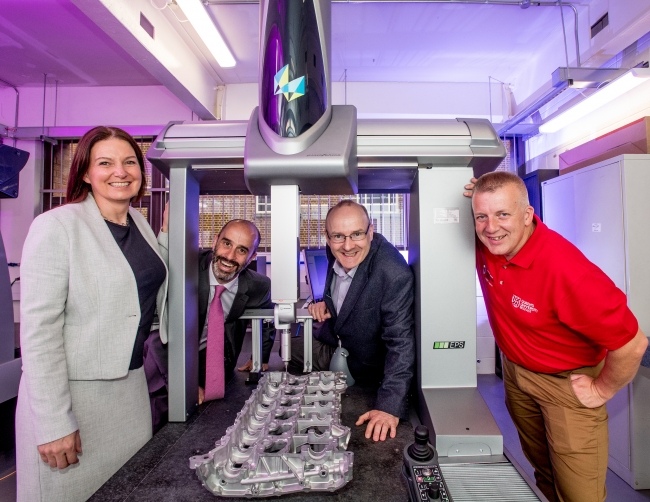 Queen's University Belfast has opened a new £7.5 million state-of-the-art advanced manufacturing technology facility, supporting its mission to enable more competitive supply chains with increased productivity. The new facility will have an open door to industry partners, currently including RLC Global Point, Moyola Precision Engineering, JW Kane Precision Engineering Ltd., Travan Precision Engineering and Retec Engineering Solutions. The facility also provides Northern Ireland with an important regional link to the well-established UK High Value Manufacturing Catapult and Research Technology Organisations, as well as the emerging Irish Manufacturing Research Centre. All of these help to bridge the gap in technology concept and commercialisation. Professor Mark Price, Pro-Vice-Chancellor for the Faculty of Engineering and Physical Sciences at Queen's, said: "Ultimately, the facility allows us to address the challenges that the industry is currently facing and plan ahead to meet future needs. It also provides an opportunity to train up the next generation of experts in manufacturing. From a very early stage, our students at Queen's will have had the chance to use state-of-the-art industrial machines, which will be beneficial when they begin their careers in industry."
Read more
5. Kettle Foods to invest £2.7m expanding factory

Kettle Foods, who are celebrating their 30th birthday in the UK this year, has announced a £2.7m investment at its Norwich site to develop a new potato intake building. £1.7m is being funded by Kettle Foods, with the full support of their new parent company Campbell's, and almost £1m is being grant-funded through the Growth Programme of the Rural Development Programme for England, provided by the European Agricultural Fund for Rural Development (EAFRD). This is the biggest investment since the site was expanded in 2011. The new project will enable the relocation and upgrade of Kettle Foods' entire potato reception process to a new building on spare land adjacent to the existing factory. Ashley Hicks, Kettle Foods Managing Director, said: "30 years ago our founders set up home in Norfolk to be as close as possible to our potato farmers and we still love using locally grown potatoes today. This new intake facility will enable us to expand so that Norwich remains the home of Kettle Foods for many more years to come." Building work is expected to start this summer and be completed within 12 months.
Read more
---
Our favourite #GBmfg & #UKmfg tweets of the week
Honda reaffirms commitment to its Swindon factory post-Brexit https://t.co/EpmSyPIN8L #GBmfg🇬🇧 pic.twitter.com/M8Zp0DsRJa

— Jefferson Group (@Jefferson_MFG) 13 June 2018
Does your company want free PR? #EEFPhotoComp can send a photographer to you for free. Best photos to be shown around the UK. Contact >> CONeill@eef.org.uk | #ukmfg #manufacturing #photography pic.twitter.com/q7wVuv2sJe

— EEF Insights (@EEF_Insights) 12 June 2018
Wow! We are so happy to have won the Insider Made in the Midlands Manufacturer of the Year (under £25million turnover) award! The runners up are amazing companies and provided some very close competition! #ukmfg  #aerospace @AerospaceTweets https://t.co/DnWWe5hRR7 pic.twitter.com/Q6FrADqRlK

— AE Aerospace (@aeaerospace) 14 June 2018
Global Britain: Goods exports boom across all parts of the UK driven by record number of businesses exporting to non-EU countries https://t.co/XTlASMOZ1u #GBmfg🇬🇧 pic.twitter.com/O6BZinBifj

— Jefferson Group (@Jefferson_MFG) 9 June 2018
British engine manufacturing hit an all-time high of 2.7 million units in 2017. Find out more in our new facts booklet: https://t.co/L0W308Z1p1 #UKmfg pic.twitter.com/UY9bZeUxpq

— SMMT (@SMMT) 13 June 2018
---
Recommendation roundup
Our picks of the best manufacturing and business related content that caught our attention this week.
1. Do we ignore innovation or get ahead and shape it? / via @linkedin
Technological advances continue to see the automation of tasks which will significantly change the way we work and live – and the future success across all industries will be defined by the ability of UK firms to adapt their infrastructure and exploit related technologies. All economists agree that the anticipated automation changes will be of a scale and scope that is unprecedented but the question remains will the increase of robots revitalize Britain's industrial heartlands? Or will it create mass unemployment? Each time a new wave of technology is rolled out, there are fears that employees will be unable to find alternative work. There is no historical evidence of technology being detrimental to overall employment levels, indeed history shows that technological changes create jobs rather than destroying them. Robots can perform tasks that humans cannot do, they can work in challenging conditions and hazardous areas with consistent precision. And yet across manufacturing, the UK continues to fall well behind other major nations in terms of output. According to the British Automation and Robot Association (BARA), there are just 71 robots per 10,000 employees in the UK, versus 189 in the USA, 309 in Germany and 631 in Korea. The UK has the lowest density of robots to employees in the EU. Robot density in German manufacturing is the third highest worldwide, and all analysis shows that the increase in automation has not reduced employment figures, but that new tasks have been created for the existing workforce as they work alongside machines.
Read more
2. Government announces £2.3bn fund, new jobs and visa scheme to boost UK tech scene / via @UKTNofficial
Speaking at a meeting with tech leaders during London Tech Week, Theresa May said Britain will reap the benefits of a huge £2.3bn investment that could create 1,600 new tech jobs. The investment comes from US tech giants and venture capitalists such as cloud company Salesforce, which has pledged to invest £1.9bn in the UK over the next five years. Alongside the investment, the company is opening its second UK data centre in 2019 which could create 900 jobs. UAE investor, Mubadala, is also launching a £300m European investment fund based in the UK, whilst NTT data are investing £41m to open a new office and Innovation Centre in London. The government are also adding to the investment, with the announcement of a new £2.5bn British Patient Capital Fund, which is expected to attract a further £5bn in private investment in the coming years. Launching in Spring 2019, Home Secretary Sajid Javid also shared some welcome news about a new "Start-up Visa" will allow tech founders to use a visa route which is usually only exclusively available to university graduates. Mrs May summarised the importance of the news: "The measures we are announcing today will allow innovative British start-ups to invest in their future – and in the UK – by hiring more skilled people, expanding their business and exporting their expertise across the world."
Read more
3. Revealed: The 15 best employers in Britain for work-life balance, as rated by staff / via @CityAM
Dealing with millions of busy commuters might not sound like the dream job, but according to a new study workers at Transport for London (TfL) are the most content with their work-life balance. The rankings, compiled by job site Indeed, showed that TfL had a better "staff first" mentality than any other company in the UK. Good holiday allocation, sympathetic employment hours and the ability to leave work at the office were among the factors which determined an employee's regard for their company, with salaries no longer being the priority that they once were. Second place in the rankings was the University of Leeds, while tech giant Apple came in third. See the full list here:
Read more
---
And finally, some bonus picks to add to your reading list this weekend:
1. How many animals are born in the world every day? / via @BBCNews
Can we estimate how many animals are born every day across the world? Monika Bohm, of London Zoo's Institute of Zoology believes it's an impossible task to purely add up all of the offspring of every species in the world as we just don't know enough about the majority of species' reproductive habits. But, whilst this may not be the most accurate of calculations, by extrapolating data collected by organisations such as the Food and Agriculture Organisation of the United Nations, Wildlife Britain and the National Bee Unit, we can get an indication of the scale and vast numbers involved in the animal population. With estimations of 62 million chickens being born worldwide every day, and 1,917,808 rabbits born every day in the UK alone, the numbers are strikingly high. But what about less widespread, threatened species, like the Humboldt penguin? This creature is native to the coastal regions of Chile and Peru and numbers suggest it could be as low as just 40 Humboldt chicks popping into the world every day. For more estimations, including bees and nematodes(!), see the full article below:
Read more 
2. The wild logistics of Heathrow Airport will instantly devour its much-needed third runway / via@WiredUK
Heathrow operates at close to 99 per cent capacity. Every day, 213,000 passengers land or depart, with a plane taking off or landing every 45 seconds. There is no other airport that does so much with so little as Heathrow. The constraints on its capacity have made it the busiest two-runway airport in the world, leading to catastrophic delays if anything goes wrong. But the limits have also sparked innovation in airport management and aviation efficiency, using technology to push the limits of what's possible from robotic baggage handlers and F1-inspired simulation software to rejigging wake vortex classifications so arriving planes can land closer together. Heathrow is capped at 480,000 annual "movements" – the industry jargon for arrivals or departures — and currently operates at about 475,000 each year. While 99 per cent efficiency sounds good, it leaves no room for anything to go wrong, and given the capacity crunch, it's no wonder Heathrow wants a third runway. But Dr David Warnock-Smith, associate head of the School for Aviation and Security at Buckinghamshire New University, warns that Heathrow will eventually fill up again unless air travel is redistributed to make use of spare capacity at other UK airports. Expansion isn't the only solution to congestion, notes David Metz, honorary professor in the Centre for Transport Studies at UCL, whom compares it to roads: building more of them doesn't reduce traffic in the long-term, it merely encourages more driving. "In a city like London, car travel hasn't grown for years now because we invested in alternative modes," he notes. This article gives a fascinating look at the logistics and daily workings of Heathrow airport, and why a third runway may not single-handedly be the long-term solution to Heathrow's congestion woes.
Read more
Spot something you think we should see? Share with us! Email hello@zenoot.com and we may feature it in an upcoming post. SaveSave