The Friday Roundup – 21/09/2018

Every Friday, we round up our top 5 most popular reads from the week, along with sharing some of our favourite finds from around the web.
This week's roundup includes a major contract extension win for British Steel, Dojima invests £9m to open first sake brewery in the UK, plus a look at life in the Spanish city that banned cars…
Our top 5 most read this week
1. British Steel wins major Network Rail contract extension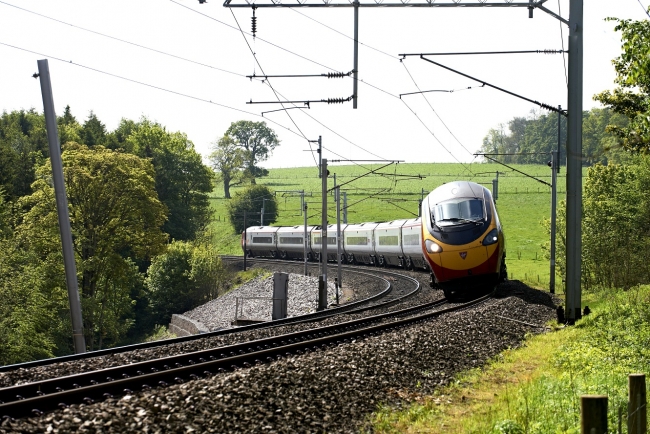 British Steel has won an extension to its supply contract with Network Rail, the company operating and maintaining Britain's rail infrastructure. More than half-a-million tonnes (9,000km) of high quality rail will already have been supplied by British Steel when the companies' current five-year contract finishes in March next year. When that agreement concludes, a two-year extension will begin which will see British Steel supply Network Rail with over 200,000 tonnes (4,000km) of rail. British Steel supplies Network Rail with 95% of its rails and over the last four years has delivered 98% of rail to Network Rail on time, in full. Rob Morton, Supply Chain Operations Director, Route Services, Network Rail, said: "We are proud to extend our historic relationship with British Steel for a further two years. It is pleasing to see two British organisations trading for mutual benefit and for the benefit of the wider British economy. This new deal is an example of how we continually review our sourcing options to provide the safest network and maximise value for money for the British taxpayer." This announcement comes a short time after Transport for London (TfL) also activated a two-year contract extension with British Steel for the supply of rails to London Underground. Since being awarded a Framework Agreement in 2012, British Steel has supplied over 42,000 tonnes of rail for use on the Tube's infrastructure – over 85% of TfL's annual rail requirements.
Read more
2. BAE Systems £5bn Qatari jet deal confirmed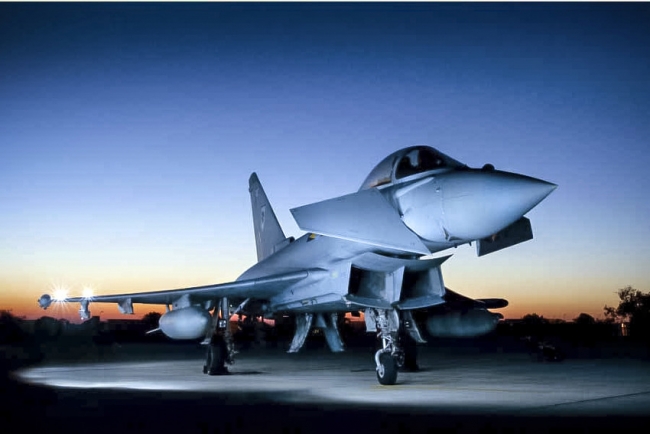 Qatar's deal to buy 24 Typhoon jets and nine Hawks is now officially effective after BAE Systems received its first payment. The deal, worth around £5bn, includes the aircraft and a bespoke support and training package. Qatar is now buying nine Hawk trainers, rather than six, which will also be welcome news for BAE Systems' factories in Warton and Brough which make the jets. BAE Systems Chief Executive, Charles Woodburn said: "This contract, effective today, represents a significant step in BAE Systems' long-term relationship with the State of Qatar, as it becomes the ninth country to choose Typhoon. The proven combination of Typhoon and Hawk will provide the Qatari Armed Forces with the most advanced and flexible multi-role combat aircraft on the market today, along with best in class support and training." International Trade Secretary, Dr Liam Fox, added: "The UK Government is proud to be a part of this hugely significant export contract, supporting BAE Systems, its nearly 35,000 employees and the 9,000 companies in its supply chain." The Defence Secretary Gavin Williamson and his Qatari counterpart, Dr Khalid bin Mohammed al Attiyah, oversaw the signing of the deal in Doha in December. Deliveries of the first Typhoon aircraft are expected to commence in 2022. The deal also involves a package of training and co-operation between the British and Qatari Air Forces which will see them working closely together in the future. The MOD continues to bang the drum for the UK's world-leading aerospace industry, with sales of defence equipment to foreign customers surging by 53% last year to £9bn.
Read more
3. Dojima invests £9m at new sake brewery in Cambridgeshire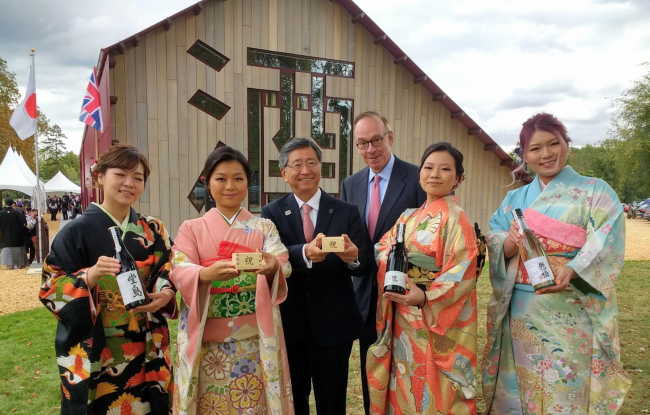 The UK's flourishing food and drink sector is set to receive another boost as the first Japanese-owned UK sake brewery opens its doors in Cambridgeshire in early October. Osaka-based Dojima Brewery's £9m investment is set to create 100 jobs over the next ten years, with 10,000 bottles set to be sold in the first year of production to achieve a turnover of £1m. Dojima – which has over 500 years of brewing history – has acquired a £3.5m premises in the picturesque setting of Fordham Abbey Estate. Thanks to help from the Department for International Trade (DIT), the company were connected with the appropriate networks and advice they needed on how to set up a company in the UK. DIT also put the company in touch with food and drinks specialist Campden BRI, whose water mineralisation expertise will ensure that Dojima have the very best hard water available for making sake. Kiyomi Hashimoto, Managing Director of Dojima Sake Brewery UK & Co., added: "The Department for International Trade has been crucial to us. They gave us step-by-step support for the visa application process, including setting up meetings with an expert, without which our project couldn't have even begun."
Read more
4. Opinion: There is more to manufacturing investment than shiny new machines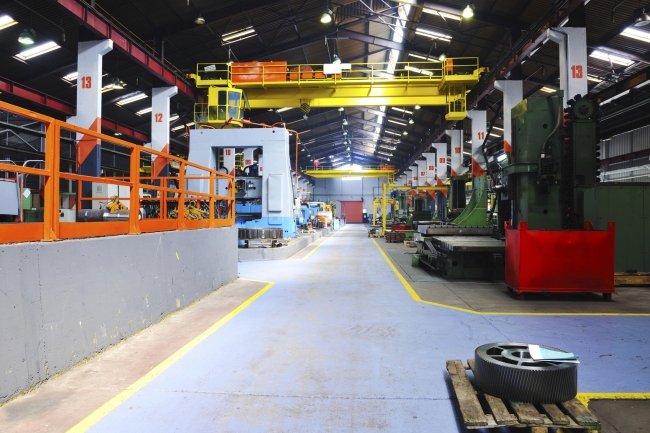 Investment is arguably the best health indicator for manufacturing, especially as more of the labour components in this sector are being automated and rationalised. But it can be hard to get a really accurate picture of actual manufacturing investment. There are different KPIs and some surveys are forward-looking (asking companies for their intention to invest, which of course can change), while others measure what has happened. As the Brexit deadline approaches, investment will be scrutinised harder as a measure of business confidence in post-EU Britain. We often assume that investment in manufacturing means capital expenditure – i.e. new machines and equipment. But investment need not only mean new machines; should it also capture big maintenance and overhaul programmes that can refurbish some plants to "good as new" standards. And what about buildings – factories and extensions? And should all investment surveys measure "intangibles" i.e. skills? The deficit in many engineering and manufacturing skills is well-documented. A business might spend no money on capex but increase training of operational staff. Productivity rises and yet there are no new machines. Helena Sans, Head of Manufacturing, Transport and Logistics at Barclays Bank explores this topic further:
Read more
5. New electric vehicle battery factory to open in Coventry

The UK's largest independent vehicle battery manufacturer will open in early 2019 in Coventry, creating around ninety new jobs at a new, multi-million pound, high-tech facility that will produce batteries for future hybrid and electric vehicles. The factory will be operated by a new joint venture, named Hyperbat Limited, combining the strengths of two of the UK's leading companies, Williams Advanced Engineering and Unipart Manufacturing Group. The move has been welcomed by the Secretary of State for Business, Energy and Industrial Strategy as a significant step forward in the UK's contribution to reducing carbon emissions. The factory will open in early 2019 at the Unipart site in Beresford Avenue, which also houses the Institute for Advanced Manufacturing and Engineering (AME), a partnership between Unipart and Coventry University. The facility provides a secure future supply chain for UK-based car-makers as their vehicles transition to electric power, with the potential to provide similar solutions to developing marine and aircraft projects in future. The launch customer for Hyperbat batteries is the Aston Martin Rapide E, which will be a limited production run.
Read more
---
Our favourite #GBmfg & #UKmfg tweets of the week
Rolls-Royce officially opens new £20m manufacturing facility in Bristol – the 'LiftWorks' site produces fan propulsion systems for the global F-35B programme https://t.co/DDy6NAbdDh #ukmfg #GBmfg🇬🇧 pic.twitter.com/gp7nFzHoAV

— Jefferson Group (@Jefferson_MFG) September 19, 2018
@BoeingUK hands prized supply contracts for its new Sheffield factory to three South Yorkshire firms. Opens next month. https://t.co/NyQZA9VHVn #Maher @metlase @nikkenworld #UKmfg #GBmfg

— David Walsh (@_DavidMWalsh) September 19, 2018
Global food and drink company @NestleUKI invested over £600m in their UK operations. Watch to find out why they chose the UK to expand their business worldwide. 👇 #InvestInGREAT #coffee pic.twitter.com/S2YHUVheDc

— InvestInGREAT (@InvestInGREAT) September 18, 2018
GFG Alliance outlines plans to double capacity of new £120m alloy wheel factory at Lochaber Smelter before its built – 400 jobs to be created with original plan but set to increase substantially https://t.co/xIJhF7a8wA #ukmfg #Scotland #GBmfg🇬🇧 pic.twitter.com/EESdr1kgaf

— Jefferson Group (@Jefferson_MFG) September 17, 2018
@Burberry London flagship store has been reimagined. Artist @grahamhudsonX has created a unique installation, 'Sisyphus Reclined' if you would like to see one of our #robotic systems in action head down to #RegentStreet pic.twitter.com/q4KBErYn9l

— CNC Robotics (@cnc_robotics) September 15, 2018
---
Recommendation roundup
Our picks of the best manufacturing and business related content that caught our attention this week.
1. Robots in workplace 'could create double the jobs they destroy' / via @guardian
The rise of machines, robots and algorithms in the workplace stands to create almost double the number of jobs for the global economy by the middle of the next decade than it puts at risk of being replaced. According to the World Economic Forum (WEF), about 133m jobs globally could be created with the help of rapid technological advances in the workplace over the next decade, compared with 75m that could be displaced. The findings will go some way towards assuaging fears that the rise of the robot economy could cost millions of workers their jobs, with widespread ramifications for pay, living standards and inequality across developed nations. The WEF report suggests new technologies have the capacity to both disrupt and create new ways of working, similar to previous periods of economic history such as the Industrial Revolution, when the advent of steam power and then electricity helped spur the creation of new jobs and the development of the middle class. The findings, from a survey of company executives representing 15 million workers in 20 different nations by the organiser of the annual Davos gathering of business leaders and politicians, does, however, warn of risks posed by automation. Klaus Schwab, chairman of the WEF, said employment gains from technology were not a "foregone conclusion" and would require greater investment in training and education to help workers adapt. The report found there are urgent challenges for reskilling workers and that safety nets are required to protect at-risk workers.
Read more
2. @SkyNews @theipaper
/ via
Although not confirmed by the company themselves, Kopparberg will start manufacturing its ciders in Britain for the first time in an attempt to lessen the fall-out from Brexit, it has been reported. The Swedish brewer plans to shore up its existing supply relationships with UK pubs and bars by beginning small-scale production in Britain, which could be increased in line with customer demand, according to an internal memo seen by the Press Association. Although Kopparberg cider is currently sold in more than 30,000 UK bars, it has never before been manufactured outside of Sweden. It is unknown where the company will base its UK production or how many people it will seek to employ.
Read more / Read more
3. Opinion: Giving meaning to "Made in Britain" in a digital age / via @NewStatesman
The Minister for Business and Industry believes British manufacturing is on the cusp of a renaissance. It is reasonable to say the cliché-driven mantra about the UK not being a manufacturing economy today is hugely overstated and part of a media-driven myth. Look at Toyota in Deeside, where a workforce of more than 500 people manufactures a new car engine every 57 seconds. Siemens in Hull is building wind turbine blades for Horsea Project Two, which will generate power for more than a million homes. The UK ranks in the top ten manufacturing nations in the world, with the sector employing 2.7m people and representing 69% of business research and development. We want to continue to build on our manufacturing heritage and strengths. However, what I have seen in my travels throughout the UK in my capacity as the Minister of State for Business and Industry is that UK manufacturing can succeed under foreign ownership with foreign capital and management techniques imported from home countries such as Japan and Germany. Our test is to see if a new generation of startups can morph into large companies with UK capital and a modern management system aided by AI and a hugely upskilled workforce. When we look at our manufacturing industry today, it has been transformed in both scale and sophistication to an extent that our ancestors could never have imagined. Richard Harrington MP explores more in this opinion piece.
Read more
---
And finally, some bonus picks to add to your reading list this weekend:
1. Cathay Pacific spells its name wrong on side of plane / via @guardian
And generates thousands of free publicity in the process… Cathay Pacific has given visitors to Hong Kong airport a surprise by spelling its name wrong on the side of a plane. The Boeing 777-367 was emblazoned with the words "Cathay Paciic". The company's social media team saw the funny side of the error, tweeting that the plane was being sent back to be repainted. The image had been posted on the Hong Kong Aviation Discussion Board, a Facebook group for plane spotters. While the airline insisted the spelling error was a mistake, some had their doubts. An engineer for Haeco, a maintenance company operating in the region, told the South China Morning Post: "The spacing is too on point for a mishap. We have stencils. [There] should be a blank gap in between letters if it was a real mistake."
Read more
2. 'For me, this is paradise': life in the Spanish city that banned cars / via @guardian
With all but the most essential traffic banished in the Spanish city of Pontevedra, there are no revving engines or honking horns, no metallic snarl of motorbikes or the roar of people trying make themselves heard above the din – none of the usual soundtrack of a Spanish city. "Listen," says the mayor, opening the windows of his office. From the street below rises the sound of human voices. "Before I became mayor 14,000 cars passed along this street every day. More cars passed through the city in a day than there are people living here." Miguel Anxo Fernández Lores has been mayor of the Galician city since 1999. His philosophy is simple: owning a car doesn't give you the right to occupy the public space. Lores became mayor after 12 years in opposition, and within a month had pedestrianised all 300,000 sq m of the medieval centre. They stopped cars crossing the city and got rid of street parking. They closed all surface car parks in the city centre and opened underground ones and others on the periphery, with 1,686 free places. They got rid of traffic lights in favour of roundabouts, extended the car-free zone from the old city to the 18th-century area, and used traffic calming in the outer zones to bring the speed limit down to 30km/h. Naturally, it hasn't all gone off without a hitch. People don't like being told they can't drive wherever they want, but the everyday benefits are numerous. On the same streets where 30 people died in traffic accidents from 1996 to 2006, only three died in the subsequent 10 years, and none since 2009. CO2 emissions are down 70%, and while other towns in the region are shrinking, central Pontevedra has gained 12,000 new inhabitants.
Read more
Spot something you think we should see? Share with us! Email hello@zenoot.com and we may feature it in an upcoming post.