The Friday Roundup – 22/11/2019

Every Friday, we round up our top 5 most popular reads from the week, along with sharing some of our favourite finds from around the web.
This week's roundup sees Aston Martin unveil its first-ever SUV, JCB's Fastrac storms into the record books, and Stirling-based Superglass completes its £37m factory investment.
Our top 5 most read this week
1. Wrights Food Group invests £7m at Crewe factory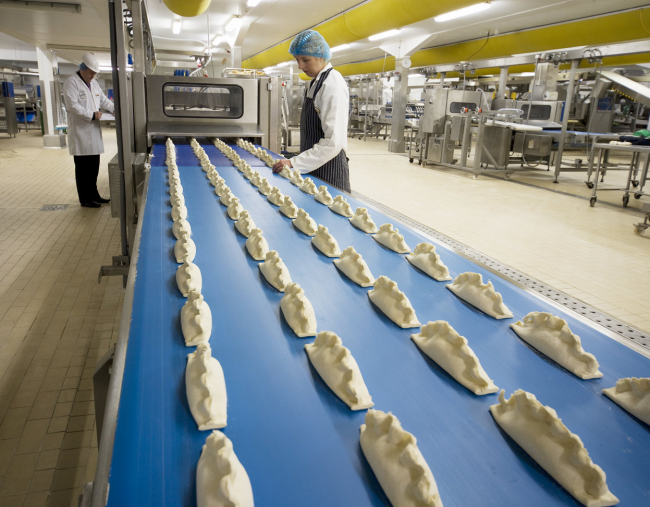 Wrights Food Group, the North West food manufacturer famous for its pies and pasties, has completed a £7m investment programme at its Crewe manufacturing facilities. The year-long investment, which was backed by a £3m funding package from Lloyds Bank Commercial Banking, included the introduction of a new savoury production line, ovens and cold storage facilities. Wrights supplies pies and other savoury food products to more than a third of clubs in the English Football League and has grown its workforce by 10 per cent to 650 people in the last year, thanks in part to the success of its new vending division, Urban Bistro, which supplies fresh food for vending machines in offices, factories and venues across the UK.
Read more
2. Superglass completes £37m factory investment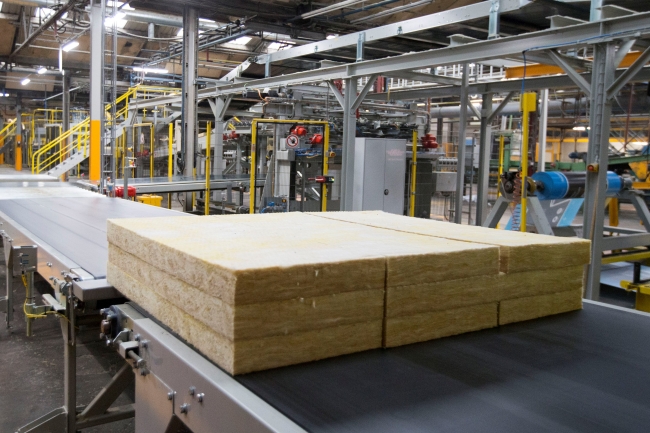 Glass wool insulation manufacturer, Superglass, has completed a multi-million-pound upgrade to its Stirling manufacturing facility. The £37m investment, which was announced in December 2017, is one of the largest in Scottish engineering and manufacturing in recent years. Now complete, it will double the site's capacity to around 60,000 tonnes of glass wool insulation annually. Redevelopment of the site, including installation of a new 187-tonne furnace and curing oven; cooling, cutting and milling equipment; and an automatic packing system, will allow for continuous development and improvement in product quality.
Read more
3. Manufacturers rank automation among biggest priorities in 2020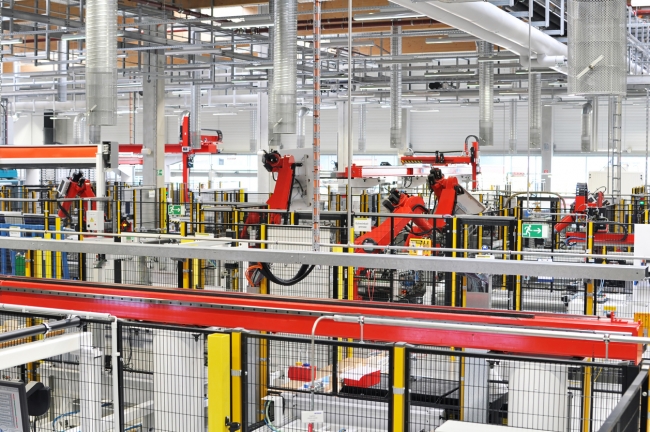 Automation investment ranks among one of the biggest business priorities for manufacturers in 2020, according to a new survey of 200 CFOs and financial directors led by accountancy and business advisory firm BDO. In the manufacturing sector, the report, New Economy: Investing in Automation, found that while manufacturers are already investing 9% of their turnover in automation, nearly a quarter (24%) see automation as a priority area for investment within the next year compared to a national average of 11%. This figure rises to 34% when looking at the next five years. 93% of manufacturers have automated a key process in the last year – more than any other sector. Computer-aided design and automated machinery are the most popular forms of automation, with half of all manufacturing businesses implementing either forms of technology into their business.
Read more
4. Made in Wales: Aston Martin unveils its new DBX SUV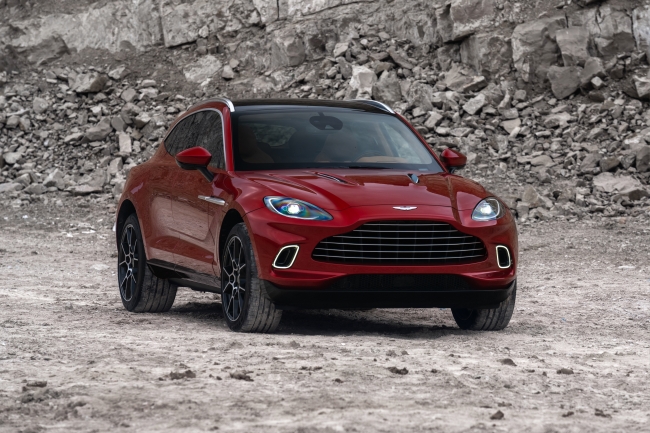 Aston Martin has unveiled the DBX, the brand's first-ever SUV in its 106-year history, which it hopes will expand the sales reach of the brand worldwide. The Aston Martin DBX is the first vehicle to be made at its newly-built manufacturing plant in St Athan, Wales. Situated on a converted former MoD site, the purpose-built facility is bringing up to 750 highly skilled jobs to South Wales. The launch of its new SUV represents the culmination of an extensive development programme that began with physical testing in Wales last year and virtual development stretching back to 2015. Powered by a new version of the 4-litre, twin-turbocharged V8 engine found in DB11 and Vantage, the £158,000 DBX can sprint from 0 to 62mph in 4.5 seconds and on to a top speed of 181mph.
Read more
5. JCB's Fastrac storms into the record books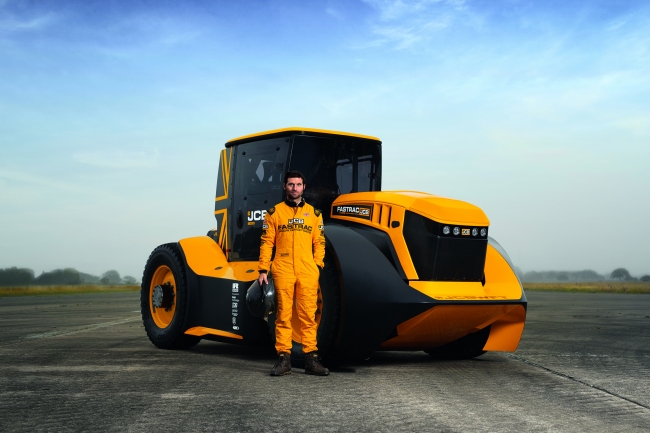 JCB's Fastrac has stormed into the record books after being crowned the world's fastest tractor with a speed of 135.191 mph. The Fastrac – based on a standard, commercially available Fastrac model, and designed and built by a team of young engineers in Staffordshire – secured the title at Elvington Airfield in York with motorbike racer and lorry mechanic Guy Martin at the wheel. The feat was officially ratified by Guinness World Records and the astonishing story of the tractor's development and assault on the record was told in a Channel 4 documentary (17 Nov) called 'The World's Fastest Tractor.'
Read more
---
Our favourite #GBmfg & #UKmfg tweets of the week
Here is a snapshot of #UKAutomotive courtesy of our new facts booklet.

Find out more at: https://t.co/XzoiEOrN5y pic.twitter.com/hfX7xbjZxj

— SMMT (@SMMT) 19 November 2019
Cammell Laird COO welcomes 20 new apprentices, an investment of £1m by CL over four years taking total apprentice numbers to 270 and total investment to £19m. 'We want you to be highly skilled, you can become management' #maritime2050 pic.twitter.com/9c1dk9eSWy

— Cammell Laird (@CammellLaird) 13 November 2019
We love this photo of our new home – great to see the work going ahead on schedule! pic.twitter.com/AKoGP4yz1i

— UKBIC (@UK_BIC) 19 November 2019
Aimed at optimising the production process, computer-controlled Autonomous Guided Vehicles (AGV) follow a guide wire in the floor & move independently between sub assembly lines.#ElectricVehicle #Manufacturing #MadeinBritain pic.twitter.com/ZEEvnSBx3O

— LEVC (@LondonEVCompany) 15 November 2019
#Didyouknow that 8 in 10 Brits are happy to pay more for a product if it's made in Britain? 🛒💷 #UKmfg

Download our Buying British Report here: https://t.co/i3y6w9sqxS pic.twitter.com/W1rnlM3OhM

— Made in Britain (@MadeinBritainGB) 21 November 2019
---
Recommendation roundup
Our picks of the business and manufacturing related content that caught our attention this week.
1. First look: Inside Scottish rocket factory / via @heraldscotland
Orbex, the private space company, has allowed cameras into its working rocket factory in Scotland for the first time. The behind-the-scenes imagery reveals how the company is using advanced engineering techniques and materials to create the next generation of renewably-fuelled European orbital launch vehicles.
Read more
2. Happiness should play role in measuring growth, says CBI chief economist / via @CityAM
Britain's financial system has long been viewed through the lens of output and productivity, but now the Confederation of British Industry is calling for a more unconventional way of measuring growth: happiness.
Read more
3. Magway's revolutionary subterranean delivery network / via @ciltuk
Magway, the British start-up that has developed a ground-breaking, sustainable delivery utility designed to transport online customer orders through a network of pipes, has opened a new phase of funding, aiming to raise over £750,000 via the UK's leading crowdfunding site, Crowdcube. Magway has developed what it believes to be the most game-changing goods and parcel transport system in the world. Its underground pipe network will significantly reduce air pollution, accidents and congestion caused by the millions of vans and articulated lorries on our roads annually, as they deliver billions of parcels of goods to consumers purchased online.
Read more

---
And finally, some bonus picks to add to your reading list this weekend:
1. Tetris: The Soviet 'mind game' that took over the world / via @CNN
Like many of history's greatest ideas, Tetris came about quite unintentionally. Alexey Pajitnov was a software engineer at the Soviet Academy of Sciences in Moscow, tasked with testing a new type of computer, the Electronika 60. To do so, he wrote a simple game based on a puzzle from his childhood. It would help assess how powerful the computer was – and provide a bit of fun.Little did he know that the resulting game would go on to become one of the greatest, most addictive and most successful of all time.
Read more

2. Does holding a general election in December affect voter turnout? / via @WiredUK
This will be the first December election since 1923; as all ten general elections since 1979 have been held between April and June. But will the change in timing – and the attendant variations in terms of weather, shorter days, and the festive season – have any impact?
Read more
Spot something you think we should see? Share with us! Email hello@zenoot.com and we may feature it in an upcoming post.