The Friday Roundup – 28/09/2018

Every Friday, we round up our top 5 most popular reads from the week, along with sharing some of our favourite finds from around the web.
This week's roundup includes Aston Martin's charitable foundation plans, record UK aircraft production continues, plus Cadbury's Roses launches its first TV campaign in 20 years…
Our top 5 most read this week
1. British public believes manufacturing vital for future of post-Brexit economy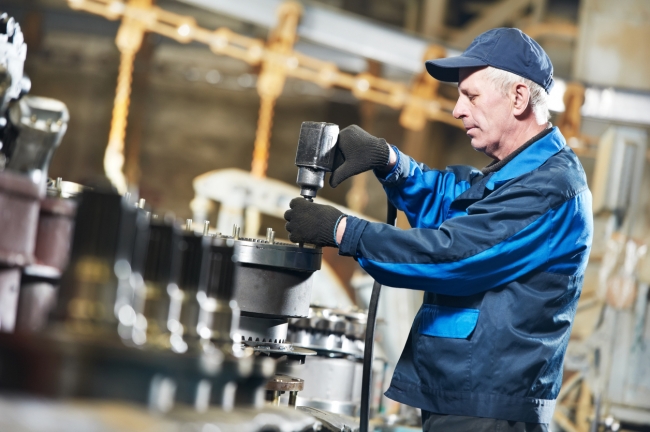 A new poll released this week shows that the general public thinks manufacturing is hugely important to the future of the UK economy post-Brexit and that Government should place more value on it. But there are massive misperceptions about the pay and opportunities it offers, as well as its world ranking. According to the survey carried out by YouGov for EEF and law firm Womble Bond Dickinson, almost three quarters of people (70%) agree that the UK cannot tackle future problems without a strong manufacturing sector. The sector also comes first when asked which sector is likely to provide a solution to a number of the challenges facing the UK and also scores highly with the public for trust. When further probed, 69% believe that manufacturing is important to secure our place in the global economy, especially in the context of Brexit, while 61% feel that a strong manufacturing sector is important to secure employment for future generations. However, despite the public placing a high value on the role of manufacturing only a fifth of parents want their children to work in the sector. The survey also showed the understanding of Britain's international standing was extremely underrated. The British public believes that the UK is ranked at 56th in the world in terms of value of products made, which is actually the position of Kazakhstan. The reality is that the UK is in fact in the top ten performing manufacturing countries around the globe sitting at 9th place in the world and two thirds of respondents say they want the UK to push into the top five.
Read more
2. UK aircraft production continues on record track
The best month of 2018 so far for aircraft deliveries has put the global aerospace industry on track to achieve a new production record this year. August saw 118 commercial aircraft delivered, taking the total for the year to date to 927, more than 40 ahead of the pace set in 2017's record year. August's deliveries were the highest achieved in any single month this year, with 93 single aisle aircraft including Airbus A320s and Boeing 737s making up the bulk of the figure. The UK value from 2018 aircraft deliveries to date is estimated at up to £18bn as our aerospace industry supplies vital components like wings and engines for Airbus, Boeing and Bombardier. Demand for new technologically advanced and fuel efficient aircraft remains high, with another 104 orders placed in August keeping the order backlog close to record levels at 14,236. These aircraft could ultimately be worth up to £220bn to UK industry as orders are fulfilled. ADS Chief Executive Paul Everitt said: "Aircraft production this year is on track to meet international expectations of a new record, with a major contribution from UK industry worth £18bn to our economy so far this year alone. UK and European manufacturers are now depending on negotiators in London and Brussels to make sure they can continue to keep up this extraordinary growth in the years ahead. Compromises must be made on both sides to reach an agreement that puts prosperity first and protects both UK and EU businesses from a disruptive Brexit."
Read more
3. Aston Martin CEO plans apprenticeship charitable foundation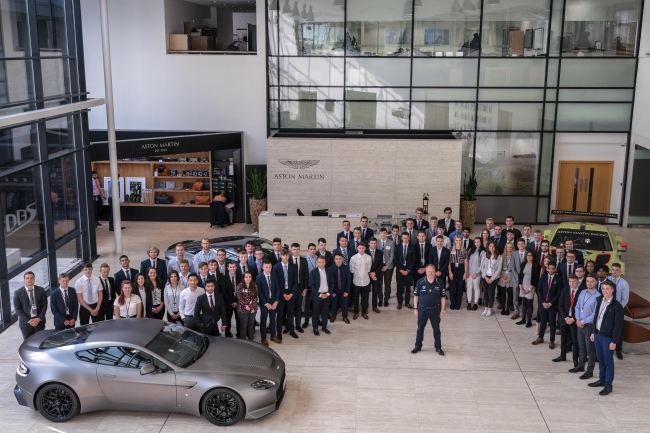 Dr Andy Palmer, President and Group Chief Executive of Aston Martin Lagonda, has announced plans to create the Palmer Foundation, a privately-funded programme to create industrial apprenticeship opportunities for young people in the UK. Andy Palmer, who began his own automotive career as an apprentice, has undertaken to fund the scheme which will also be supported by existing shareholders, members of the senior management team at Aston Martin Lagonda and Hitomi Palmer, wife of the CEO. Andy Palmer said: "Young people can struggle to get on the first rung of the career ladder, so we are creating the Palmer Foundation to help get them "on the ladder" and into high quality apprenticeships. A person's background should never preclude them from achieving their potential, and in this case becoming what could turn out to be some of the best engineers of their generation. This is just the beginning for the Palmer Foundation. In time, the engineering scholarship will be joined by other areas such as marketing, design and legal careers." The charitable foundation will operate independently of the apprenticeship scheme at Aston Martin Lagonda, which earlier this month welcomed its biggest ever intake of 50 apprentices and 26 graduates. Details of the scheme and its launch schedule are to be announced later in the year.
Read more
4. WMG part of a £37m project to develop lightweight vehicles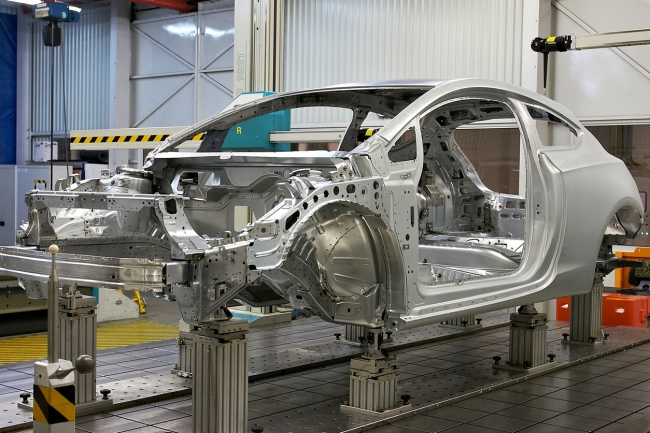 A new research project, named Tucana, will focus on lighweighting technology, delivering stiffer and lighter vehicle structures with the help of experts from WMG, at the University of Warwick. The research will develop world-leading cost effective, scalable carbon fibre composite solutions, with the view to boosting the performance of electric vehicles. The CO2 benefit of the project between 2023-2032, will be 4.5 million tonnes. WMG will receive £4m, of the £18.7m government funding through the Advanced Propulsion Centre (APC), to drive the development of innovative lightweight vehicle and powertrain structures, building on the UK's leading-edge capability in this area. Project Tucana will allow the true environmental credentials of electric vehicles to be realised by enabling wider adoption. Tucana will deliver this step-change by addressing structural performance at a design, material and volume manufacturing-level which is currently unmet across the industry. As part of the project WMG will manufacture the carbon fibre components, in their new Materials Engineering Centre which will has dedicated facilities for composite and hybrid structures. Tucana, brings together a consortium of world-leading academic and industry partners. Led by Jaguar Land Rover, other partners in the project are Expert Tooling & Automation Limited, Broetje-Automation UK Ltd, Toray International U.K. Limited, CCP Gransden Lltd, and Magna Exteriors (Banbury) Limited.
Read more
5. Ifor Williams Trailers opens new £5m factory

Ifor Williams Trailers has officially opened its new £5 million factory in Sandycroft, Flintshire, where 60 jobs have been created. The iconic firm also celebrated its 60th anniversary in style by launching two new horseboxes as part of a triple celebration. As well as the new factory in Sandycroft, the company has other manufacturing sites in Cynwyd, Corwen and on Deeside Industrial Estate and employs more than 500 people. Managing Director John Williams added: "This is a hugely significant and important day for Ifor Williams Trailers and we were delighted to welcome so many people from far and near to share our good news. We have three very good reasons to celebrate today, the 60th anniversary of the company, the official opening of our new factory in Sandycroft and the launch of the two new horseboxes. These products are the result of a great deal of hard work and innovation from our talented team and I am delighted they have received such a positive response from our distributors who can't wait to start selling them."
Read more
---
Our favourite #GBmfg & #UKmfg tweets of the week
Japanese-owned Horiba Mira to build new £26m driverless vehicle testing centre in Leicestershire – the project could ultimately create more than 1,000 jobs https://t.co/E4asDY9HJo #ukmfg #GBmfg🇬🇧 pic.twitter.com/lAYsdXcATd

— Jefferson Group (@Jefferson_MFG) 26 September 2018
Engineering giant plans £3 million pound expansion near Peterborough https://t.co/bmuwAZ2JbJ

— David Hopley (@DavidHopley1) 26 September 2018
Very impressive sight today at @davidbrownautos with its 1st batch of #MiniRemastered models – manufactured at its Silverstone Park HQ – being completed ready to roll off the production line. Just WOW! More on this soon…#Mini #CoachBuilding #UKmfg pic.twitter.com/09i2pqyhUO

— silverstonepark (@SilverstonePark) 27 September 2018
Pioneering electric vehicle charger manufacturer @eocharging set for rapid growth after securing £13m investment https://t.co/ffFsSKCLFd #EV #ukmfg #GBmfg🇬🇧 pic.twitter.com/wb0ouVuTAu

— Jefferson Group (@Jefferson_MFG) 26 September 2018
Congratulations to the UK Manufacturing Apprentice of September, Charlie Walford of The @UKFGroup 🏆

Charlie deservedly picks up the £100 Amazon Vouchers as the prize! 💰#MFGapprentice2018 #Apprenticeship #Apprentices #TheFuture #STEM https://t.co/9gNjwU1KTt pic.twitter.com/0Ch77WmLUc

— MFG Apprentice 2018 (@MFGapprenticeUK) 27 September 2018
---
Recommendation roundup
Our manufacturing and business related content picks that caught our attention this week.
1. Porsche drops diesel from line-up / via @theipaper
Porsche has confirmed that it will no longer offer diesel versions of any of its models. The German sports car and SUV manufacturer had already suspended sales of diesel vehicles in the UK amid the changes to emissions testing and the announcement means they won't be returning. The firm's two SUVs – the Macan and Cayenne – along with its Panamera four-door were previously available with diesel engines sourced from sister firm Audi. As such it was caught up in the diesel-gate cheating scandal that engulfed the VW Group and its chief executive Oliver Blume said at the weekend the emissions scandal was in part behind the decision. Blume said: "The diesel crisis caused us a lot of trouble. Porsche's image has suffered." Only 12 per cent of Porsches sold worldwide last year were diesel and the firm has said it will now concentrate on hybrid and electric models. Blume added that Porsche was "not demonsing diesel" but that it was not a good fit for the brand. He said: "It is and will remain an important propulsion technology. We as a sports car manufacturer, however, for whom diesel has always played a secondary role, have come to the conclusion that we would like our future to be diesel-free. Petrol engines are well suited for sporty driving." He also reassured existing Porsche diesel owners that the company would continue to support them throughout their ownership.
Read more
2. What is a 'Canada-style' trade deal? / via @BBCNews
Free trade comes in many forms. It ranges from single markets to customs unions, to association agreements, to free trade agreements (FTAs) and beyond. The EU has negotiated 35 trade agreements for its member states, with another 22 pending. But it says "the most ambitious trade agreement that the EU has ever concluded" is with Canada. It's called the Comprehensive Economic and Trade Agreement (CETA). Signed in October 2016, it provisionally came into force last September. The only remaining step is for all the countries to ratify it, which could take several years. But exporters and importers have been working under its rules for a year, and many now believe the CETA model could be a template for the UK's trading relationship with the EU after Brexit. So what does CETA do? Is it popular? And could it work as a Brexit model?
Read more
3. BrewDog scraps deal with US beer firm over Trump offer / via @BBCNews
Scottish craft brewer BrewDog has pulled out of a tie-up with a US beer maker after a row over free drinks to Donald Trump supporters. BrewDog had planned a series of events with US-based brewer Scofflaw at bars across the UK this weekend. It appeared the American firm had said anyone backing the US president could get "beered up redneck-style free of charge". But BrewDog founder James Watt said the offer had nothing to do with his company and scrapped all the events. Mr Watt posted on Twitter: "The Scofflaw release was announced without our knowledge or consent. We are in no way aligned with their position and we will of course be cancelling all the events and sending all of the beer back." But in a similar approach, Scofflaw also distanced itself from the promotion, later tweeting: "We did not approve or release said message and we are working with our PR firm @WelcomeToFrank to fix this error. This post was done on our behalf without our consent or knowledge."
Read more
---
And finally, some bonus picks to add to your reading list this weekend:
1. Cadbury launches first TV ad for Roses in 20 years / via @MarketingWeekEd
Cadbury Roses is launching its first major TV campaign in more than 20 years to celebrate the product's 80th anniversary. The 30-second spot, created by VCCP, follows a young boy who thanks people by saying "Roses" instead of thank you, much to his father's bemusement. From waitresses to drivers, his father becomes increasingly baffled until it transpires he overheard two teachers discussing how the best way to say thank you is with Roses. The £2.6m campaign (which launched during ITV's Emmerdale on September 24) is also part of Cadbury's new positioning, which is focused on "kindness and generosity" – the founding principles of the brand and its founder, philanthropist John Cadbury. In January, Cadbury got rid of its "joy" positioning after six years refocusing its marketing in a bid to combat the trend towards healthy eating. Consumers are increasingly looking for healthier alternatives with chocolate sales falling by £78m in the 12 months to October last year in the UK, according to data from IRI.
Read more
2. Lego now Europe's most reputable brand, but Apple's image has taken a hit / via @TheDrum
Lego has topped a new ranking of the European Union's 100 most reputable companies, edging out the likes of Bosch and Rolex to claim the title of most reputable company in Europe. The Reputation Institute's 2018 survey attributed the Danish toy manufacturer's success to its "strong commitment" to building a corporate brand as well as its corporate social responsibility and sense of purpose, evidenced by launches like its eco-friendly sugar cane brick range. The study is based on more than 87,000 individual ratings from the general public across Germany, France, Spain, Italy and the UK, assessing more than 140 multi-nationals. At the other extreme, Apple found itself the biggest loser in the rankings, with the Californian firm suffering a backlash over its perceived lack of ethical behaviour and transparency.
Read more
Spot something you think we should see? Share with us! Email hello@zenoot.com and we may feature it in an upcoming post.