The Friday Roundup – 29/11/2019

Every Friday, we round up our top 5 most popular reads from the week, along with sharing some of our favourite finds from around the web.
This week's roundup sees AMRC Cymru open its doors in North Wales, McLaren seeks new recruits for its Yorkshire supercar site, and engineers are ranked as the fifth most trusted profession in the UK.
Our top 5 most read this week
1. McLaren seeks new recruits for Yorkshire supercar site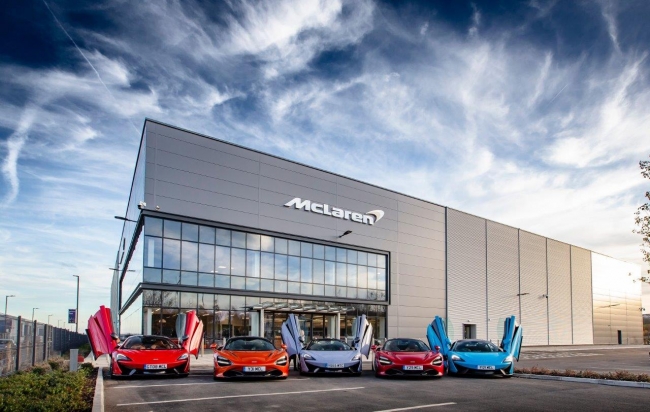 McLaren Automotive is planning to more than double the size of its workforce at the firm's new £50m innovation and manufacturing facility in Yorkshire. The McLaren Composites Technology Centre (MCTC) hopes that its newest wave of recruitment will increase employee count to over 200 by the time the site is in full production next year. Candidates with experience in sectors such as boat-building, the textiles trade and sporting goods industries are being encouraged to apply for this latest set of jobs, apprenticeships and degree apprenticeships. Although not typically associated with automotive manufacturing, these specific skills are desired because materials like carbon fibre start life as a fabric that has to be cut, put into moulds, and then treated through a variety of processes, before becoming a hard material.
Read more
2. £20m AMRC Cymru opens in North Wales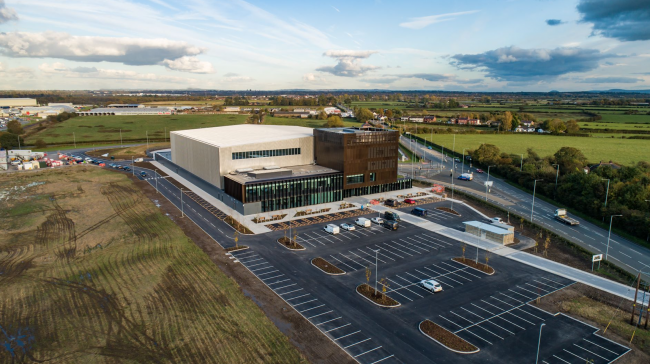 Wales' £20m Advanced Manufacturing Research Centre (AMRC) Cymru has opened in Broughton, Flintshire. The state-of-the-art centre will be a catalyst for growth and jobs in Deeside; across North Wales and the wider cross-border and Northern Powerhouse region. Backed by a £20m Welsh government grant, and managed by the University of Sheffield Advanced Manufacturing Research Centre, it is predicted the new centre could increase GVA to the Welsh economy by as much as £4bn over the next 20 years. Situated in the Deeside Enterprise Zone, the centre will focus on advanced manufacturing sectors, including aerospace, automotive, nuclear and food. Airbus will be the first major tenant and will have a platform to develop its next generation wing technologies aligned to its Wing of Tomorrow programme, which is part of a global Airbus investment in research and innovation.
Read more
3. Renewed confidence after record aircraft order surge in October
The global aerospace industry and UK manufacturers received a boost in October with a record-breaking 425 aircraft orders. The latest orders mean this is the highest October on record and is more than three times the number achieved in the same month last year. Growth was led by orders for 404 single-aisle aircraft, driven by strong demand in Asian markets. The increase in aircraft orders has contributed to the aircraft order backlog rising to above 14,000 for the first time since May 2019. This marks a recovery for the backlog which had declined from a peak reached in January this year. As the full backlog of orders is fulfilled, they are estimated to be worth up to £215bn to UK industry.
Read more
4. Engineers are the fifth most trusted profession in the UK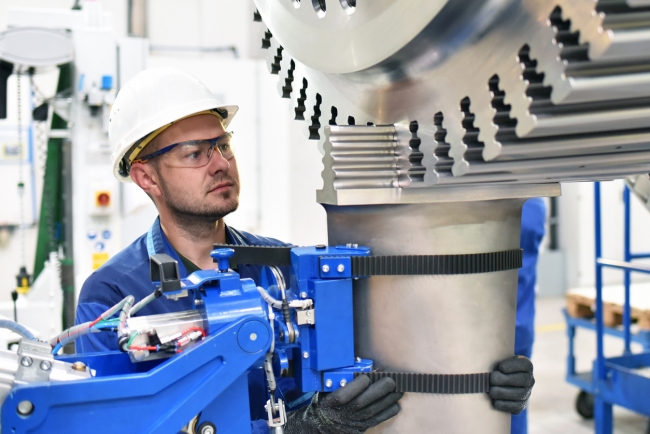 Engineers are the fifth most trusted profession in the UK, according to the latest Ipsos MORI Veracity Index. The Veracity Index, compiled by Ipsos MORI, is the longest-running poll on trust in professions in Britain, having been asked consistently since 1983. The profession, which makes up 19% of the UK workforce, is trusted to tell the truth by 86% of the population, joint with professors and closely following nurses, doctors, dentists and teachers. Trust is especially high amongst Britain's graduates (95%) which is vital because of the need for increasing numbers of qualified engineering professionals across the UK. Reasons for trusting engineers include being experts on the things that they talk about (49%) and that they turn theory and ideas into things that work in reality (41%).
Read more
5. Made in Wales: Aston Martin unveils its new DBX SUV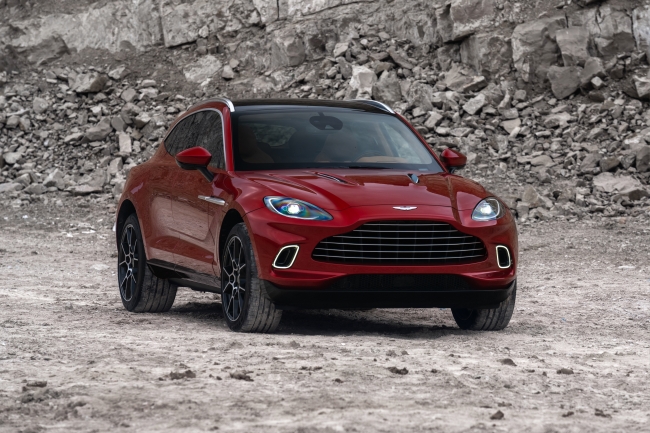 Aston Martin has unveiled the DBX, the brand's first-ever SUV in its 106-year history, which it hopes will expand the sales reach of the brand worldwide. The Aston Martin DBX is the first vehicle to be made at its newly-built manufacturing plant in St Athan, Wales. Situated on a converted former MoD site, the purpose-built facility is bringing up to 750 highly skilled jobs to South Wales. The launch of its new SUV represents the culmination of an extensive development programme that began with physical testing in Wales last year and virtual development stretching back to 2015. Powered by a new version of the 4-litre, twin-turbocharged V8 engine found in DB11 and Vantage, the £158,000 DBX can sprint from 0 to 62mph in 4.5 seconds and on to a top speed of 181mph.
Read more
---
Our favourite #GBmfg & #UKmfg tweets of the week
The new DBS Superleggera #Concorde Edition from @astonmartin is a limited-run, 715bhp tribute to one of the most revered aircraft of all time https://t.co/QIBtTqewbj pic.twitter.com/umVyqDFJPL

— Autocar (@autocar) November 26, 2019
Meet Bethan – she used to be scared of flying until she fell in love with engineering at space camp. She embarked on an apprenticeship and became responsible for stripping down and fixing aircraft engines as a production manager: https://t.co/legtG2Pi4L #ThisisEngineering pic.twitter.com/KobJVi3KHS

— This is Engineering (@ThisIsEng) November 23, 2019
Bosworth Plastics yet again investing in #Ukmfg #GBmfg . SMEs are the backbone of the UK economy, you would think we would have more exposure than we do pic.twitter.com/Z94X7Rs3Ti

— Gill Jakes 🏭😎 (@jakes_gill) November 28, 2019
We're still buzzing from this year's #WSUKLIVE!

If you were there, relive the best bits and if you couldn't make it, check out what you missed! 👇 pic.twitter.com/D7cujhtput
— WorldSkills UK (@worldskillsuk) November 26, 2019
Scottish industry boosted as major £65m hub moves ahead https://t.co/OBTkVHfwlj

— Salop Design & Engineering Ltd 🏭🇬🇧 (@salopdesign) November 21, 2019
---
Recommendation roundup
Our picks of the business and manufacturing related content that caught our attention this week.
1. Volkswagen to cease all non-electric factory motorsport programmes / via @YahooNewsUK
Volkswagen will cease all non-electric factory-backed motorsport efforts, the firm has confirmed. A statement from the German manufacturer said it will be placing 'a clear emphasis on fully-electric racing cars', with any internal combustion programmes to end beyond 2019.
Read more
2. This is what life is like aboard a floating town built for battle / via @NatGeoUK
Bigger than the Titanic, with a population greater than some towns – and so labyrinthine there's an app to navigate it. Here's how regular life rolls on the Royal Navy's biggest ever ship – HMS Queen Elizabeth.
Read more

3. A trade war with the US could claim an unlikely victim: British cheese / via @WiredUK
Last month, US president Donald Trump slapped a 25 per cent tariff on cheese varieties from the EU that read like a veritable 'Who's Who' of the dairy world: parmigiano-reggiano, Swiss, romano, roquefort, manchego and cheddar. The reason? Curdling trade relations with Europe. In fact, cheese has become an innocent bystander in a trade war that originated from a very different source.
Read more
---
And finally, some bonus picks to add to your reading list this weekend:
1. How the makers of M&M's tried and failed to make their chocolate green / via @Independent
Mars Inc, the maker of confectionery items such as M&M's, Milky Way, vowed in 2009 to switch entirely to sustainable cocoa to combat deforestation, a major contributor to climate change. But the firm and other global chocolate makers are far from meeting that ambitious goal.
Read more
2. Why the world is running out of sand / via @BBC_Future
It may be little more than grains of weathered rock, and can be found in deserts and on beaches around the world, but sand is also the world's second most consumed natural resource. But believe it or not, the world is facing a shortage of sand. How can we possibly be running low on a substance found in virtually every country on earth and that seems essentially limitless?
Read more
Spot something you think we should see? Share with us! Email hello@zenoot.com and we may feature it in an upcoming post.