FANUC UK
For over 60 years, FANUC has pioneered the development of numerically controlled machines in the automation industry. With 263 locations supporting 108 countries worldwide and more than 7,000 employees, FANUC offers a dense network in sales, technical support, research & development, logistics and customer service.
The business specialises in factory automation, which is split across three categories: robotics, factory automation systems, and production machinery. Its extensive product portfolio comprises market-leading vertical milling centres (ROBODRILL), plastic injection moulding machines (ROBOSHOT), wire EDMs (ROBOCUT), industrial robots and CNC systems.
In the UK, FANUC operates out of a new £19m, 107,000 sqft facility at Ansty Park in Coventry, which opened in May 2017. Embodying the significant growth the company has experienced over recent years, as well as its unified approach for the future, FANUC's headquarters is four times larger than its previous location and has enabled the business to further develop its offering and strengthen its position in the market.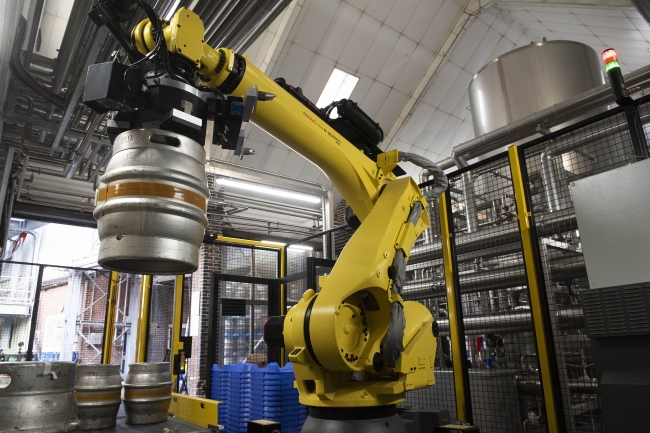 With more than 100 models, FANUC offers the widest range of industrial robots in the world. Covering a diverse range of applications and industries, FANUC robots are easy to operate and provide complete flexibility thanks to a range of application-specific options, their ease of integration, and ability to handle payloads up to 2.3 tonnes.
FANUC's ROBODRILL range of vertical machining centre delivers unrivalled quality and precision at great hourly rates, in a compact footprint. With an unbeatable tool change time of 0.7 seconds and a turret capable of handling tools weighing 4kg, the new advanced versions are both the fastest and strongest 5-axis CNC machines on the market.
FANUC ROBOSHOT sees the company take its state-of-the-art CNC precision technology from turning and milling and apply it to all-electric injection moulding. The results are greater acceleration, ultimate precision of movement and extremely short cycle times to produce large quantities of consistently high-quality parts.
Versatility is at the heart of FANUC's next generation ROBOCUT wire-cutting machine range. The α-CiB series comprises three versatile EDM machines of varying footprints, including the first model with an 800mm table and optional Z-axis travel of 500mm.
Discover how we support UK manufacturing in the articles below: