Flowlens
Flowlens is a CRM and MRP cloud software system designed for small-medium sized equipment manufacturers. Established in 2006, Flowlens has a customers across the UK, Ireland and beyond.
Flowlens's combined CRM and MRP system means that manufacturers can use one system to handle their sales pipeline, products, parts and bills of materials, stock and purchasing, job cards, and product dispatch, plus after-sales asset service management. Flowlens works with cloud accounting products Xero and Quickbooks online, or it can be integrated with Sage 50 accounts.
With companies in diverse sectors such as electrical engineering, renewables, agricultural & automotive machinery, water treatment, material handling, diagnostics and lighting, Flowlens has a thorough understanding of equipment manufacturing business needs.
Alongside an affordable monthly subscription, Flowlens provides knowledgeable training services to help customers get up and running efficiently. As a user-friendly cloud MRP and CRM system, Flowlens is easy to learn and easy to use, with regular updates based on customer feedback.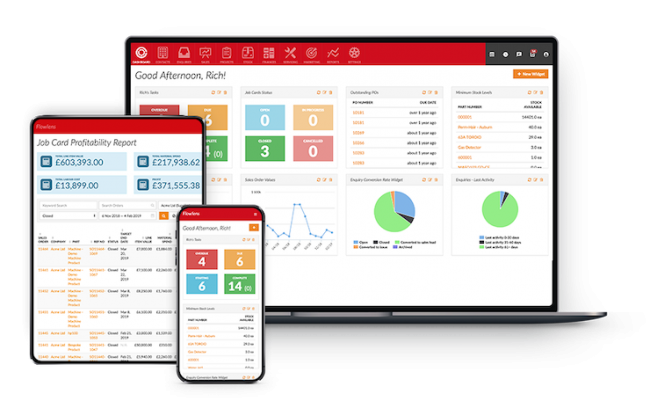 Manufacturers often look to the shop floor when it comes to efficiency activities, without considering the wasted effort and opportunity cost of poor business processes. By combining enquiry management, sales pipeline, quotations and forecasting via Flowlens cloud CRM software, with the stock management, planning and cost tracking capabilities of the MRP system, companies can save 30-40% on admin. On top of that, better control over data helps companies drive more sales, and make better decisions.
Often, manufacturing businesses operate in 'silos' with sales and operational teams lacking clarity of information, and constantly fire-fighting due to errors in communication or poorly defined business processes. This impacts customer satisfaction and team morale and is a massive barrier to growth.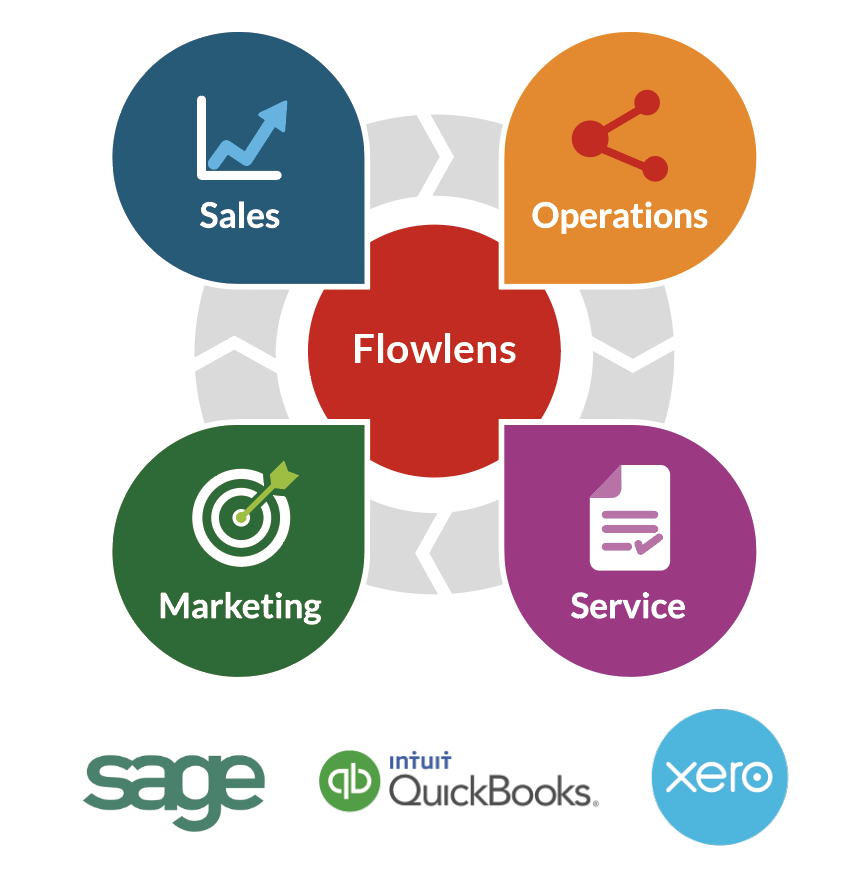 By combining CRM and MRP software processes, Flowlens creates a standardised way of working across the customer lifecycle. It helps companies establish good habits. The reliable data produced by Flowlens means decisions can be made on more that 'hope' and gut instinct.
Discover how we support UK manufacturing in the articles below: