The Friday Roundup – 07/06/2019

Every Friday, we round up our top 5 most popular reads from the week, along with sharing some of our favourite finds from around the web.
This week's roundup sees Jaguar Land Rover & BMW team up to develop electric vehicles, British food & drink exports hit record levels in Q1, plus the artificial meat factory – the science of your synthetic supper…
Our top 5 most read this week
1. Hitachi Rail and Bombardier bid to build HS2 trains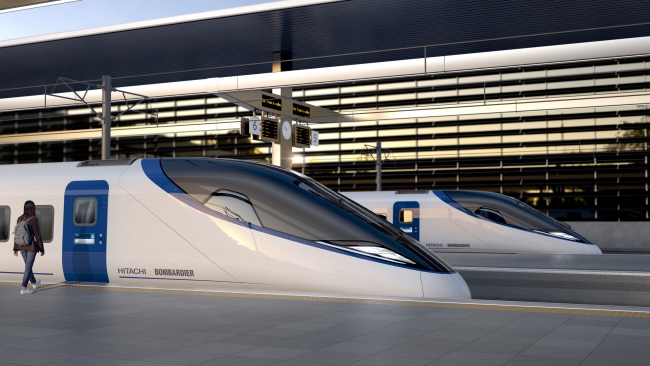 Two UK-based rail giants are submitting a 'Great British' train proposal to High Speed Two (HS2) that would be the most advanced, customer-oriented train ever to run in the UK. The contract, worth £2.75billion, is to design, build and maintain at least 54 trains for Phase One of HS2. Hitachi has pioneered Japan's world-renowned Shinkansen 'bullet trains', while Bombardier offers a depth of international experience from its high-speed trains operating in Europe and on the world's largest network in China. Hitachi Rail's Managing Director, Karen Boswell OBE, said: "Hitachi-Bombardier's Great British train for HS2 would be a shining example of British ingenuity. Our bid, if successful, would bring significant benefits for economies and communities, while truly transforming connectivity and passengers' experience." Alongside London, Birmingham, Manchester and Leeds, HS2 services will also serve destinations beyond the core HS2 network, including York, Newcastle, Liverpool, the North West, Glasgow and Edinburgh.
Read more
2. British food & drink exports see biggest Q1 on record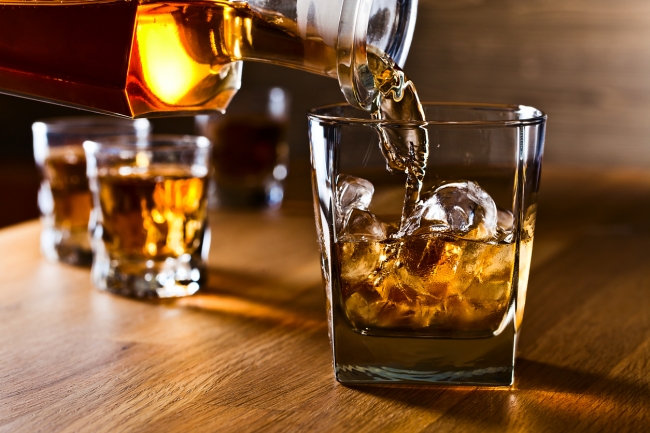 Published analysis from the Food and Drink Federation (FDF) shows that in Q1 2019, food and drink exports increased by 10.7% to £5.8bn, almost twice the growth rate of Q1 2018 and the biggest first-quarter sales value on record. Growth of more than 20% was recorded in six of the UK's top 20 food and drink export markets, with Japan recording the highest growth rate at 52.5%. Exports of all of the top 10 products increased by value in Q1 2019, the strongest being salmon with growth of 40.9%. Over the past 10 years, UK branded goods exports have increased by 110%. In Q1 2019, exports to the Netherlands (13.5%) grew the quickest out of the top five markets for branded goods. FDF's industry ambition is to grow exports of branded food and non-alcoholic drink by a third, from a 2014 baseline, to reach £6bn by 2020. Sales to Saudi Arabia rose by 198% from Q1 2009 to Q1 2019. Between January and March 2019, exports grew by 28.6%, moving the country into the UK's top 20 exports markets. Saudi Arabia was also the 11th biggest buyer of UK branded goods, recording growth of 82%, driven by exports of breakfast cereals, chocolate and sweet biscuits.
Read more
3. Work starts on Integral Powertrain's new £6m technical centre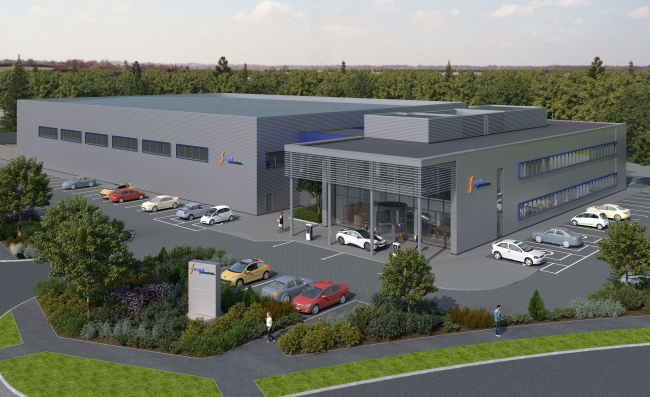 Integral Powertrain has broken ground on its new purpose-built £6m Technical Centre in Milton Keynes. The new building investment was first announced in March 2018 and following months of detailed planning, building work has begun to deliver the purpose-built Technology Centre for Integral Powertrain's expanding e-Drive business. Phase 1 of the 47,000 sq. ft. build is expected to be completed by Q1 2020 with the potential of a second phase to follow. John McLean, Director Integral Powertrain Ltd, said: "The new Technical Centre represents a major milestone for Integral Powertrain. The new site is more than three times the floor area compared to the existing Engineering Centre and will be used to house our growing teams, provide new conference areas, much greater stores and build capacity, a larger e-Drive test centre, new materials and R&D facilities and larger machining/fabrication areas." In addition to the new site, Integral Powertrain is currently upgrading its vehicle Emission & Driveline Test Facility. This will remain at its existing location in Kiln Farm, Milton Keynes.
Read more
4. Jaguar Land Rover & BMW announce electrification collaboration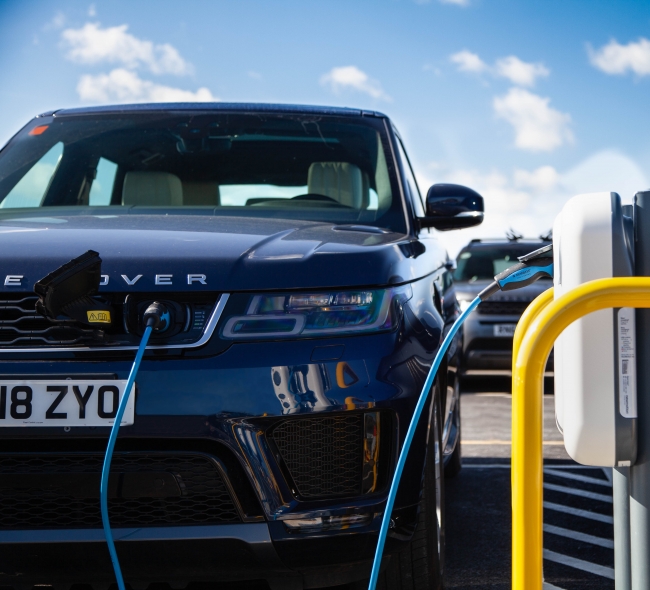 Jaguar Land Rover and BMW Group are joining forces to develop next generation Electric Drive Units (EDUs) in a move that will support the advancement of electrification technologies – a central part of the automotive industry's transition to an 'ACES' (Autonomous, Connected, Electric, Shared) future. The EDUs will be manufactured by each partner in their own production facilities. For Jaguar Land Rover this will be at its Wolverhampton-based Engine Manufacturing Centre (EMC), which was confirmed as the home for the company's global EDU production in January of this year. The plant, which employs 1600 people, will be the centre of propulsion system manufacturing offering full flexibility between clean Ingenium petrol and diesel engines and electric units. The EMC will be complemented by the recently announced Battery Assembly Centre at Hams Hall, near Birmingham, in supplying electrified powertrain systems to Jaguar Land Rover's global vehicle plants. The agreement will enable both companies to take advantage of efficiencies arising from shared research and development and production planning as well as economies of scale from joint procurement across the supply chain.
Read more
5. Global aircraft deliveries holding steady in 2019
Aircraft deliveries in the first four months of 2019 have kept pace with the same period last year, with 93 aircraft delivered in April. This brings the total deliveries for the year to date to 404, just three aircraft behind the rate achieved in 2018. An increase in wide-body deliveries has compensated for a 3.6% fall in single-aisle deliveries. Challenges in the global aerospace industry, including trade disputes and political uncertainty, mean original forecasts of nearly 1800 deliveries in 2019 may face revision in the coming months. ADS Chief Executive Paul Everitt, said: "Aircraft deliveries this year are matching the pace set in a record 2018, despite challenges in the global aerospace industry. While the month of April saw new orders delayed as customers take stock, long-term demand for modern, fuel efficient aircraft remains at historic highs, offering UK industry a valuable opportunity for the coming years. Aerospace manufacturers are continuing to raise productivity and invest in their own competitiveness to meet strong international demand. They are looking to political leaders to reach solutions to challenges like Brexit and the rising threat of protectionism to help bring confidence back to the market."
Read more
---
Our favourite #GBmfg & #UKmfg tweets of the week
NEW FACTORY: British kitchen manufacturer @WrenKitchens set to create 1,200 jobs at huge new £120m factory in North Lincolnshire, the biggest single investment in its history https://t.co/NVqQTEAOY0 #UKmfg #GBmfg pic.twitter.com/zBqkEa0xkO

— Jefferson Group (@Jefferson_MFG) 6 June 2019
Site preparation well underway at Foley Street in #Sheffield for our #newfactory, a lot more to do yet before starting on the foundations.#newbuild #expansion #sheffieldissuper #ukmfg #gbmfg #madeinsheffield #regeneration pic.twitter.com/NBBEsnMDjf

— Gripple Automation (@GrippleAutoLtd) 4 June 2019
JCB #HYDRALOAD. Unveiled at our European press event today. Watch the moment here! pic.twitter.com/D4lsDpjhJK

— JCB (@JCBmachines) 6 June 2019
Coventry-based NP Aerospace to create 50 new jobs after winning £63m armoured vehicle contract https://t.co/As1tb5KZEt #UKmfg #GBmfg pic.twitter.com/ktqICWf4ck

— Jefferson Group (@Jefferson_MFG) 6 June 2019
Engineering Digital Mash Up is being held on 27th June @MazakEurope – it will show #SMEs in West Midlands the tools available to embrace #Digital and improve #Productivity:
➡️ https://t.co/HhLU1NqNG9#GBmfg #UKmfg #Manufacturing #Engineering pic.twitter.com/vwTGa4XVYk

— Will Stirling (@WRStirling) June 7, 2019
---
Recommendation roundup
Our picks of the business and manufacturing related content that caught our attention this week.
1. Jaguar's design boss is departing after more than 20 years / via @live_coventry
Jaguar design supremo Ian Callum is stepping down after more than 20 years in the role. The Coventry car maker has announced its director of design, who heads-up the team at the Jaguar Design Centre in Whitley, will leave at the end of June. He will be replaced by Julian Thomson, the current Jaguar creative design director, but will continue to play a role as a design consultant. The all-electric I-Pace – Jaguar Land Rover's first all-electric car – will perhaps be seen as his crowning glory, recently claiming three major global industry honours –  World Car of the Year, World Car Design of the Year and World Green Car.
Read more
2. Olay becomes first major skincare brand to trial refillable packs / via @guardian
Olay has become the first major global skincare brand to test refillable packaging in an attempt to reduce plastic waste. The brand, owned by the consumer goods company Procter & Gamble, will sell each jar of its Regenerist Whip moisturiser with a recyclable refill pod that can be placed inside the container. They will be sold and shipped in a container made of recycled paper rather than cardboard, and without a cellophane wrapping. The three-month trial, which will start in the US and the UK in October, was announced in the same week that Waitrose unveiled a trial that aims to encourage shoppers to ditch unnecessary packaging. The supermarket will provide dispensers of products for customers to refill their own containers and sell loose fruit and vegetables without plastic wrapping and boxes.
Read more
3. Millions choose a cashless lifestyle / via @BBCNews
More than five million people led a close to cashless lifestyle last year, as debit cards secured their position as the most popular method of payment. Two million more people used cash no more than once a month in 2018 compared with the previous year, a report by banking trade body UK Finance has said. The figures will reignite the debate over the future of bank branches, ATMs, and digital security. A total of 39 billion transactions were made in the UK last year by businesses and individuals, the UK Payment Markets report said. The vast majority of these (34.9 billion) were by consumers, and most (29.7 billion) were spontaneous, rather than scheduled payments. Debit cards were the most frequently used method of payment, accounting for 15 billion payments. The volume of payments using cash fell by 16% in 2018 compared with the previous year, down to 11 billion transactions.
Read more
---
And finally, some bonus picks to add to your reading list this weekend:
1. Cheap and cheerful: why there's more to Primark's success than you thought / via @guardian
While established brands such as Debenhams and LK Bennett struggle on the high street, sales are up at Britain's most popular fashion retailer – who has done it all without venturing into online shopping. But it's not all down to price…
Read more
2. The artificial meat factory – the science of your synthetic supper / via @sciencefocus
In 2013, the first lab-grown burger was served up, so where are our synthetic steaks now? Tom Ireland looks at the cultured meat market and the race to mass-produce in-vitro meat.
Read more
Spot something you think we should see? Share with us! Email hello@zenoot.com and we may feature it in an upcoming post.