The Friday Roundup – 21/02/2020

Every Friday, we round up our top 5 most popular reads from the week, along with sharing some of our favourite finds from around the web.
In this week's roundup, Rolls-Royce celebrates 25 years of the Trent engine, series production of Lotus' Evija hypercar edges closer, plus Coventry's new £150m automotive R&D facility officially opens.
Our top 5 most read this week
1. Rolls-Royce marks 25 years of the Trent engine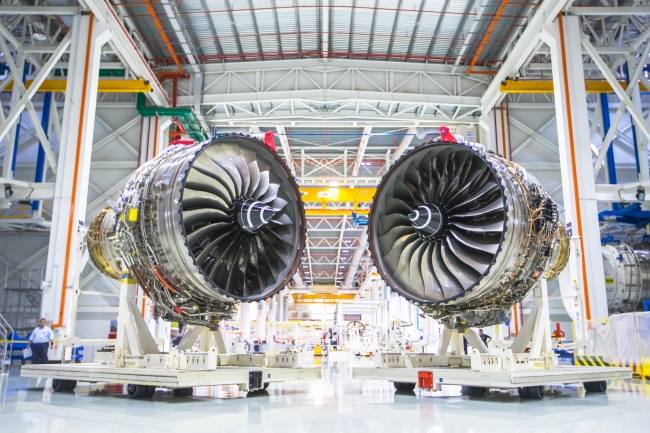 Twenty-five years ago – on February 28, 1995 – the very first Rolls-Royce Trent engine powered the first Airbus A330, as it completed its delivery flight to Cathay Pacific in Hong Kong. Since then, the engine has become part of a global aviation success story, which has seen the Trent family travel more than 145 million engine flying hours; carry approximately 3.5 billion people on holidays, business and humanitarian missions; and achieve a world record for time on wing – last year, an Aeroflot A330 powered by the Trent 700 reached 50,000 engine flying hours without requiring an overhaul.
Read more
2. New Lotus Evija manufacturing facility nears completion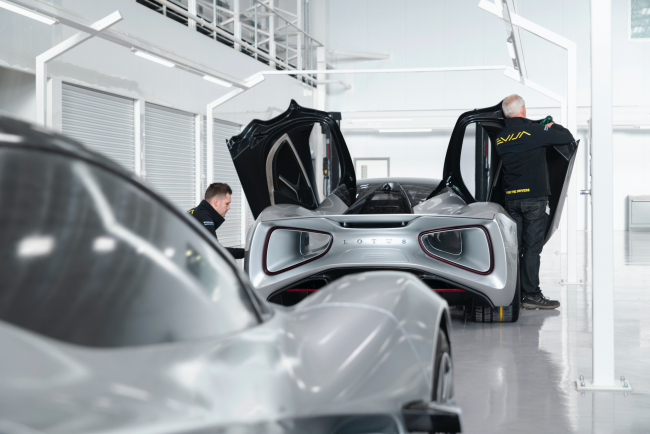 The new manufacturing facility where Lotus will build its Evija all-electric hypercar is being readied for final prototype production. Series production and first customer deliveries of the pioneering two-seater are set to begin this summer. The new production hall is situated at the brand's historic home of Hethel in Norfolk. It has been built trackside, next to Lotus' 2.2 mile purpose-built test circuit, and construction has involved the co-ordination of 20 specialist contractors, with more than 50 experts on site over the last six months. The result is a versatile and inspiring workspace that will see Lotus hand-build up to 130 examples of the Evija. The first year's production allocation is already designated to customers around the world.
Read more
3. Jaguar Land Rover marks two years of carbon neutral operations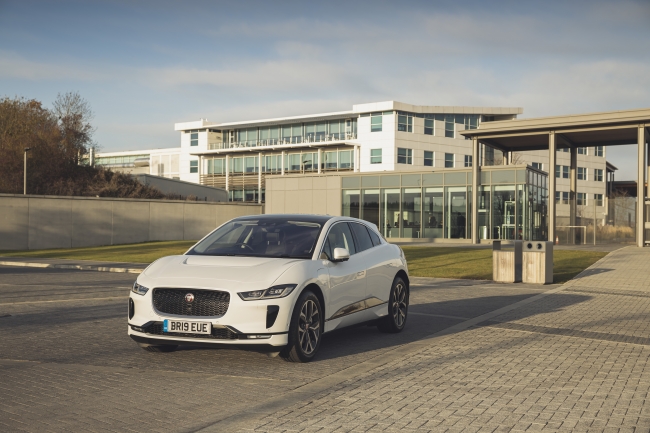 Jaguar Land Rover has marked its second consecutive year of carbon neutral certification by completing a zero emissions tour of its UK manufacturing and product development facilities. An all-electric Jaguar I-PACE completed a tour from Gaydon to Halewood, including stops at the company's Whitley headquarters, the home of Land Rover in Solihull, the newly-electrified Castle Bromwich manufacturing facility in Birmingham and the Engine Manufacturing Centre in Wolverhampton. The Carbon Trust re-certification is part of Jaguar Land Rover's Destination Zero mission; an ambition to make societies safer and healthier, and the environment cleaner.
Read more
4. £150m National Automotive Innovation Centre officially opens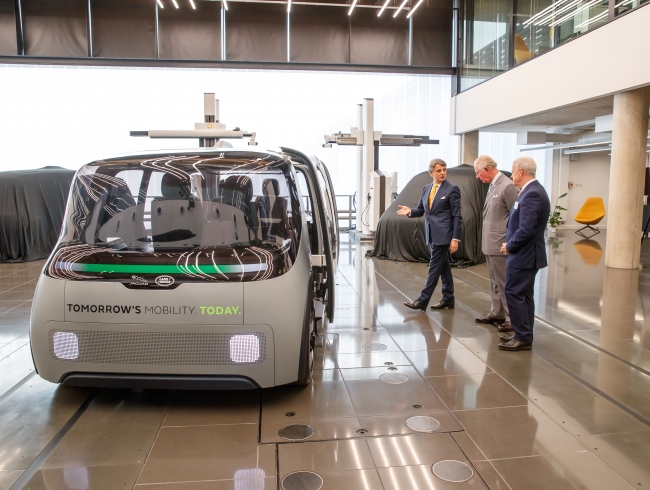 The National Automotive Innovation Centre (NAIC), one of Europe's largest automotive research and development facilities, has been officially opened by HRH the Prince of Wales. Situated at the University of Warwick in Coventry, the centre brings together the brightest minds from industry and academia and is a beacon for future mobility and sustainability research and development. It will create future vehicles and personal mobility solutions, as well as deliver the skills required to keep the UK globally competitive. The £150m centre is a partnership project by Jaguar Land Rover, WMG, Tata Motors and the University of Warwick, with £15m funding from the UK Government's Research Partnership Investment Fund, through Research England.
Read more
5. Survey shows improved confidence in the food & drink sector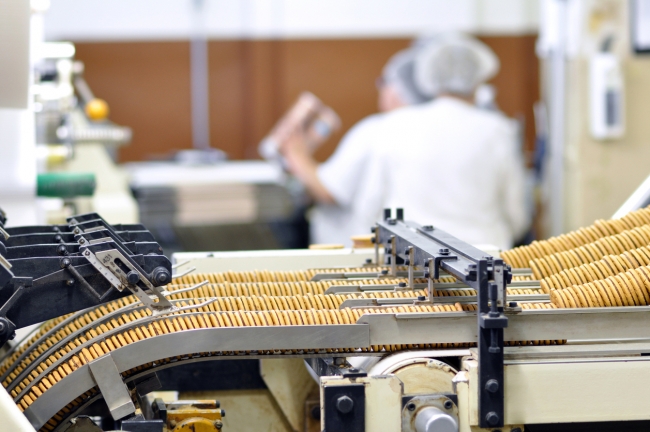 The Food and Drink Federation has published its 2019 Business Confidence report, which reveals that while official data signalled weak investment and growth for food and drink manufacturing in the first three quarters of the year, the sector reported improved optimism in Q4. Results from the survey show that net confidence in the industry has improved by 29 percentage points since Q1 2019, although it remains negative overall. Larger businesses are more optimistic than SMEs about the economy in the year ahead, and 47% of manufacturers foresee UK business investment rising in 2020. 63% see increased domestic demand as an opportunity for their business this year, and over 40% are looking forward to increased certainty over the UK's future EU relationship.
Read more
---
Our favourite #GBmfg & #UKmfg tweets of the week
Forming part of our 'Growing for Good' vision, our new bottling line requires 40% less water and energy to produce each bottle of our iconic drinks.

See how this latest technology works for yourself 🆕📹👇#Manufacturing #GrowingforGood #ForestofDean #drinks pic.twitter.com/ToHJSRlrQG

— LRSuntory (@LRSuntory) February 17, 2020
Manufacturing is changing, adapting, transforming and so are we.

A year ago today we became Make UK!

As the most influential voice within #ukmfg we've been helping our members to grow for over 120 years.

Join us today 👉 https://t.co/Y6hpLxjvX7 pic.twitter.com/ZOIpiCla9X

— Make UK (@MakeUK_) February 19, 2020
Researchers at the University of Sheffield @TheAMRC are part of a £20m project to develop light-weight propeller blades to help the UK #aviation sector reduce its #carbon footprint and airport noise emissions https://t.co/6gbFpOmLSR

— BDO Manufacturing (@BDOManufacture) February 18, 2020
#Technologies: Bulky #batteries are expensive to ship.

Production must be co-located with #EV manufacturing. UK must attract large-scale investment, based on iteration of Li-ion tech.https://t.co/MF3jQ9iF2J#gigafactories #FaradayBatteryChallenge #ukmfgreview #ukmfg pic.twitter.com/GoHKJ8LQoh

— UK Manufacturing Review (@ukmfgreview) February 14, 2020
Yesterday, our STEM ambassadors discussed #apprenticeships as a career choice with students as the latest @TheEDTUK Routes Into STEM course at @N_HertsCollege. We look forward to welcoming more @RoutesintoSTEM budding #engineers to #Leonardo in #Luton and #Southampton in May. pic.twitter.com/V9wXR4DKh8

— Leonardo in the UK 🇬🇧 (@Leonardo_UK) February 19, 2020
---
Recommendation roundup
Our picks of the business and manufacturing related content that caught our attention this week.
1. Heston Blumenthal wants robots to make your boring lunch / via @WiredUK
The experimental chef has joined the board of Karakuri, a startup trying to automate the mass customisation of sandwiches and salads.
Read more
2. Wages back above pre-economic crisis levels / via @BBCNews
Average weekly wages in the UK have reached their highest levels since before the financial crisis. Weekly pay reached £512 in the three months to December, which – adjusting for inflation – is the highest since March 2008. Employment also rose by 180,000 to another record high of 32.93 million, while unemployment stayed at 1.29 million.
Read more

3. Pressure points: How can the government support UK manufacturing? / via @IMechE
That was the question posed by the Institution of Mechanical Engineers recently. Lack of investment in automation, support to improve productivity in the sector and addressing skills challenges were the responses from industry, academia and others.
Read more
---
And finally, some bonus picks to add to your reading list this weekend:
1. Denmark took a mountain of trash and made a ski hill / via @outsidemagazine
Amager Bakke, or CopenHill, as it's been dubbed, is a 462,848-square-foot waste-to-energy plant—which just happens to have a ski slope on its roof…
Read more
2. How Nike broke running / via @WiredUK
Nike's Vaporfly trainers, first introduced in 2016, have been worn to break multiple world records and are seen on the feet of the leading runners in races ranging from five kilometres to road-based ultramarathons. But their success has divided the running community. While Nike's Vaporfly has survived a ban from the 2020 Olympics, any future versions of the shoe will be outlawed. And the trainers have changed running forever.
Read more
Spot something you think we should see? Share with us! Email hello@zenoot.com and we may feature it in an upcoming post.
---
This content is copyright of Zenoot Ltd and its originators. You can use extracts, share or link to this page and you may draw the attention of others to content posted on our site. Bulk copying of text is not permitted. You can view our terms of use here.