The Friday Roundup – 25/05/2018

Every Friday, we round up our top 5 most popular reads from the week, along with sharing some of our favourite finds from around the web.
This week's roundup includes a triple line-up of UK investments for Dairy Crest, FUCHS and Cepac, plus why it's best to avoid asking the question, "cats or dogs…?"
Our top 5 most read this week
1. Annual Food & Drink report shows investment plan positivity amidst Brexit uncertainty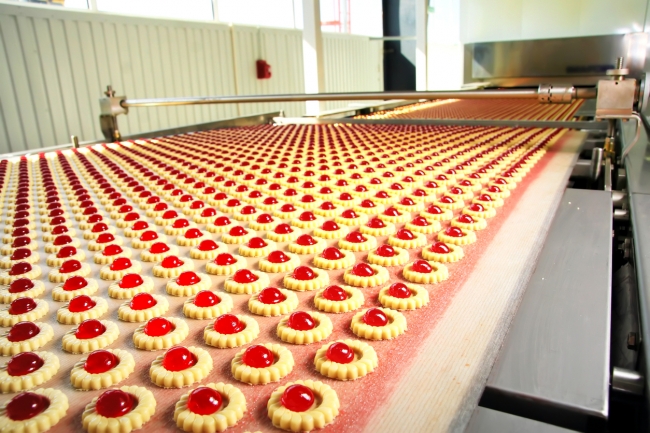 UK food and drink manufacturers are feeling the pinch of Brexit uncertainty but are striding ahead with investment plans to boost productivity, automation and new product development, according to new research published by BDO LLP. BDO's Food and Drink Report 2018, found that 60% of manufacturers surveyed are generally positive about the future of the industry, with three quarters (76%) expecting revenue growth and 67% believing order levels will increase in the next year. However, looking back over the last three years, confidence among UK food and drink manufacturers has fallen 20% and it is Brexit uncertainty which is posing the biggest threat to businesses for the year ahead. Skills gaps and labour are also still major concerns but despite the challenges, firms still see a future worth investing in. For almost 90% of food and drink manufacturers, productivity is a major focus area. Two thirds (63%) are looking to make better use of staffing resources and half (54%) are aiming to improve materials utilisation and reduce waste. This is also driving investment in automation. According to BDO's report, the objective for almost 50% of all automation projects currently underway by manufacturers is to boost productivity.
Read more
2. Dairy Crest announces £75m manufacturing investment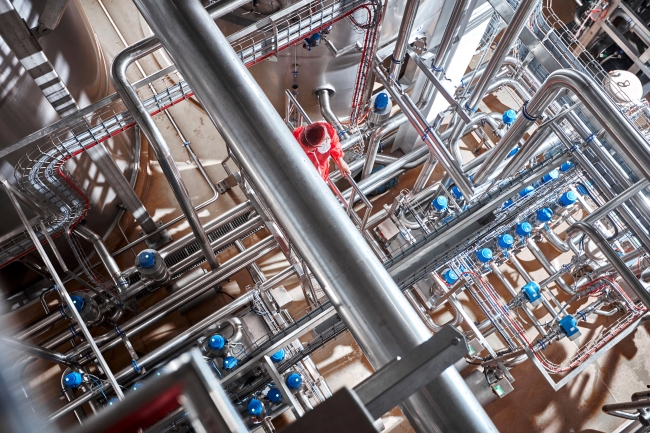 Dairy Crest, the leading British-owned dairy company, has announced a significant investment in its Davidstow creamery in Cornwall. Dairy Crest is investing £85 million in growing the capacity of its cheese business, £75 million of which will be invested at Davidstow creamery. The investment will allow further growth of the company's market-leading cheese brands Cathedral City and Davidstow, enhance whey production capacity and support farmers and economic growth in the South West. Ultimately, the investment will enable Dairy Crest to process an additional 200 million litres of milk every year, increasing the company's annual cheese production capacity from 54,000 tonnes to 77,000 tonnes over the next four to five years. This increase in capacity at Davidstow, which employs around 200 people, will enable Dairy Crest to respond to the growing cheese market in the UK, and on growing demand internationally in Europe, China, the US and the Far East. The investment is also good news for the 330 dairy farmers in Devon and Cornwall who supply Dairy Crest. The investment in Davidstow will also reduce the environmental impact of the creamery by reducing significantly its water usage, increasing the amount of water recycled back into the creamery and becoming more energy resilient.
Read more
3. FUCHS to invest £10 million at UK facility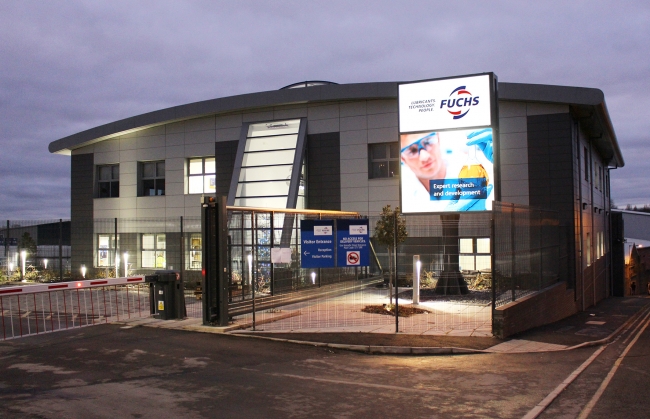 A multi-million-pound investment continues at the UK operation of the world's largest independent lubricant manufacturer, FUCHS Lubricants UK. The technology-based investment will target all areas of the plant including manufacturing, R&D, technical processes and logistics. FUCHS will house a new raw materials warehouse and benefit from a range of innovative manufacturing plant machinery as part of a cash injection of more than £10 million. The investment comes less than a year after new state-of-the-art offices were built at the FUCHS UK headquarters in Stoke-on-Trent and coincides with ongoing enhancements to the R&D Technical Centre which further strengthens the company's market position in the UK. The construction of a new warehouse, holding 4,000 pallet locations, will allow FUCHS to significantly increase its capacity for raw materials, while allowing an existing building to become a specialist packaging warehouse. Enhancements to the production process include the introduction of a FANUC M410/185iC 4 axis robot arm, and further improvements in efficiency will be seen through the introduction of a FEIGE automatic filling machine. Logistical capability has also been enhanced with the investment in five new truck cabs and numerous technical support vehicles.
Read more
4. Cepac completes £2m factory expansion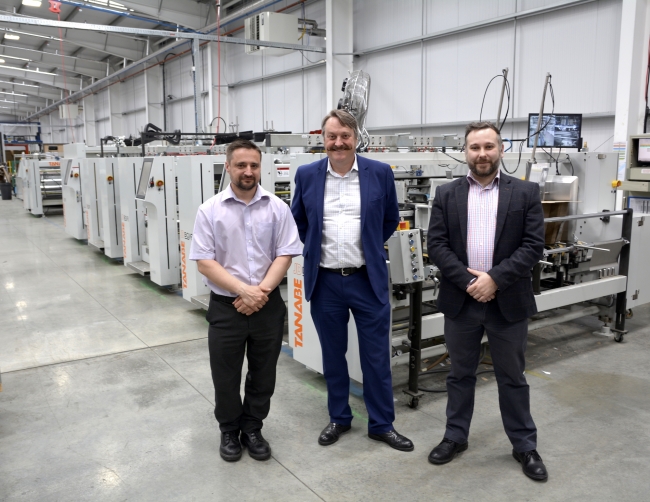 Cepac, the UK's leading independent corrugated packaging producer, has completed a £2m expansion of its Rawcliffe site in East Yorkshire. This development increases the production area by 35,000 sq ft, enabling new equipment installation, improved workflow and ultimately increasing capacity by over 20%. The continued growth of the Rawcliffe site is the latest investment since Cepac acquired the business in 2013. In the last five years, Cepac has succeeded in more than doubling the turnover and created over 50 new jobs, bringing the total number of employees at Rawcliffe to 135. One of four production facilities operated by Cepac, the Rawcliffe operation specialises in bespoke corrugated supply chain solutions, covering a wide range of sectors, with customers including Jaguar Land Rover, Ford and Ideal Boilers. This latest development has allowed the site to re-configure workflow and assembly areas, the latter including a new, dedicated hand assembly section. The building improvements and new equipment enable Cepac Rawcliffe to significantly extend its capability, including an expanded offering of stitched UN-approved boxes, designed for packaging and transporting hazardous goods including flammable, toxic or corrosive materials.
Read more
5. Report looks at recruitment & skills crunch in manufacturing

EEF, the manufacturers' organisation warns that nearly half of the UK's manufacturers remain concerned about their ability to access skills post-Brexit, according to a new report. The slump in job applications from the EU has slowed since last year, but 17% of companies saw a drop in applications from European citizens. In addition, a further 13% of manufacturers still report an increase in EU workers leaving their businesses. Many of those employees are returning to the EU permanently, with companies struggling to recruit suitably skilled staff in the UK. Proper guidance for EU workers seeking settled status would do much to mitigate this problem, according to the report. Four in ten (39%) of manufacturers need support in understanding the ways to support EU employees to gain residency/settled status and 68% want guidance on what the changes after March 2019 will mean for employers and their EU employees. In an attempt to stem the growing skills issue, companies are taking steps to hold onto older workers with specialist skills, with 16% having implemented or are currently implementing such policies. Nearly half (47%) of those manufacturers questioned are also increasing training programmes for all existing employees with 37% increasing apprenticeship and/or graduate recruitment programmes.
Read more
---
Our favourite #GBmfg & #UKmfg tweets of the week
Great to have a group of students from @HabAbrahamDarby school with us yesterday for a look round the @marchescentre Shrewsbury training centre, and also our factory.#SDE helping close the skills gap.

Engage and enthuse, Inspire and Impart.#GBmfg #STEM #apprenticeships pic.twitter.com/nzJJ8ambn3

— Salop Design & Engineering Ltd 🏭🇬🇧 (@salopdesign) 23 May 2018
Clarks reshores manufacturing to Britain after 12-year hiatus – production at new Somerset factory to start within weeks https://t.co/3M2H11ilVL #GBmfg🇬🇧 pic.twitter.com/dmKBS5uGn4

— Jefferson Group (@Jefferson_MFG) 23 May 2018
Latest pics on site! @BarnfieldCLtd are romping on.#BCWExpansion #UKMFG #development #Engineering pic.twitter.com/9QvY8PtFSW

— BCW Manufacturing (@BCWEngineering) 24 May 2018
Great to be back at @CranfieldUni for 2018 National Manufacturing Debate. The 9th! "As things get more difficult #Mfg gets more important" Lord Broers #mfgdebate #ukmfg

— Will Stirling (@WRStirling) 23 May 2018
Great progress at Boeing's new £40m factory build project in #Sheffield – the plant (Boeing's first production facility in Europe) is scheduled to open later this year #GBmfg🇬🇧 pic.twitter.com/ylQP2MxB37

— Jefferson Group (@Jefferson_MFG) 20 May 2018
---
Recommendation roundup
Our picks of the best manufacturing and business related content that caught our attention this week.
1. GDPR is here and the world hasn't stopped turning / via @researchlive
The wait is over – GDPR is here and the world hasn't stopped turning, writes Jane Bainbridge. The General Data Protection Regulation (GDPR) feels like it's been a long time coming. In the flurry of last minute email activity – and as irritation mounts for the receivers and panic rises among the senders – it's easy to forget the essence of this regulation. People now have more control over their data and this is a good thing. For businesses, it also means better data management and protocols. And while many companies have been obsessing over compliance, they may be losing sight of the opportunities that GDPR offers. Research from Capgemini found that 39% of people said they had bought more products from firms that they were sure protected their personal data and 40% have transacted more frequently with those firms. Louise Byers, head of risk and governance at the Information Commissioner's Office (ICO), pointed to three things that would set companies apart as data protection leaders: good records management – know what you have and why you have it; secure senior buy-in with clear roles and responsibilities; and clear and strong internal and external communications.
Read more
2. CXOs Optimistic, but uncertain about Industry 4.0 / via @Deloitte
A recent Deloitte Global survey of more than 1,600 C-level executives in 19 countries found that although executives conceptually understand the changes Industry 4.0 is expected to bring, they're less certain about how to take action to benefit from those changes. Just 14 percent of respondents say they're highly confident their organizations are ready to fully leverage Industry 4.0 to help customers, employees, communities, and other key stakeholders. To explore Industry 4.0 readiness, the survey (results and graphs included in full article) focused on four major areas of impact: strategy, talent and workforce, technology, and society.
Read more
3. Encouraging a positive work culture at McVitie's / via @FoodManufacture
Pladis' Dee Smith reveals how continuous investment, community work and a focus on staff health and wellbeing translate into a positive working culture.
Read more
---
And finally, some bonus picks to add to your (bank holiday) reading list this weekend:
1. You can't ask me that: Are you a cat or dog person? / via @Independent
If you really want a quiet life then the question you must avoid at all costs is: "Do you prefer cats or dogs?" Everyone has an opinion on it and there are those who will defend their opinion with violence. Or at least with a campaign of social media shaming that puts anyone who disagrees with them on a par with serial killers. Cats versus dogs is an emotional battle that divides people like no other. There's a definite sense that there are cat people and there are dog people and never the twain shall meet. In this amusing article, Christine Manby continues her series tackling socially unacceptable questions and looks at how we judge people by their pet preferences…
Read more 
2. Will London run out of water? / via @ConversationUK
Earlier this year, an unusual weather pattern dubbed the Beast from the East covered much of Britain in heavy snow. But once the beast had passed, things soon returned to normal and, at the beginning of March, the temperature in London jumped by more than 10℃ in just two days. Water pipes that had been frozen solid quickly thawed, and the sudden flood soon overwhelmed the capital's creaky infrastructure, causing many pipes to burst. More than 20,000 homes in the city were left without water, and residents had to queue for handouts. Could this become a common sight in future? The UK's Environment Agency certainly thinks so, as it warns in a new report that England could suffer major water shortages by 2030 and that London is particularly at risk. London is unlikely to experience such shortages this summer. It is the winter (not the summer) weather that determines whether or not the city runs out of water, and winter 2017/18 had plenty of rain. But what happens after a dry winter? At Oxford's Environmental Change Institute, colleagues have addressed the question of how to prevent London from becoming the next Cape Town.
Read more
Spot something you think we should see? Share with us! Email hello@zenoot.com and we may feature it in an upcoming post.