output.industries
Building the future of data-driven manufacturing
Our mission is to improve manufacturing performance through data-driven processes. Only a fraction of manufacturers have embraced Industry 4.0, the remaining 99% of the sector is falling behind.
We empower all factories with the ability to harness the power of manufacturing data and drive performance-led cultures.
Our platform seamlessly connects existing manufacturing assets to the cloud, providing real-time insights into asset and production performance. With our pre-built visualisations and workflows, teams can easily reduce production loss, increase throughput, and manage incidents on any device in real-time. Our team is composed of manufacturing experts and world-class cloud software engineers who founded the company in 2021.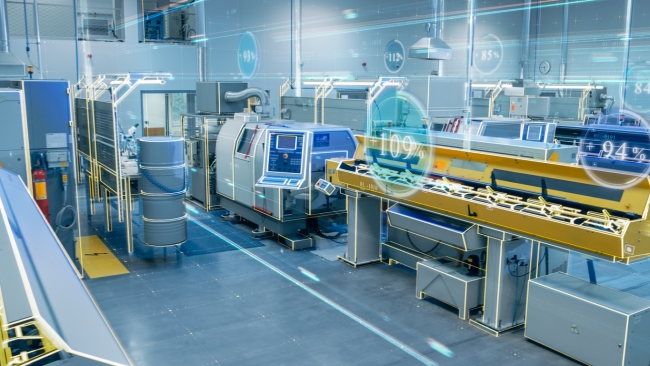 Introducing Busroot
Busroot is the ultimate production monitoring service that efficiently oversees machines, workforce, and overall manufacturing performance from commencement to completion. With the aid of real-time data, Busroot ensures that the right people receive the right information, fostering a culture of high-level performance.
Our manufacturing cockpit is the key to eliminating any doubts or ambiguities when it comes to tracking production targets for a shift, day, or month. We guarantee that any issues will be promptly addressed, acted upon, and resolved without fail, giving you absolute confidence in the process.
Clear, comprehensive status indicators highlight potential issues or production bottlenecks, providing a quick and easy overview of performance for work centres. Furthermore, Busroot can store historical production data, making it a cinch to carry out retrospective analyses and investigations using the same platform.
By adopting a proactive approach, Busroot aims to take manufacturing performance to the next level.
Discover how we support UK manufacturing in the articles below: